It's HERE! It's finally HERE! The big reveal of our laundry/mudroom renovation is HERE!
*Insert Happy Dance*
If you've been following along, we've been renovating our laundry room for the last six weeks, with the help of some amazing partners. Before we get to the big reveal, let's journey back quickly to how it all began, including what it looked like <GASP>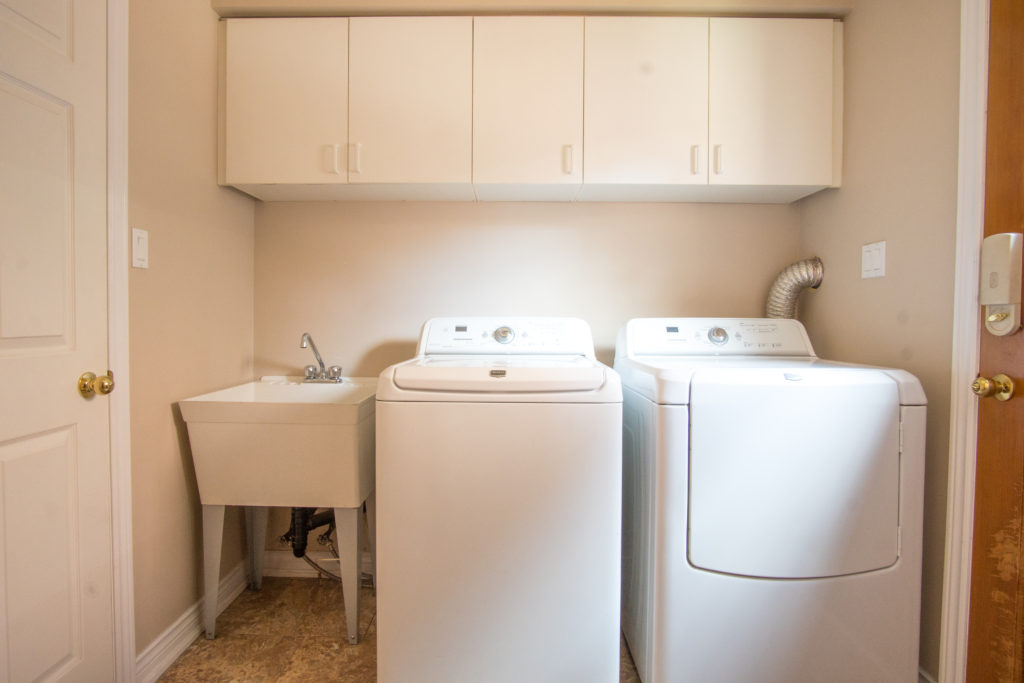 Week 1: "Before" and Inspiration for the Space BLOG // VIDEO
Week 2: Demolition BLOG // VIDEO
Week 3: Sink and Faucet Installation BLOG // VIDEO
Week 4: New TwinWash Washing Machines BLOG // VIDEO
Week 5: Built-In Cubby's and Shiplap BLOG // VIDEO
And that my friends brings us to today…week 6, the REVEAL!
You can catch the big reveal over on Lowe's.ca! We've been so blessed to partner with them throughout this renovation, sharing both the before and after on their site! So make sure to head there and check it all out!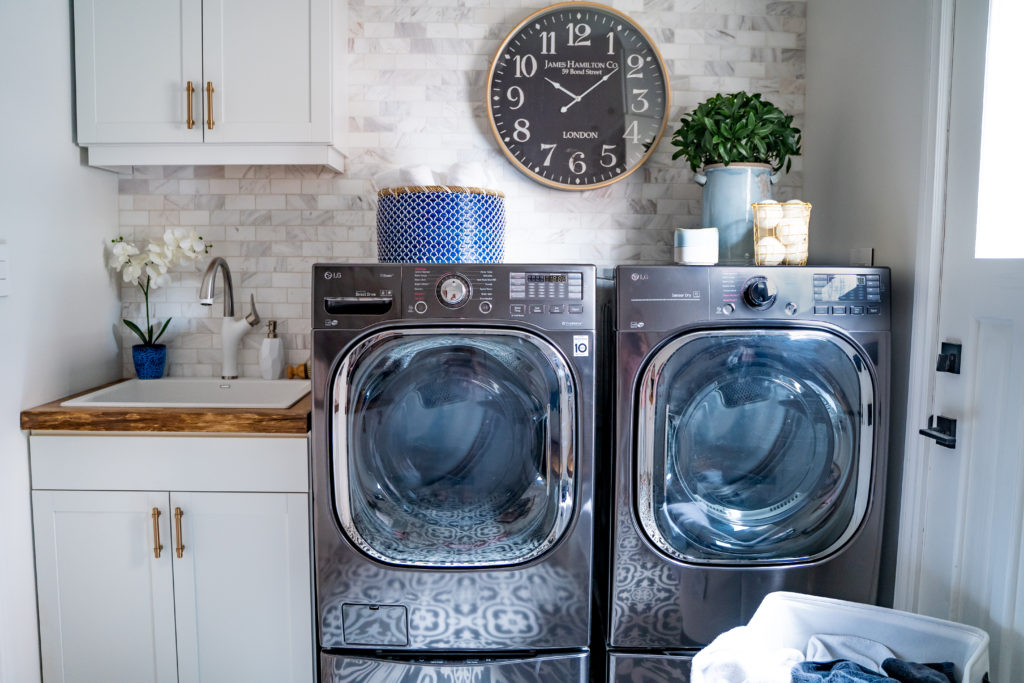 We've also done a video reveal, as we were vlogging the entire renovation. Click below to watch!
We want to thank all of our partners for working with us on this project: Lowe's.ca, LG Canada, Blanco and Metrie. This would not have been possible without your help!
Well, there you have it friends, another room done – the first room in our new home – and we are so grateful that you've joined us for this journey! We hope you've been inspired to spruce up your laundry space to make it more beautiful and functional for your family!
Until next time,
Christine