On Monday, I shared my Fall tablescape that I created, including a few DIY'd pieces that I made. In case you missed it, make sure to check it out here. I should also mention that it was part of the Canadian Bloggers Fall Home Tour! That means, there are 20 of us who have all linked together to show you our Fall decorations around our homes! Make sure to check them all out for incredible inspiration!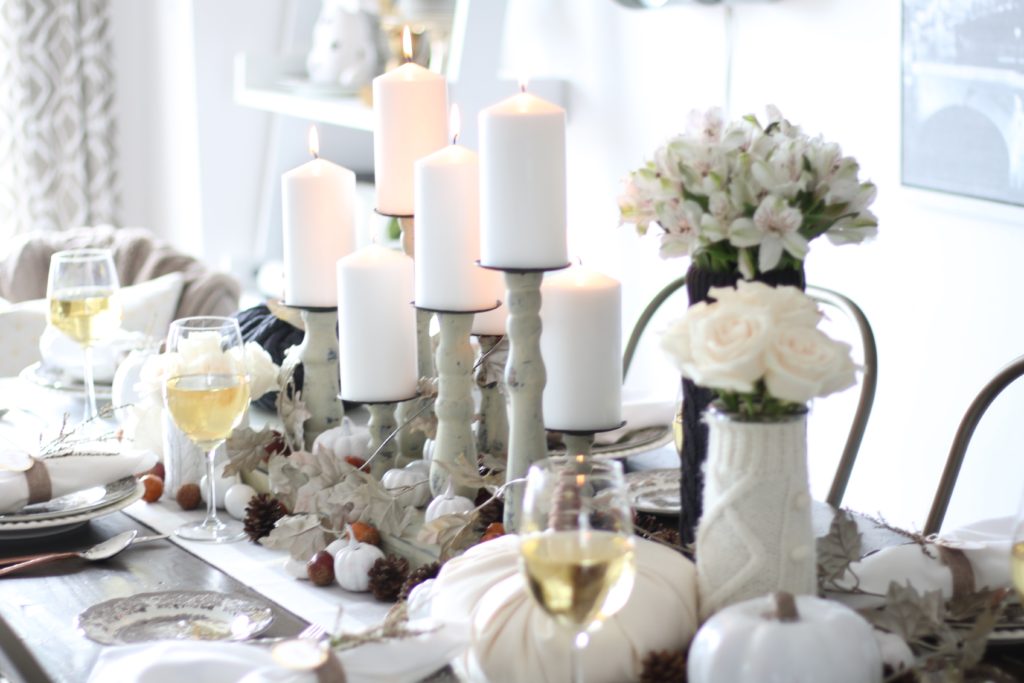 Well in Monday's post, I told you that I would show you how to make three of the fall home decor crafts. So today, I wanted to show you how to make the following: vase cozies, napkin ring holders and sweater pumpkins.
And by show you, I quite literally mean SHOW you, because I did this tutorial in VIDEO! I am so excited to be growing my YouTube channel and I would love for you to come join the party over there, if you aren't already! We have some BIG plans for my channel that I'm super excited about! So make sure to subscribe!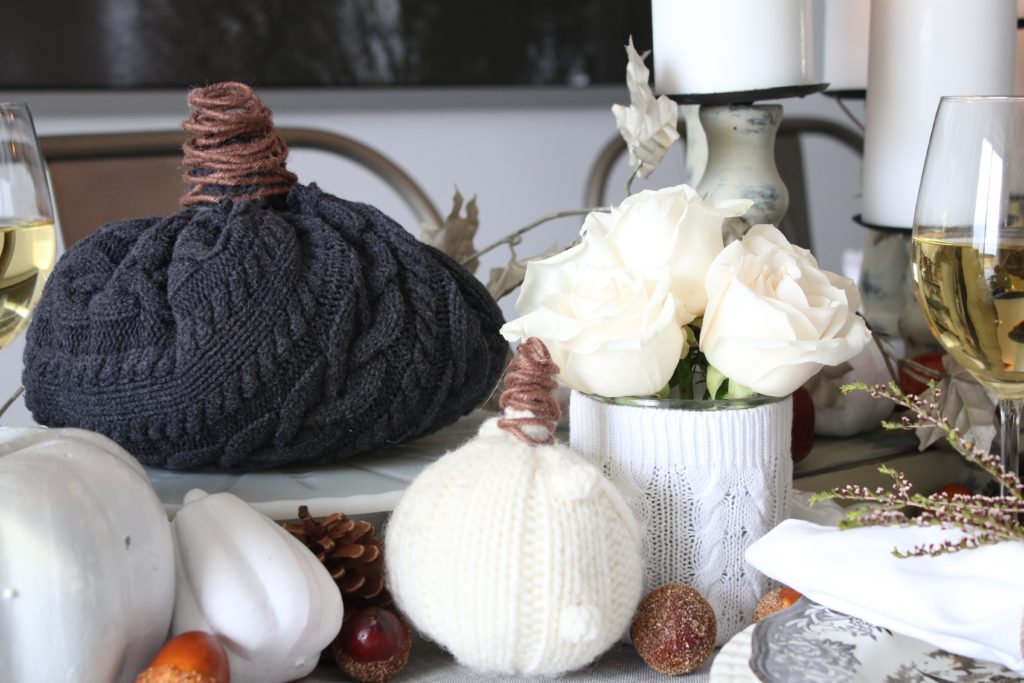 But before we get to the video, I wanted to say a couple of things about these crafts.
First, they are SO easy. Like really, really easy! I often hear people say that they don't have a crafty bone in their bodies as an excuse to not craft…but let me tell you, you don't need those bones for these crafts! Relatively few materials and limited skills required. It's really just taking an item and repurposing it.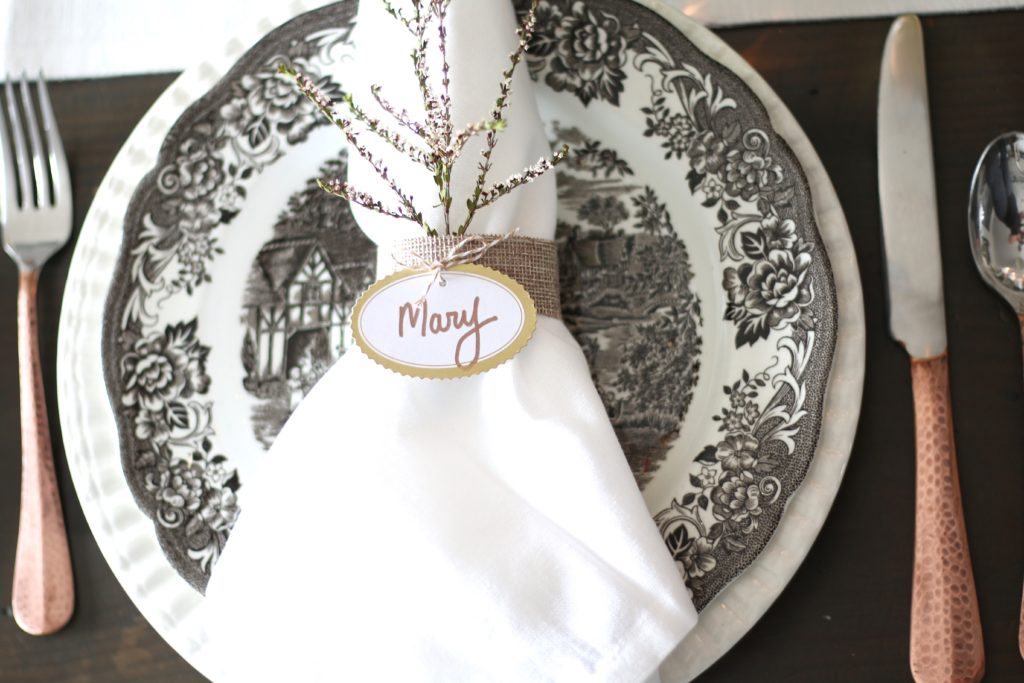 On the topic of repurposing, all of the items (with the exception of the floral twine), are items that I already had in my home and/or were purchased from my local thrift store. Everything here is about upcycling and giving new purpose to an item that is no longer used or needed.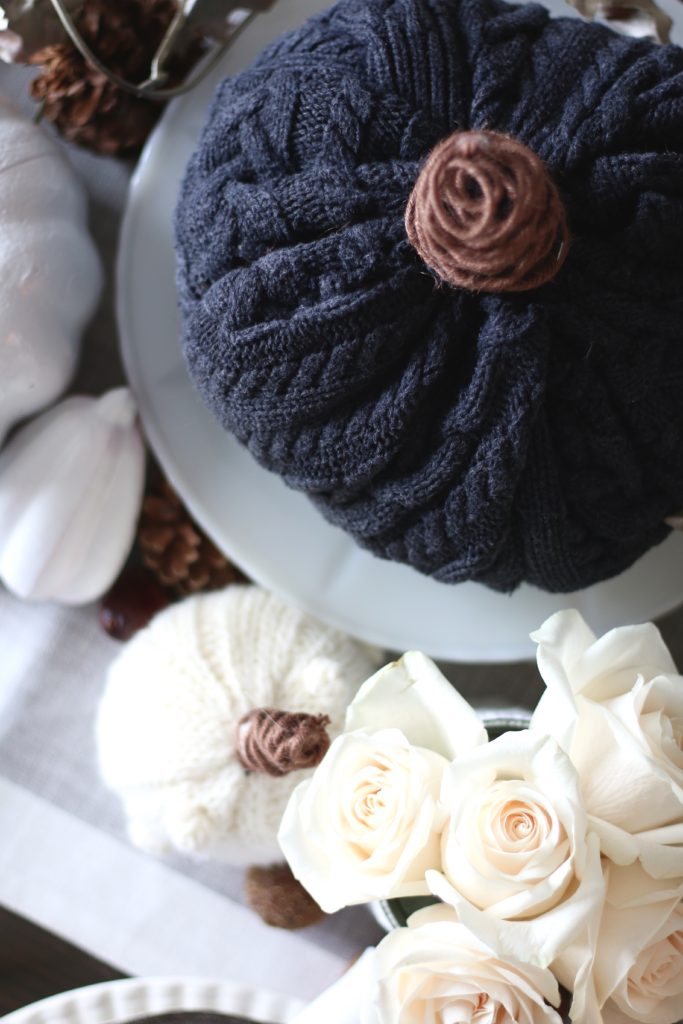 The final thing I wanted to say about these crafts (and usually about most of my crafts) is that they are perfect for ANY budget. Truly! The whole reason I even made the napkin ring holders was because I really didn't want to spend the money on the ones in the store. I simply got creative with literally a piece of garbage and that's how that DIY came to be. Cost me less than 10 cents a piece! Now THAT'S savings!
Ok, enough of the talking! Let's get to the MAKING! Enjoy this video tutorial and let me know in the comments below if this is something you'd like to keep seeing!
Happy crafting!