If you have kids, it's likely that you are well-versed in all things Walt Disney. Growing up as a Disney kid myself, it's been so much fun to introduce my kids to these beloved characters that have been a part of my life for as long as I can remember.
Taking your kids to a Walt Disney World (or Land) park is truly a once in a lifetime experience for most. I was so privileged to be able to go a number of times as a kid and likewise, we've been able to take our kids now a few times as well.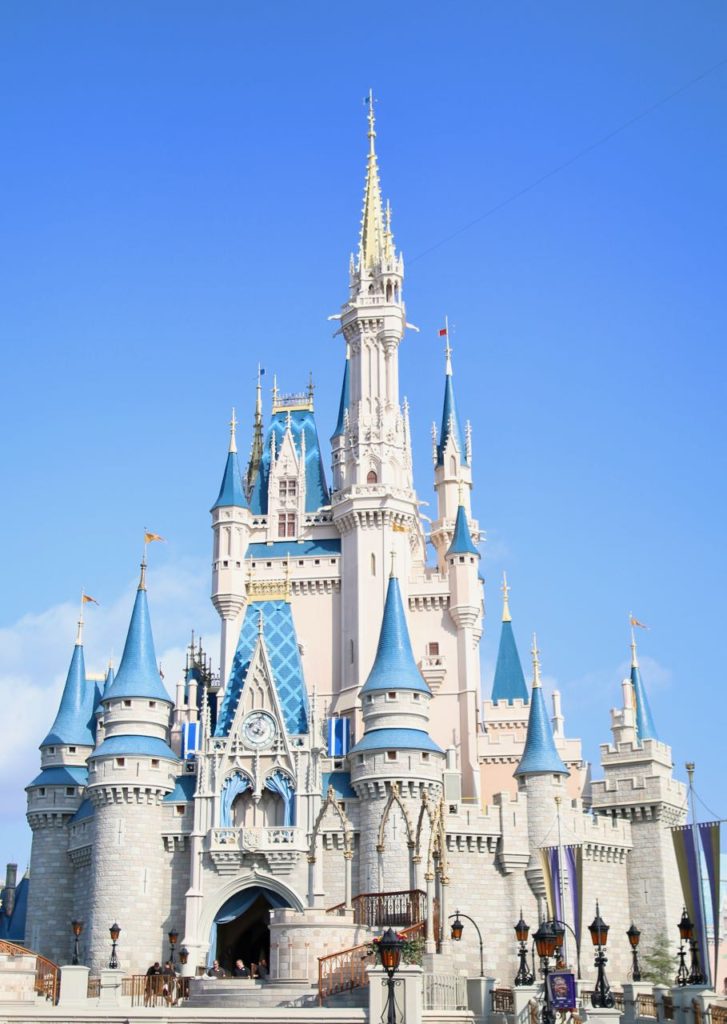 But our Disney trips aren't your typical Disney trips. Let me explain. Typically, for most people, they spend years and years saving up both time and money to be able to take that once-in-a-lifetime trip with their entire family, where they will stay at a Disney resort for a week or more. They will buy the park hopper passes, as well as the meal plans and while it will be no doubt be the best week of their lives, it will likely also cost a good chunk of change.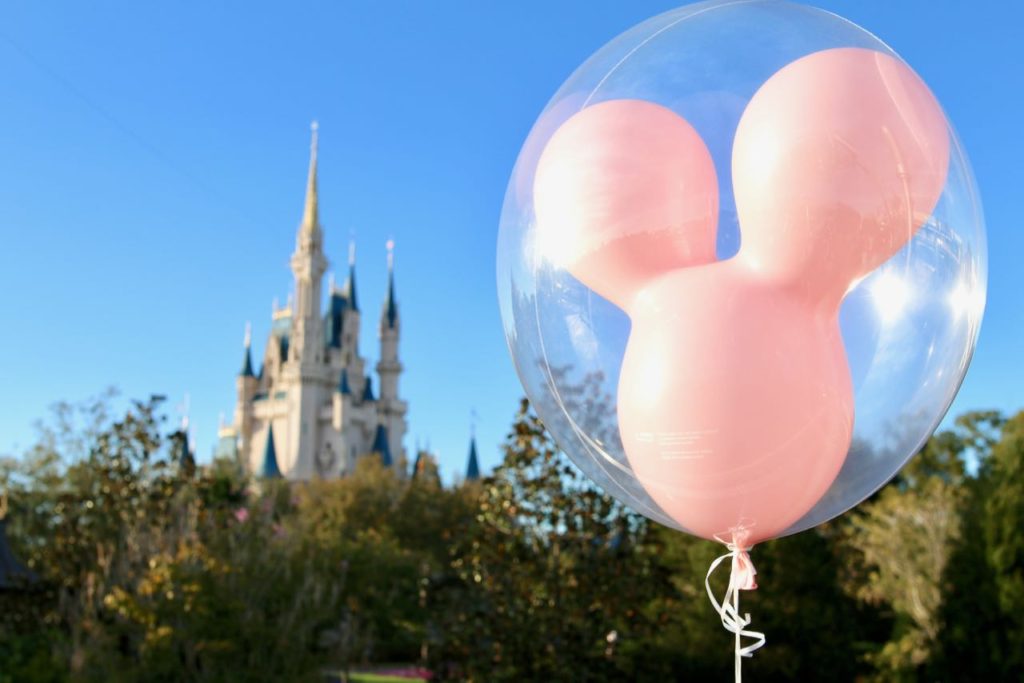 Over the years, I've talked to many people who say that while they wish to give their children that dream Disney vacay, they simply cannot afford it. Two years ago, I shared a post all about how we went to
Magic Kingdom for one day, for less than $40 for our family of five.
It IS totally doable. But the common thing I heard after that post was "But how on earth can you do only ONE day at a Disney park?!" While the idea of spending more than one day at Disney is SO the dream, we have found that spending one day at one of the parks PER Florida vacation totally doable for our family. We are fortunate enough to go down to Florida every other year and so for the last six years, this is how we've gotten to experience Disney, one day at a time.
Tackling Disney in one day CAN be done and today I want to share with you five tips on how you can get the most out of ONE day at Disney, specifically Magic Kingdom.
Five Ways to Get the Most out of One Day at Magic Kingdom
1. Plan Ahead
I feel like this almost goes without saying, but planning ahead will be your best bet for getting the most out of your one-day Disney adventure. Using websites, like the Walt Disney World site, as well as many other Disney-related sites, you can research everything and anything that you want to know about the park.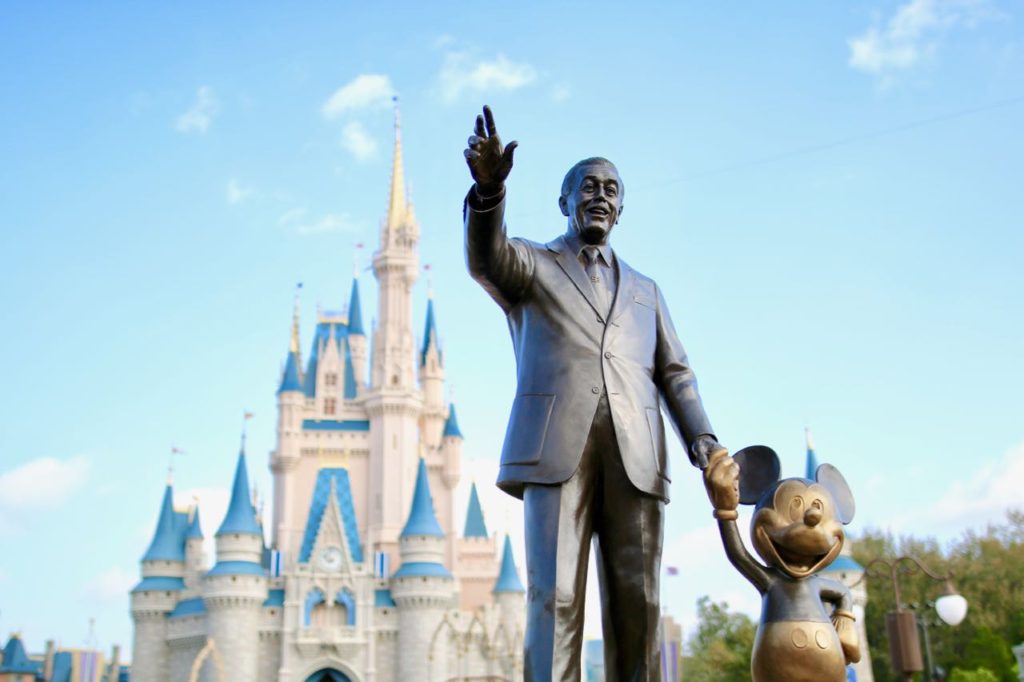 I would suggest knowing what parts of the park you want to see and come up with a plan. I will be totally honest with you, you likely will not be able to see the ENTIRE park in one day, especially if you have kids that want to meet all the characters. The parks are just so large that it would be hard to even attempt to cover the entire thing in one day.
So research ahead, know what are the must-see's and make a plan!
2. Fast Passes
If you are new to the Walt Disney World park experience, let me tell you about Fast Passes. Fast Passes allow you to pre-book up to THREE attractions BEFORE your day at the park and then you can continue to book them (one at a time) throughout the day, at the park. You select a one-hour time slot for each of those attractions and when you arrive, you will enter the Fast Pass line, not the general admission line. This is a GAME CHANGER, especially when your time on the ground is limited. You do sometimes have to wait in the FP line, but typically never longer than 5-10 minutes, which is a big difference compared to sometimes an hour plus.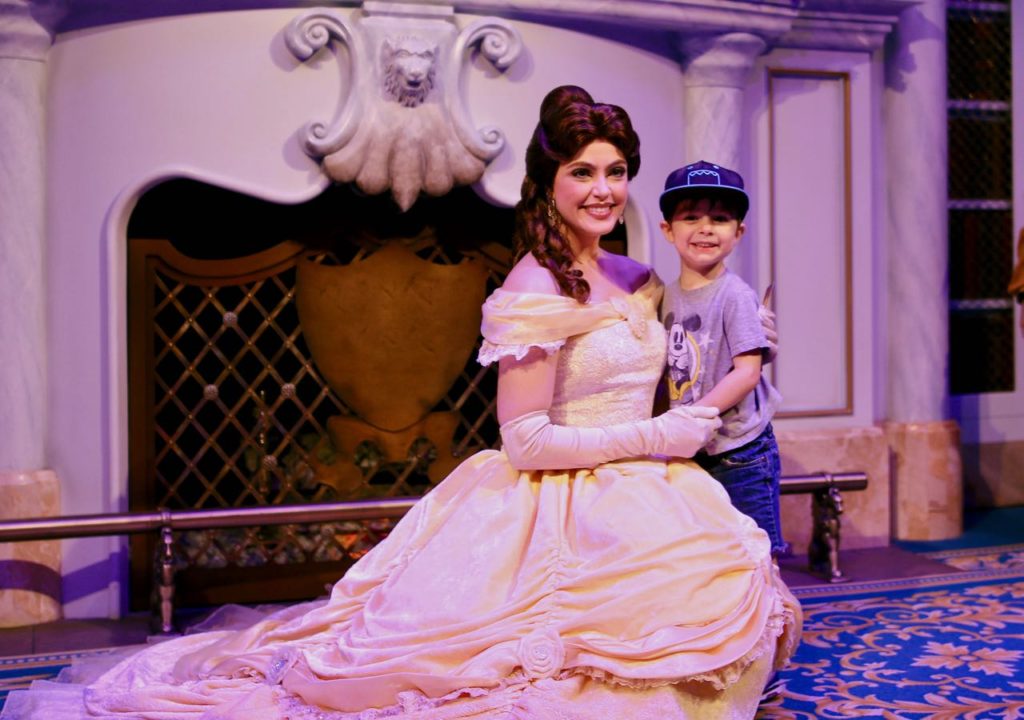 The thing with Fast Passes is that you have to use up all three passes before you can book additional ones on-site. So my suggestion is to try and book far enough in advance so that you can have those three passes for the beginning of the day, in order to keep rebooking them throughout your day there. Some attractions aren't available for FP's so just make sure to check out the Disney site for all that info.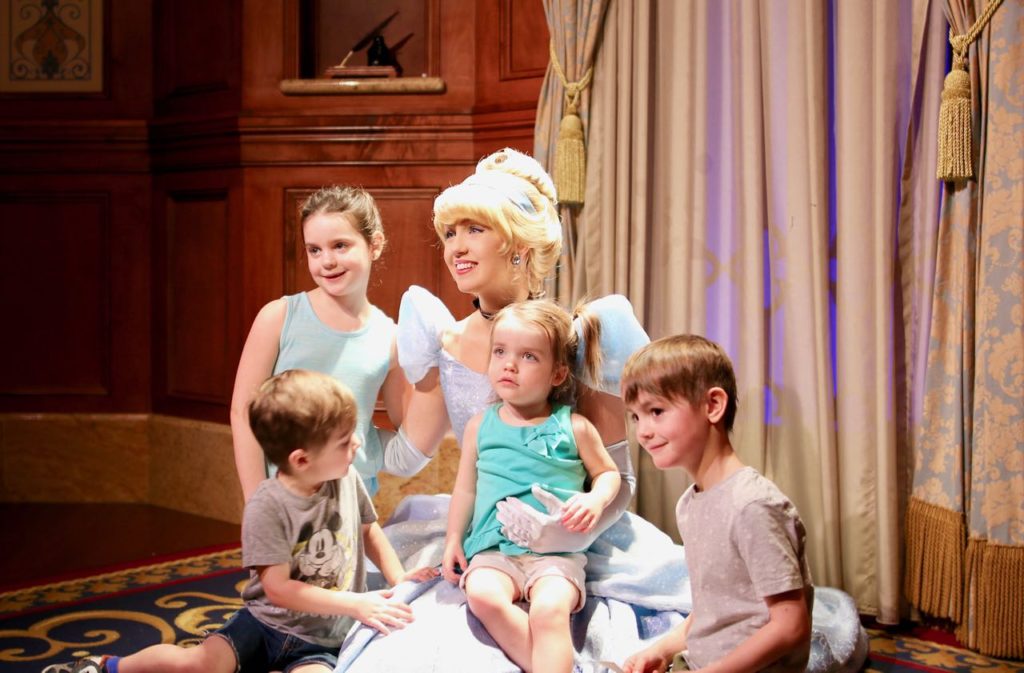 One final note about Fast Passes, I would strongly suggest to use them for character meets, if you are wanting to meet the characters. These tend to be some of the longest lines at Magic Kingdom (with the exception of the more thrill rides) and you can waste A LOT of time in those line ups. If you book your FP's long enough in advance, there should be plenty of options to meet those beloved characters bright and early in the morning, allowing you time to book more Fast Passes for the rides in the afternoon.
3. Meet Characters First
This was actually a mistake that we made two years ago that we changed for this last trip and what a difference it made in our ability to see and experience more throughout the day!
If you are going to Magic Kingdom, the first two attractions as you enter the park are Mickey Mouse and Tinker Bell at the Town Hall. You really don't even need a fast pass for those if you plan to go visit them first thing upon arrival to the park. This is one of the least busiest times to meet them, as typically most people just want to get right into the park, see the castle and start doing rides.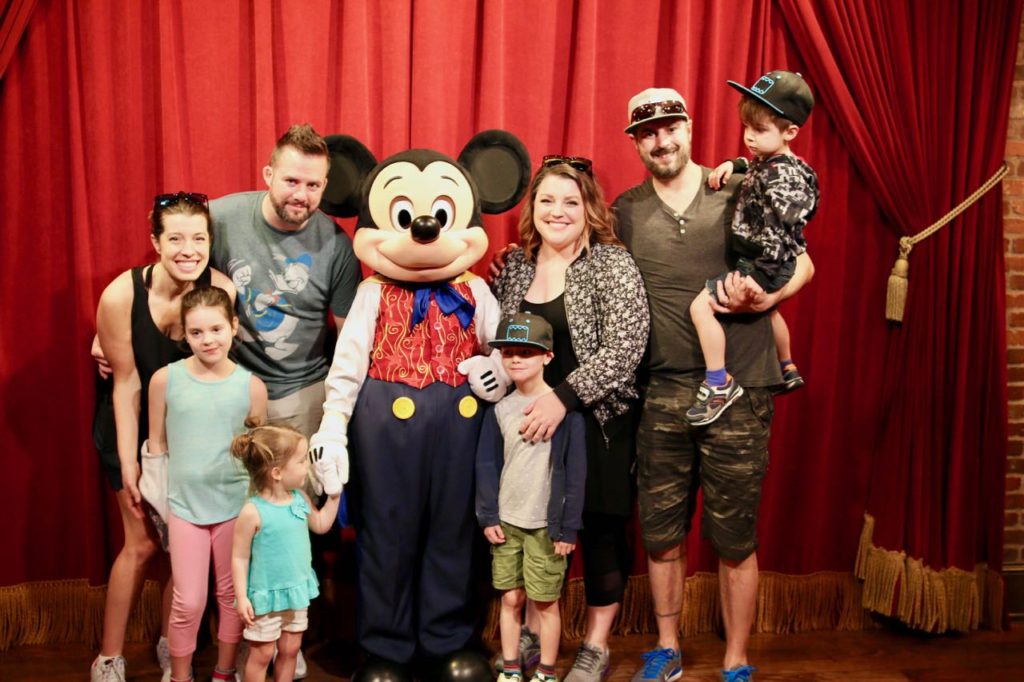 For this last trip, we went straight to Mickey and Tinker Bell and then had our three Fast Passes to meet all the princesses soon afterwards. I cannot even explain how much time this saved us. By noon we had met everyone that we wanted to meet and were free to do the rides.
4. Eat On-Site
One of the things that I love about Disney is that you CAN bring your own food into the park. This was one of my money saving tips that I wrote about two years ago and truthfully, we did the same thing again this time, but only for lunch. Packing snacks will save you time and money, so be sure to fill up those backpacks.
However, I change my tune when it comes to dinner, especially if you are staying off-site. Once you've been to a Disney park you will know just how long it takes from the moment you drive onto Disney property to actually walking through the gates. You have to find parking, then unload all your stuff, then walk to the shuttle, which then takes you to either the ferry or the Disney tram, which is then another 15 minute ride…walk up to the gates, present your ticket, go through security and then FINALLY enter the park. Without exaggerating, I would say that this is at minimum a 30 minute process, if not closer to 40-45 minutes, depending on whether you have to wait in line for transportation to the park.
So leaving the park for dinner and then driving through that Orlando traffic can really eat away at your precious time in the park. That is why I would suggest to plan on eating at least dinner on-site. There are so many amazing food options, many of them very reasonable for young families and help keep you at the park ensuring you spend as little time as you have to eating.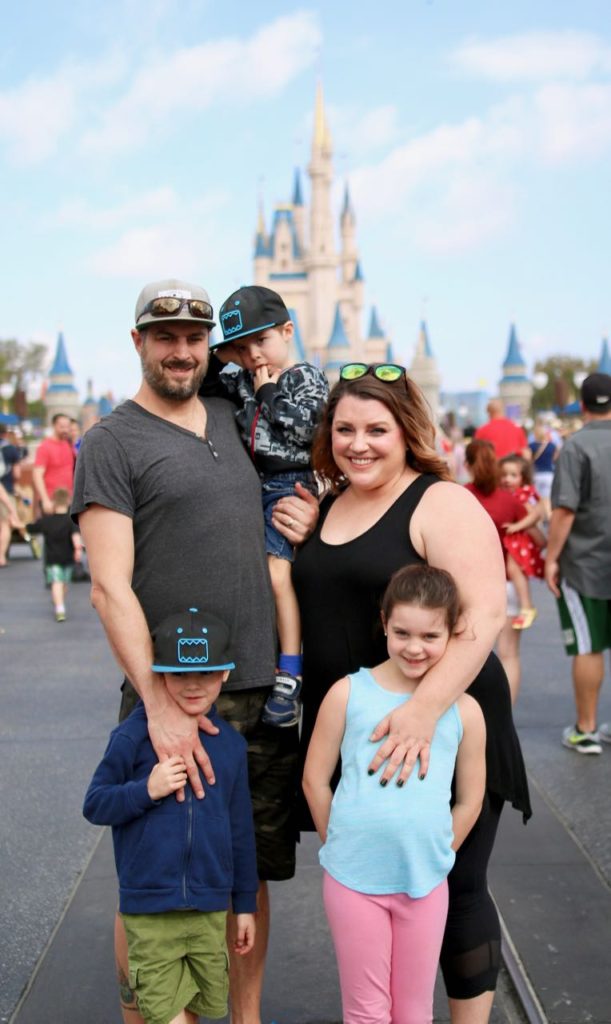 5. Go In Off Season
Wrapping up these tips, I wanted to state another potentially obvious one, although some might not even realize when off-season is. Going at the right time of the year is CRITICAL to your one-day at Disney success! We typically go end of January to mid-February and the crowds are so manageable. In fact, this last time, we didn't get the chance to book a Fast Pass for the Belle attraction but when we walked by in the morning, there was literally no wait whatsoever! We walked right in and it was so wonderful!
May through September are the peak seasons, with another rise around Christmas, so if you can book your travel accordingly, do so! It will be the difference between seeing as much as you can and being stuck in long lines.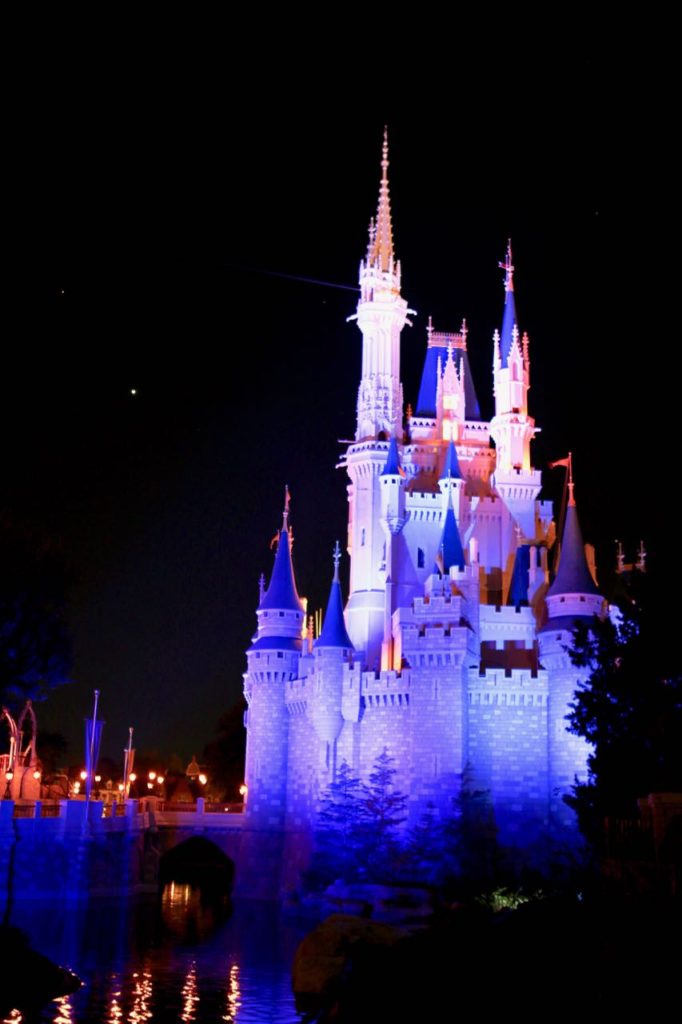 Bonus Tip: Get to the Park Early!
I'm not sure how "official" what I'm about to tell you is, however, I had heard this was the case from a number of friends and experienced it myself this past February.
Every day, the parks open and close at different times. They also have Extra Magic Hours where you can purchase an additional two hour pass to go early or stay later than the general admission tickets.
However, there also seems to be what I will call "soft open hours." When we went, Magic Kingdom was scheduled to open at 9am. But because I knew better from a few friends, we planned to be there for 8:30am and sure enough, the park was wide open to enter. Now, the attractions only opened at the scheduled 9am, but because we were in the park before that, we were able to be the second in line for Mickey Mouse and Tinker Bell, which as I said above, really contributed to us being able to accomplish that much more during our one-day at Disney!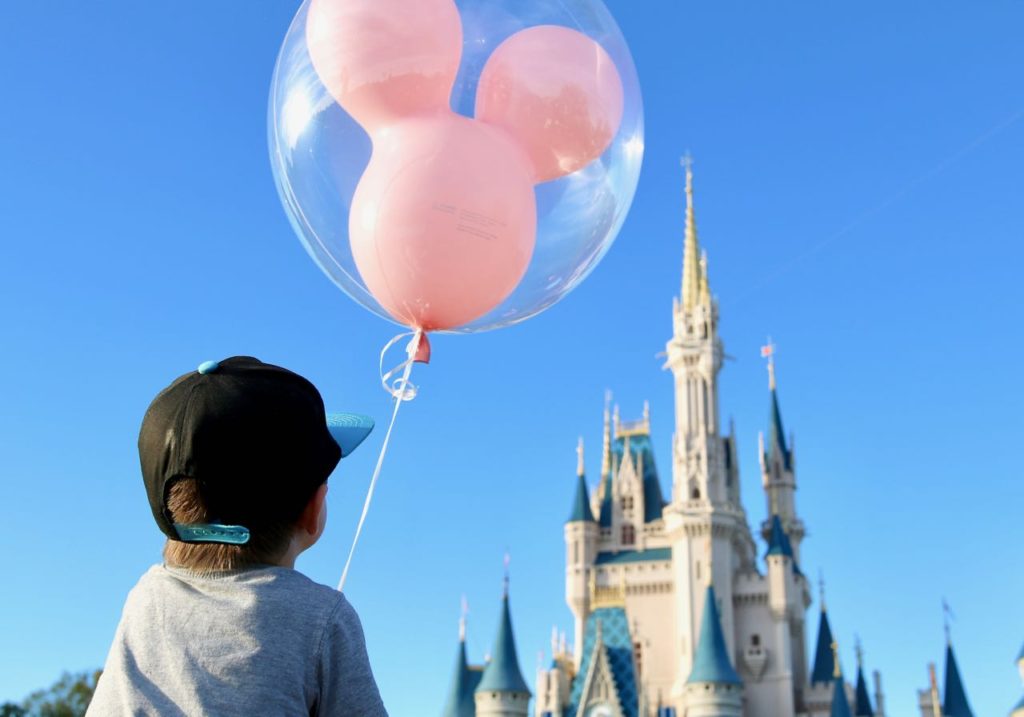 Well there you have it, my five plus one bonus tips on how to make the most of your one-day at Disney. Any of those parks CAN be done in one day, it just takes some planning and creative strategies to make sure you get the most out of every minute!