Today I'm taking you inside all the fun, beautiful and tasty adventures that were part of my 48 hours in Huntington Beach, California. If you missed the first part of my momcation in Palm Springs, California, make sure to check it out here.
Huntington Beach, California has been on my bucket list for a very long time. I can remember seeing the iconic pier a number of years back and imagining myself running all the way to the end. It just felt like a magical place to be.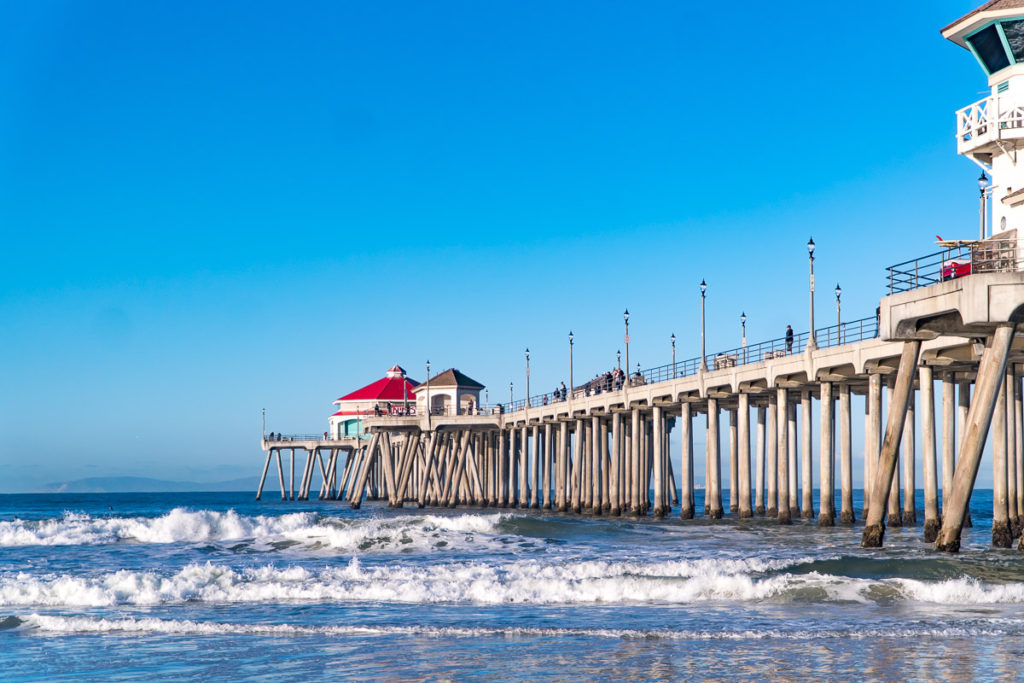 Even though I pulled into Huntington Beach while it was raining (and the weather would remain less than favorable for the entire duration of my stay), I could tell instantly that it was a place full of love, wonder and beauty.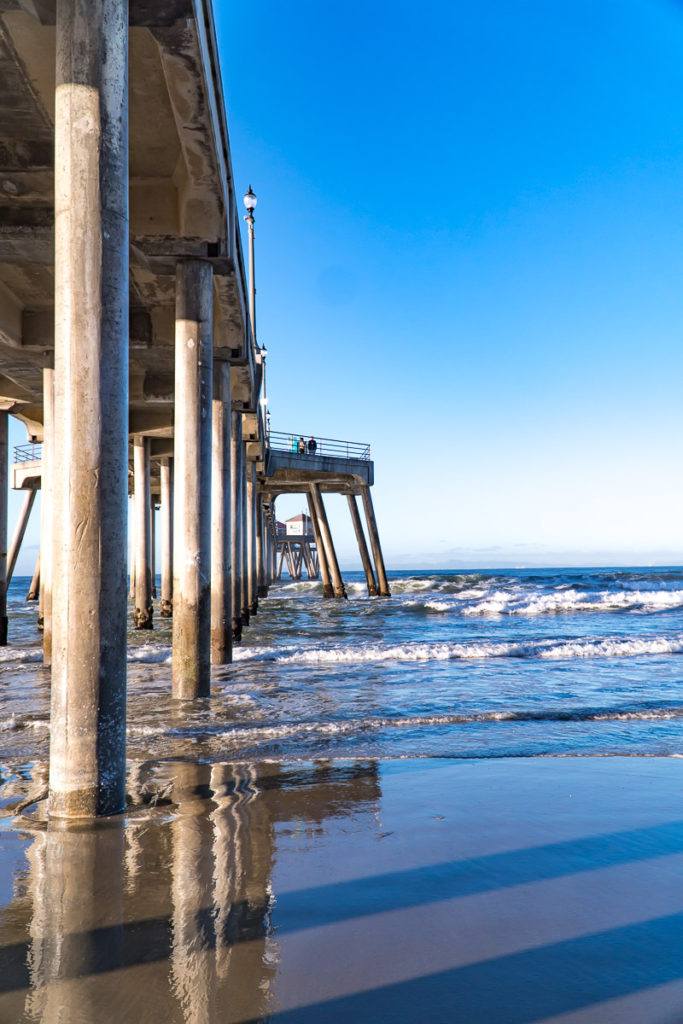 While my trip was short, I was privileged enough to enjoy the best that this city has to offer from the famous pier to the hidden gems that even a local police officer didn't know Huntington had!
Here's my guide for the best places to eat, sleep and play in Huntington Beach, California.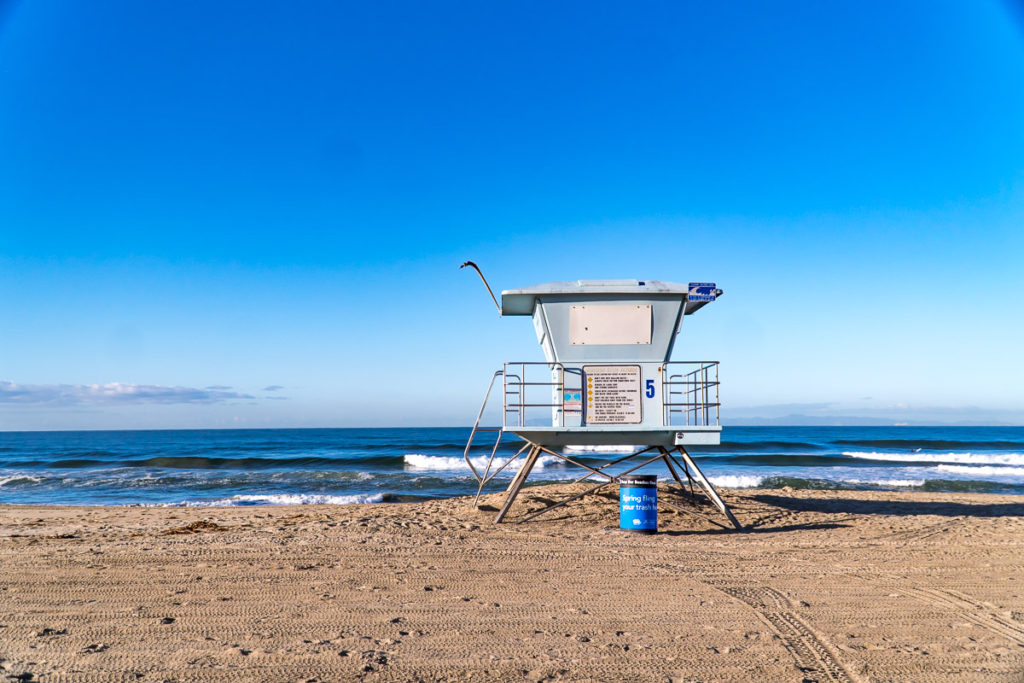 Where to Eat, Sleep and Play in Huntington Beach:
Where to Sleep:
Even with only having stayed in one hotel in the entire city, I am VERY confident in my assessment that the Hyatt Regency Huntington Beach Resort and Spa is hands down one of, if not the best, place to stay in town.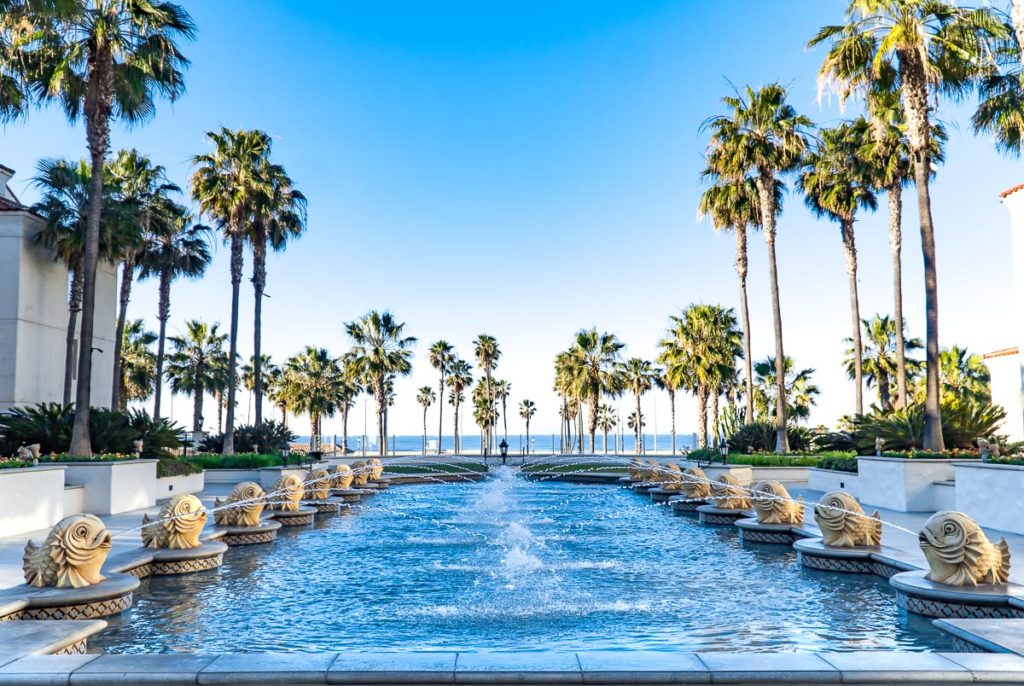 For starters, this hotel is located right in the heart of HB, directly across the Pacific Coast Highway from the famous beach. What makes it even better is that it is the only hotel that has a connected foot bridge that goes over the highway, making it incredibly accessible to the beach and family friendly for even the youngest of hotel guests.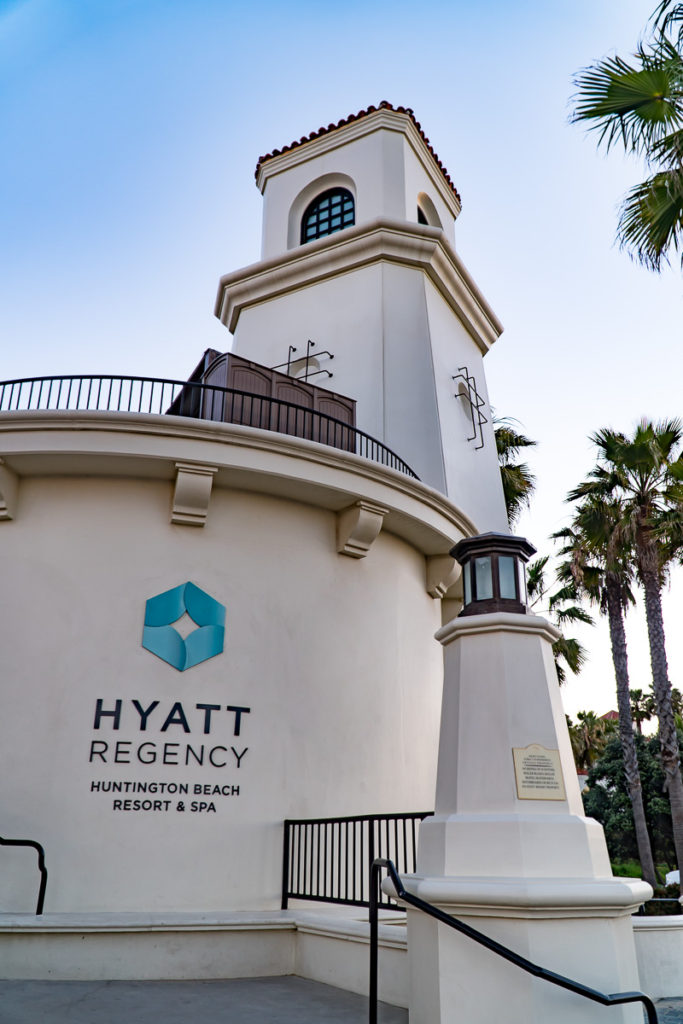 The hotel has over 500 spacious rooms with balconies, many of which have been newly renovated. I had the pleasure of staying in one of the updated rooms and not only was it bright and modern but it also smelled amazing! I know that's probably a weird fact, but apparently I'm not the only person to comment about it! Asking a few different hotel workers what the smell was of, many of them didn't know and just chalked it up to the new renovations. But after staying in many different hotels throughout the years of travelling, I've often found that hotels don't usually have an overly pleasing scent to them. While some might not smell bad, there usually isn't an overwhelming aroma that makes you wish you could bottle it up and bring it home. Yet that's exactly what this smell in the Hyatt Regency was!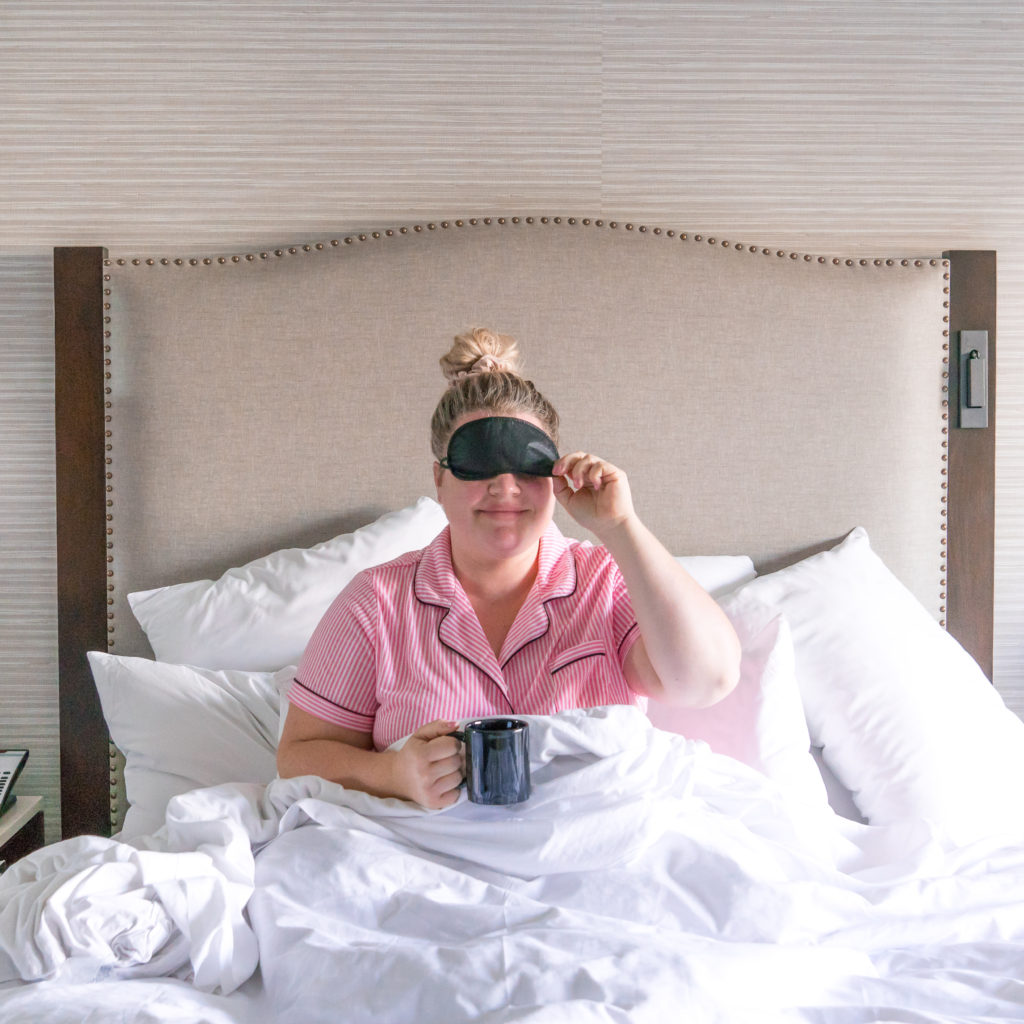 The hotel is incredibly large, spanning an entire city block. It has multiple courtyards, restaurants, conference facilities, pools – both for adults and kids, activities and more. I had a couple of activities planned including surf lessons and a bonfire on the beach (which is organized through the hotel), but due to the ongoing rain, we had to adjust the plans. I ended up having a glorious massage at the onsite Pacific Waters Spa and my only regret is that I wish I would have had more time to enjoy all the spa amenities throughout the day! But once the sun finally made it's appearance, I knew I had to split and try to capture the hotel and beach as best as I could!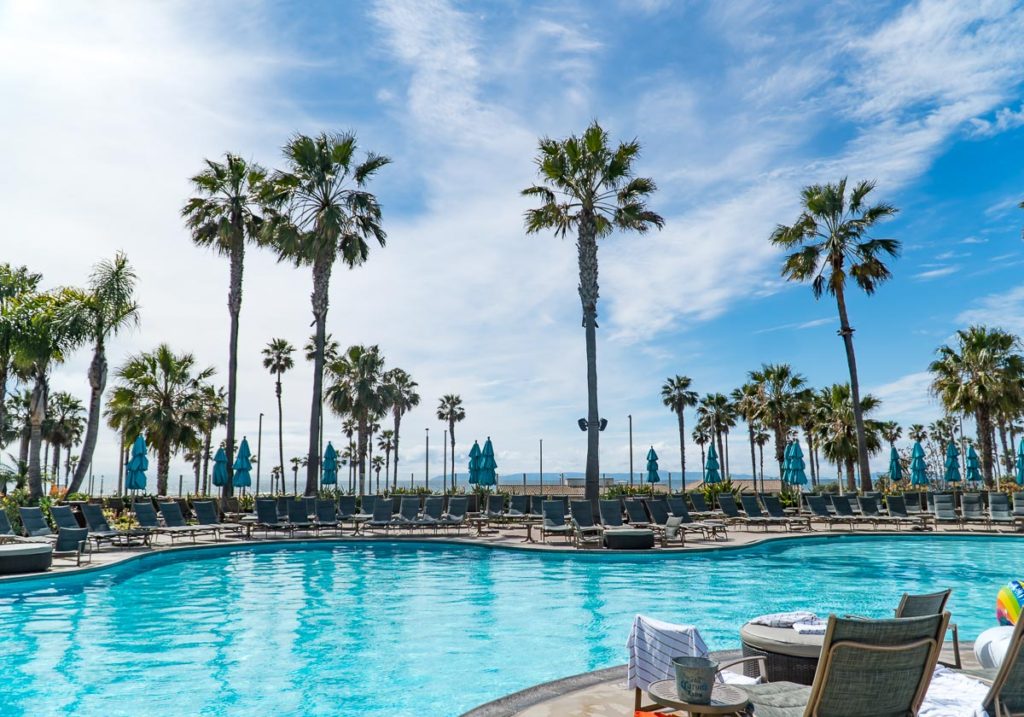 I actually really want to go back and visit not only Huntington Beach but specifically the Hyatt Regency again with my family! Not only does the hotel cater to families with their amenities, they also run a daily program called Camp Hyatt, where young guests can spend the day with camp counsellors crafting, exploring and enjoying time by the kiddie pool, while mom and dad get some much needed relaxation time!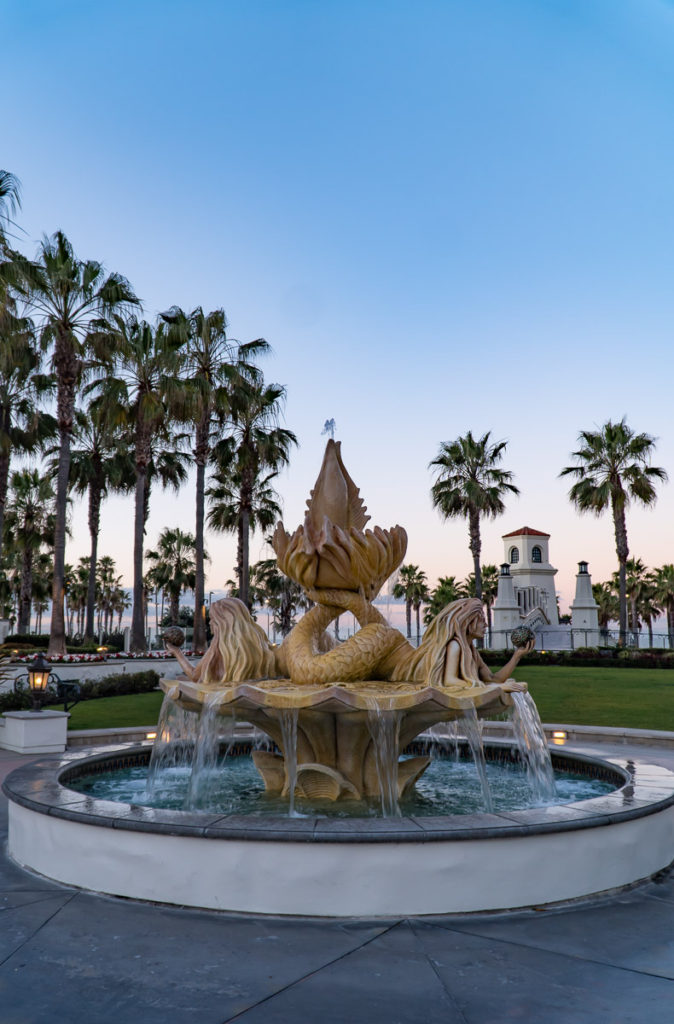 Where to Eat:
Because I wasn't in town for very long, I only ended up having a few meals while there. Luckily for me, two of those were at Watertable, one of the restaurants located onsite at the Hyatt Regency Resort. This restaurant underwent a massive renovation a couple of years ago and is now known as one of the finer restaurants in all of Huntington Beach. Complete with a rustic design that compliments the exterior of the hotel, this restaurant serves up a variety of seasonal, local American foods paired with vintage world-renown wines and craft beers.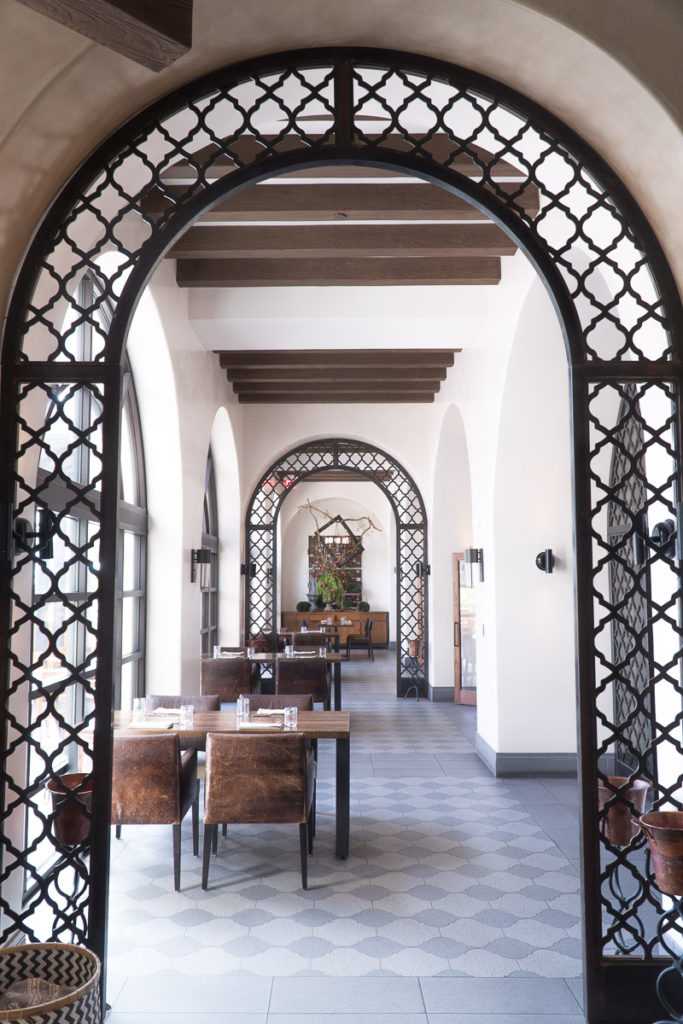 I was invited to join a few colleagues for dinner my first evening at Watertable where the most delicious spread of appetizers greeted me from cheeses to meats to dips to the most delicious bread I've ever had (I even ordered a bag to go for a midnight snack!). Followed by the most tender short ribs that melted in my mouth, it's not hard to see why this is a favorite amongst locals and tourists alike!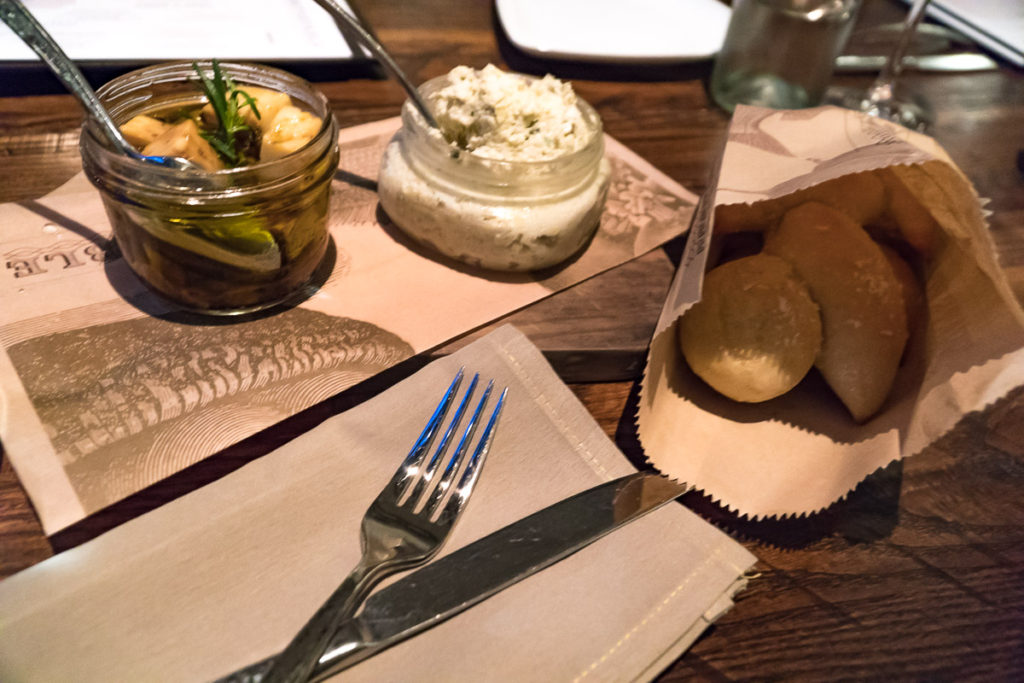 The next morning, I ventured back to Watertable to try a spread of their finest breakfast foods, all of course, on the patio overlooking the ocean!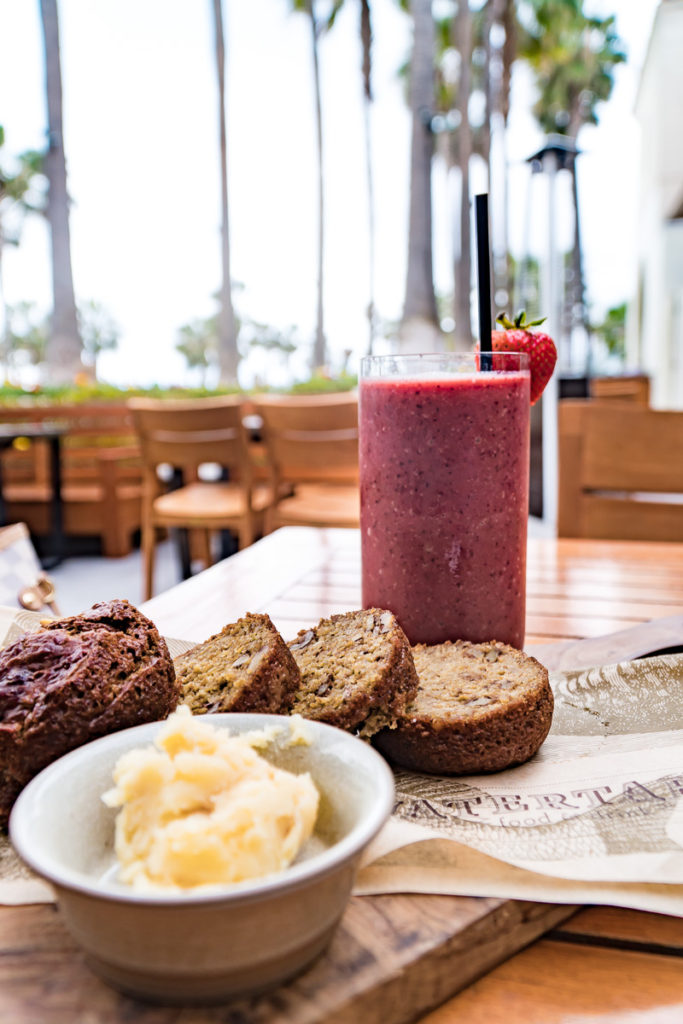 Starting with their Avocado Bread fresh out of oven and then to their SoCa fried chicken and waffle eggs benedict, my mouth couldn't even handle the flavor goodness! Hands down one of the best breakfasts I've had in awhile (my mouth is currently watering as I type!). Whether you are staying at the Hyatt Regency or simply visiting Huntington Beach, California, make sure to visit Watertable at least once during your stay. I guarantee it will be worth it!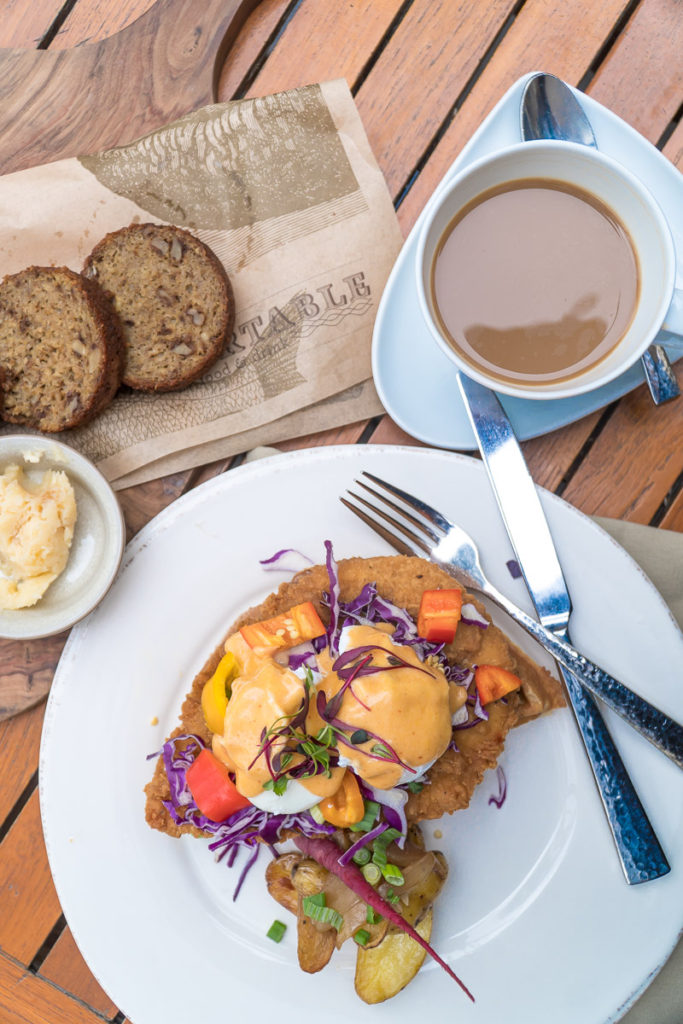 Where to Play:
Huntington Beach has been voted as one of the best beaches in California by USA today and in my short visit there (even shorter time on the actual beach due to the rain), I can see exactly why!
I wanted to share with you a couple local gems that I got to experience, from the famous pier to the not so famous canals of HB so that you know exactly where to play next time you find yourself in Huntington!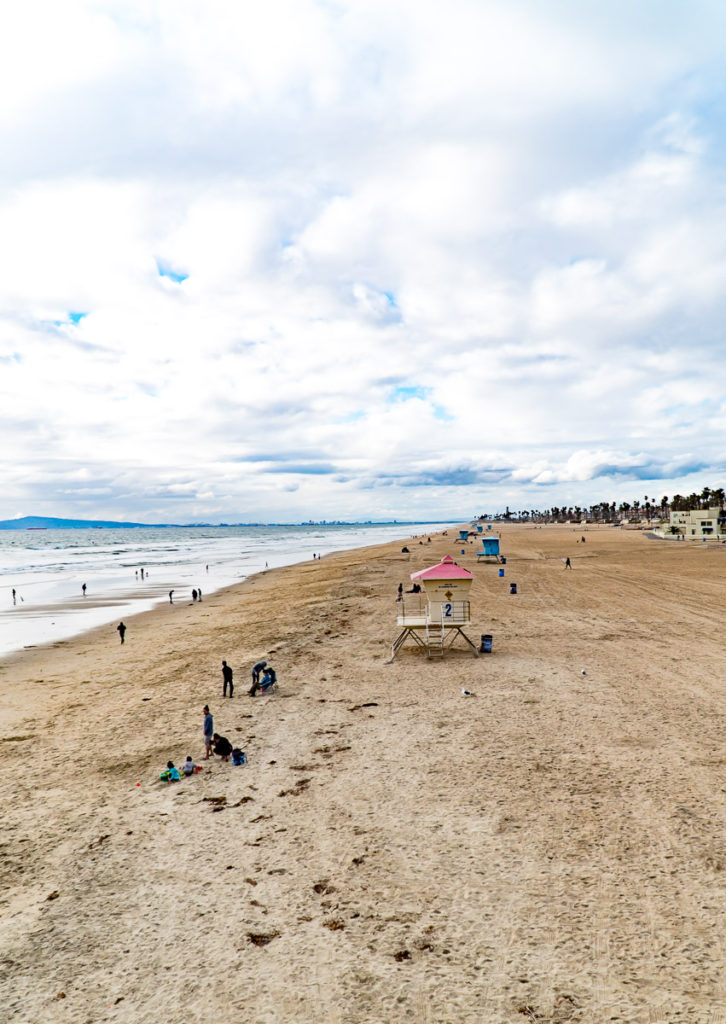 Pier:
The Huntington Beach pier, which extends 1,850 feet into the water is one of the longest public piers along the entire West Coast. The pier was built back in the early 1900's and has been rebuilt and extended a couple of times since then. It truly is at the heart of the thriving beach culture of HB, otherwise known as Surf City USA, where you will frequently find fishermen fishing from the top of the pier as well as surfers surfing beneath it.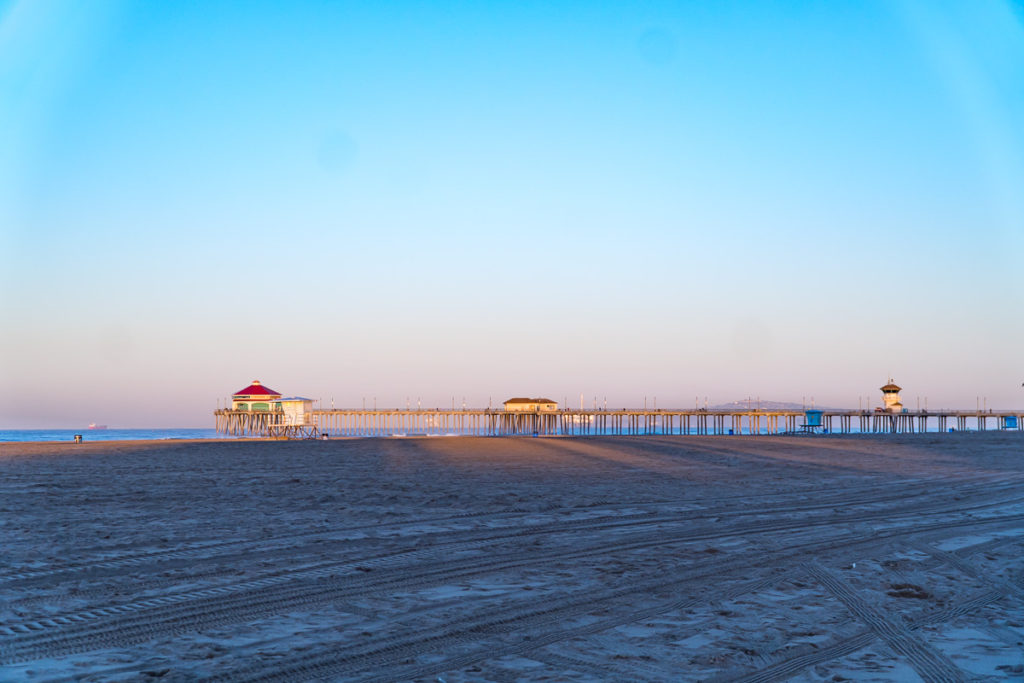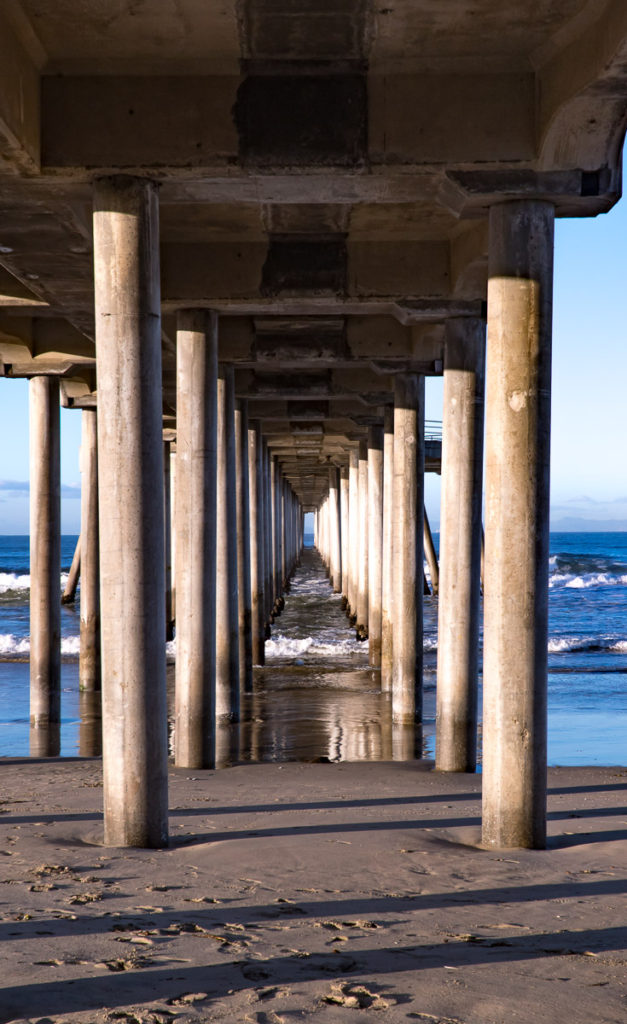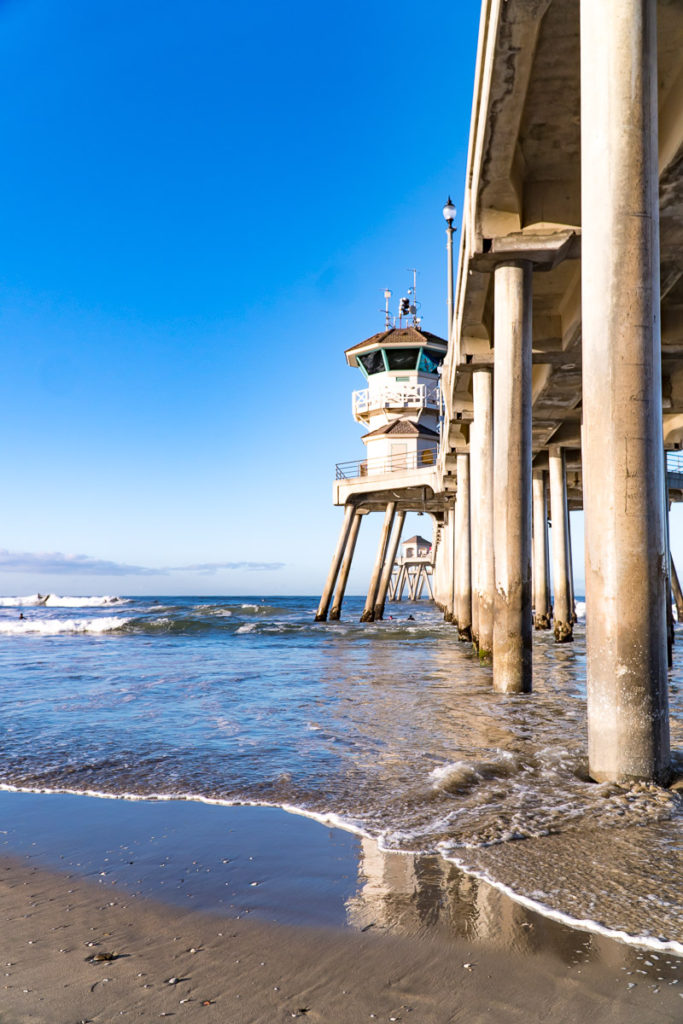 There are restaurants located at the beach at the beginning of the pier, where you find many locals and tourists unwinding with a drink and doing lots of people watching. There are also some rental shops located in the same area where you can rent bikes, surf boards and more to help you truly enjoy and explore Huntington Beach. A number of souvenir shops are located on the pier where you find everything from local trinkets to kites that you will see flying all down the beach!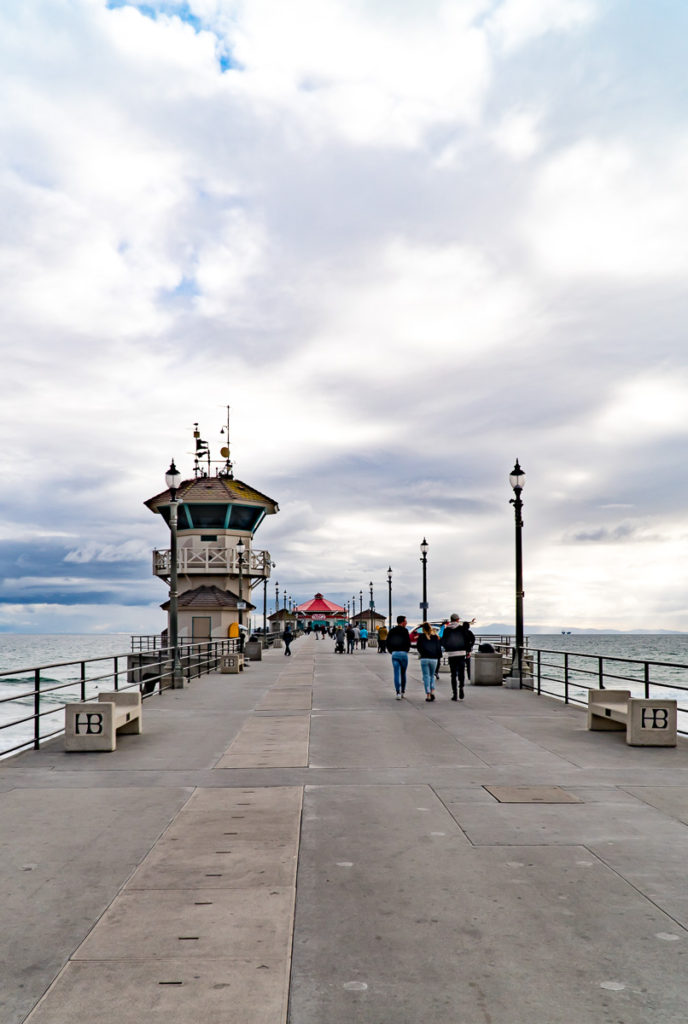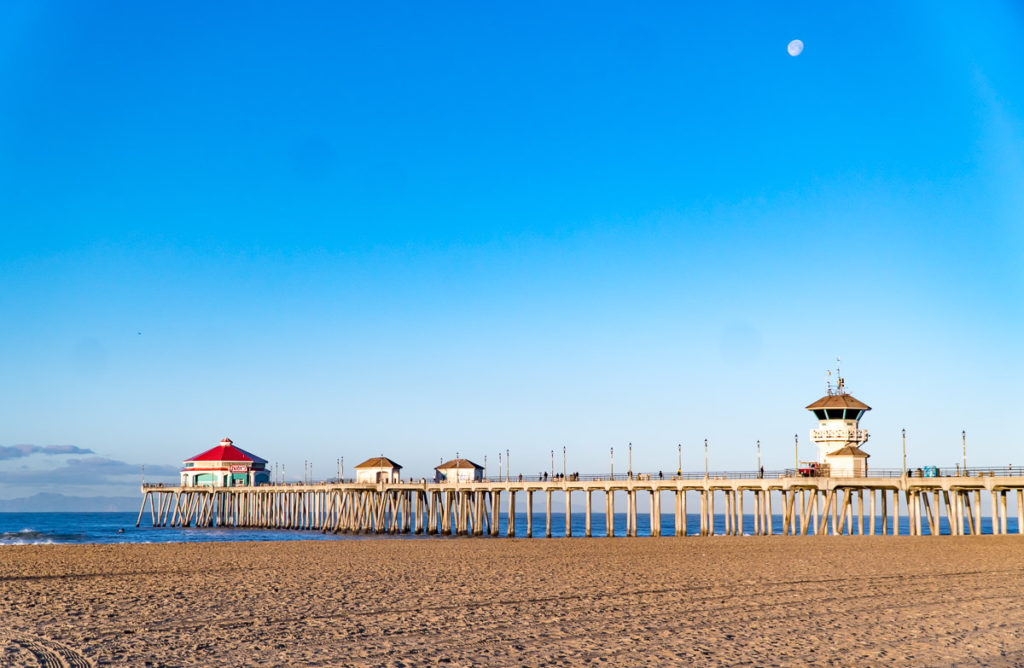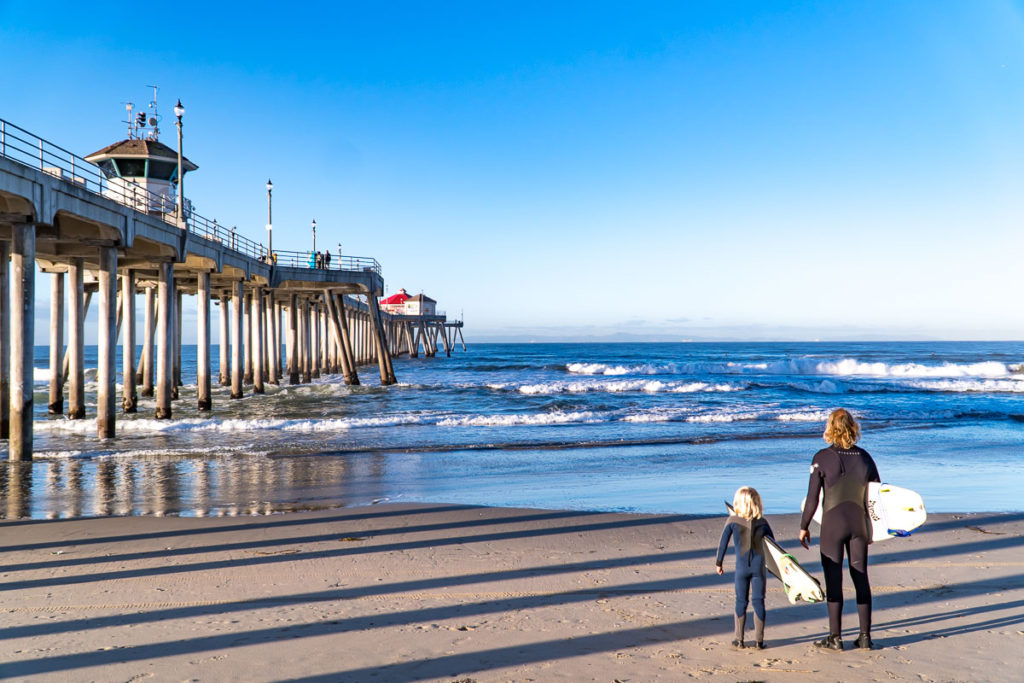 The Blow Down:
As this trip was a momcation for myself, it was important to make time for some pampering! So a stop at The Blow Down blow dry bar was a must!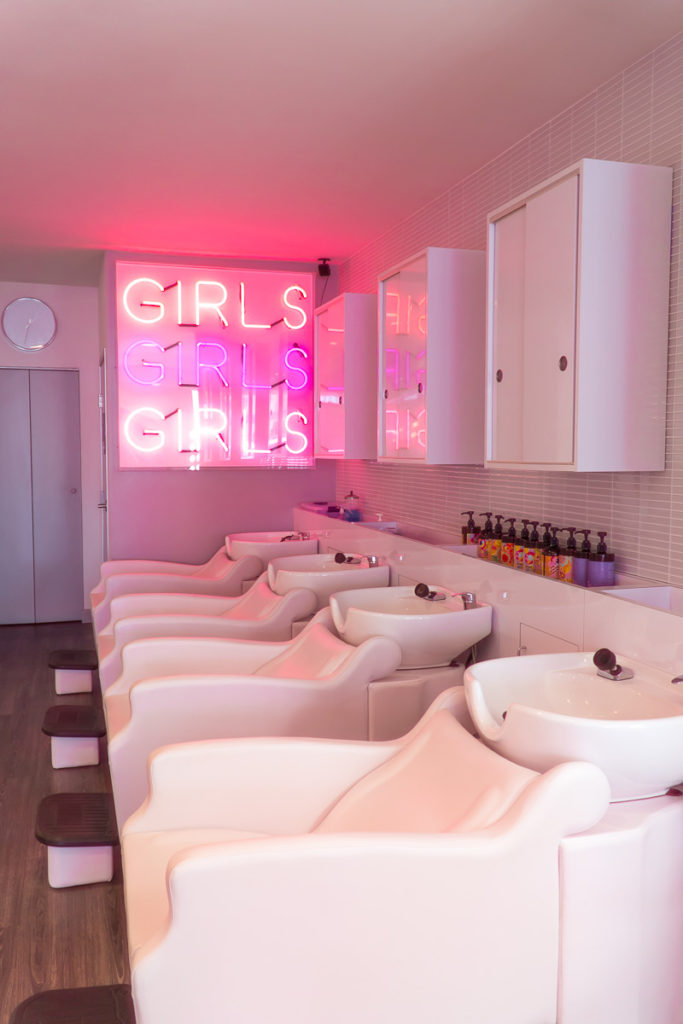 Ok, confession time: I've never had just a blow out done before. I mean, I've had my hair blown out after a haircut or color, but I've never visited a blow dry bar before to have JUST a blow out. Crazy, eh?! And you want to know why? Second confession: I typically never like the way my hair is styled after a hair cut. I'm a little particular when it comes to my hair, especially when it comes to volume and I find that I've just never had a stylist 'wow' me post-haircut.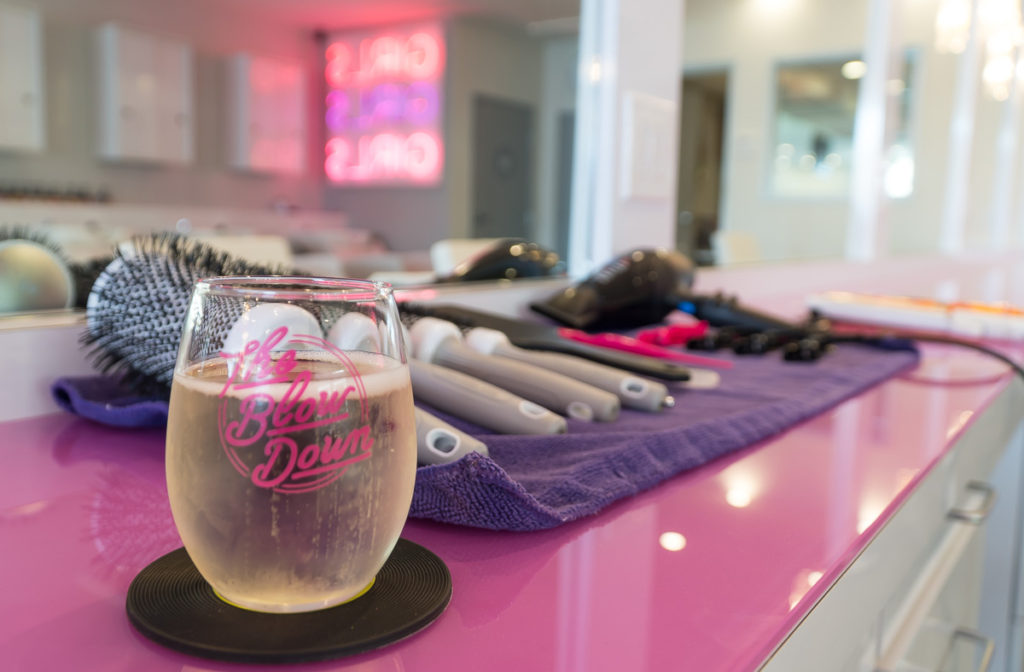 So needless to say, I was curious with how this was going to go.
Let me just say, I was blown away (pun definitely intended)! I absolutely LOVED the way they did my hair. From the wash to the blow out to the curls and styling, it was all fantastic! Add in some champagne and it was just the perfect way to unwind after a busy day around town! If you are in Huntington Beach and looking to get a little pampering while sipping on some bubbly in the cutest environment ever, make sure to make The Blow Down a destination on your journey!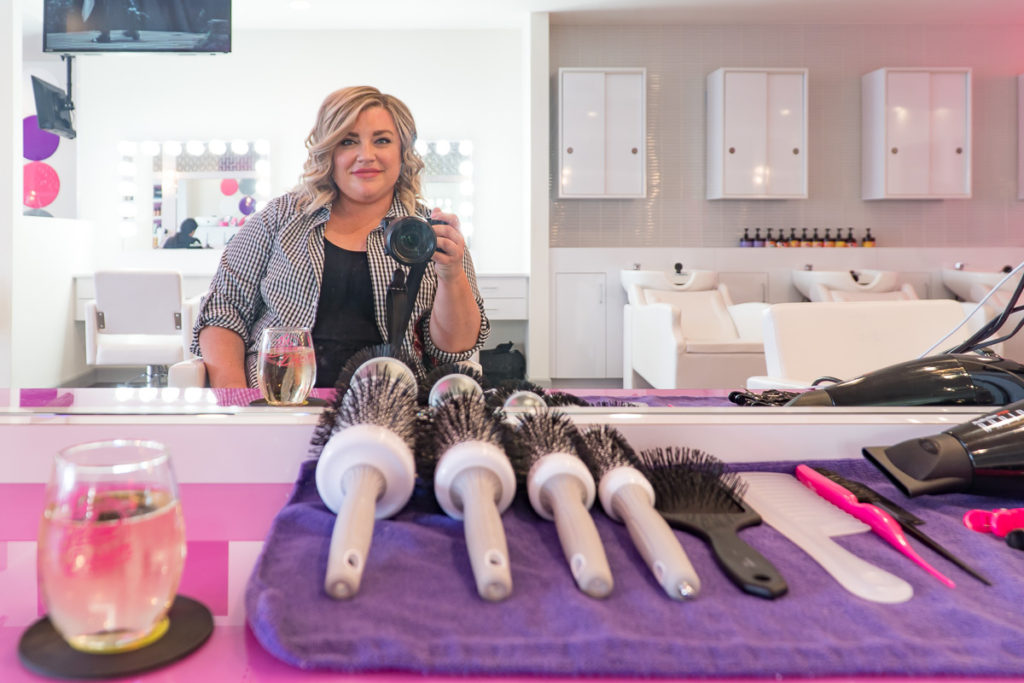 Gondola Ride:
I've saved one of my favorite adventures for last: the sunset gondola ride with Sunset Gondolas. I feel as though this might be a lesser known adventure in Huntington Beach as most of the focus is typically on the oceanfront pier and surf. However on the other side of the Pacific Coast Highway, there is the Huntington Harbour, which is lined with homes and smaller canals. As I was trying to zero in on the spot where I was supposed to park, I ended up pulling up beside a police officer and asking him if I was at the right place. When I said "Sunset Gondola's" his response was "there are gondola's in Huntington?!" I laughed in shock wondering how an officer didn't know about this adventure and he then assured me that I was at the right access point for the harbour and I carried on.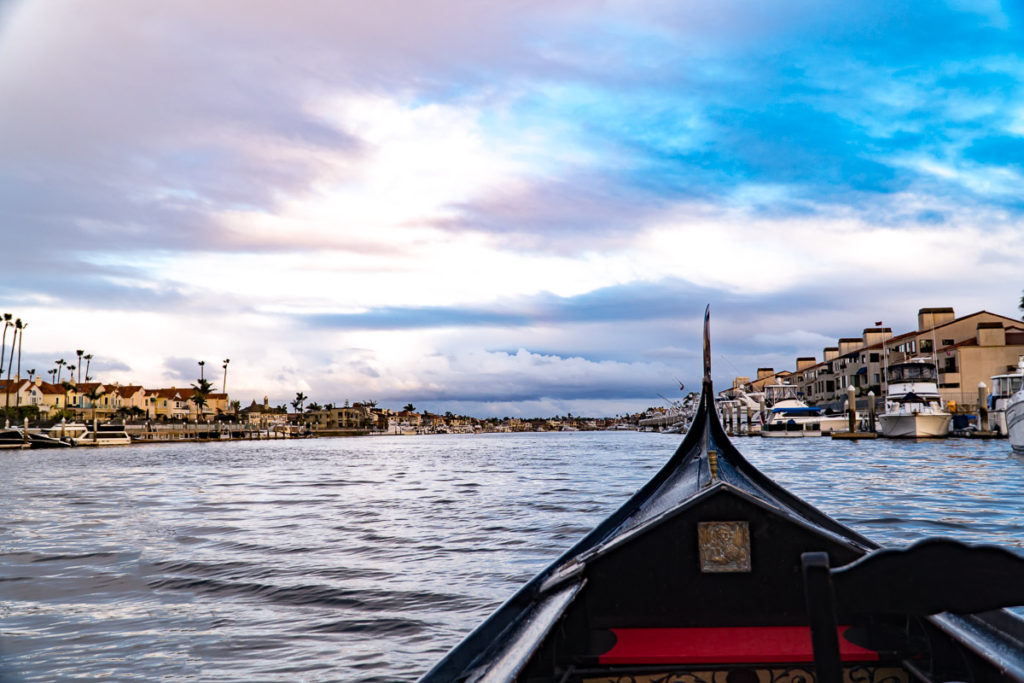 Amongst all the larger boats, there is a small fleet of authentic Venetian gondola's that have actual gondoliers that will take people out for rides, complete with singing, just as you would have in Venice, Italy.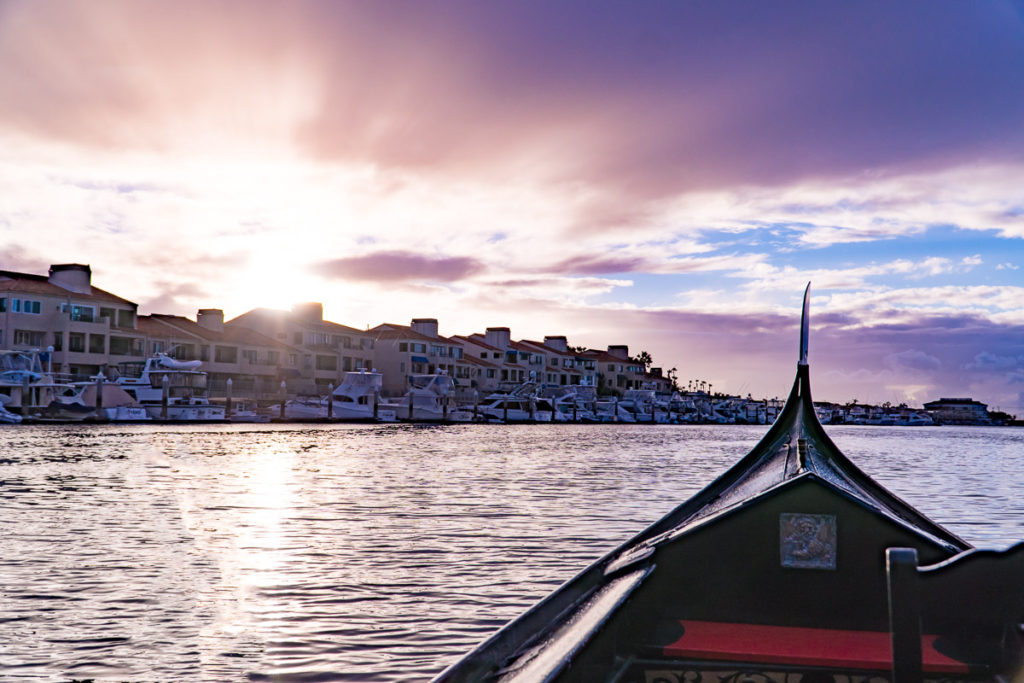 I arrived just as the rain was starting but I didn't want that to stop me from experiencing the gondola ride (as this has also been something on my bucket list for many years). The gondolier told me he'd take me out quickly but if it started to really rain we'd have to head back in because the boat would start filling with water and that's a problem neither of us wanted to deal with!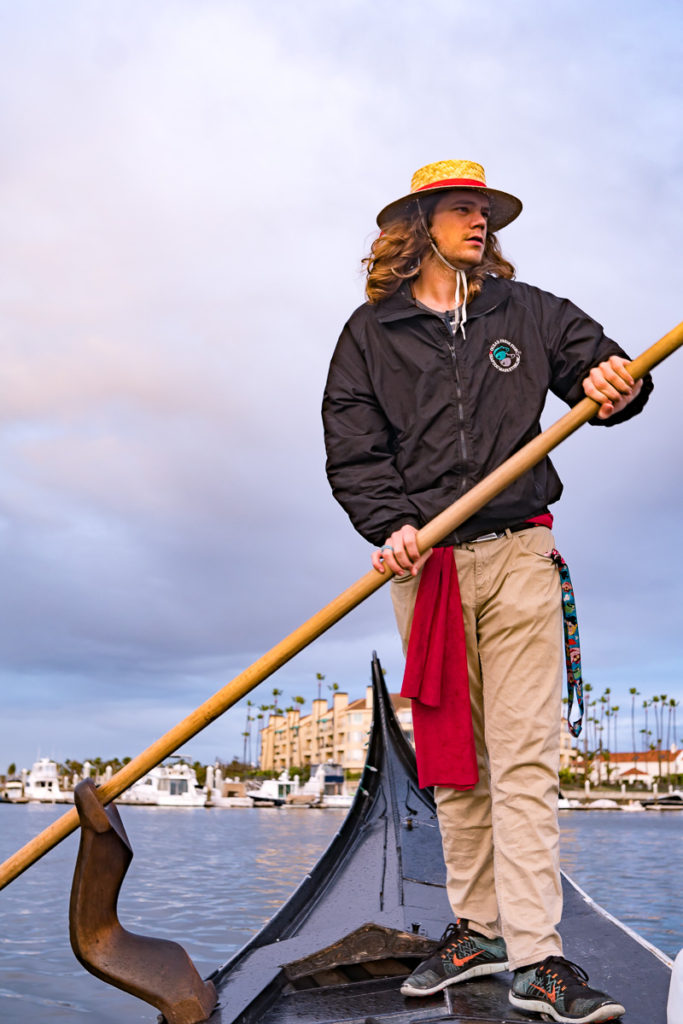 Luckily we managed about 25 minutes (typically a one hour ride) out on the water…enough time to catch this epic rainbow in a brief moment of pause from the rain. I mean how incredible is this?! If you are looking for some different activities in HB other than surfing on the beach, make sure to book a gondola ride, preferably the sunset one if you can. I guarantee the experience will not disappoint!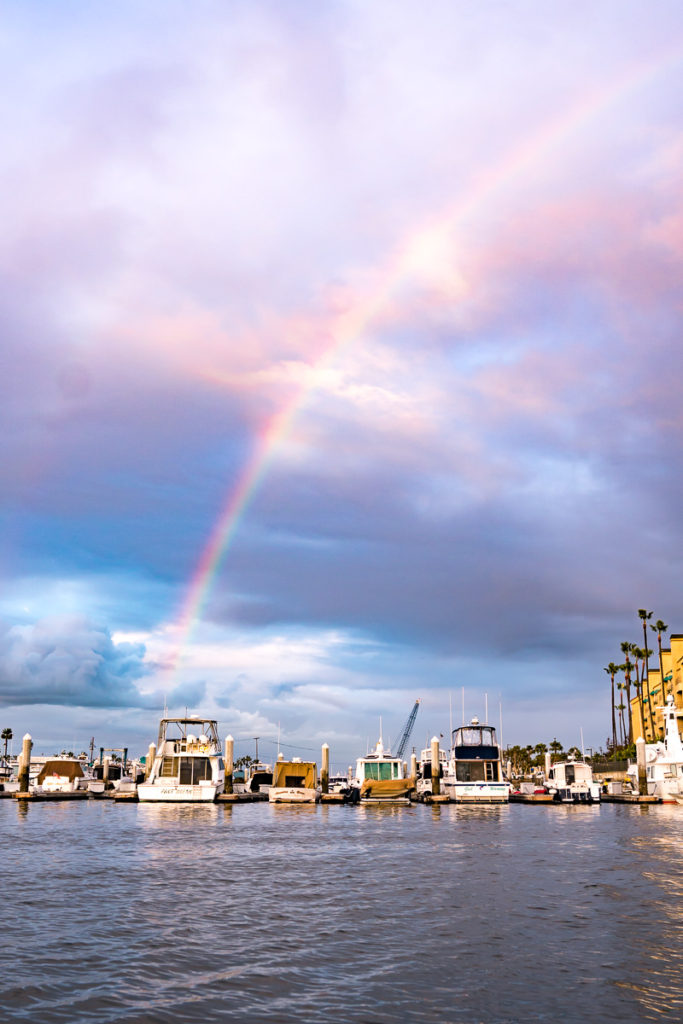 That wraps up my whirlwind 48 hours in Surf City USA. It was a truly magical experience that I hope to soon revisit. It comes as no surprise that Huntington Beach was voted one of the 10 happiest cities in the entire United States! The kindness, generosity and beauty that I experienced not just in nature but in the people I encountered is something I will never forget.
Huntington Beach is a welcoming place – for young and old. It is a restful place. It is an adventurous place. It is a place filled with possibilities, excitement and awe and I cannot wait to bring my entire family back for more!
'Til we meet again HB!
Love & Blessings,

Note: Thank you to Visit California and Visit Huntington Beach for hosting me at these various locations. As always, all the thoughts and opinion are 100% my own.