When we were planning our trip to Paris a few months back, I knew that my typical yoga pant, and baggie t-shirt wouldn't cut it for those fashionable Parisian streets. So it was a great excuse to go shopping and grab a few new looks.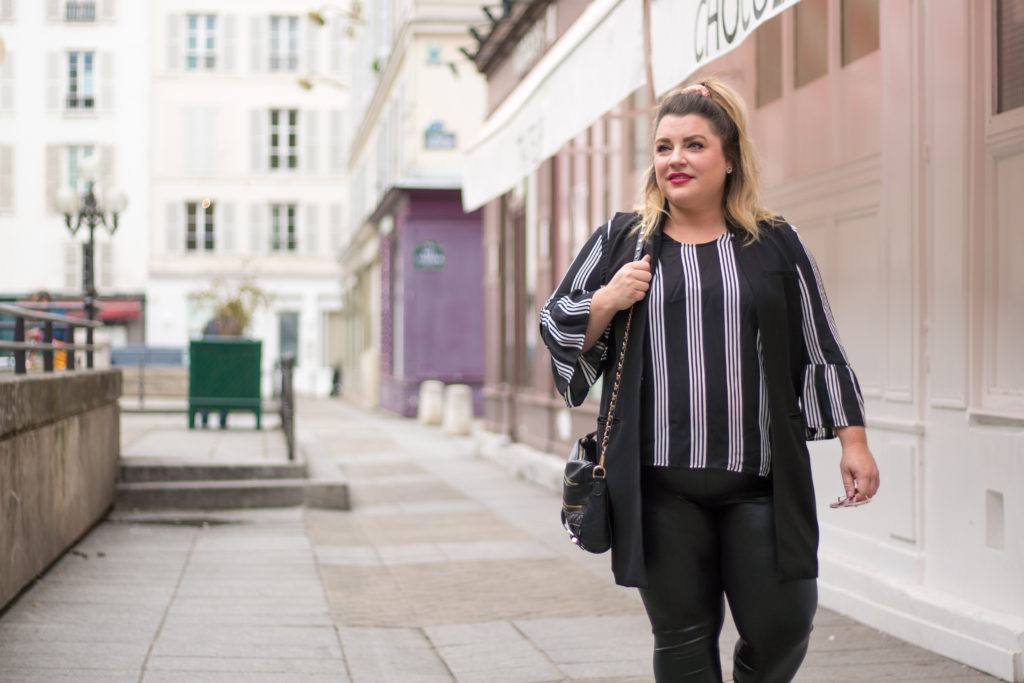 Let's first talk about the bell sleeves! Oh bell sleeves are making my heart really happy right now! They've been making a comeback for the last year and I'm not complaining about it. I'm a little too young to remember the trend from way back when, so to me, it's almost like a brand new trend!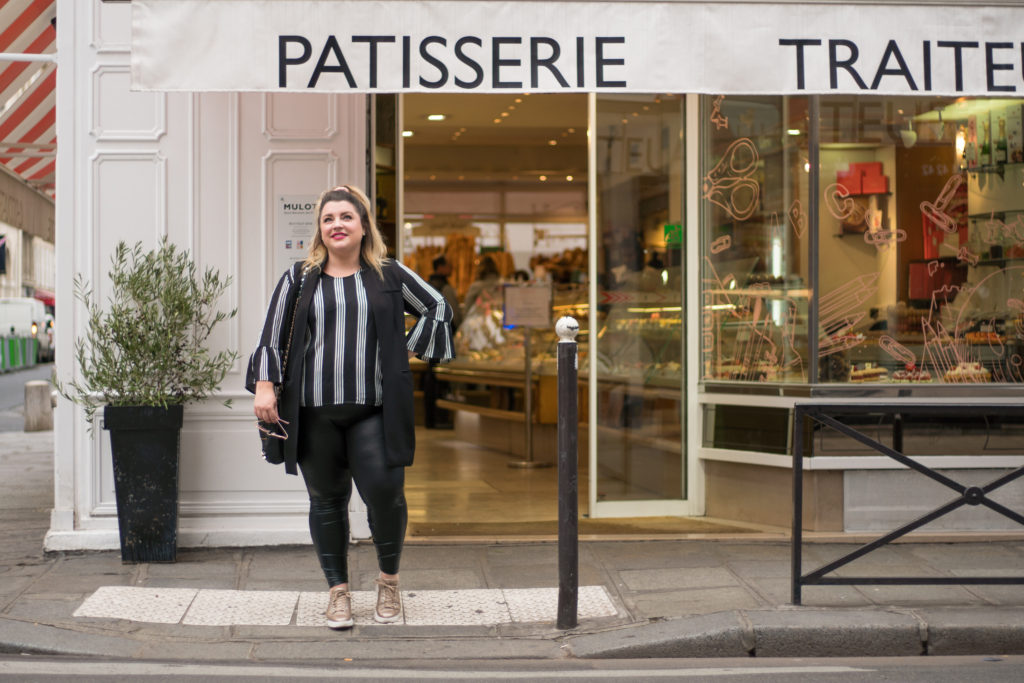 First off, I've always been a fan of three-quarter length tops. I'm not sure what it is, but I just don't love fabric around my wrists. So having a trend where the sleeves flap wide open before ever hitting your wrist is a-ok with me! I find that the flare or bell sleeve at the end of the arm just adds some pizazz to an otherwise pretty regular shirt. I found this particular shirt at Marshall's but you can shop similar looks below as well!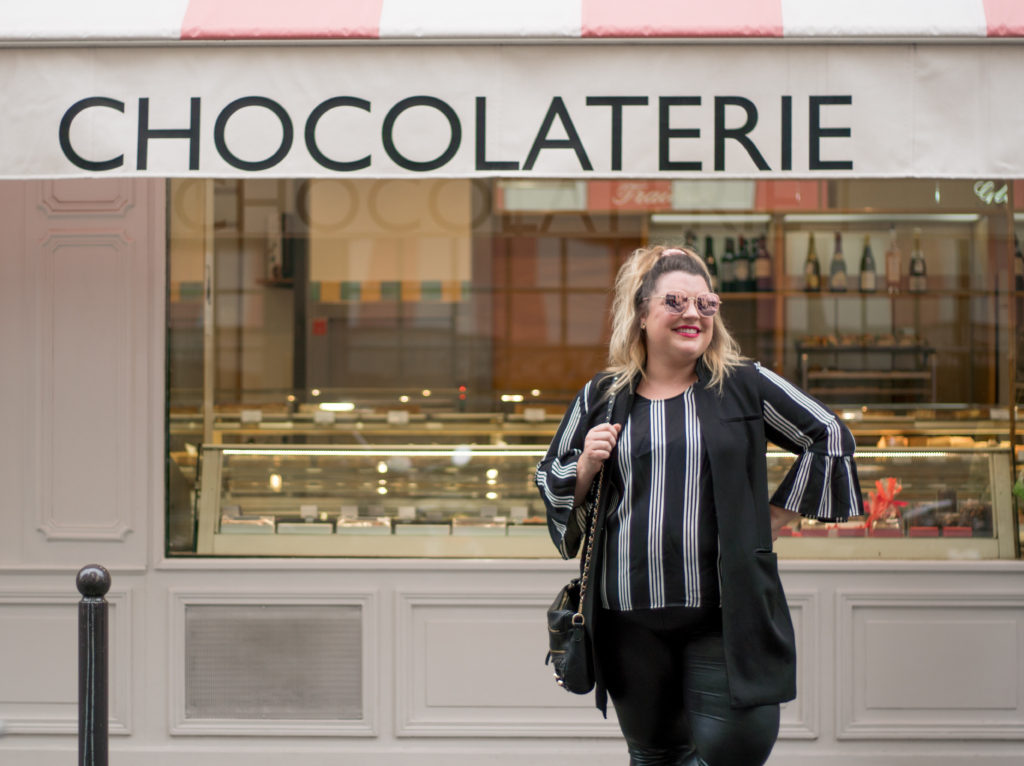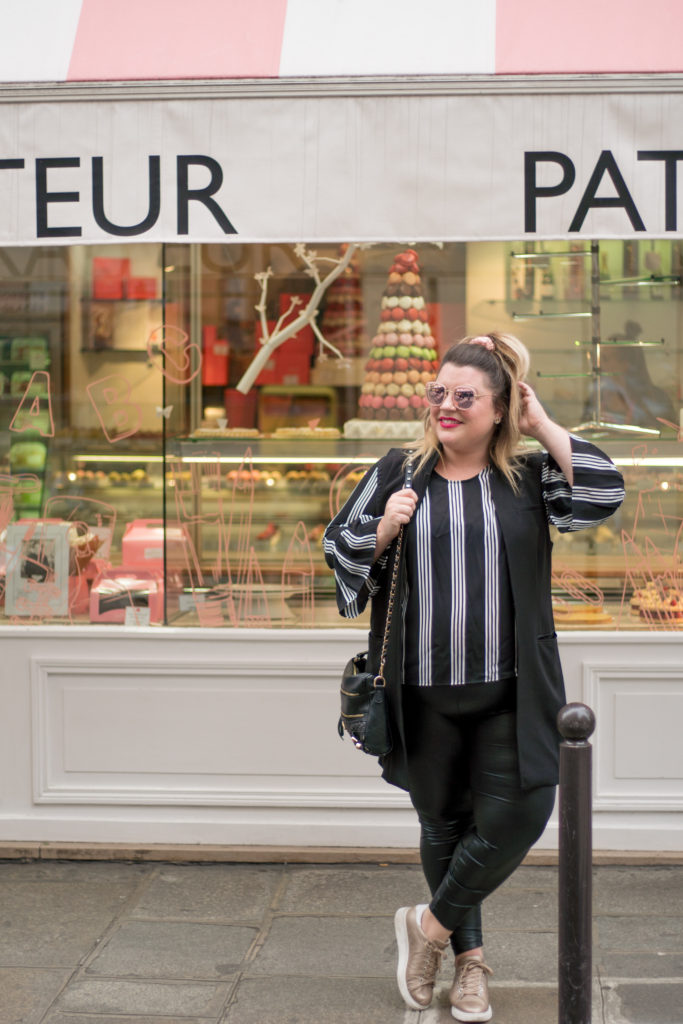 Now, let's chat about the faux leather leggings. I'm gonna be real straight with you here for a minute: as a plus sized woman, I was initially quite hesitant when I first tried on leather leggings. I was 100% sure they would look terrible on me. But once I had them on my body, I was pleasantly surprised. They fit really well, felt great and while they aren't super forgiving in terms of what they reveal, I found this new confidence when I had them on!
Now I will say, I do like pairing them with either a longer shirt or with a long vest or duster, as I've done here. Just helps with the slimming effect!
Finally, I paired this look with some of my favorite Geox shoes. These champagne colored sneakers were so comfortable to wear throughout our Paris trip. With their Italian leather design, the shoes breathe which is huge when walking around in them all day long. But I also love that I didn't have to sacrifice fashion for comfort. That's why I love Geox shoes so much! Best of both worlds!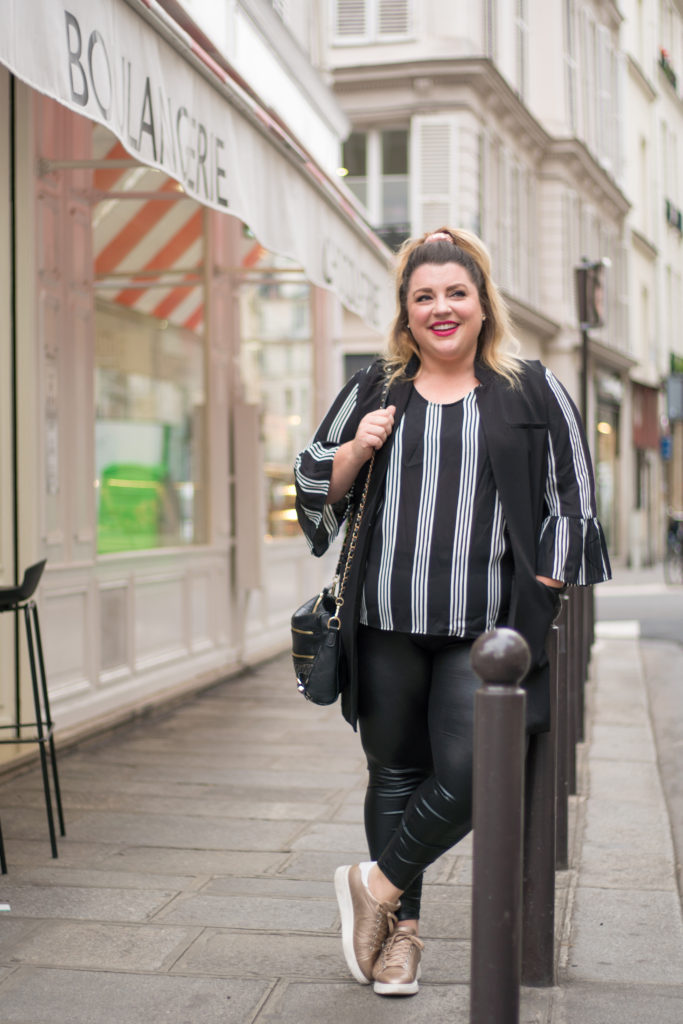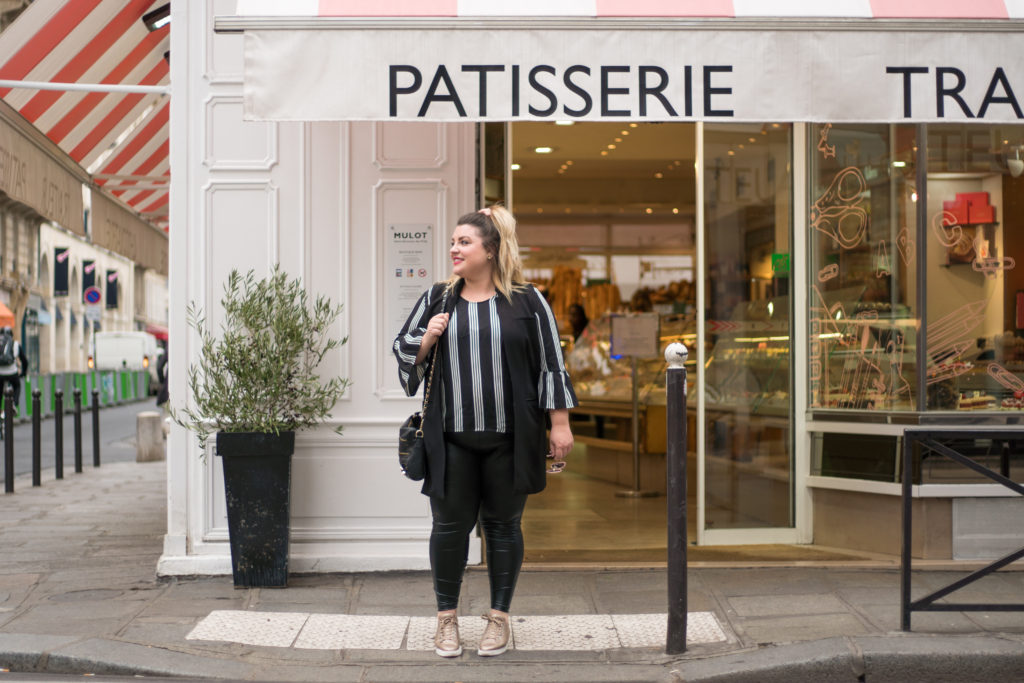 And that my friends is my second look from Paris! Stay tuned next week for my final one! If you missed the first look, you can find it here. Also, make sure to check out the links below to shop any of the items you see here!

Love & Blessings,