I've been obsessed with pink pretty much my entire life. And that obsession has only grown stronger as I've aged. The various hues and tones of pink have changed over the years, but at the core, it's still a base line of pink.
More recently, the hue of pink that I've been loving is a blush pink. You could also call it a rose gold. It has lots of peachy undertones to it and has a very soft and warm hue to it. It's very on-trend right now and you can find this color in just about any clothing and home decor shop.
Another trend that is huge at the moment is faux fur. Well, I think faux fur has been "in" for awhile now, especially when it comes to throw blankets and pillows. But more and more you are starting to see those faux furs come into fashion and so this winter I knew I HAD to have a faux fur jacket.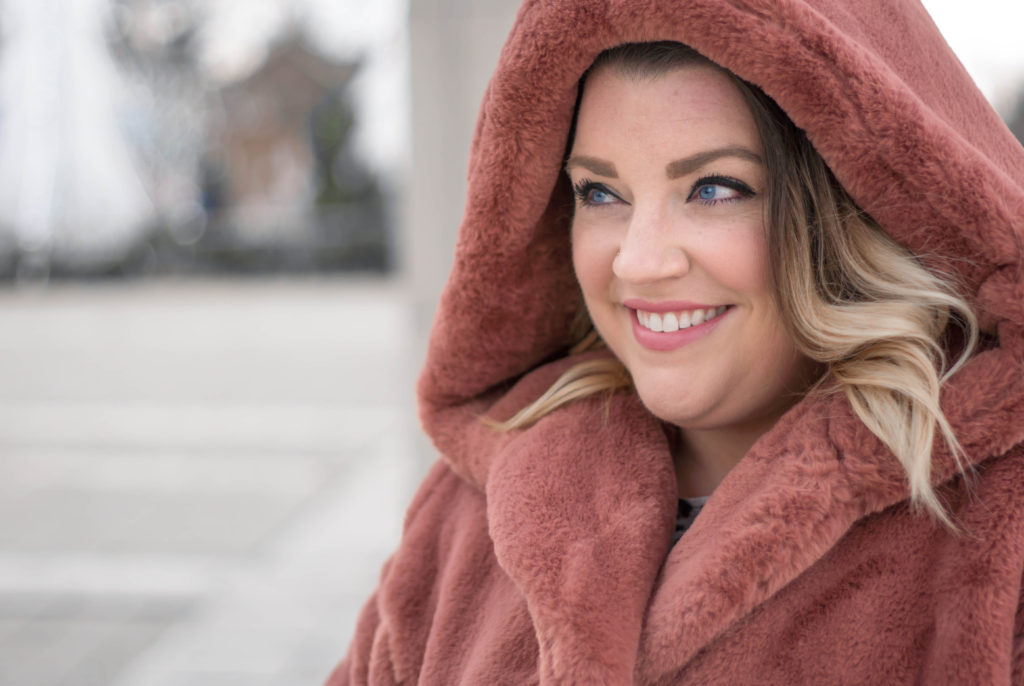 Problem is, I'm not one to spend a ton of money on trends that aren't guaranteed to last a few years. And while I absolutely LOVE this faux fur coat trend, I'm not sure the longevity of it. So when I want to shop trends like this, I want to make sure I'm not breaking the bank, in case I only wear it for one season.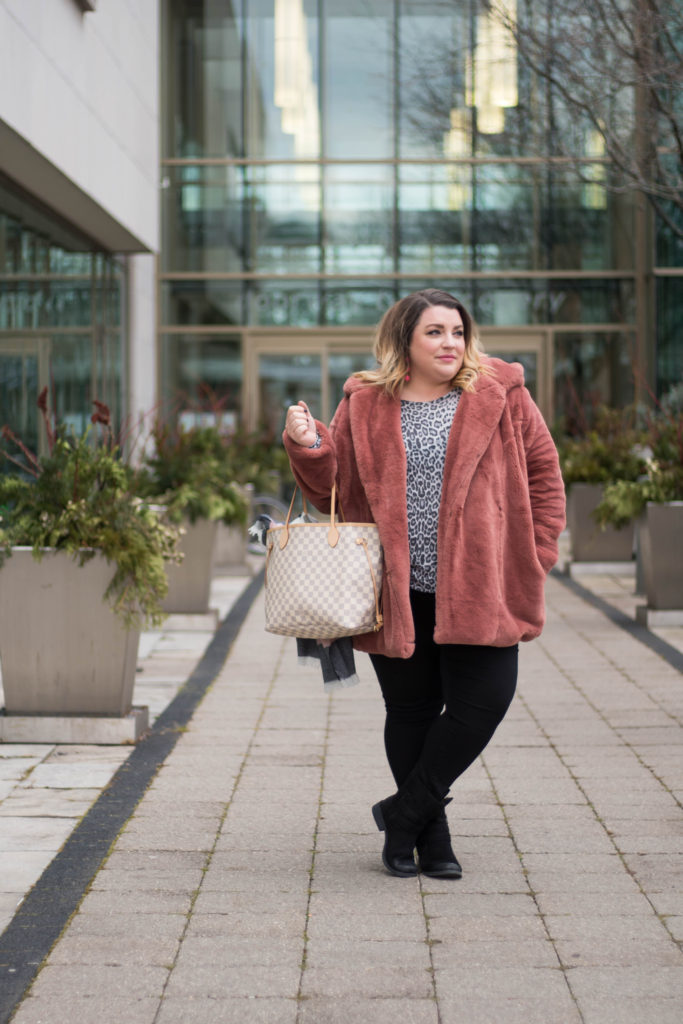 So when I laid my eyes on this one from Forever21 for $60, I fell in LOVE and knew I had to have it!! It was SO warm and cozy and I absolutely loved the blush rose color (although the Forever21 website has it classified as dusty lavender, which I'm just going to go and say is totally wrong!) And the price point was amazing!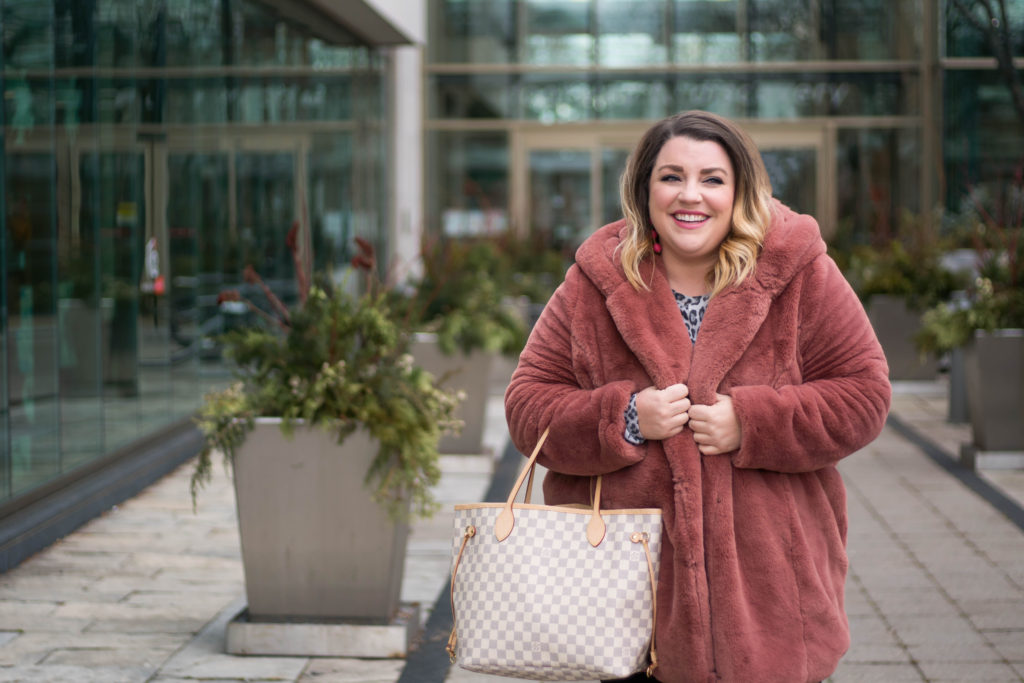 I absolutely love what a statement piece this is! Every SINGLE time I wear it in public, I get comments ranging from "OMG I LOVE YOUR JACKET!" to "WHERE DID YOU BUY THIS?! I HAVE TO HAVE ONE!"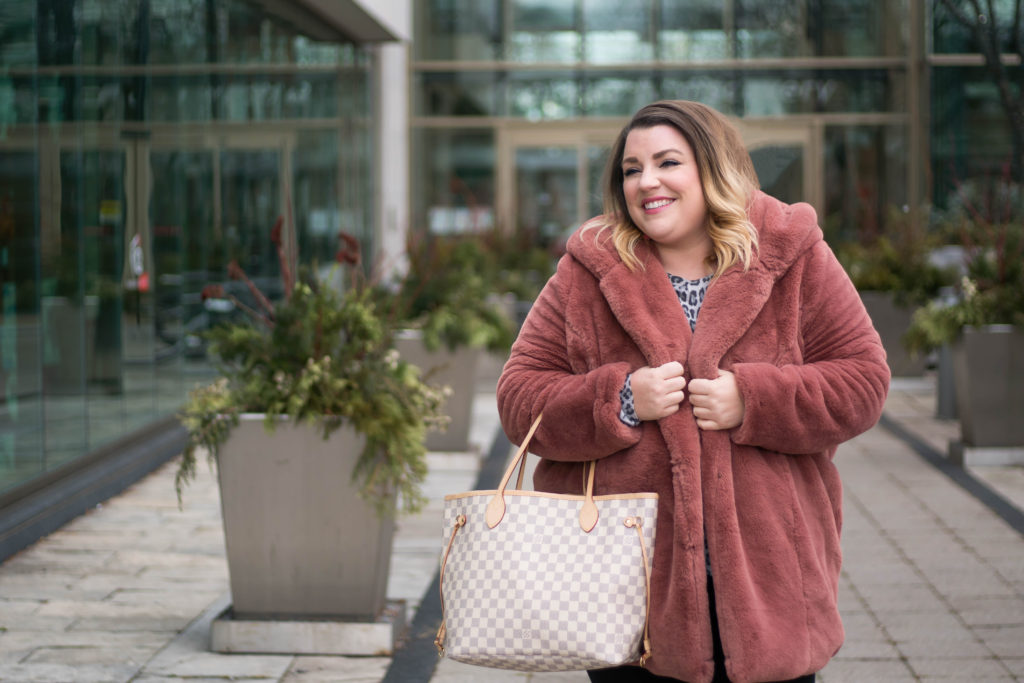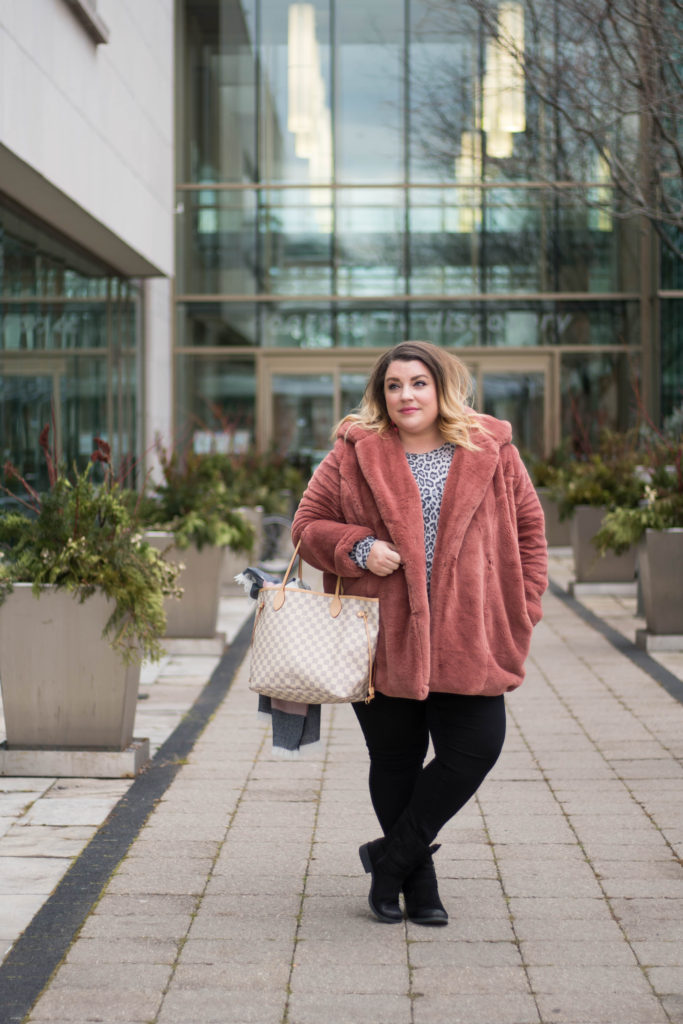 So I've decided to share with you not only my jacket but also 14 other pink faux fur jackets that are all UNDER $100! I am a firm believer that you don't have to break the bank in order to wear trendy items. Lifetime statement pieces (like that Louis V you will spot in the pictures) are worth investing more money into because you know it will last through the years of ever-changing trends.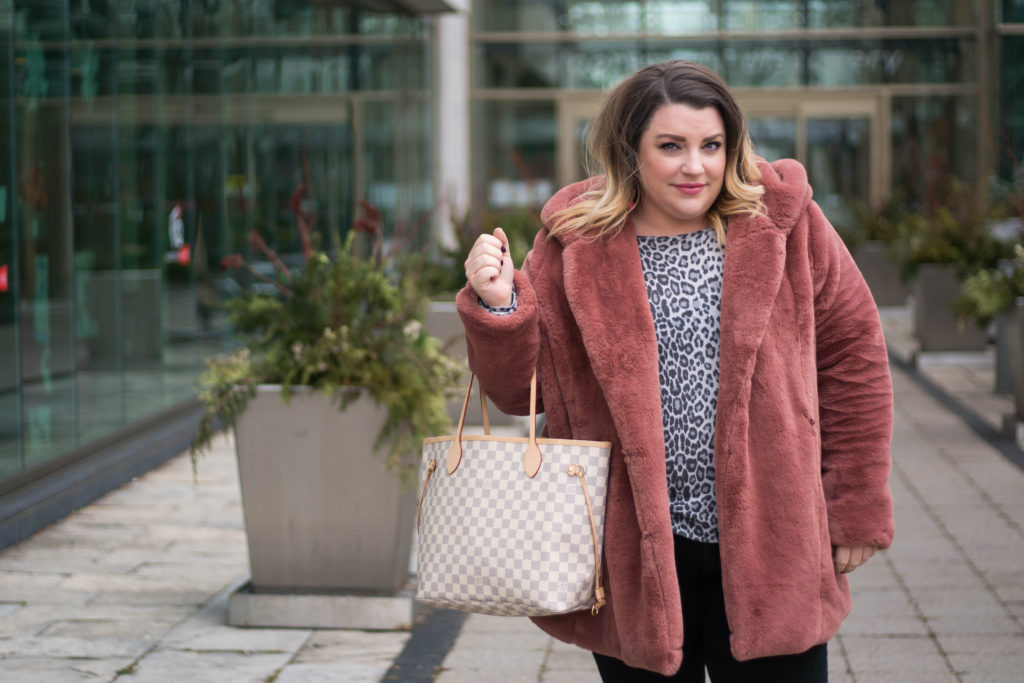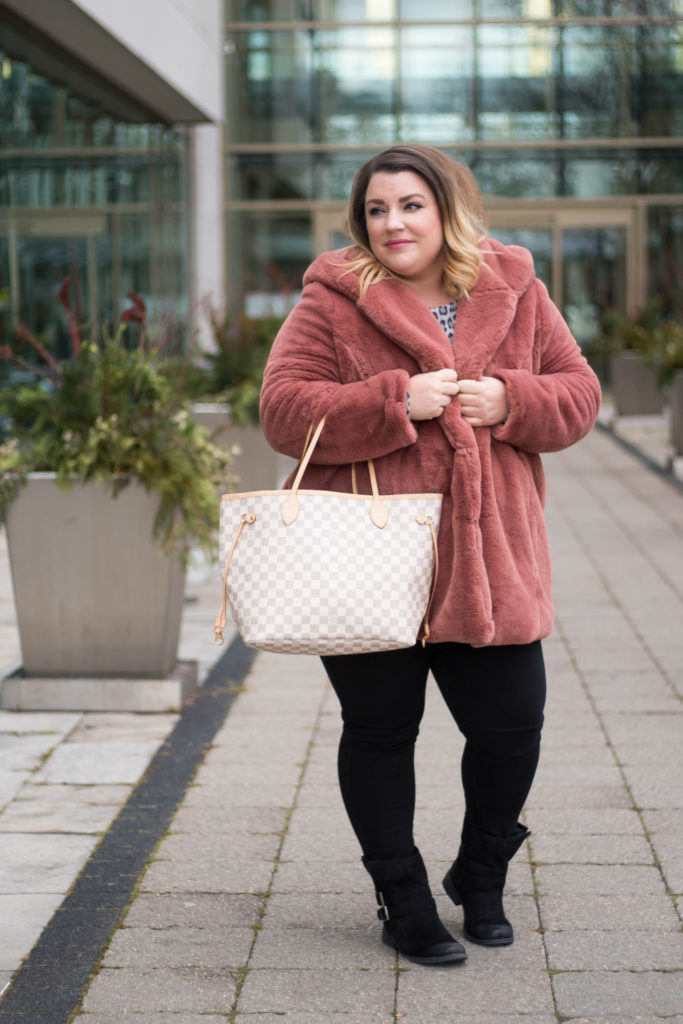 So this winter, why not have some FUN and make a bold statement with a faux fur pink jacket while saving your hard earned dollars for other fun things! There are so many options here from Target, SheIn, Choies and many more! Click below to shop!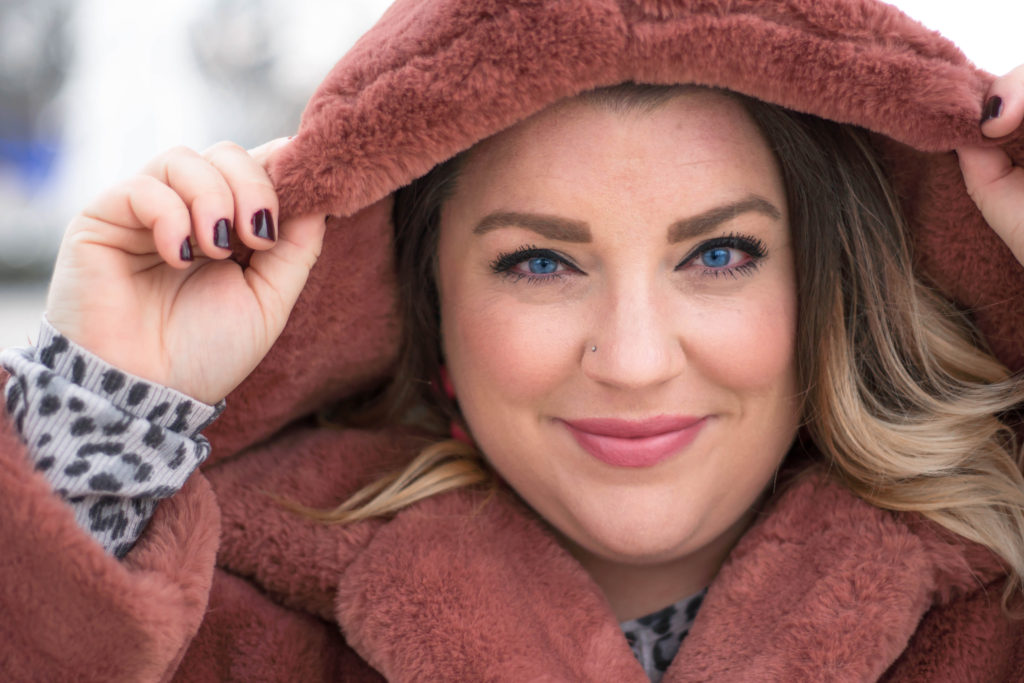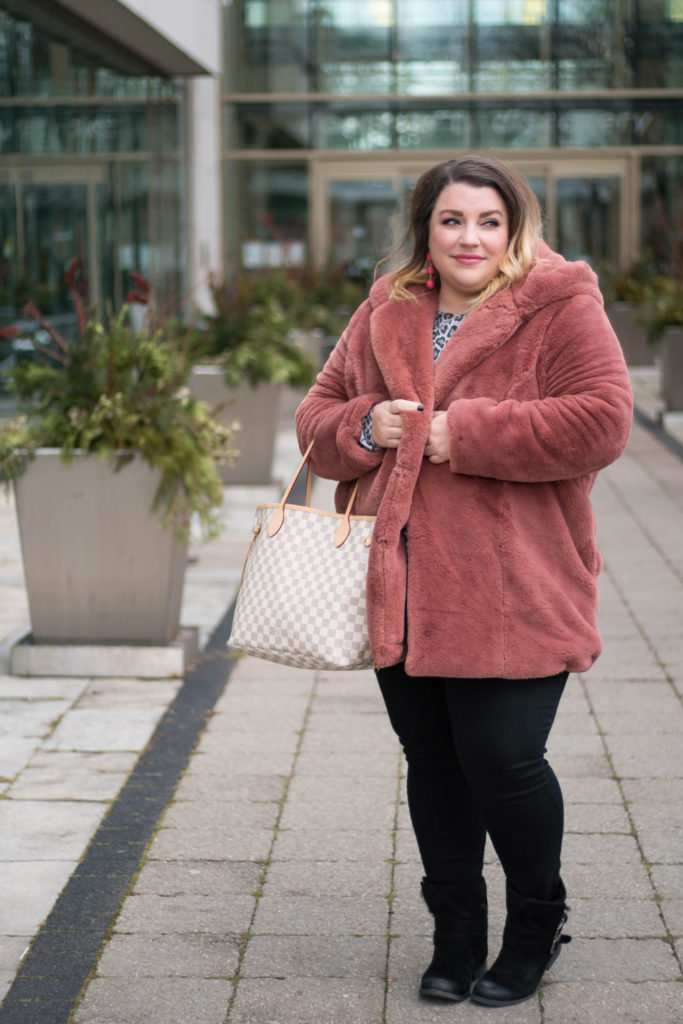 Happy Shopping!
Love & Blessings,