Our littlest one turned three years old last week and he is OBSESSED with dinosaurs. When I say obsessed, I literally mean O-B-S-E-S-S-E-D! I am not exaggerating when I say he has a collection of at least 50 dinosaurs, ranging in every size from a size of a grape tomato to half a human! He has them all piled at the end of his bed and has to sleep in a certain way around them so he doesn't get hurt by their sharp or hard edges! He even walks around roaring like a dinosaur. If you run into me and him at the grocery store, guaranteed if you say hi to him, he will roar back at you! It's not you, it's him…he really thinks he's a dinosaur somedays.
So it was the obvious choice to throw him a dinosaur themed birthday party for his third birthday. But being the third child, things often get pushed aside due to being busy…as much as I hate to admit that. I was even thinking of not doing it all together just because of all the hassle. But I can't NOT do a party for him when I've gone all out for the older two kids.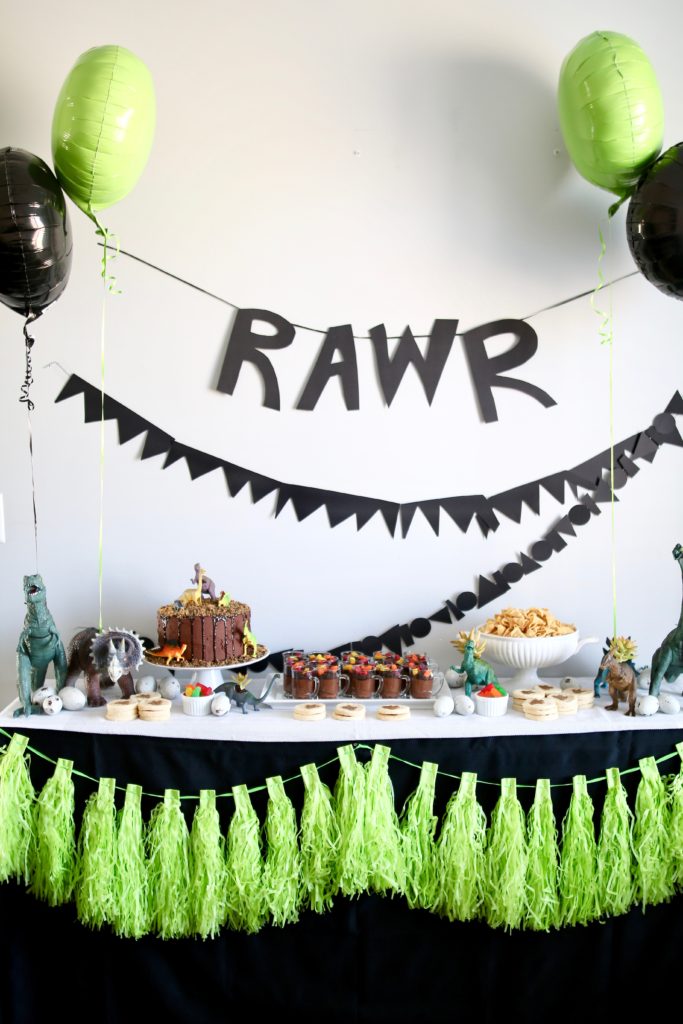 So the name of the game for this one was MINIMAL! I literally threw this party together in ONE DAY! Because of that, the prep couldn't be complicated. I limited it to three food items that I would make, one crafty decor piece and a couple DIY streamers. I know I could tackle that the night before.
When it comes to parties like this, I truly believe that you don't have to go ALL OUT to still have a memorable set-up. Having one tablescape where you can display the food and a few fun items is all you need to set that party apart!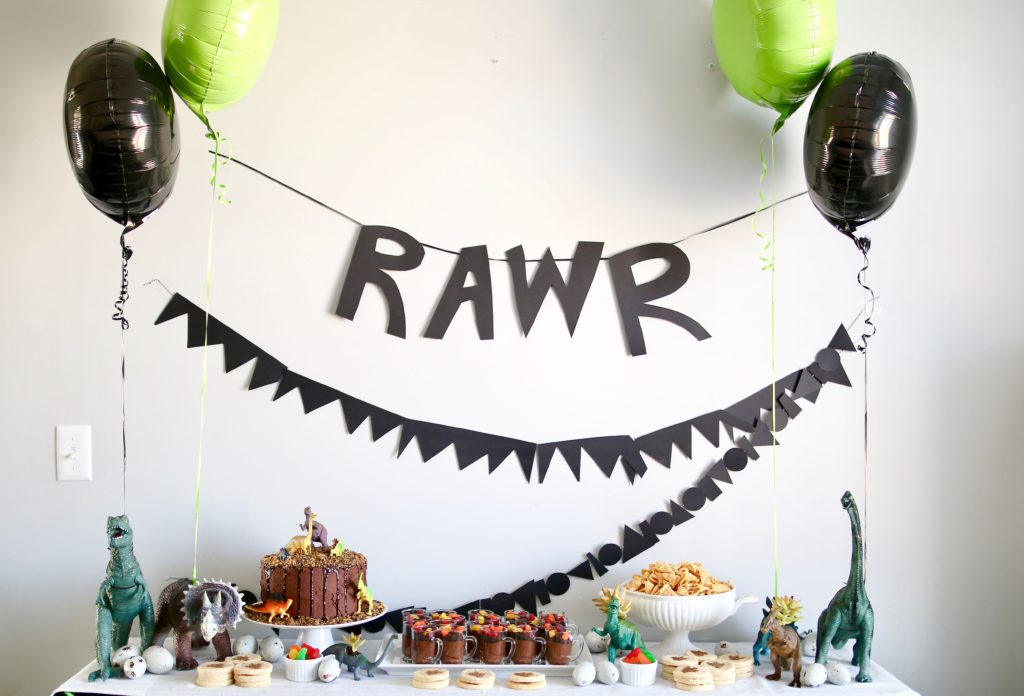 I knew we already had a lot of the decor at home with Jude's dino collection. I simply gathered them up and set them out on the table, as well as throughout the home. With the larger ones, I tied the balloons to them as anchors which worked perfectly to frame the backdrop.
Speaking of backdrop, this has to be the simplest and quickest one I've ever done. I drew out the letters to spell RAWR freehand (I was really going for the kid/care-free look) in big bubble letters, cut them out and then taped them to some string. For the triangular, jagged edge banner (does it make you think of a dinosaur bite? cause that's kind of the look I was going for), I just cut out some very rough triangles and taped the pieces all together. For the multi-shaped one, again, not wanting it to look the same or have a uniform feeling, I roughly cut circles, triangles and rectangles and taped them to the paper in no particular order. Super quick and easy and cost less than $2!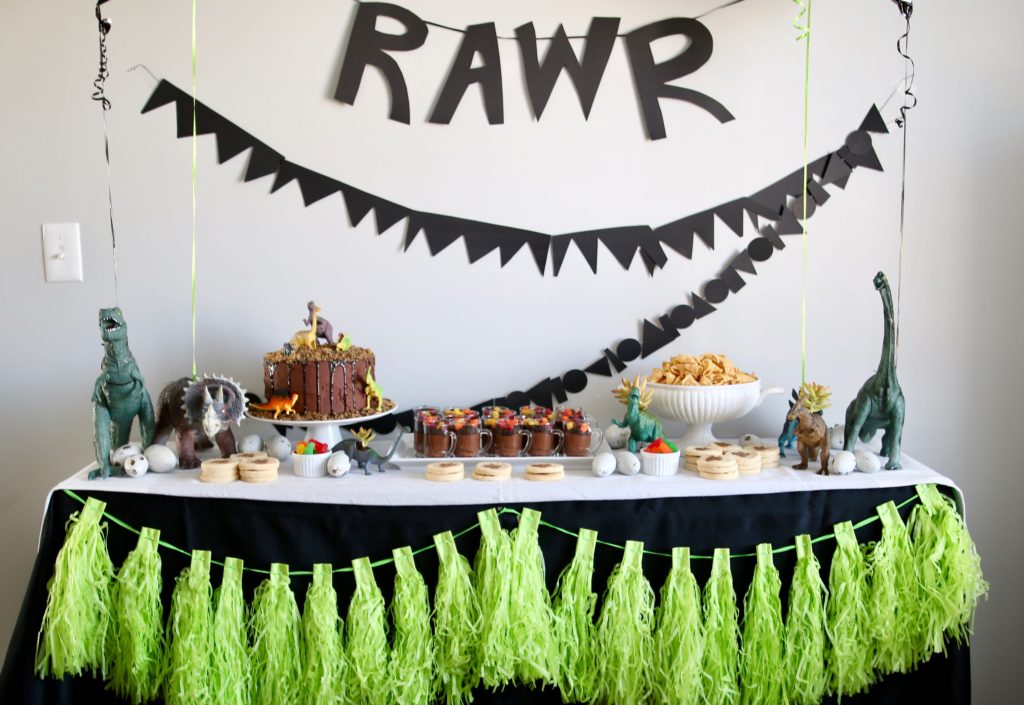 The only other decor DIY I did was hollowing out a few dinosaurs and planting in succulents. I had seen this idea floating around the internet for a few years now and thought it was so fun! With our love for succulents and many dino's to spare, we simply cut a part of the backs off, filled it with potting soil and planted the succulent in! I love how they turned out and hope they last for a long time!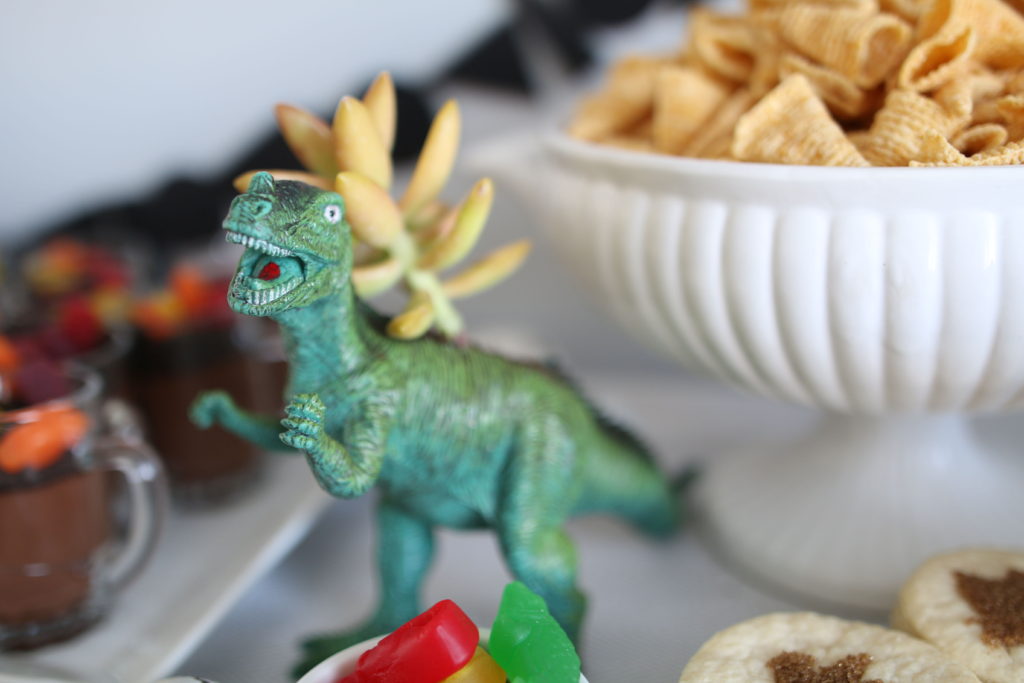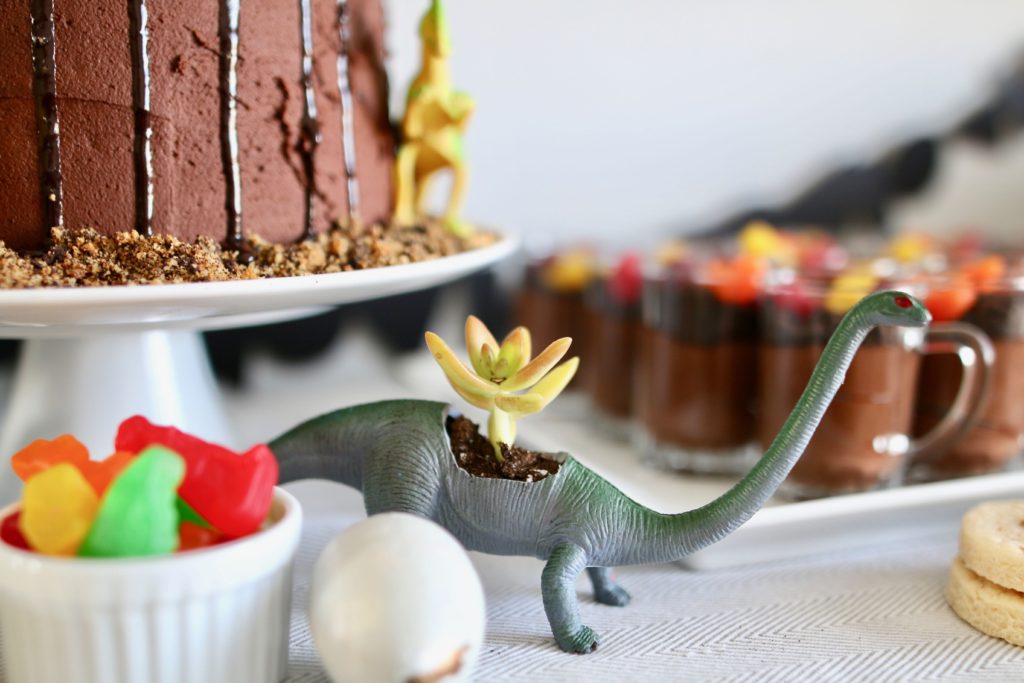 For food, we kept it simple. I made the cake myself which I was super happy with how it turned out! While the cake was from a boxed mix, I made the icing and ganache from scratch and it was OH SO GOOD!!! Crumbling up chips ahoy chocolate chip cookies and Oreo wafers, I made the "dirt" to go on and around the cake. Then, I washed a few of Jude's dinosaur's and placed them on and around the cake for the finishing touches! Probably my favorite cake that I've made to date!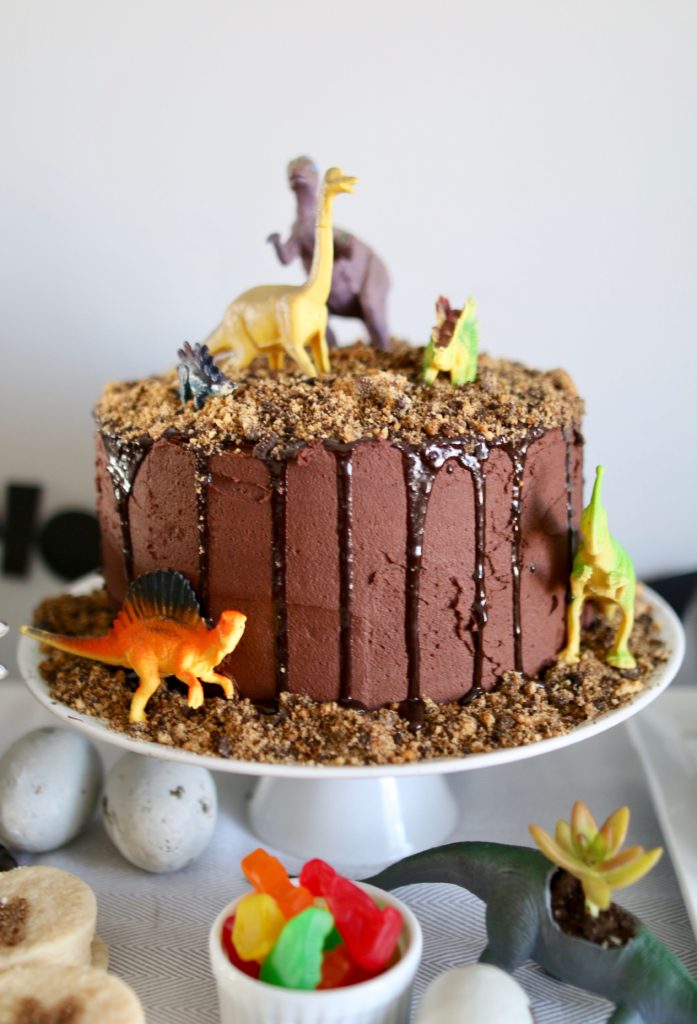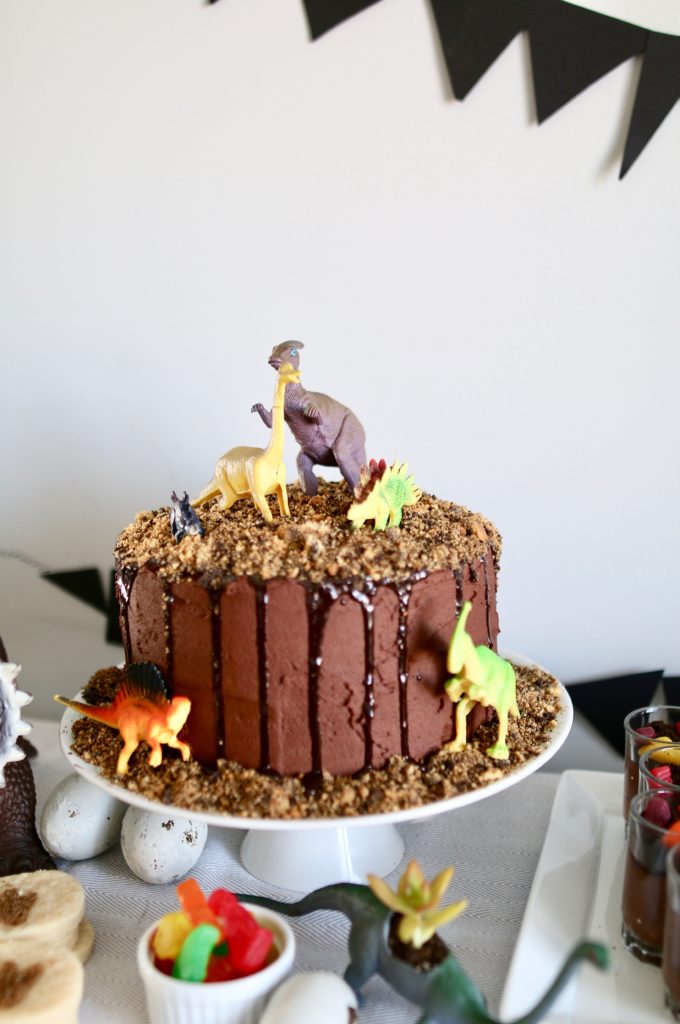 I also made dinosaur foot print sugar cookies. I will say, this is the first time I've made sugar cookies from scratch and I didn't love how they turned out. I followed a recipe online and they were very crumbly. However, I still think they are uber cute! I took a dinosaur from the collection, washed it's foot and then made a foot print in the cookie before I baked it. Then I added in some demerara (brown sugar) to enhance the look of the print and baked them!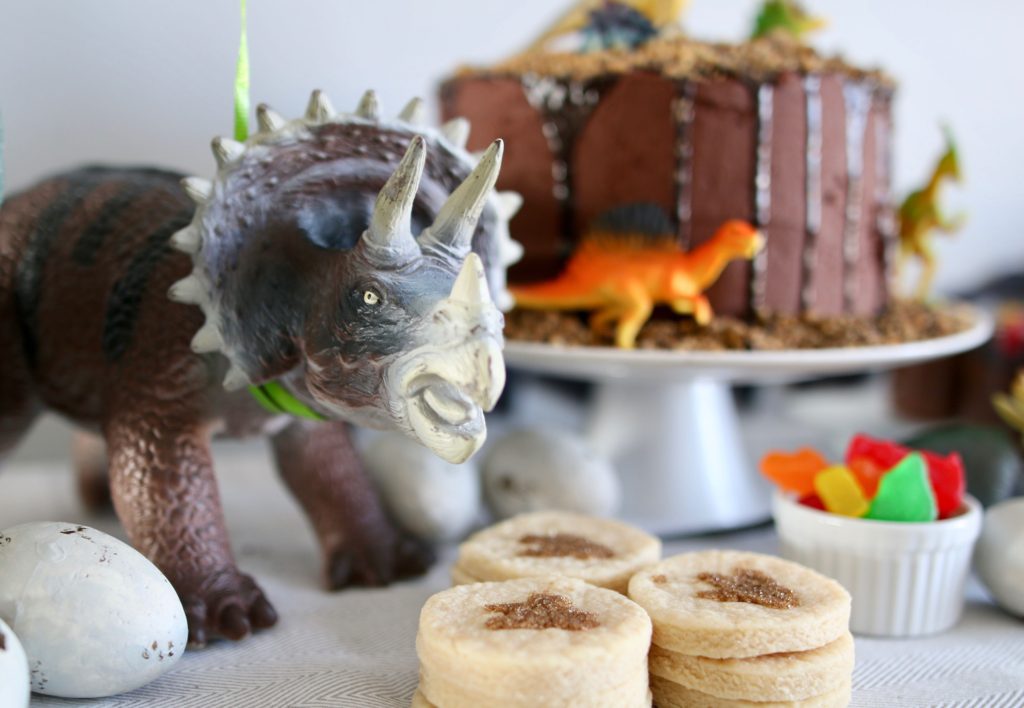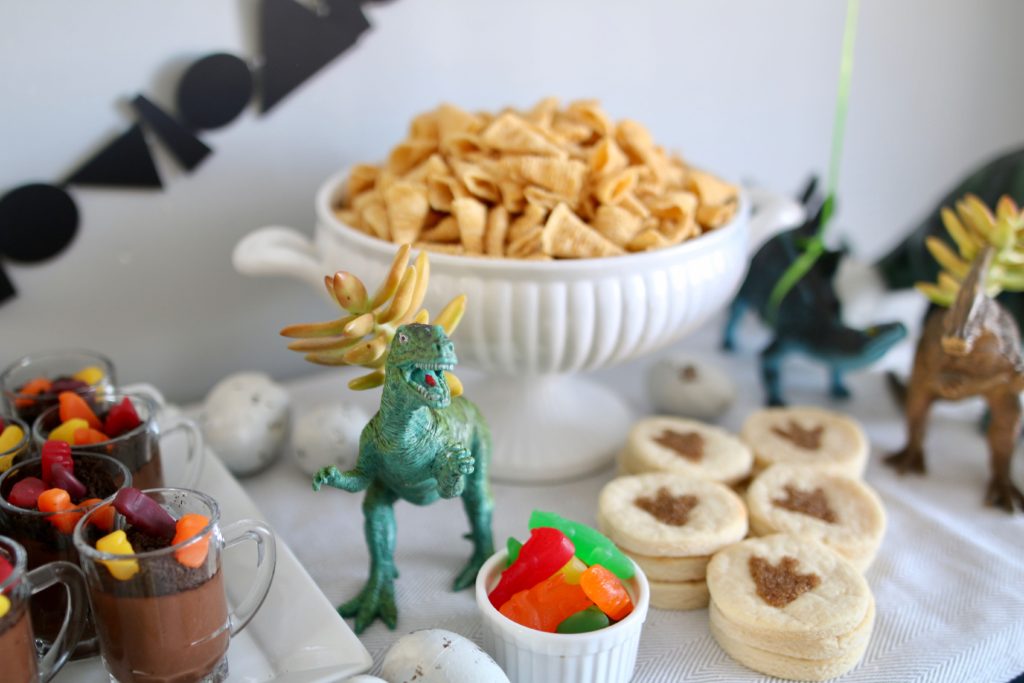 The third sweet treat that I made was called "Dino's and Dirt." This was simply chocolate pudding, crushed up Oreo wafer's and dinosaur gummies. Super cute, super easy and super inexpensive!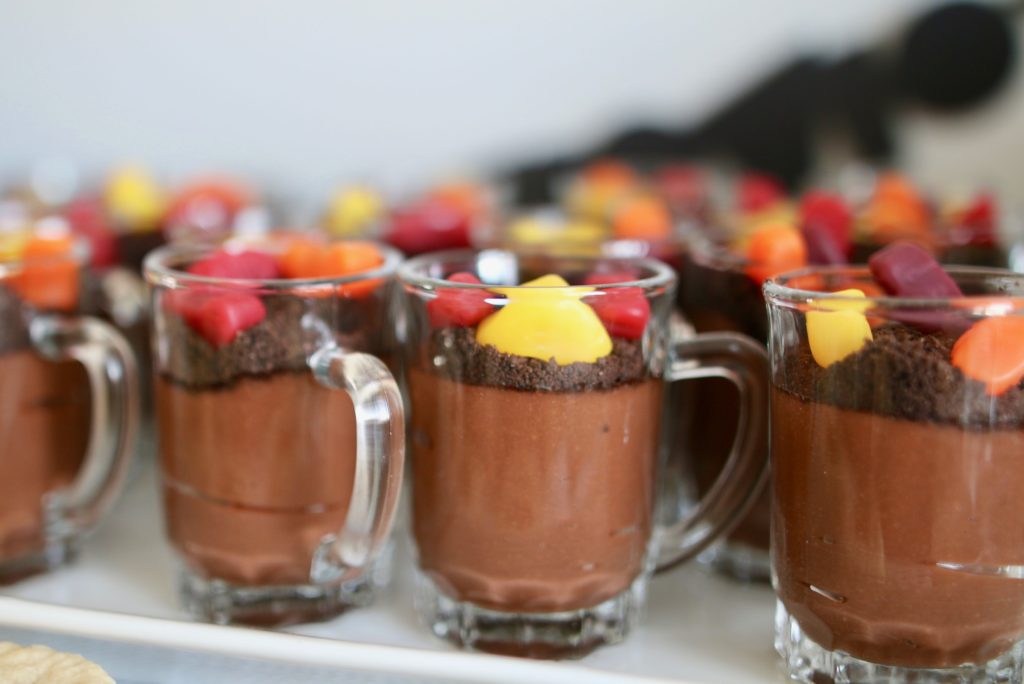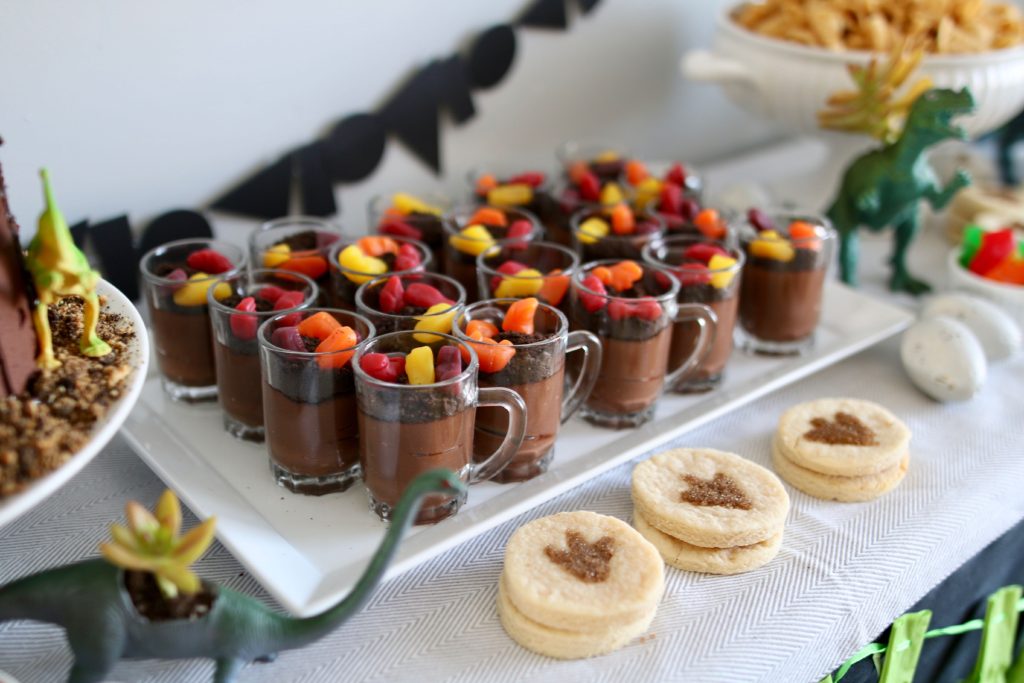 I added in some Buggle's…who knew those still existed…as Dino's toenails! HA! The kids loved this and were putting them on their fingers, pretending they were claws! So fun!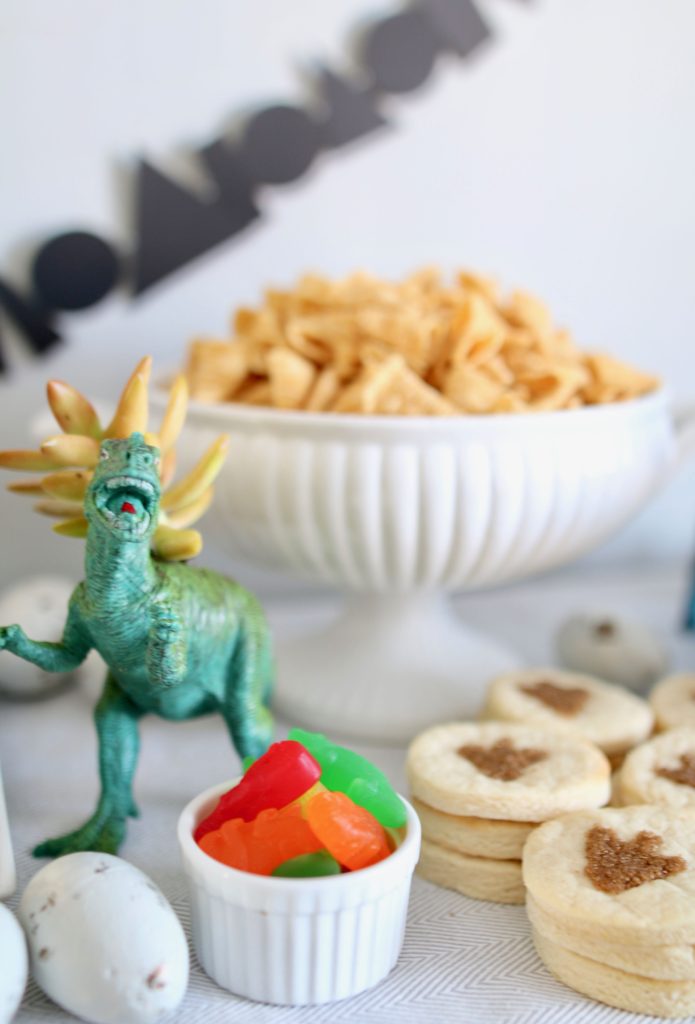 We topped it off with some dinosaur sour candies and that was it! Super minimal yet modern dinosaur birthday party! It truly doesn't have to be huge to be memorable nor does it have to be expensive to be nice! It just takes a little bit of planning, some creativity and lots of love to make it happen!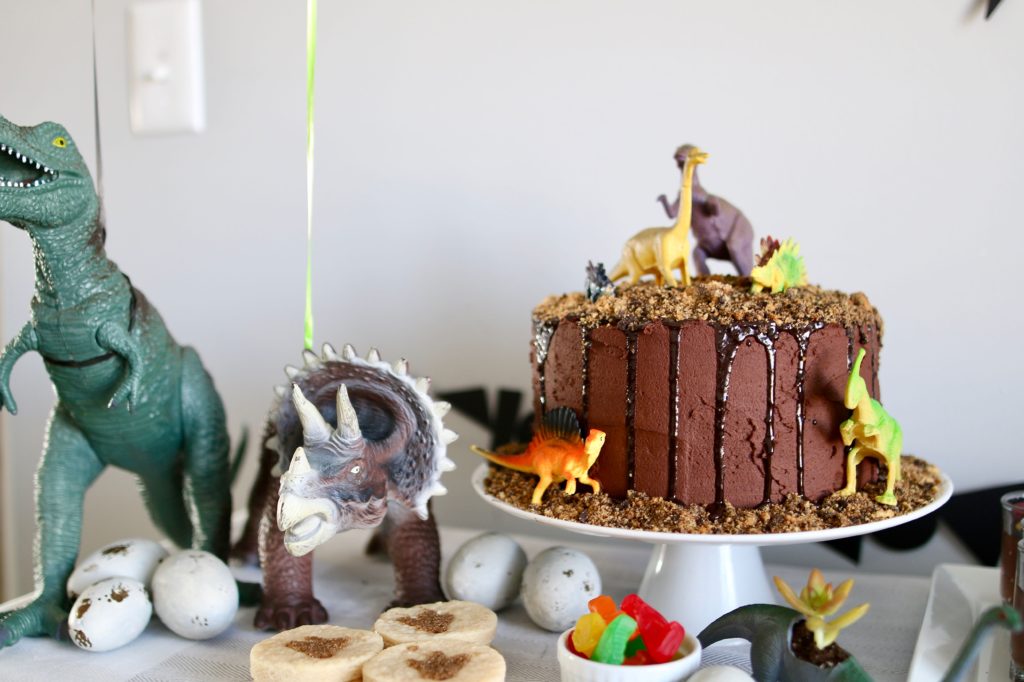 Love & Blessings,