Hey Jude,
Today is your second birthday and while the cliche saying is oh-so-true that I have NO idea where the last couple of years have gone, I wanted to stop and reflect on the time you've been in our lives and how you've changed it so much.
Although I had always dreamed of having three children from a very early age, once we had your older sister and brother, we came to a point where we thought we were done. Your brother was actually quite a handful the first 18 months of his life and to be frank, he almost ruined it completely for you. We couldn't bare the thought of having another tough kid and a few more years of sleepless nights.
So, without coming to an official decision on it, nor making anything permanent, we decided to take the step of selling a lot of our baby gear in the summer of 2013. Babies were the furthest thing from our minds at that point in time and we wanted to start decluttering our lives.
Unknown to us, I was actually three weeks pregnant with you at the time.
I can remember about a week after that yard sale, I started to have the telltale signs of being pregnant. I didn't want to believe it, because truthfully, it seemed like one of the worst times in our lives to be having more children. I was in a very dark place, having just walked through a job ending, financial insecurity and no family or support in sight. We knew at that point that a major transition was necessary for the health of our family, but we had no idea where-to nor when it would come. But we were actively searching and praying and hoping.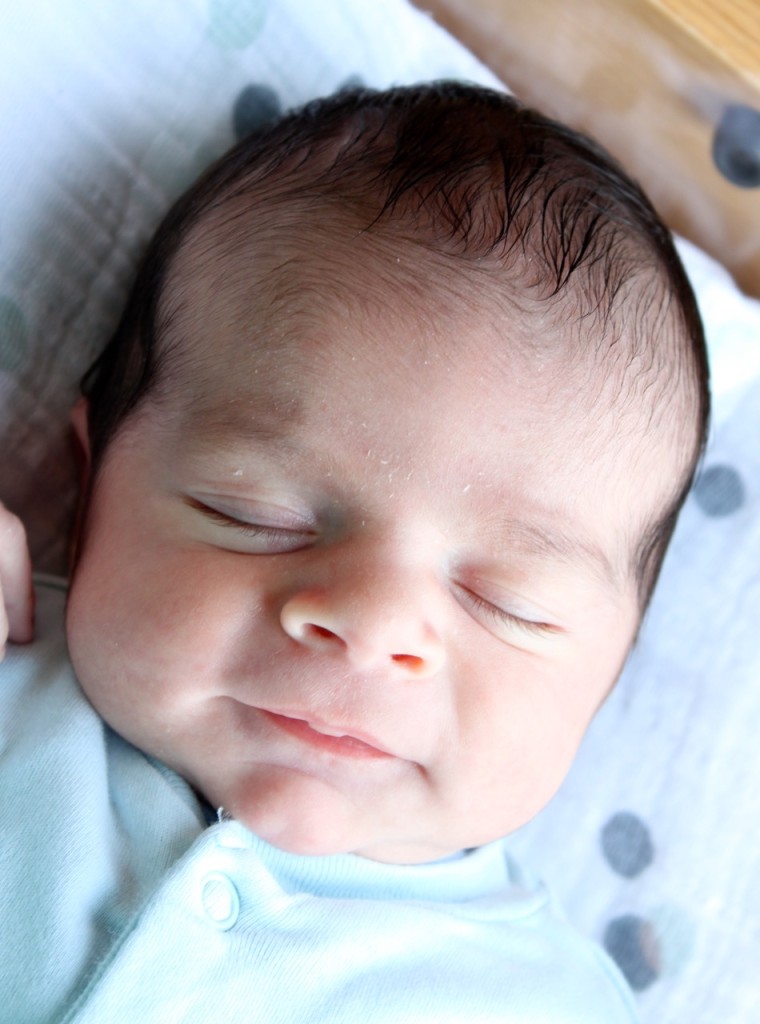 And then right there, smack in the middle of darkness, despair and uncertainty, you showed up. And all of a sudden, everything in my world started shifting…for the better.
Before you were even born, you helped me in so many ways that you will probably never understand. You were the physical reminder of God's faithfulness. Just when I thought that He had forgotten about me, there He was…knitting together a miracle inside of me. A dream fulfilled from so long ago, that I had almost forgotten about it.
While you were still in my belly, we finally made that big transition and moved. There was so much uncertainty and unknown and during that time, we found out that I was sick and there was potential risk to your unborn life. That last trimester was one of the scariest times of my life. Or so I thought…
You were born via emergency c-section, three weeks early, due to the earlier health complications that I had had, but unknown to us, you were entering this world with your own health battles.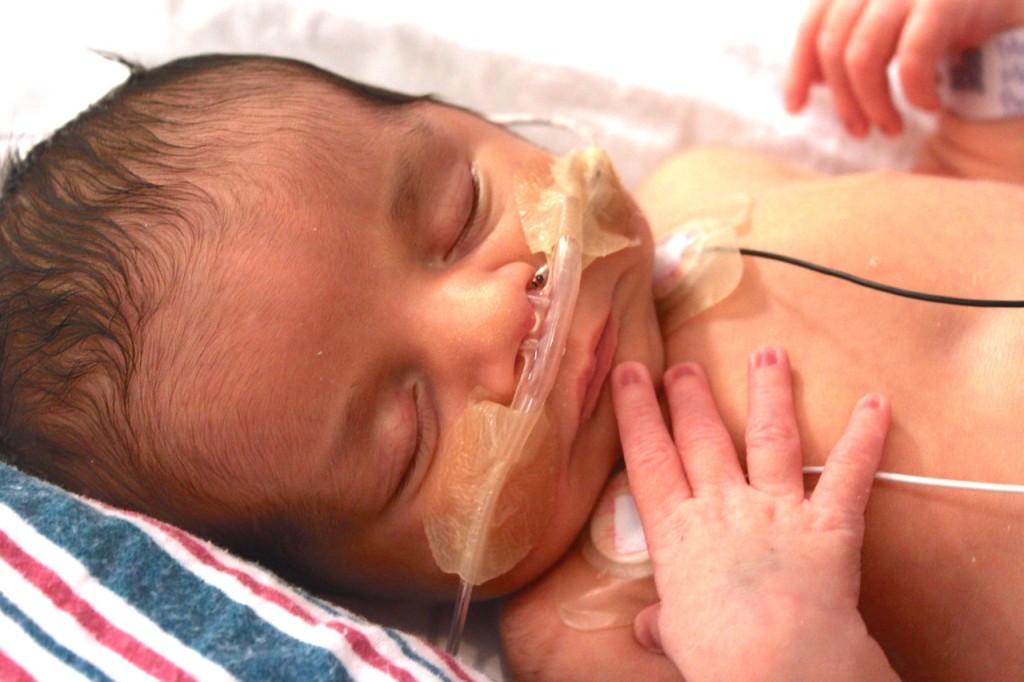 The two weeks following your birth were in fact the SCARIEST and HARDEST weeks I have ever walked through. There were moments that were almost too hard to bare as I watched you struggle to breath. I cried so many tears over your isolate and spent many sleepless hours praying that God wouldn't take my blessing from me.
With many prayers and wonderful doctors working on you, you made a full recovery. You would continue to struggle with some of those same health concerns the first year of your life, including two more hospital stays. But thankfully, this last year, you've been so healthy that we haven't even had to go see your special breathing doctor!
Jude, you are such a delight and totally complete this family. Everyone who meets you, falls in love with you. You have an infectious smile that lights up an entire room. You love, laugh and play HARD!
Even though you still don't talk super well, you are a class act comedian! You know exactly what you are doing when you are trying to be funny and often have your whole family in stitches. I have no doubt about it that you will be the class clown in your school years.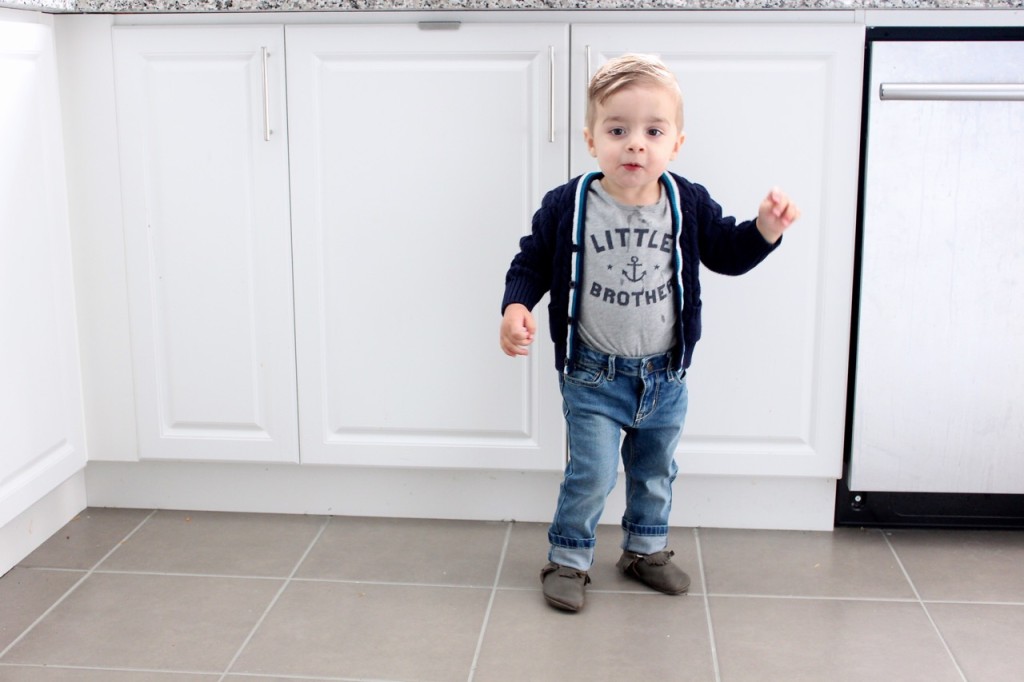 You have loads of energy, which most days exhausts your momma. You are quick and playful and ALWAYS eating! You have a ferocious appetite and your favorite food is definitely a granola bar!
You are strong willed and very observant. You hate being limited by your size or age and always expect to be able to do everything your older brother and sister can do.
I have no doubt about it…you WILL be a leader as you grow older. And the verse in 1 Timothy 4:12 often makes me think of you, even in your short time on this earth: "Don't let anyone look down on you because you are young, but set an example for the believers in speech, in conduct, in love, in faith and in purity."
So, my little Judey-Bear, I am so thankful that God wasn't finished with our family of four and decided to surprise us with your life. You remind me daily to count my blessings, to stop what I'm doing and live in the moment and to laugh. A lot.
I am so thankful that you were born and God entrusted you to this family. There is never a dull moment with you and your siblings around and I wouldn't have it ANY other way.
I love you, Boo. Happy Birthday!