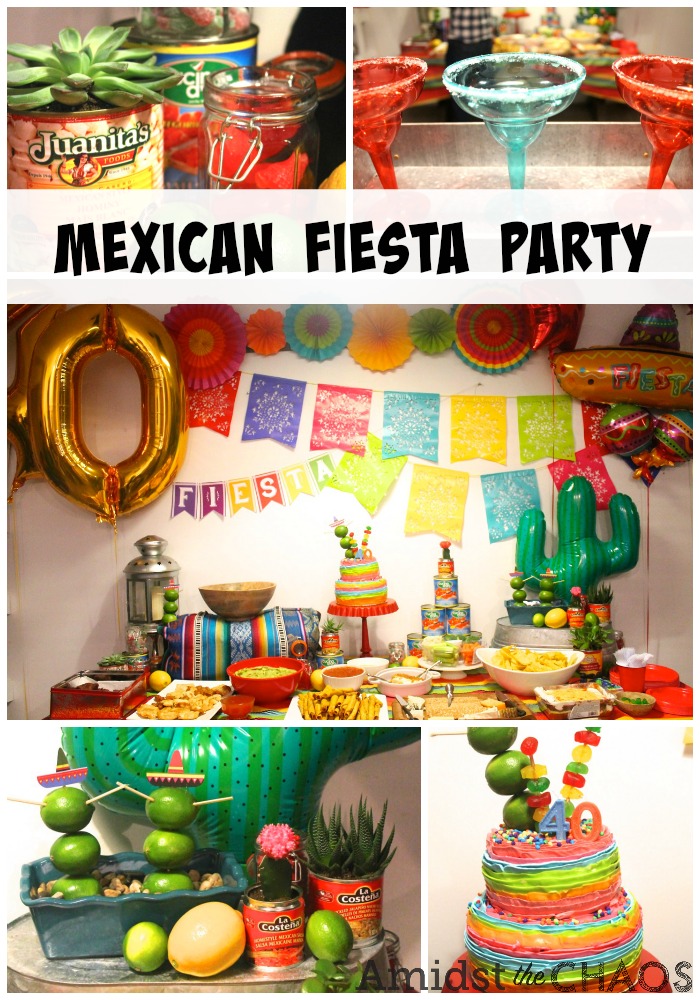 When one of my dear friends came to me and asked if I would help plan a surprise Mexican Fiesta Party for her fiance's upcoming 40th birthday, I was game! I absolutely LOVE everything about putting together parties but to add that it was a surprise made everything that much more fun! Add in that her fiance is a details-kind-of-guy, I was excited to work together to pull this off!
With A LOT of lying (it's ok when it's for a surprise, right?!) including quite the elaborate story to get her fiance to our home, we managed to pull it off! With over 30 of his closest friends, family and children waiting in the front corner of my home, I think it's safe to say he was VERY surprised!
So let's get to the details of this Mexican Fiesta Party, shall we?!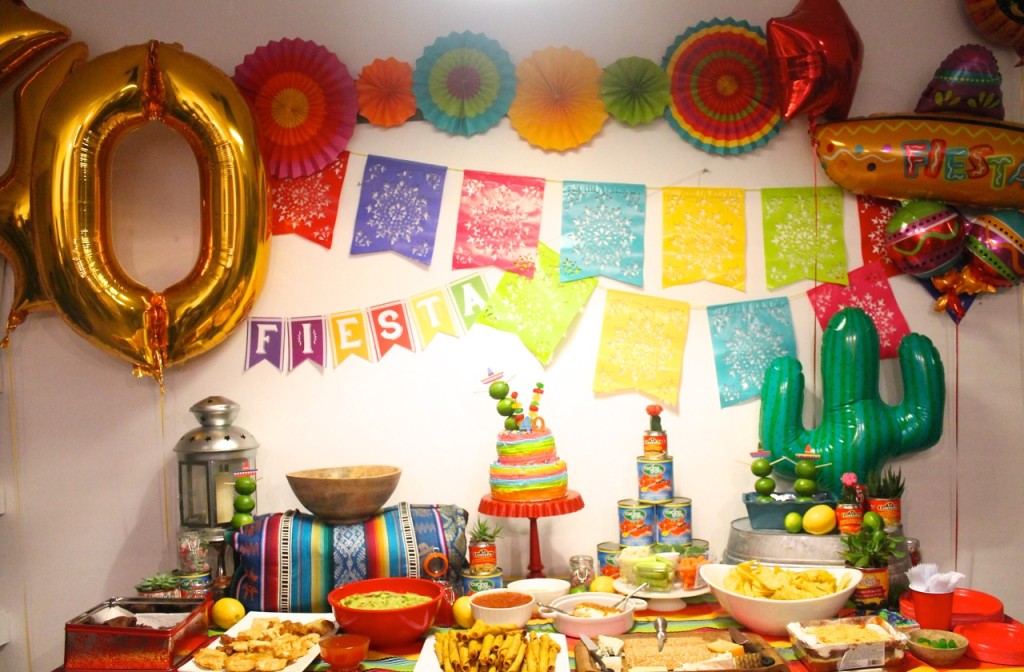 Not having a huge budget, we had to really think through each element of the decor: what we needed to buy, what we could borrow and what we could DIY.
The jumping off point was simply Mexican themed and colorful. I borrowed an authentic sombrero and bag and that set the tone for the colors that we would use.
Party City ended up having a really awesome Mexican party section where we found a lot of the decor, at a really affordable price. One of my favorite items from there was the inflatable cactus! I mean, come on! It was PERFECT!
For the food, we asked everyone to bring a dish, to help keep costs down. We made our own guacamole, salsa and queso dip! My friend had another friend make the birthday cake which matched the colors nicely! We also added in some candy throughout, which I think my kids enjoyed the most!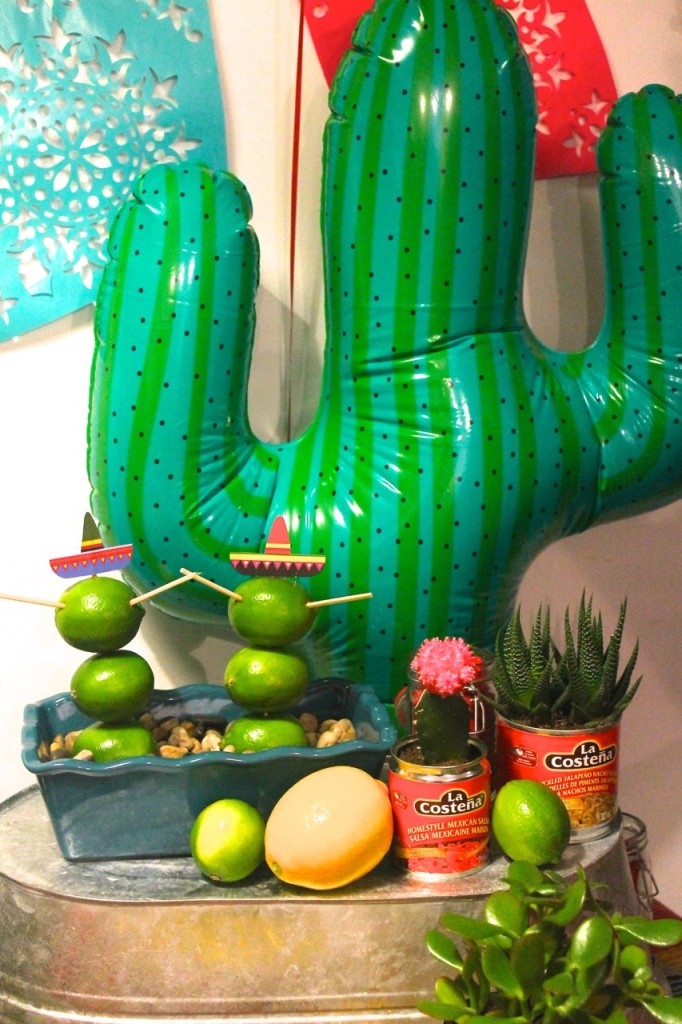 Speaking of cacti, my absolute favorite detail of the entire party were the canned succulents. I had bought a bunch of Mexican canned goods, emptied them and then replanted various succulents into the cans! I absolutely loved this DIY'd touch! A really easy DIY that adds SO much detail to your party!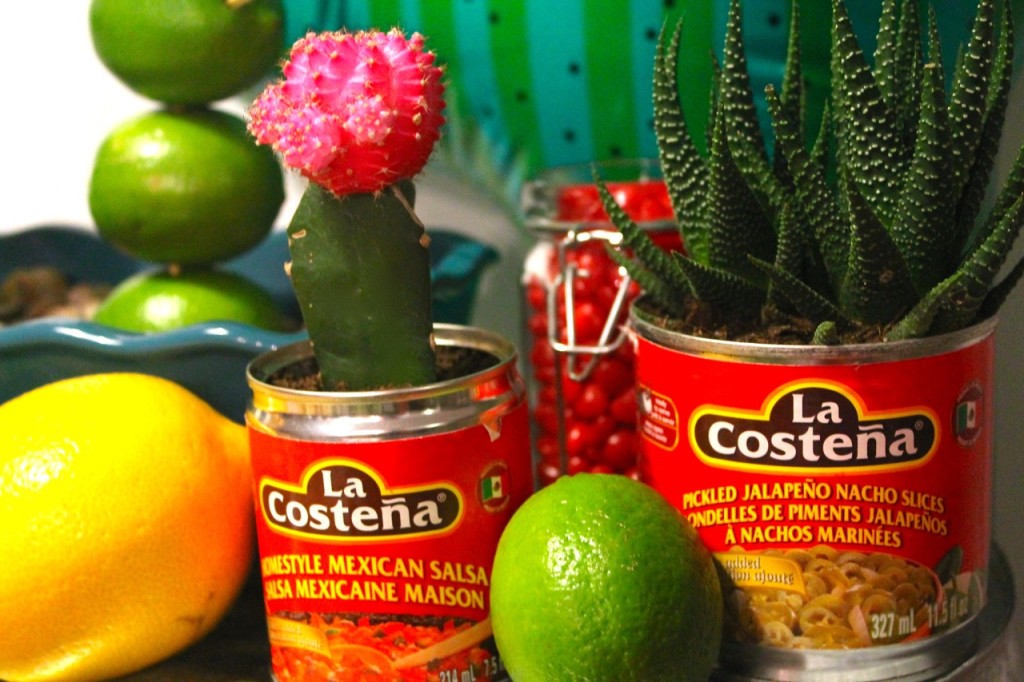 There were two FREE prints that we found online: the Fiesta Banner and the Lime Guys sombrero's (my girlfriends absolute favorite part of the party). It's incredible what you can find for FREE if you just do a little digging around. You can download both of those printables and have them printed at your local copy place (I use Staples) for less than $3!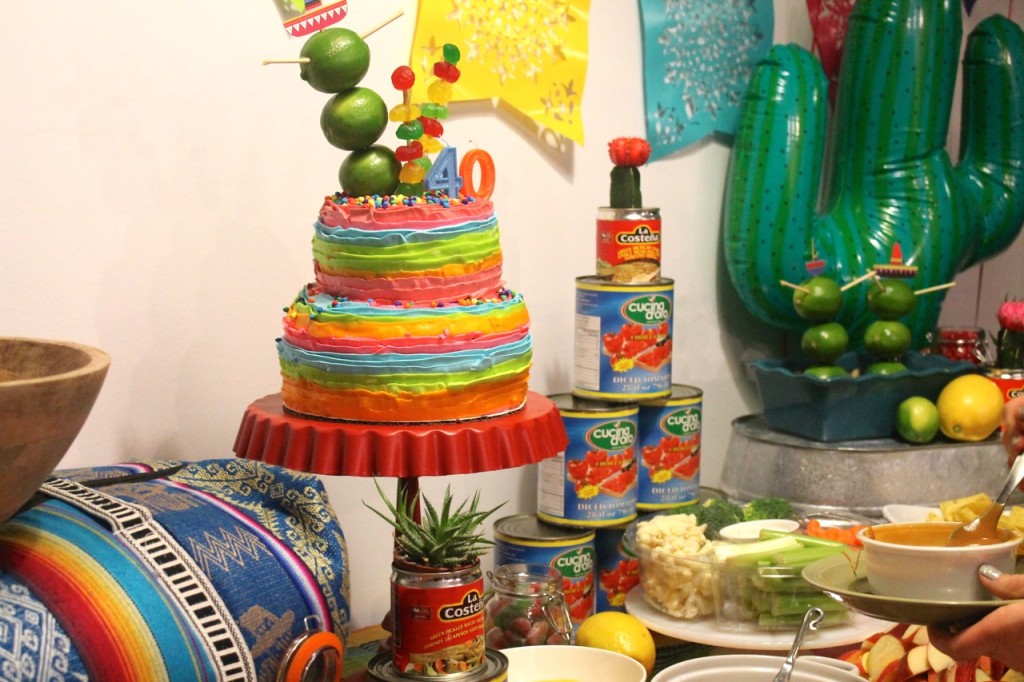 We set-up a photo booth for guests to have a little bit of fun! While we bought a few props from Party City, we also made some fun signs and moustaches too! Check out my friend alongside her fiance (the birthday boy!) and then my husband and I! We all had a blast in there! (My favorite prop were those chili pepper sunglasses! So fun!)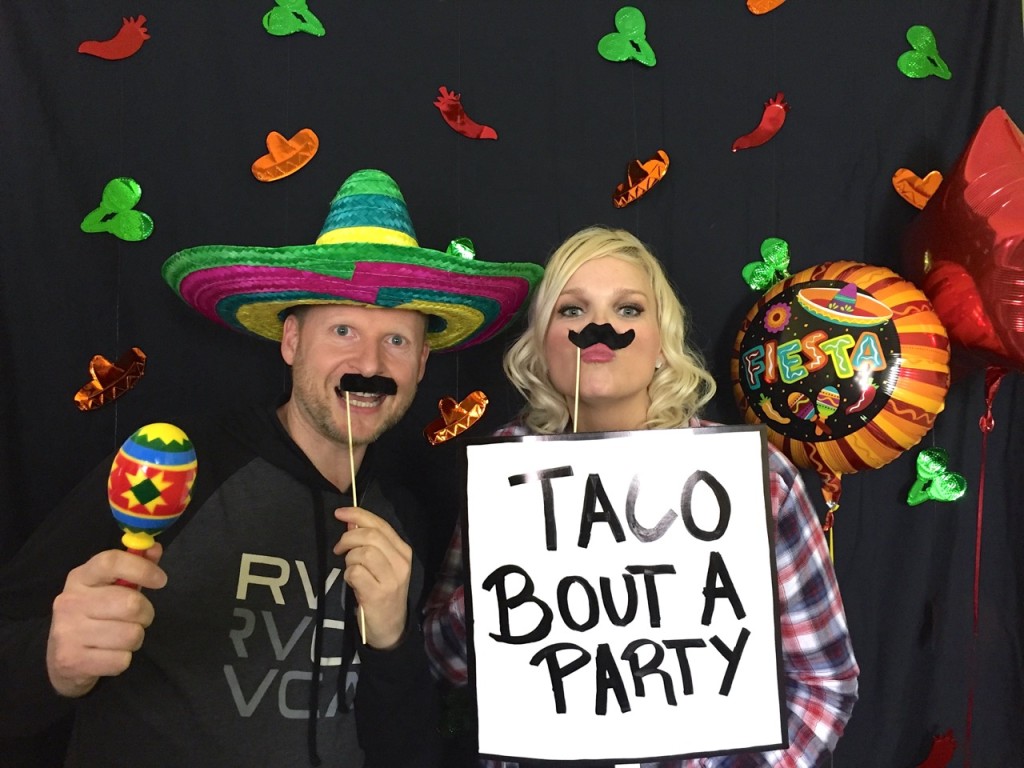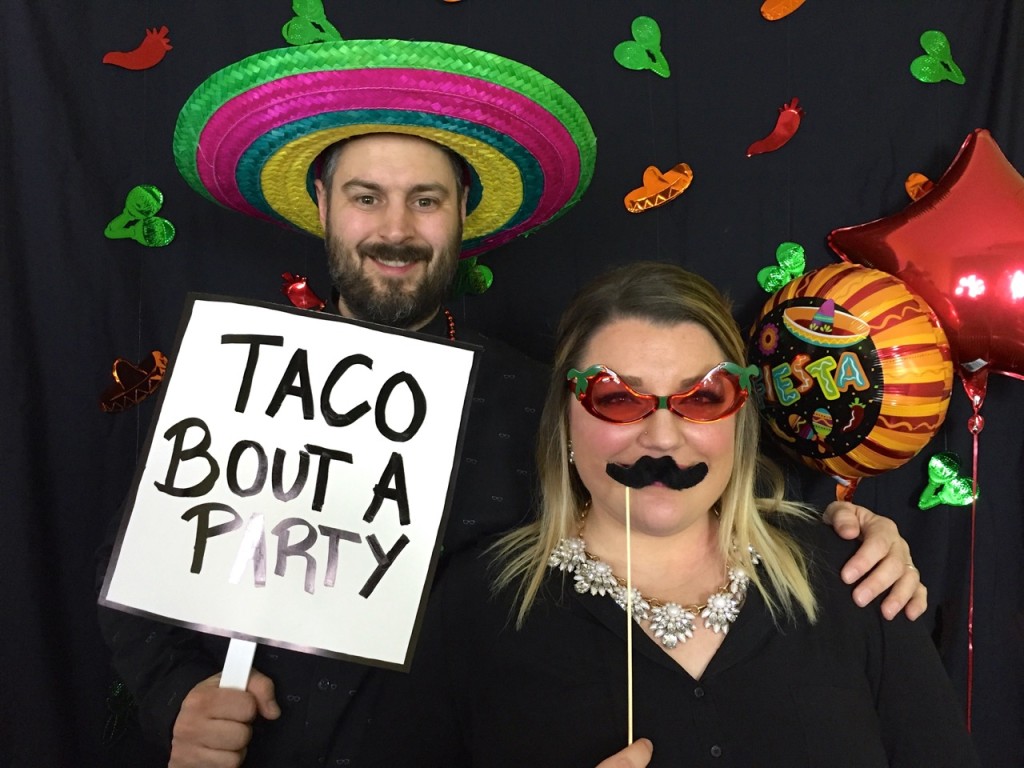 Overall, this Mexican Fiesta party was SO much fun! Without having to spend a ton of money, we were able to achieve an authentic Mexican Fiesta party! The only thing missing was a Mariachi Band!