Gathering with friends, while enjoying in good food is one of my absolute favorite thing to do in the world! Whether fancy or not, having friends gather in our home, around our dinner table, fills my heart and soothes my soul! We live in such a busy world where it feels like we are always rushing to the next thing, taking those moments to pause with those who are closest to you is so important.
While I'm totally down with paper plates and pizza, it's also nice to put a little extra effort into your set-up and make your dinner guests feel extra special.
Today, we are launching the first part of our Year of Feasting series, where we link with other Canadian bloggers to celebrate having people in your home with dinner parties and some nice decor!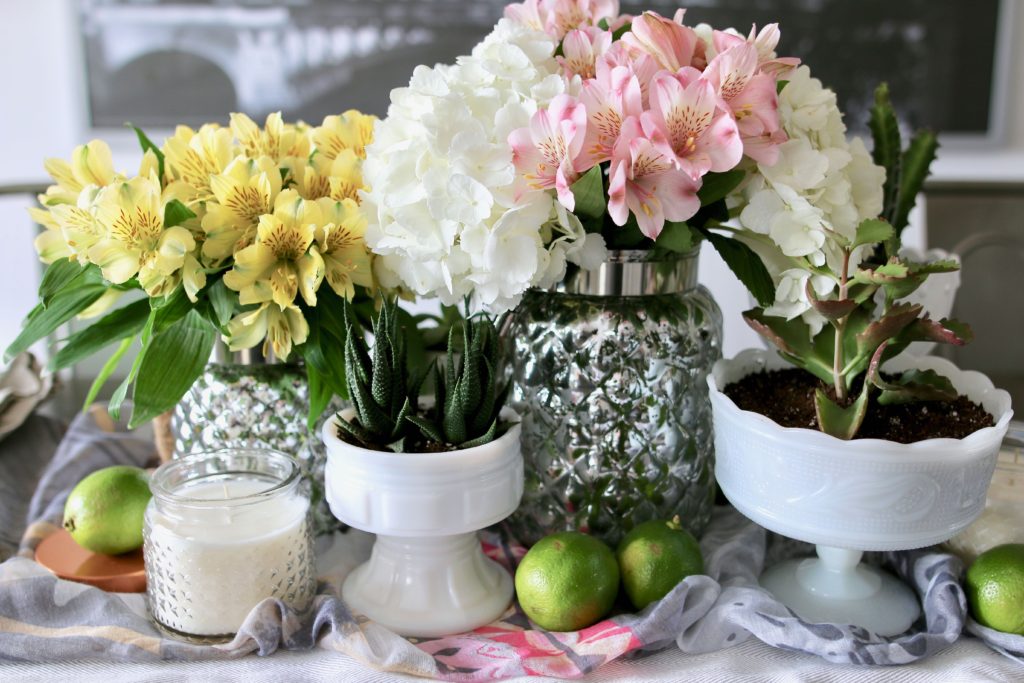 And to kick this series off, we've partnered with Giant Tiger to show you how to make a simple yet classic tablescape using just a few decor pieces.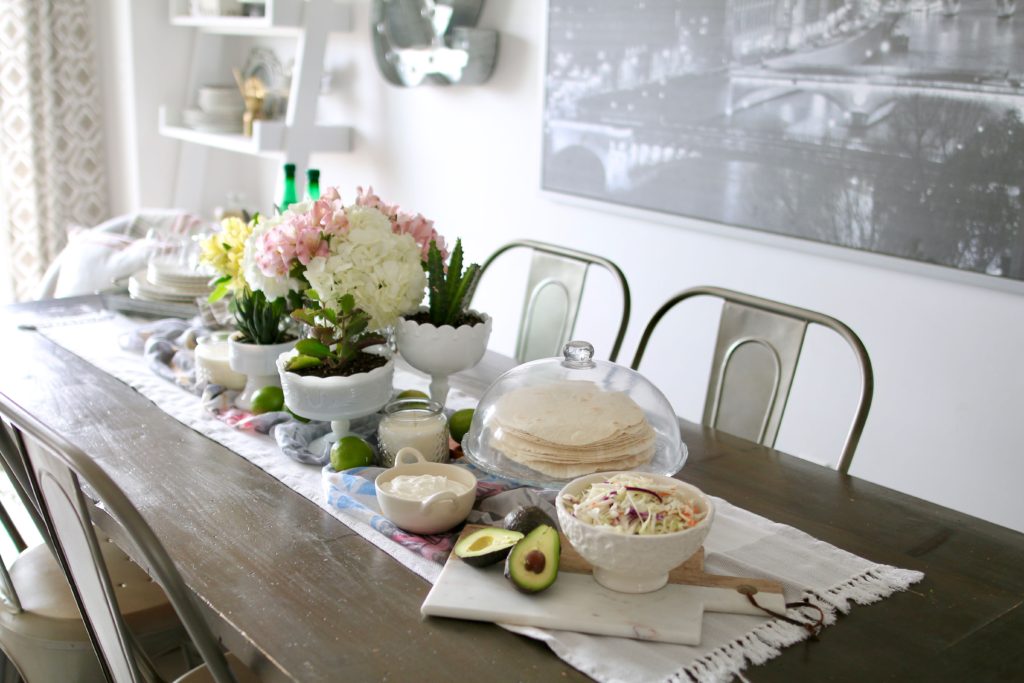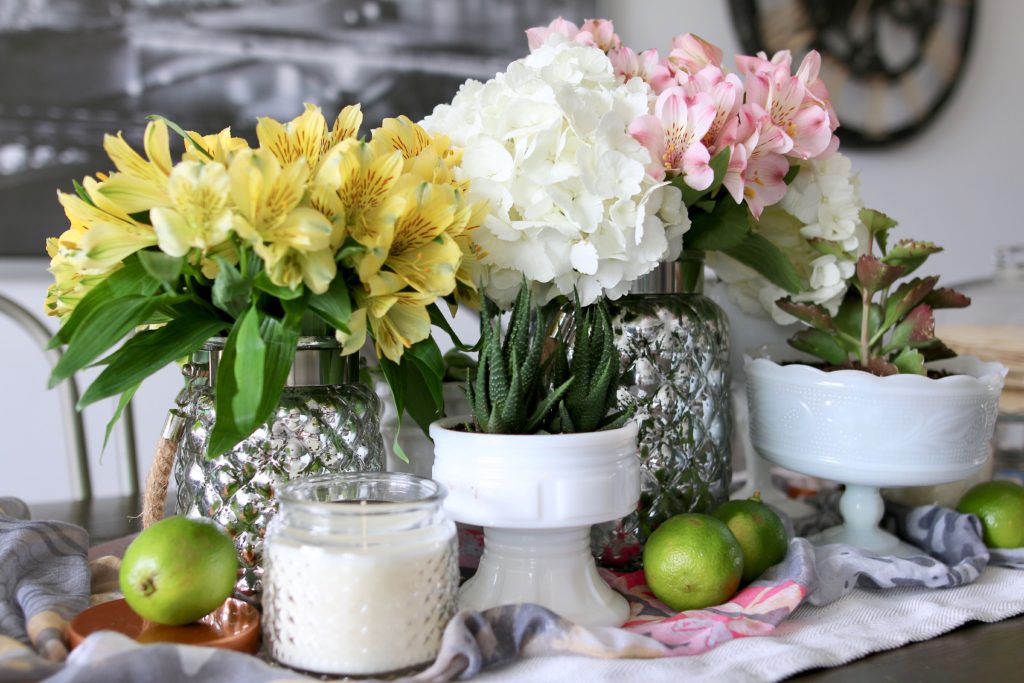 For starters, if you don't have a table runner, grab a scarf to put on the table. This helps gather all the decor pieces into a grouping and makes for the perfect base to your tablescape.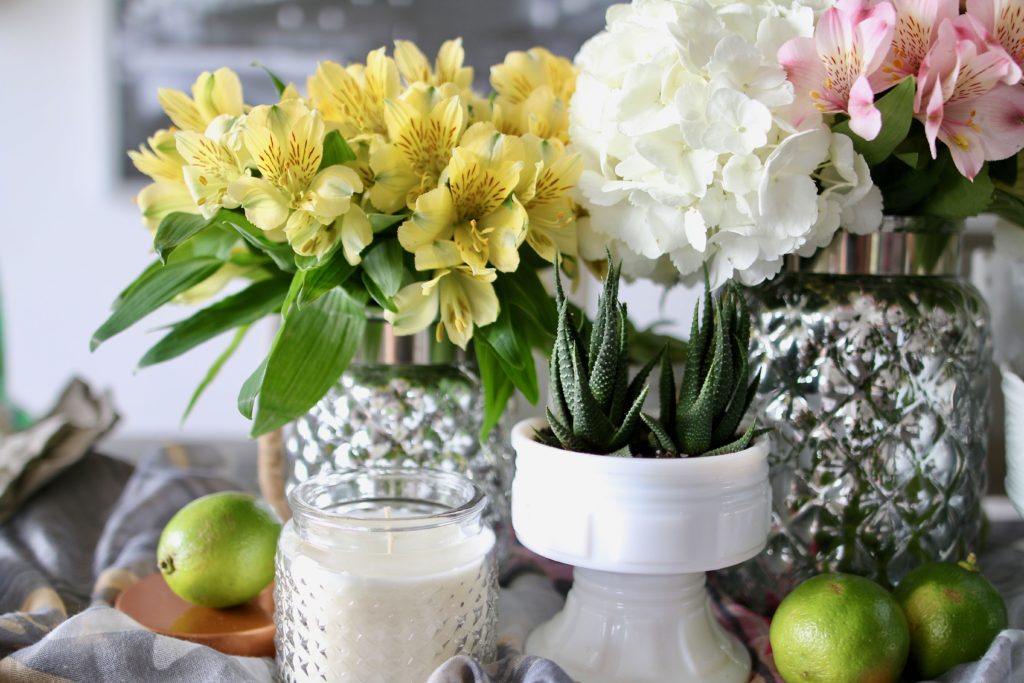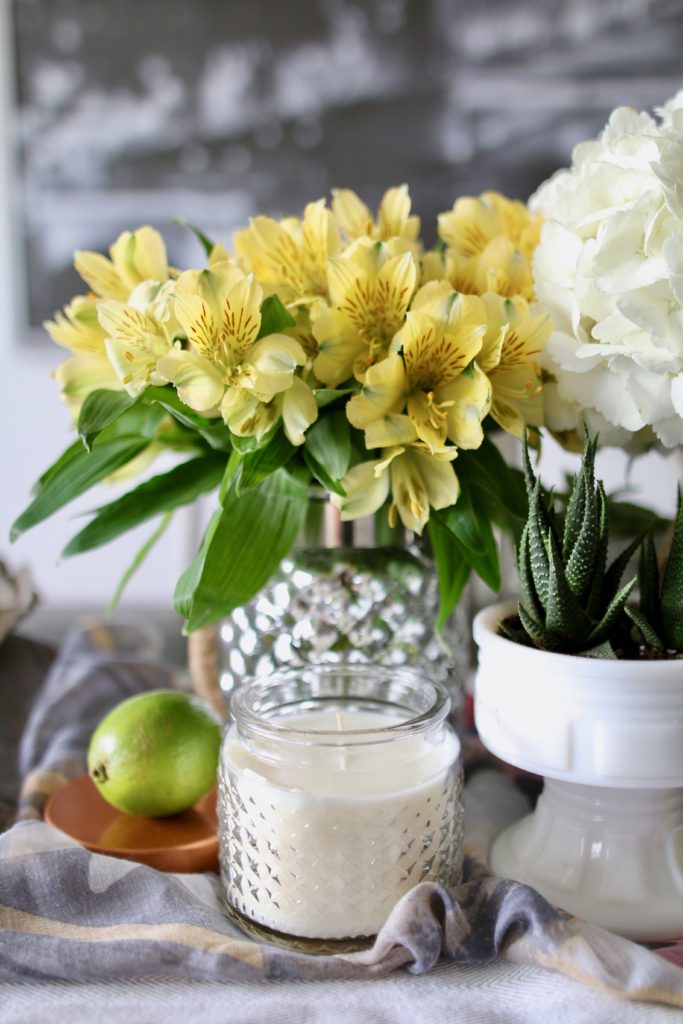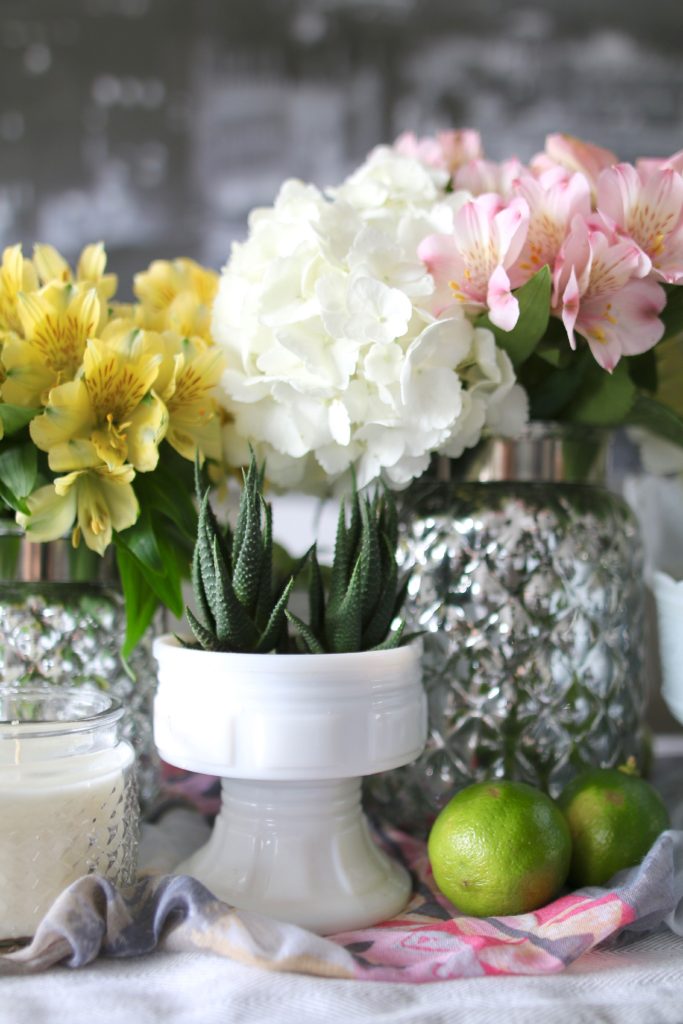 Next we added in two hurricane mercury glass vases, that we filled with fresh flowers. Add in some other small plants that you may have around the house to fill in the space. We also used a few candles and added some limes for the finishing touches.
And that's it! Using just a few items and some fresh flowers you can create a beautiful tablescape that will wow your guests while keeping your budget in tact!
For the dinner, we served our go-to: taco's! We will share the recipe for these shortly, cause trust me, you WILL want to know how to make these! Taco's are such a delicious yet easy meal to serve your guests.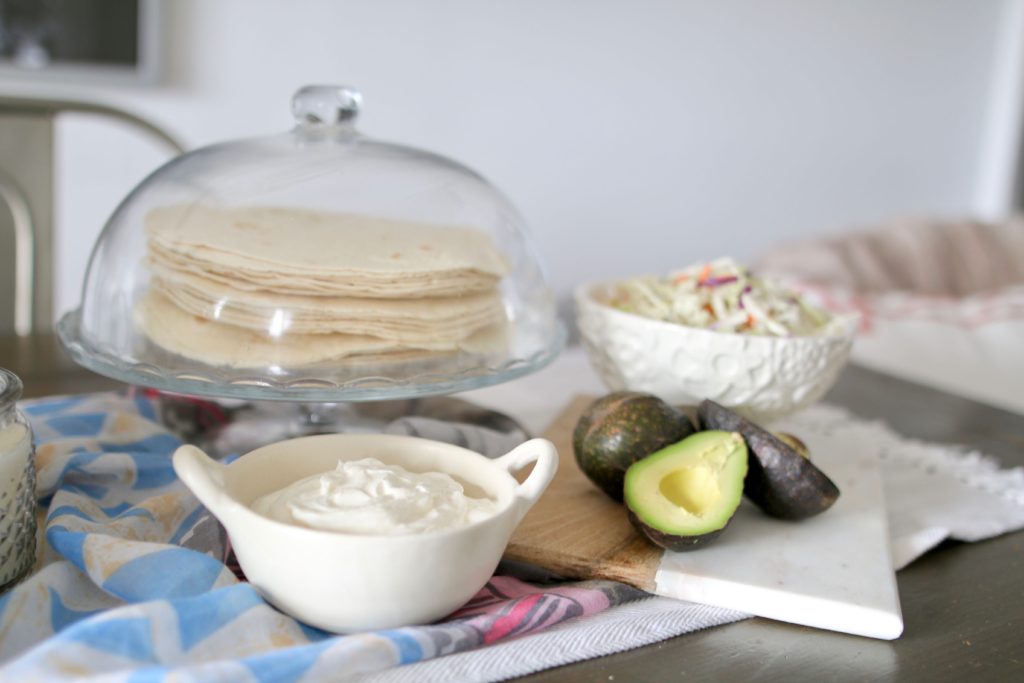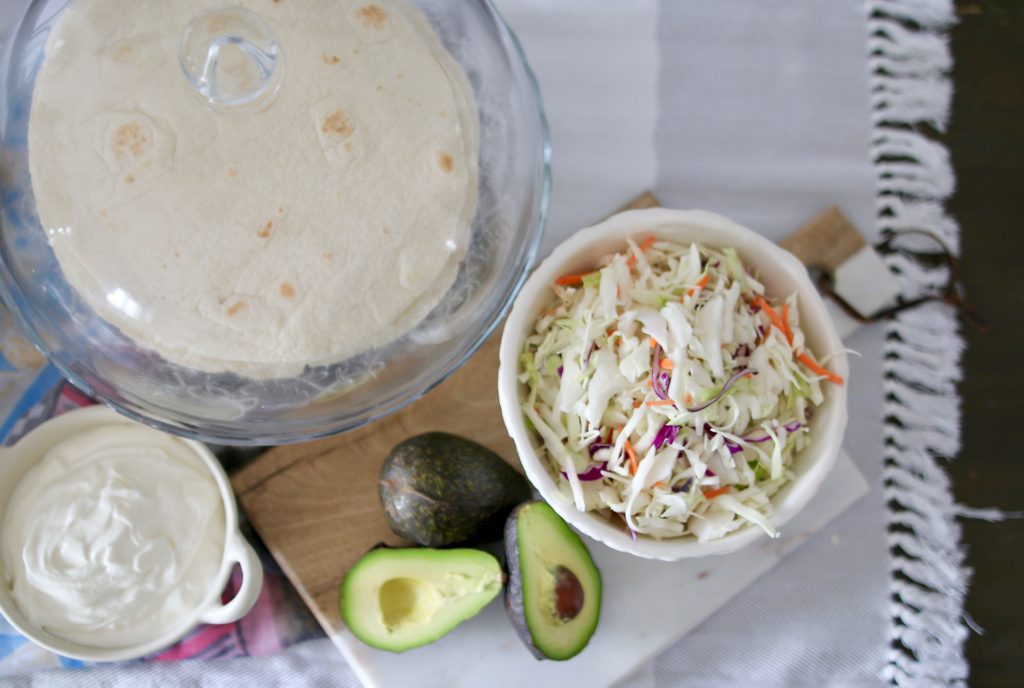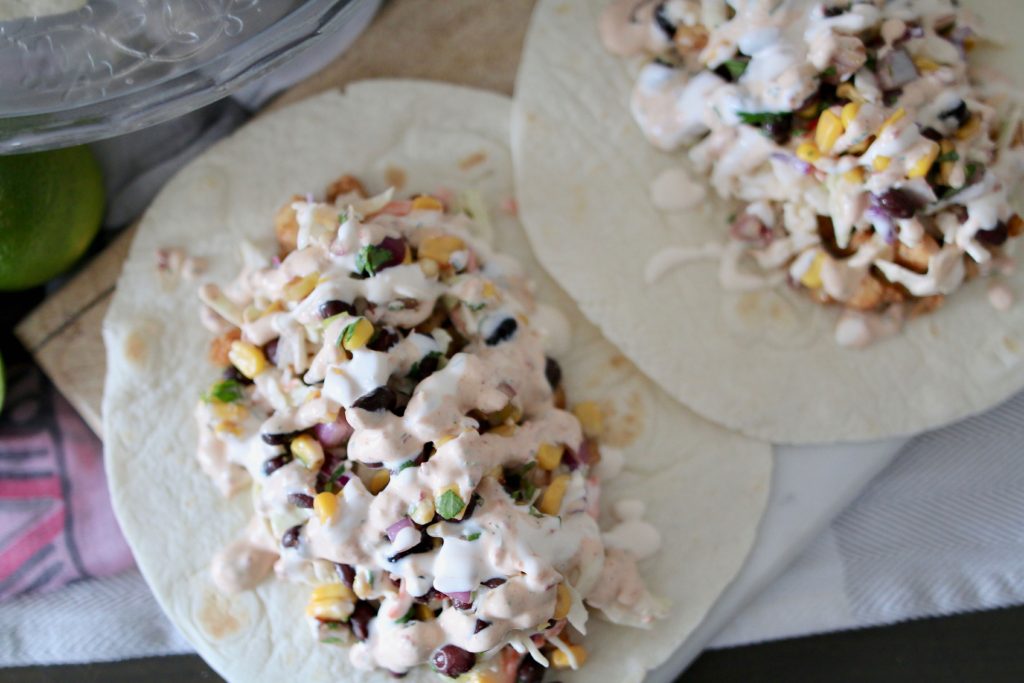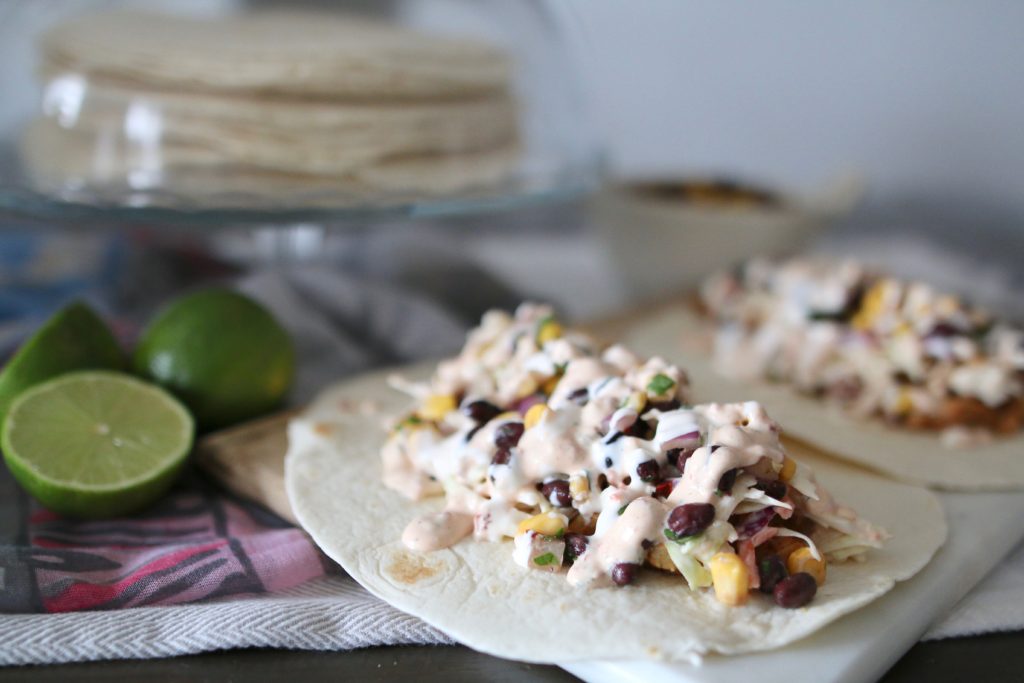 Throw in a tray with some plates, cutlery and drinks and you have yourself a stunning tablescape where your guests can simply go and help themselves.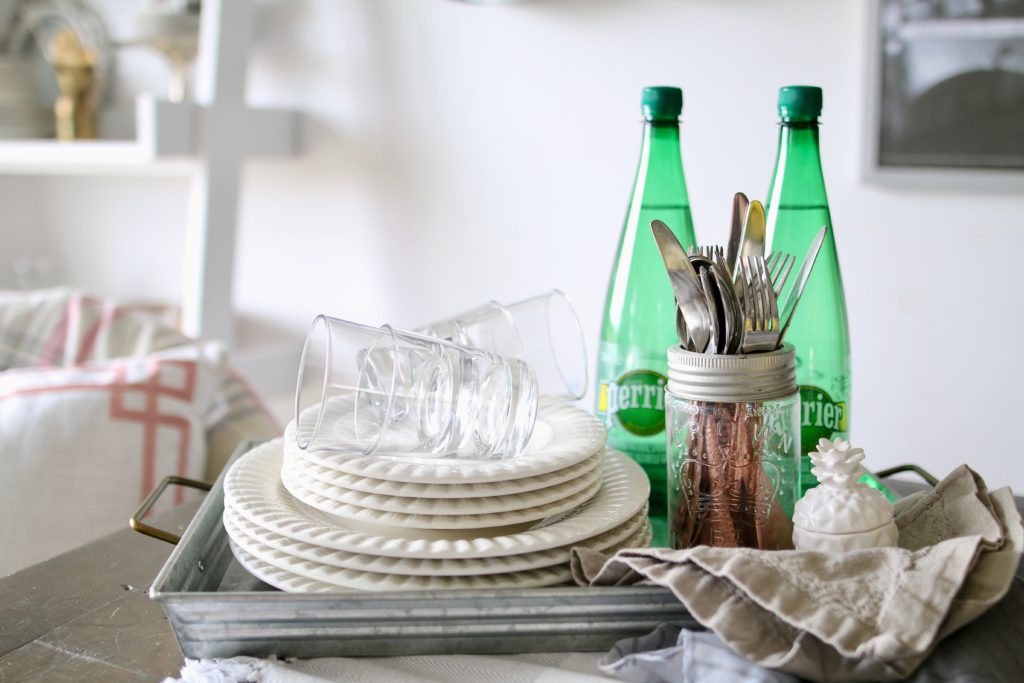 Planning the perfect, little dinner party with your family and friends can be as simple as that!
Make sure to check out all the other blogs listed below to see their dinner party inspirations!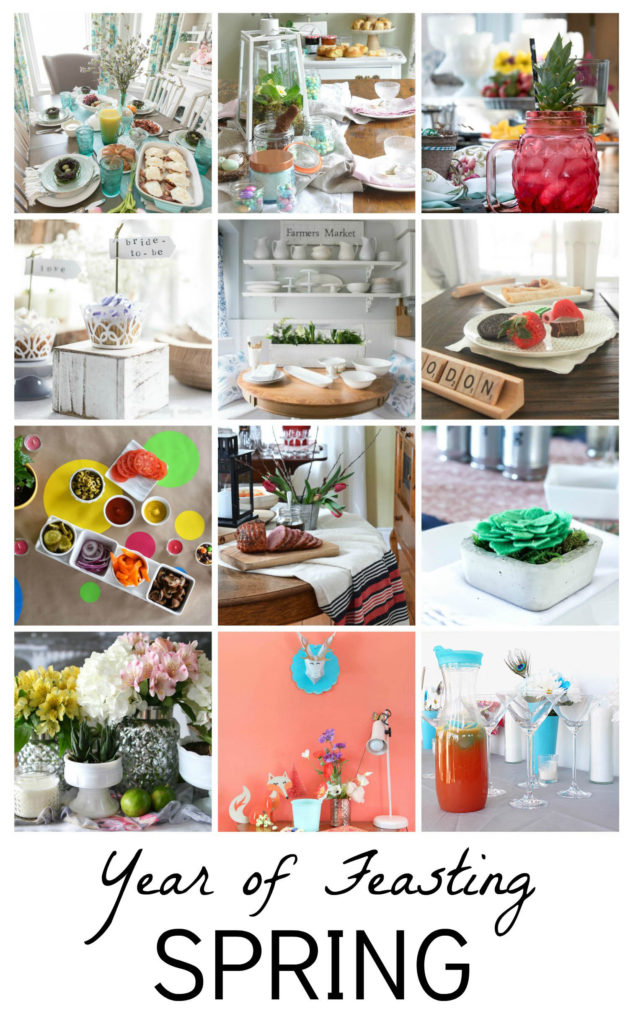 THE DIY MOMMY – LIFE IS A PARTY – VINYETE ETC.
PERSONALLY ANDREA – KIM POWER STYLE – THE LEARNER OBSERVER
WOMAN IN REAL LIFE – FLOURISH AND KNOT – LOVE CREATE CELEBRATE
AMIDST THE CHAOS – PMQ FOR TWO – THE DREAM HOUSE PROJECT
Love & Blessings,