As you can probably tell by my outfits, I like to stick to very similar styles. And when I find something that I LOVE, imma be wearing it all the time! So I hope you aren't sick of seeing my faux fur vest yet, cause it's become a winter staple for me! This past weekend, I decided to mix in all of my favorite fabrics into ONE outfit!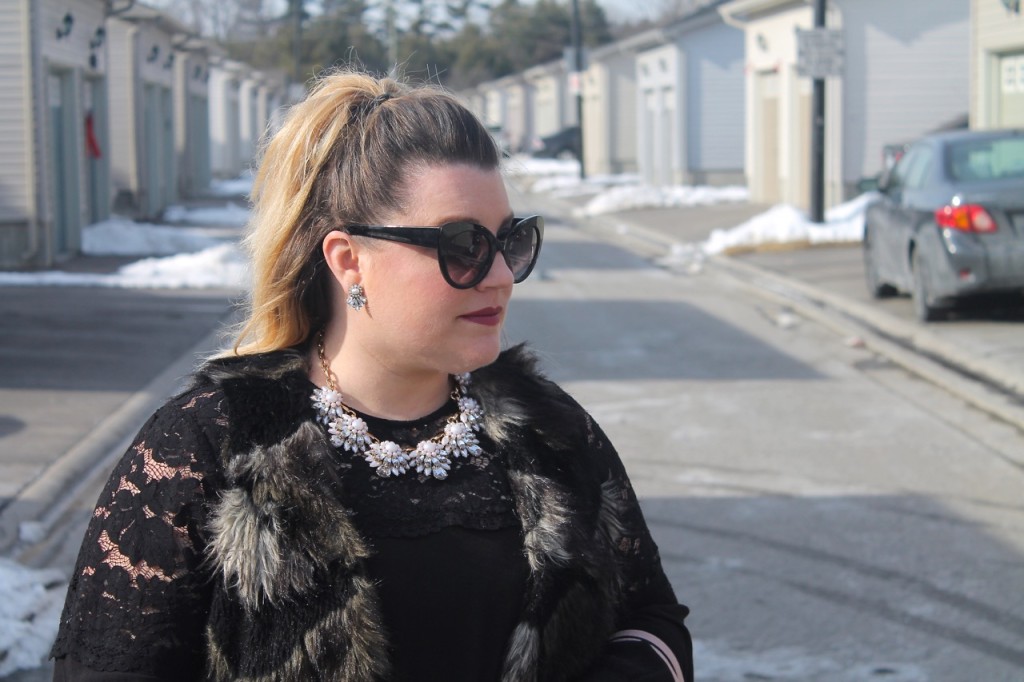 I wear black A LOT, as I'm sure you've noticed. I just love the way it looks on me and for obvious reasons, it's one of the most flattering colors out there. But just because I wear a lot of black, doesn't mean that I don't like to play around with textures and other colors in my accessories.

The antithesis of black is white and I think that white statement jewellery against black clothing is just so beautiful. This necklace and earrings combo I am wearing are from Cherry Pick, who I recently teamed up with on our Valentine's Day Shoot. I absolutely love their accessories and also love that they are Canadian!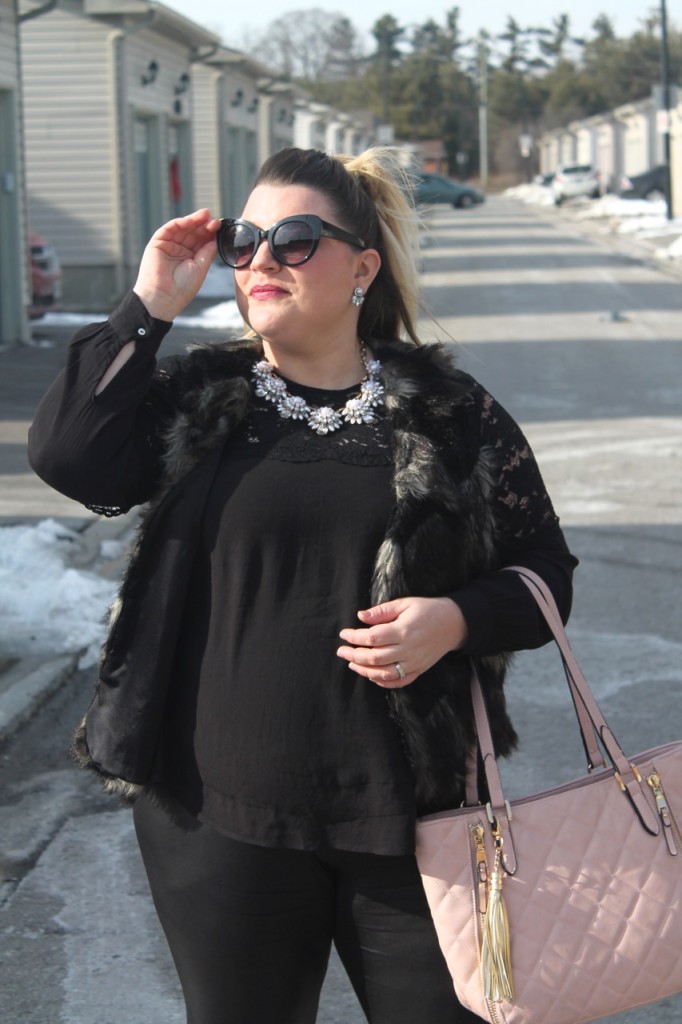 Along with adding statement pearl necklaces, I love the contrasting textures of lace, fur and leather (faux, obviously). The softness of the fur, against the delicateness of the lace paired with the toughness of the leather…it really makes for a texturally interesting outfit that is a feast for the eyes!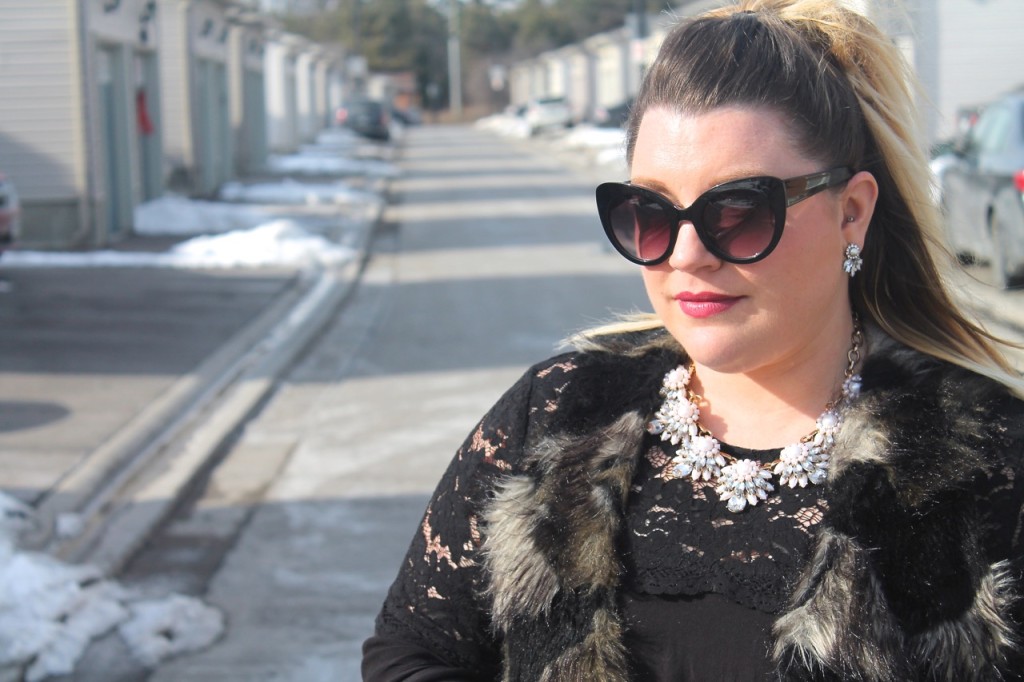 Sunglasses | Faux Fur Vest | Lace Top
Earrings | Necklace | Purse | Leggings | Shoes
I want to know what your go-to winter staple is?! Let me know in the comments below!
Love & Blessings,