Working as a blogger has had some seriously awesome rewards, in a short period of time. From working one of my very first sponsored posts with Firmoo, to going on an all-expense paid familiarization trip to Burlington, Ontario, to building a better reader experience right here at ATC with our new blog contributors, it's been such a ride in less than eight months!
A few months back, a PR agency contacted me and wanted to meet for coffee to discuss an ongoing relationships with them and the brands they represent. I was really excited to meet with them and begin a collaborative relationship.
They introduced me to the brand Joseph Joseph and I fell in love I began shopping their catalog and quickly had a wish list that was 20+ items long!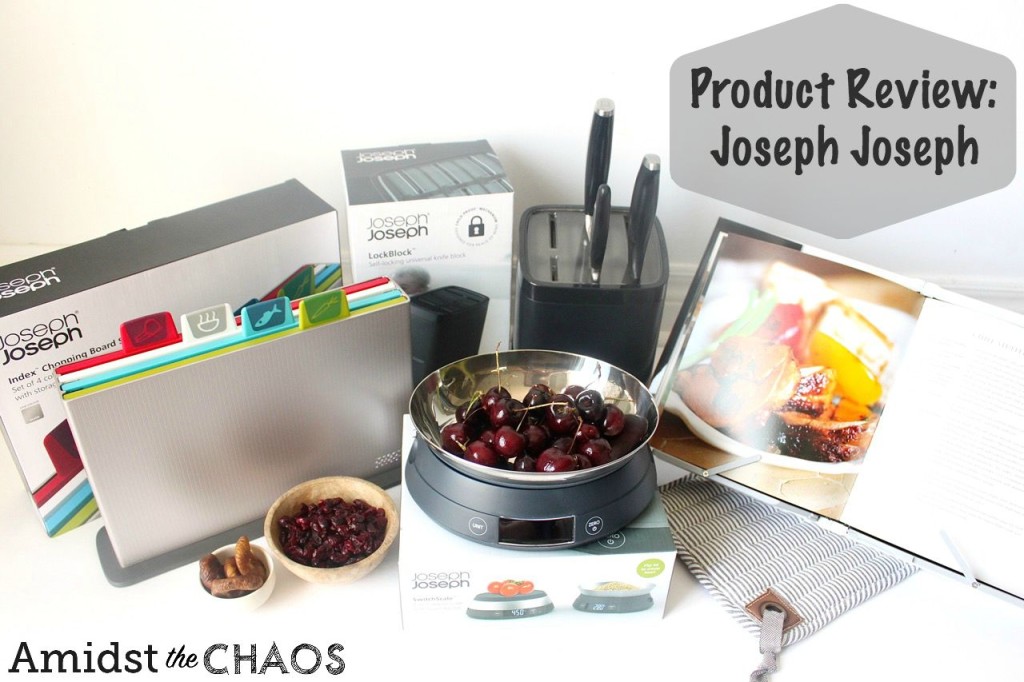 Joseph Joseph is a kitchenware brand, run by two twin brothers, Antony and Richard Joseph. Inspired by their grandfather, who had started the family business in 1936 with decorative glass cutting boards, the brother's set out to create a brand that was both innovative and functional in its design and use. With a standard for high quality and a distinctive look, Joseph Joseph continues to earn awards worldwide for these unique and truly innovative designs.
I was so pleased when I received these four items from the company and I want to take a few minutes and share them with you!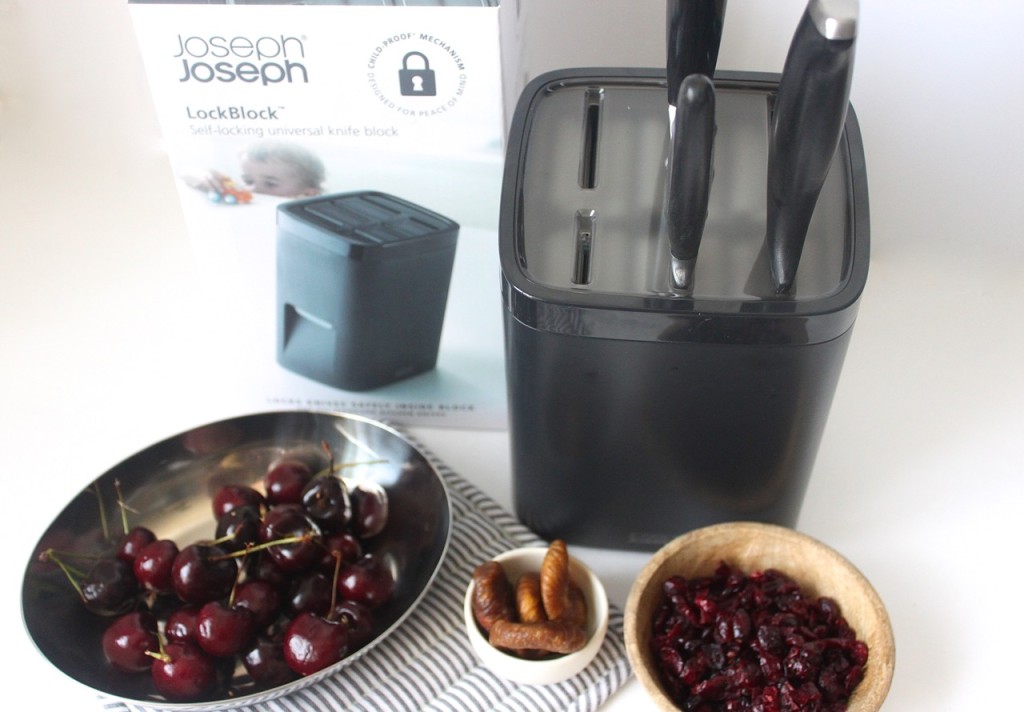 First (and by far, my personal favorite), is the LockBlock Knife Block. This knife block is a must-have for parents with kids. It's a self-locking knife block, making it totally childproof and safe for your kids. Now that my older two are wanting to help more with cooking and baking, they love trying to get all the kitchen supplies that we need. I've never had my heart stop so fast as when I've seen my four year old walking towards me, waving a large chef's knife saying "I got the knife mommy!" Thanks but no thanks, kid. Keep those knives safe and out of harms way and let the kids grab the sugar instead with this knife block in your kitchen!
The second item I want to share with you is the Joseph Joseph Switch Scale. I love having a food scale in the kitchen, especially when recipes call for exact amounts of something. But what I haven't liked about my previous scale is when it calls for a liquid or finer ingredient, such as rice…I've always had to find another container, measure that, then zero the scale out and then weigh the item of food. Not so with this awesome scale! It's a two-in-one scale, where you can use either the flat side for bulkier items or flip the lid, which turns into a bowl, and measure your finer ingredients. No zero'ing out required. LOVE this product!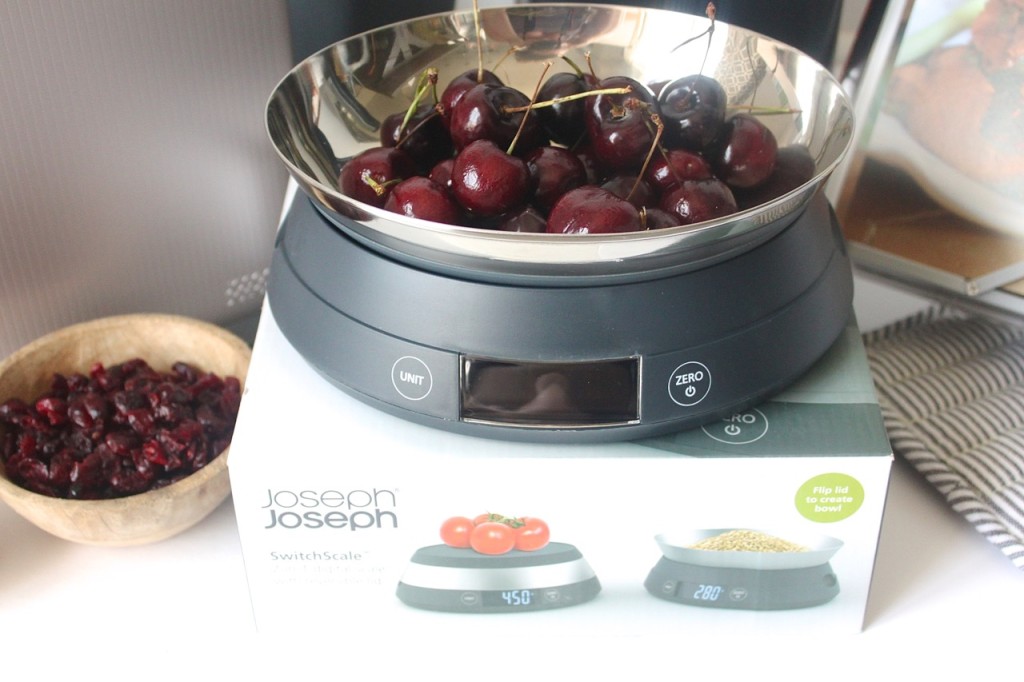 Next up is the CookBook! A simple and yet super innovative cookbook kitchen-counter stand. I've had other stands before for my cookbooks, but what I LOVE about this one is that is folds away and you can store it on your bookshelf, right along with your other books. I also love that it can accommodate iPads/Tablets, especially with a slot carved out for a power cord to charge your device while cooking. Genius! It comes in either white or green.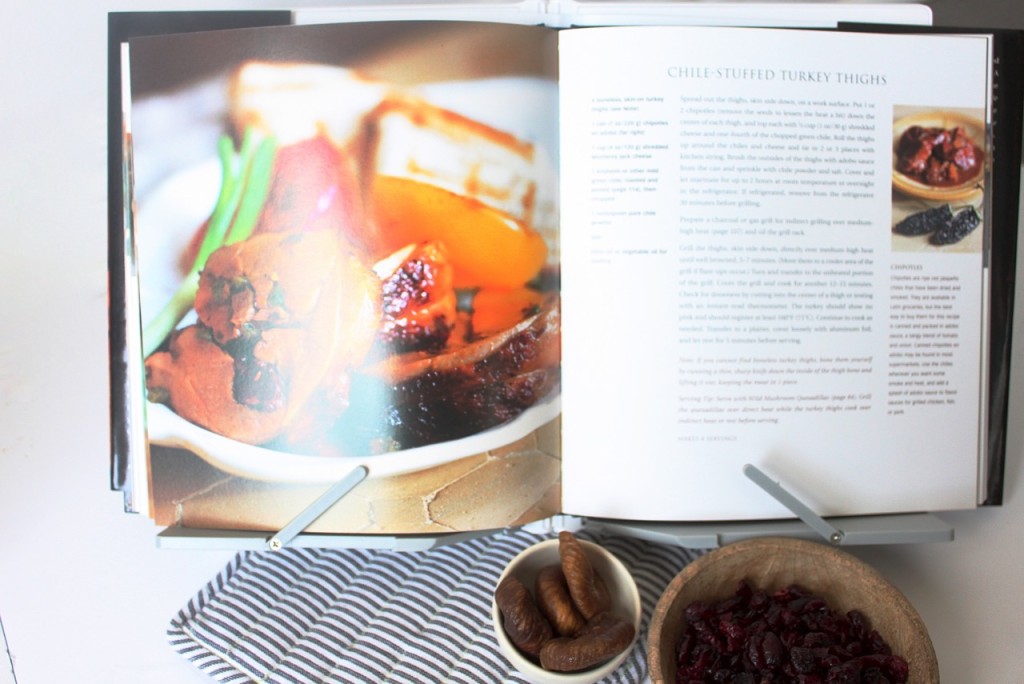 The fourth and final product I want to share with you is the Index Chopping Board Set. Right off the bat, I love the look of it with the sleek stainless steel box that holds the four boards. Next, and what makes this product stand out, are the four index tabs that indicate what each board is for. Again, I have other similar products that try to accomplish the same thing, but just fall short. I find that I always have to take all my cutting boards out to find the exact one I need because the image of the vegetable or meat is on the front of the board (which is not visible when stored away). I love that Joseph Joseph has not only colored each board to match it's food group, but added these index tabs for quick grabbing.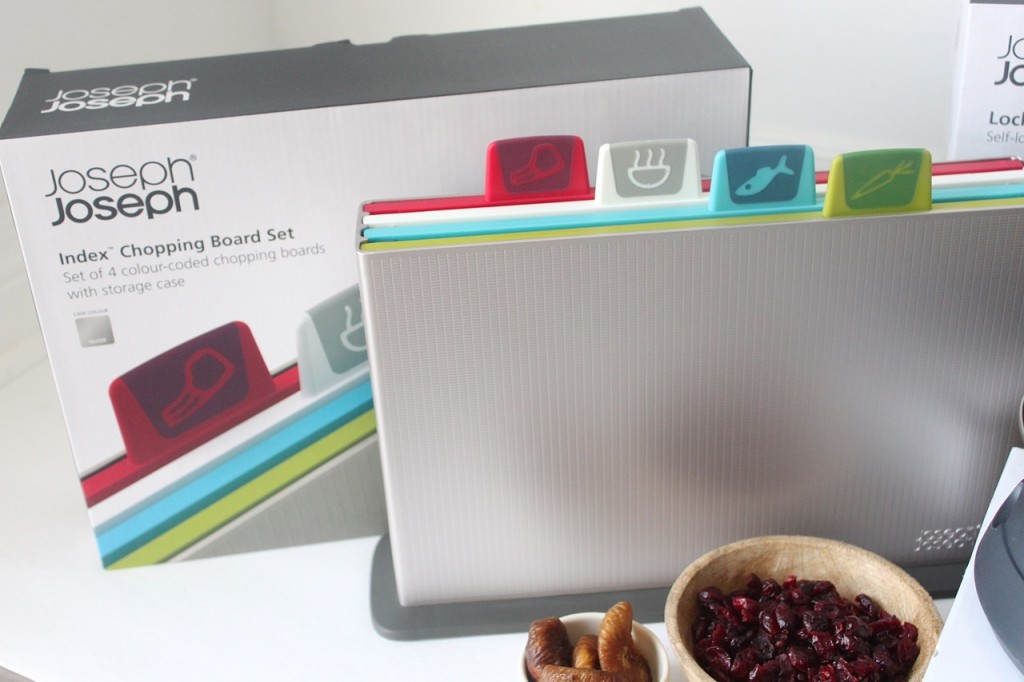 These are all such fabulous products and I'm really excited to share them with you all. So of course, I wanted to be provide you with some shoppable links! Click any of the pictures below and shop all these fabulous items for your kitchen today!
Finally, I am SO excited to be doing a giveaway for another fabulous Joseph Joseph product right here for my ATC readers! (Please note: Contest is open to Canadians only) We are giving away the Nest 9 Plus set of mixing bowls! But they are so much more than just mixing bowls…it includes a colander, a sieve, and a set of measuring cups and spoon! All you have to do is complete the entries below (email sign-up and optional Twitter and Facebook follow) to be entered! Here is what the prize looks like in action!
Best of luck! I hope you've enjoyed learning about these fabulous products that will help make your kitchen more innovative and functional!
Love & Blessings,