Summer in Toronto is hot and humid. Me and humid do not mix. At all. While I do love summertime, I have to find ways to keep cool, without loosing my cool. But, I also have to keep in mind fashion that will work with my post-baby-bearing body (read between the lines: short shorts and crop tops are a big no-no for me).
One of my go-to summer fashions has been loose fitting cardigans or kimono's. I love throwing something lightweight over my shoulders that helps conceal some of the "baby love" I've got going on but is still summery in both look and feel.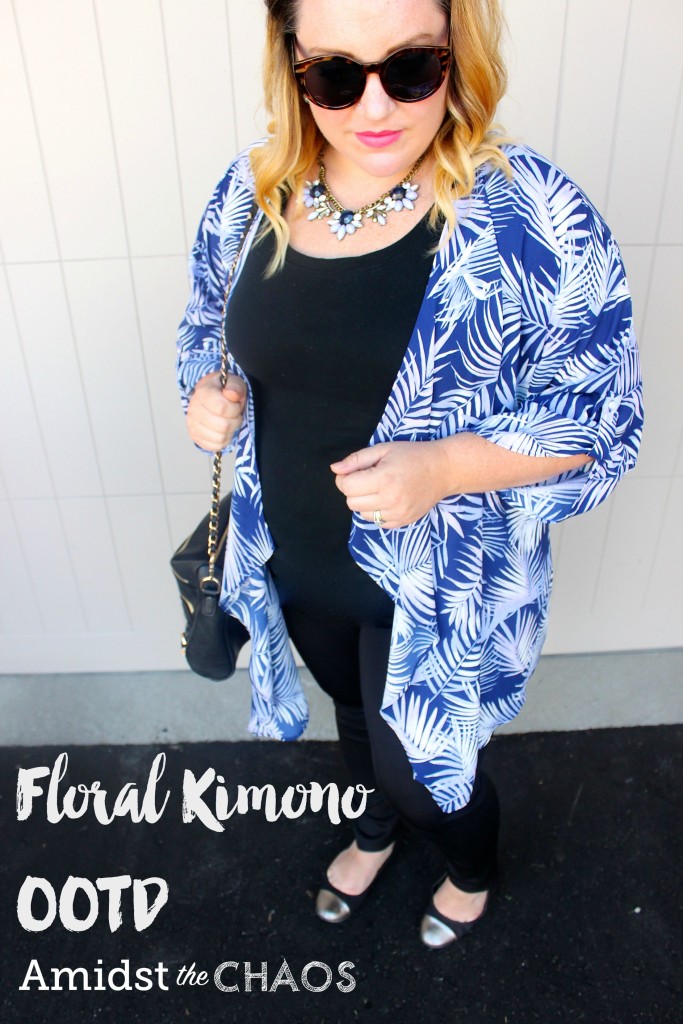 I picked up this beautiful blue kimono while we were on vacation in British Columbia and I'm obsessed with it! So I thought I'd share this simple look that I put together the other day for church. A simple pair of black stretch pants, paired with a black ribbed tank is nothing much on their own. But add this pop-pf-blue, floral kimono over top and take the look from drab to fab! Also, that blue floral necklace is back! Every single time I wear this, I get tons of compliments. So I've included a similar one below in the shoppable links so you can get one too! I finished the look off with a pair of black suede, silver cap toed flats!
Love & Blessings,