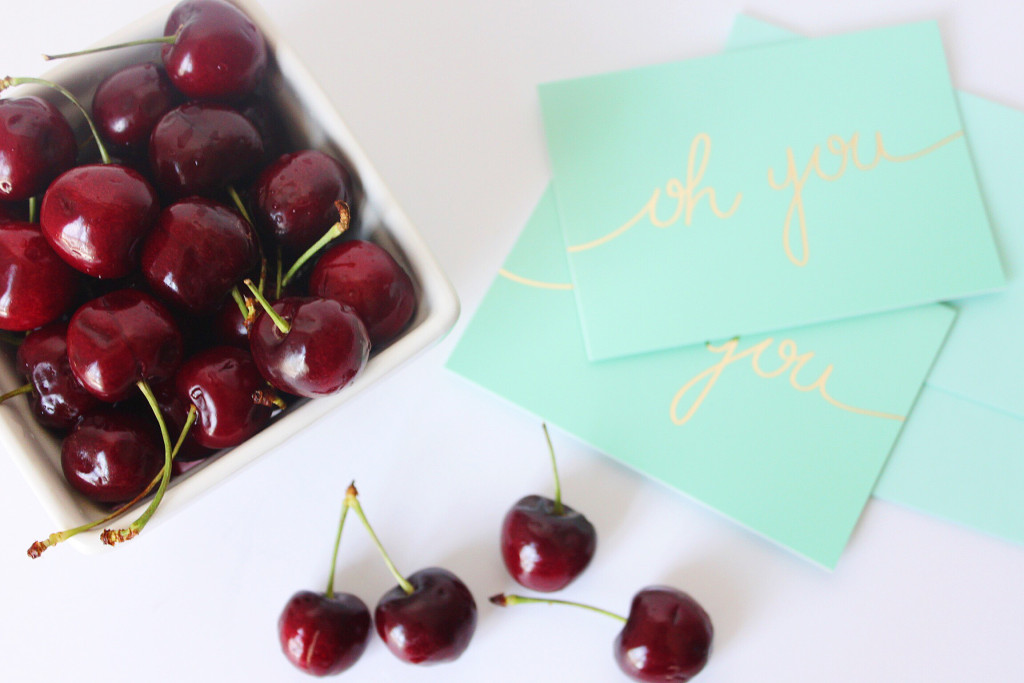 Last night when I went out to do my weekly grocery shopping, I decided to pop into Chapters Indigo for a quick look around. Now that Target is gone from Canada, I find there are fewer and fewer places to just wander around and look at pretty things. Luckily, Chapters Indigo is still here and feeds that desire quite well.
I found this beautiful ceramic berry basket that I just fell in love with. I mean seriously, how cute?! And right now, they are on summer clearance! It comes in ivory and baby blue and they are half price at only $7!
Who doesn't love stationery?! I could browse the Chapters Indigo stationery section for hours, studying each notebook, pen and cards, imagining all the people I would send them to and all the little notes I would scribble down. I absolutely love these "Oh You" Note Cards, that are also half price at only $7.48 for a pack of 15 cards with coordinating envelopes. Maybe you will be the lucky recipient of one of these in the near future!
I know that life is so much than just collecting things. But I really do believe that God has enabled beauty in this world in all shapes and forms. And I really do think that sometimes the simplest pleasures can be found in a new decor piece for your home or a small notecard that will bless the heart of one of your friends!
Love & Blessings,

*This is NOT an affiliated post. I really just loved this products and wanted to share them with you.