2020 is turning into one of the craziest years many of us have ever experienced and its only March. With the global spread of Covid-19 – the coronavirus that has ravaged the world over – many countries have gone into complete lockdown. Canada and the US are not far behind and at the very least are encouraging what we've all started referring to as "social distancing" – which essentially means stay away from all people except the ones you live with. Stay home, unless you absolutely HAVE to go out and stop interacting with the general public in order to help slow the virus spread around.
On top of that, schools have shut down, restaurants are now take-out only, recreation centres, libraries, movie theatres, etc have all closed, even malls are starting to shutter their doors. It's a weird feeling when everything around goes eerily silent – there's hardly any cars on the road, the trains/buses/subways are virtually empty and the streets are mostly bare from the usual pedestrians. All in an effort to protect ourselves and to protect those most at risk.
We don't know how long this will go on for, so we know that we HAVE to have some kind of action plan in place, especially for those of us who have kids in our home. If we are going to be stuck together 24/7 for the next foreseeable future, we need things to keep ourselves busy.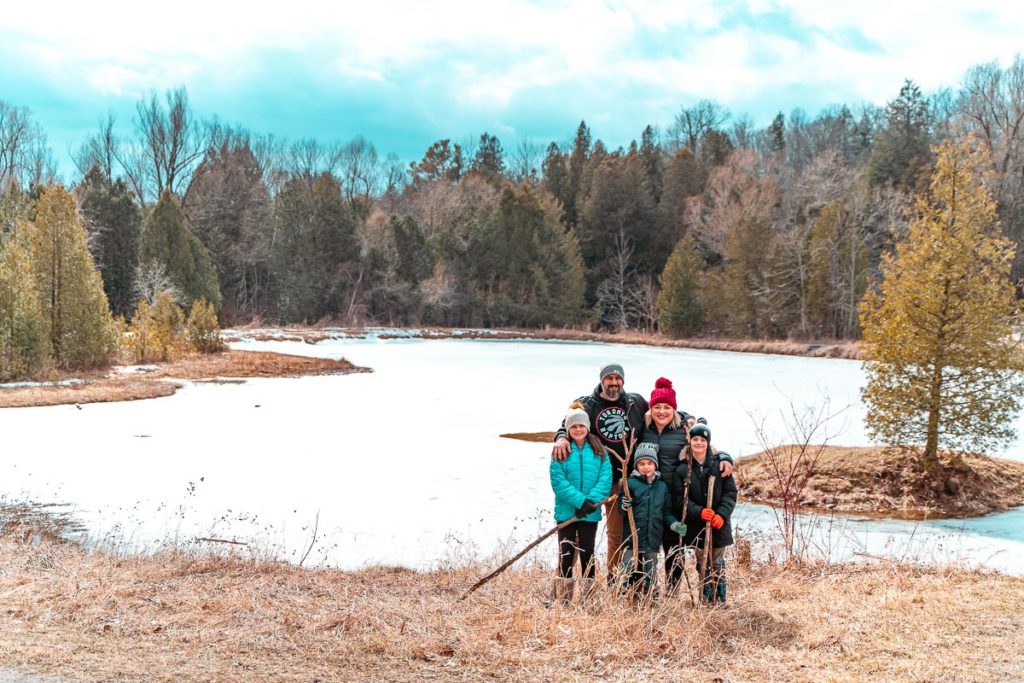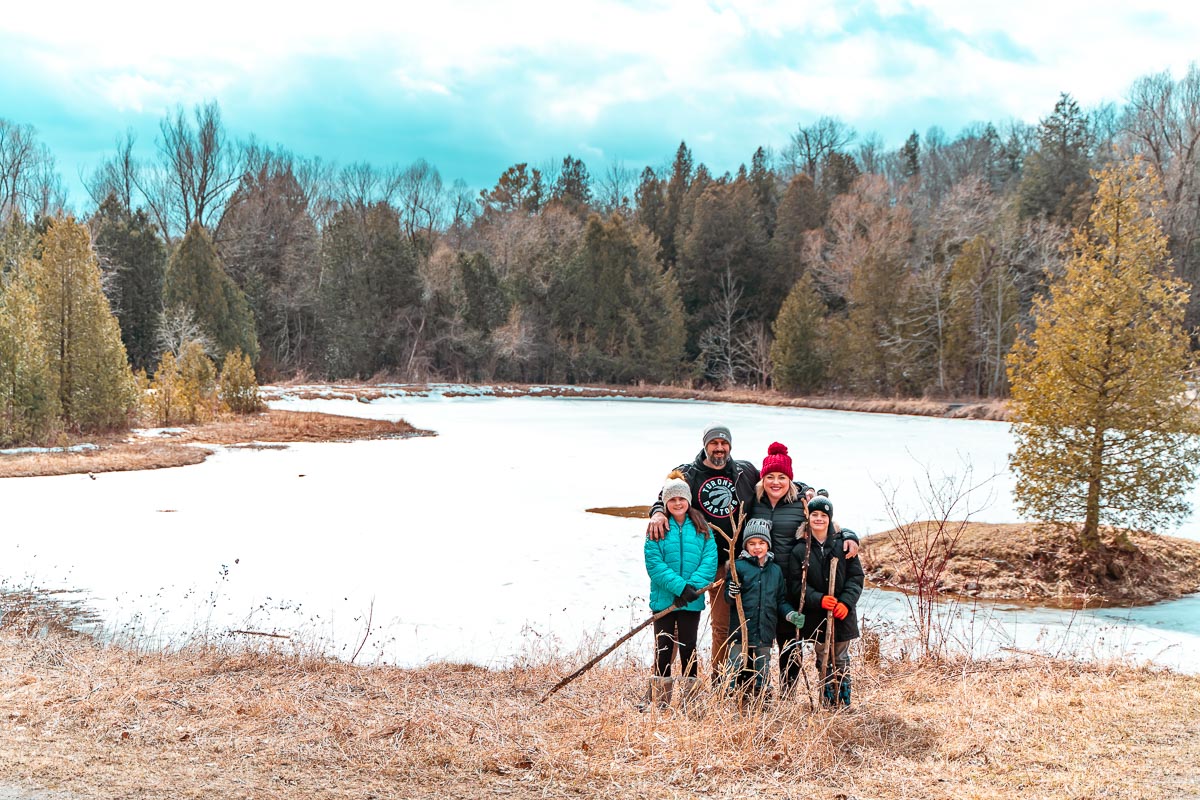 But more-so, we want stuff to keep us entertained, educated and ultimately to help build good memories from this time together.
So today, we are sharing with you 50 FREE family activities you can do while social distancing. We've broken them down into the following categories to make it easier for you to pick and choose which you like: indoor, outdoor and online!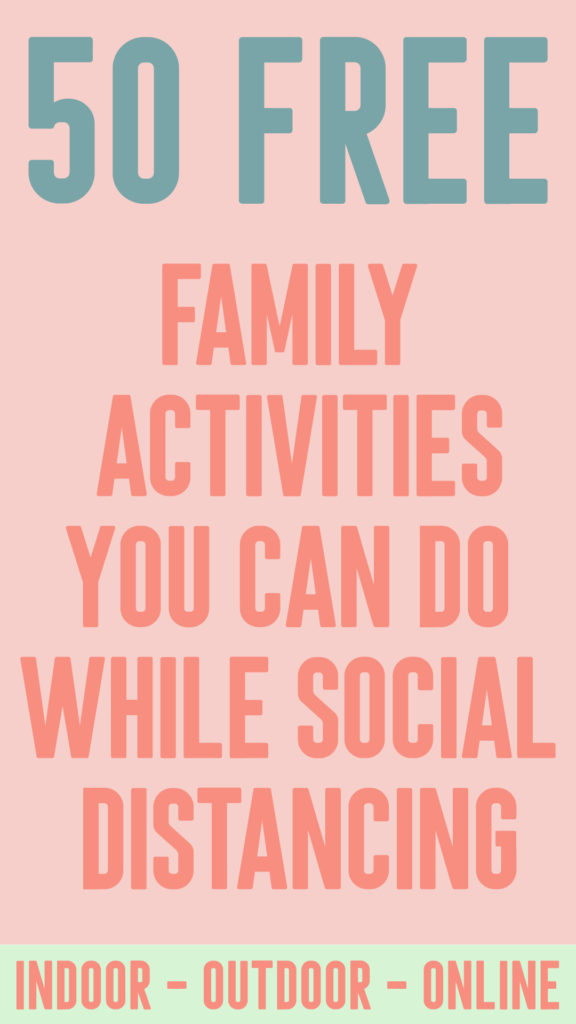 Indoor Activities:
Family Puzzles – Work on a puzzle together! Whether you have an old one laying around in the basement or can order one on Amazon, find an empty spot in your home to work on a large puzzle together for the next few weeks!
Lego Challenge – Pull out all the Lego and have the kids create scenes and characters based on certain criteria that you give them in a certain amount of time.
Ultimate Blanket Forts – Gather up all the blankets in your home and make the most epic blanket fort.
Indoor Camping – Once you've made that epic fort, set up inside for a night of indoor camping together!
Mural painting – everyday that your family is stuck inside, have your kids paint a piece of art. Then, slowly start adding them to a wall in your basement or playroom to create a mural memory of your time together at home!
Card games – Pull out a deck of cards and play! Look online to learn new card games – there are SO many out there!
Board games – Gather up all the board games you never have time to play as a family and spend time actually playing them!
Magic tricks – Have your kids learn and practice magic tricks on you so that when they do return to their schools, their peers will think they are magicians!
Themed Dinner Nights – Create a new theme each night for dinner and have everyone show up to the table dressed in that theme. You can do Hawaiian night, 90's night, all one colour night, polka dot and/or stripes night, even a fancy dinner night! Let your imagination run wild and see what your kids show up to dinner wearing!
Theatre performance – Have the kids put on a play for you. Get them to creatively write up a play in the morning and set a time for the performance. Come with a drink and popcorn in hand to watch the performance!
Recycled Crafts – Let your kids rummage through your recycling and pull out the glue sticks and scissors to see who can come up with the best upcycled crafts
Sew Something – Try your hand at sewing. Whether you have a sewing machine or not, get out some buttons and a needle and teach your kids how to do some basic mending (geared towards older kids)
Silly Scavenger Hunt around the House – Set up an epic scavenger hunt for your kids around the house with silly items like uncooked pasta and toilet paper rolls.
Bake something new – Get out those cookbooks and try baking something you've never made before. Let the kids get their hands dirty and participate too.
Write a thank you note to a doctor/nurse/police officer you know and mail it. This will make their day to know that someone was thinking of them and the sacrifice they are making to help fight this virus.
Have an Epic Dance Party – Crank up the tunes and bust a move!
Spa time – Get out the bath salts, nail polish and face masks and enjoy a little spa time with both the girls and the boys!
Make bird feeders – Make bird feeders out of recycled materials and hang in your front yard
Quiet Reading Time – Every day, try to incorporate some quiet reading time. This will give everyone some much needed down time and allow for them to dive deeper into the written word.
Make Slime or Play-Doh – if you don't have slime or play-doh on hand, try making a batch! The kids will love it and you'll pretty much win parent of the year award!
Colouring Contest – Give the kids a theme – like an amusement park or their dream home – and have them colour it in a certain amount of time. Then have one person sit out and be the judge.
Make Musical Instruments and Put on a Concert – Again using recycled goods, have everyone make musical instruments and then put on a concert together!
Play Hide & Go Seek in the Dark – At night, turn off all the lights and only use flashlights to play hide and seek around the house!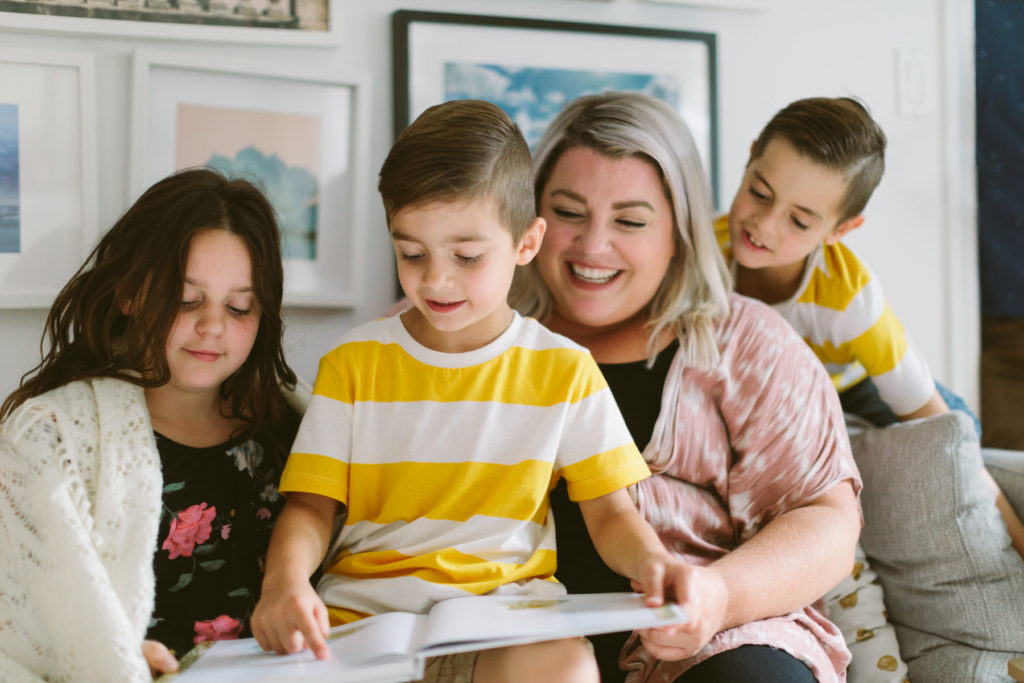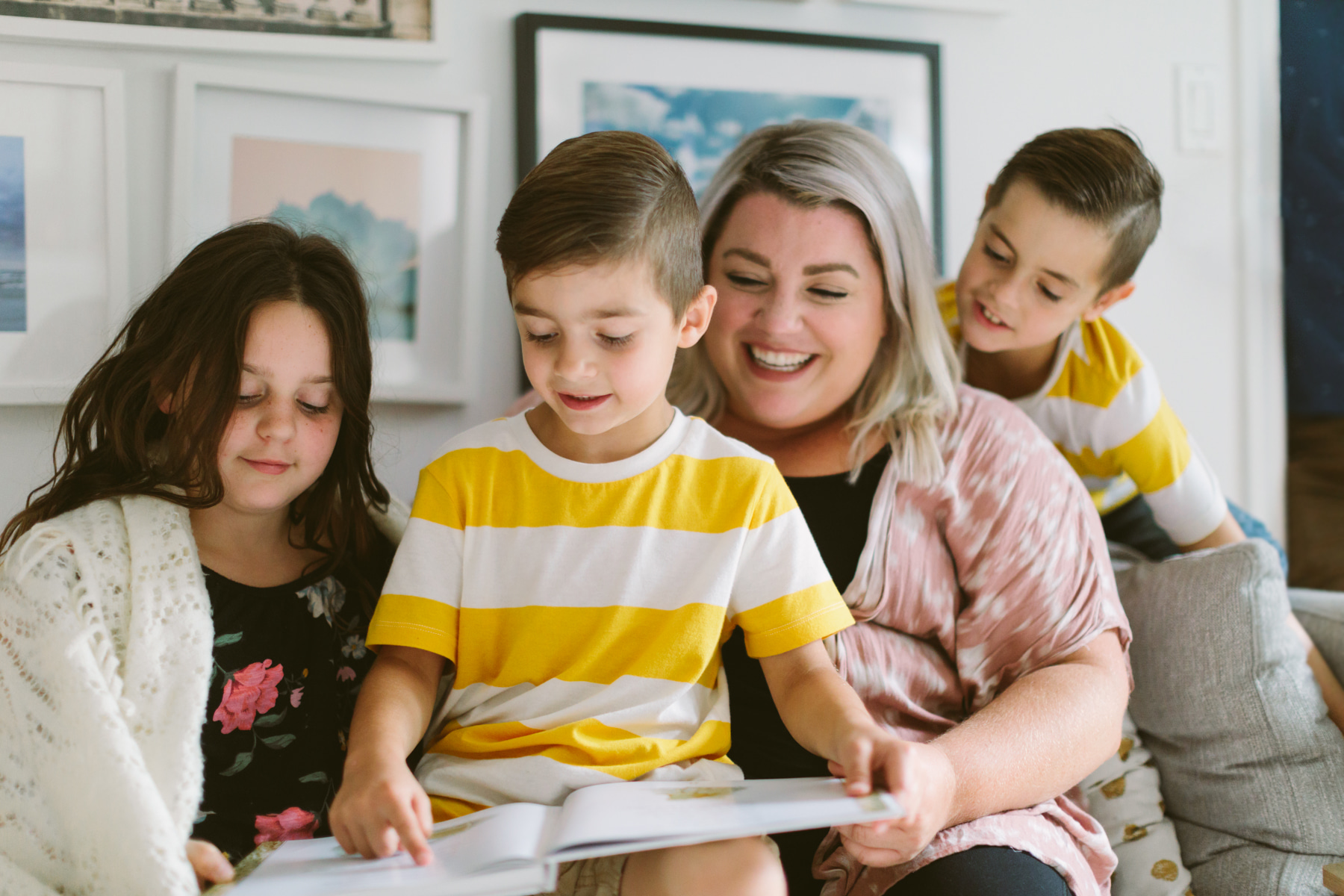 Outdoor Activities:
Go for a Hike – Find a local conservation area or hill and go for a nice, long family hike. It's good to get out in nature together!
Clean up Yard/Garage – With lots of free time over the next few weeks, it's the perfect time to clean up the yard and/or the garage that's maybe gotten messy over the winter months.
Plant Seeds – If you live in a warmer climate, now would be perfect time to plant some seeds and create a garden with the kids!
Clean up Neighbourhood street – Grab an empty garbage bag and get the kids involved with cleaning up the streets in your neighbourhood.
Go to Local Park – Go play at the park! Now I know some are saying that parks are sanitary, so we've just been making sure to keep the kids gloves on at all times and make sure that we clean their hands as soon as we are home.
Ride Your Bike/Scooter/Roller Blades – The streets are still open, so let the kids go outside and ride their bikes, scooters or roller blades!
Play basketball/street hockey/soccer – Head out with the kids to play some basketball or street hockey. If you have a field near by, grab the soccer ball or baseball bat and head over to play!
Colour with Chalk on the Driveway or Side Walk – Grab some street chalk and join the kids to create some unique art on the driveway or sidewalk
Cloud Gazing – Lay on a blanket in the front yard and stare up at the clouds, trying to figure out what animal or shape the clouds look like
Outdoor Picnic – Pack up a lunch and go out for a picnic! Whether you simply eat in your backyard or head to a local park, it's nice to get out and enjoy some al fresco dining!
Build a Snowman or Fort – There are still many across Canada and some parts of the US that have tons of snow – if that's you, head out with the kids to build a snowman or fort and enjoy the last bits of snow before it's all gone.
Fly a Kite – Grab the kids kites and go fly them in the local field
Go Geocaching – Download the Geocaching App and head out on an adventure in your area. Geocaching is an outdoor, recreational activity where you use your mobile device to hide and seek containers called "geocaches" at specific locations marked by coordinates all over the world! There are little treasures waiting all around you to be found!
Nature Walk – Make a list of things you want your kids to find and head out on a nature walk to find them! As you do, talk to the kids about these items so it becomes a hands-on learning experience!
Go swimming – Again, if you live in a warmer climate and you have access to a pool – JUMP IN!
Go Fishing – If the ponds or rivers have thawed in your area, head out with your rods and some bait and get your kids fishing!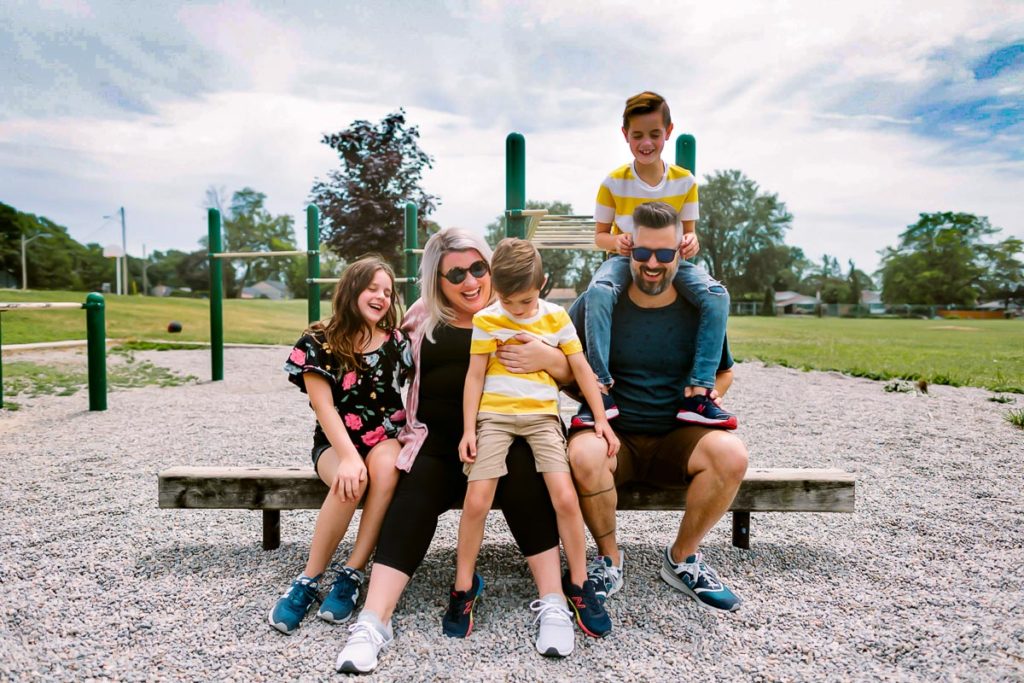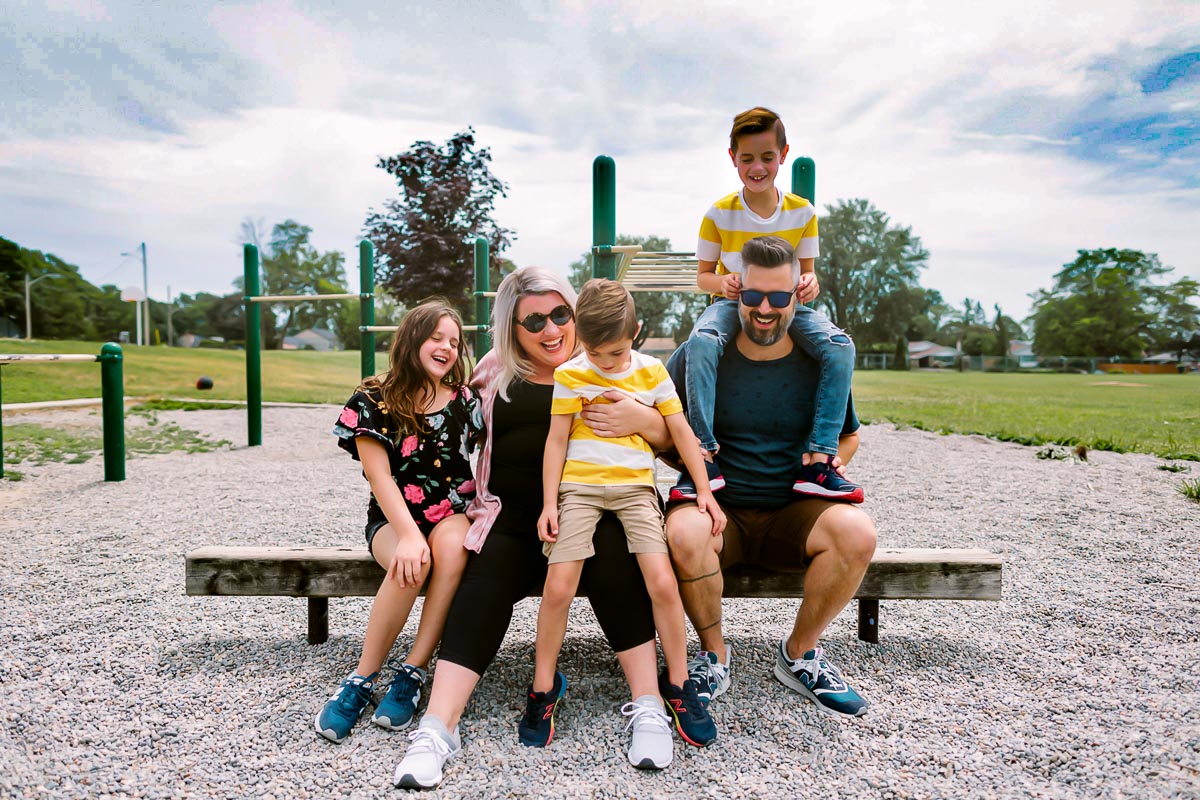 Online Activities:
Morning Yoga – Start every morning off with movement and mindfulness. Check out Cosmic Kids Yoga on YouTube for some amazing, kid-friendly yoga routines that the whole family can enjoy. https://bit.ly/2wfY14R
FaceTime with Family/Friends – Not being able to interact with others outside your family is not only hard on you as adults, but can be equally, if not more tough, on your kids. Allowing them time to FaceTime or Skype with their friends and family members can help them feel still very connected to the outside world.
Take a Dance Class – There are lots of dance instructors offering free classes online. One happening TODAY is with Emmy Award winner Debbie Allen over on her Instagram at 1pm PST! Here's the link for more info! https://bit.ly/2QoZ616
Utilize Free Education Sites Online – So many sites are now offering FREE edicational programs while kids are out of school. We've compiled a list of some of our favourites:
Scholastic Learning At Home

–

https://bit.ly/2xOduJR
PBS Learning Media

–

https://bit.ly/3959m5i
Kids National Geographic

–

https://bit.ly/2Ught9x
Funbrain

–

https://bit.ly/3aX0GPE
ABCY

–

https://bit.ly/2UgCDEE
Math Before Bed

–

https://bit.ly/2IVyAIy
Highlights Kids

–

https://bit.ly/3b0uj2k
Vooks (1 month free)

–

https://bit.ly/2J0Nayh
Wonderopolis – https://bit.ly/33oDyHh
Go to the Opera – for FREE – The Metropolitan Opera is now offering FREE this week! It's the perfect time to introduce your kids to the opera at NO cost to your family! Check it out at http://www.metopera.org
Story time in Space – Want to make story time even cooler? You can actually watch an astronaut read a story from SPACE! Check it out here: https://storytimefromspace.com/
Movie Marathon – Decide on a series of movies, even if it's all the Disney movies, and watch one per day over the next few weeks! Toy Story, Lord of the Rings, Pirates of the Caribbean, etc.
Visit Museums Around the World, Virtually – There are SO MANY world renown museums that are now offering virtual tours for FREE online! Everything from The Louvre to the National Art Gallery can now be enjoyed from the comfort of your couch! Here's a list of some of the best we could find: British Museum, London – https://bit.ly/3b357Ze
Guggenheim Museum, New York

–

https://bit.ly/2QqHfXx
National Gallery of Art, Washington, D.C

. –

https://bit.ly/2UimQ83
Musée d'Orsay, Paris

–

https://bit.ly/33sqa51
National Museum of Modern and Contemporary Art, Seou

l –

https://bit.ly/2wjOcTx
Pergamon Museum, Berlin

–

https://bit.ly/2UbrZyS
Rijksmuseum, Amsterdam

–

https://bit.ly/2WnL7fW
Van Gogh Museum, Amsterdam

–

https://bit.ly/2UhCaSu
The J. Paul Getty Museum, Los Angeles

–

https://bit.ly/2wfNPJD
Uffizi Gallery, Florence

–

https://bit.ly/2TXIKP1
MASP, São Paulo

–

https://bit.ly/2wiG31v
National Museum of Anthropology, Mexico City

–

https://bit.ly/3a3X7XO
The Louvre, Paris

–

https://bit.ly/2xNwUP4

Go to the Zoo Online – There are a number of zoos offering live streaming online through their websites and various social media accounts. Specifically, the Cincinnati Zoo is live streaming everyday on Facebook with a new furry friend! https://www.facebook.com/cincinnatizoo/
Video Games – We all know that kids love video games and so allowing them some time to enjoy them is totally ok, as long as it's within reason. We try to limit the kids video games to more educational type and creative, building types, like Minecraft.
Karaoke – YouTube and Apple Music have all kinds of amazing videos and lyrics you can follow along with to have an epic sing-along karaoke, family edition!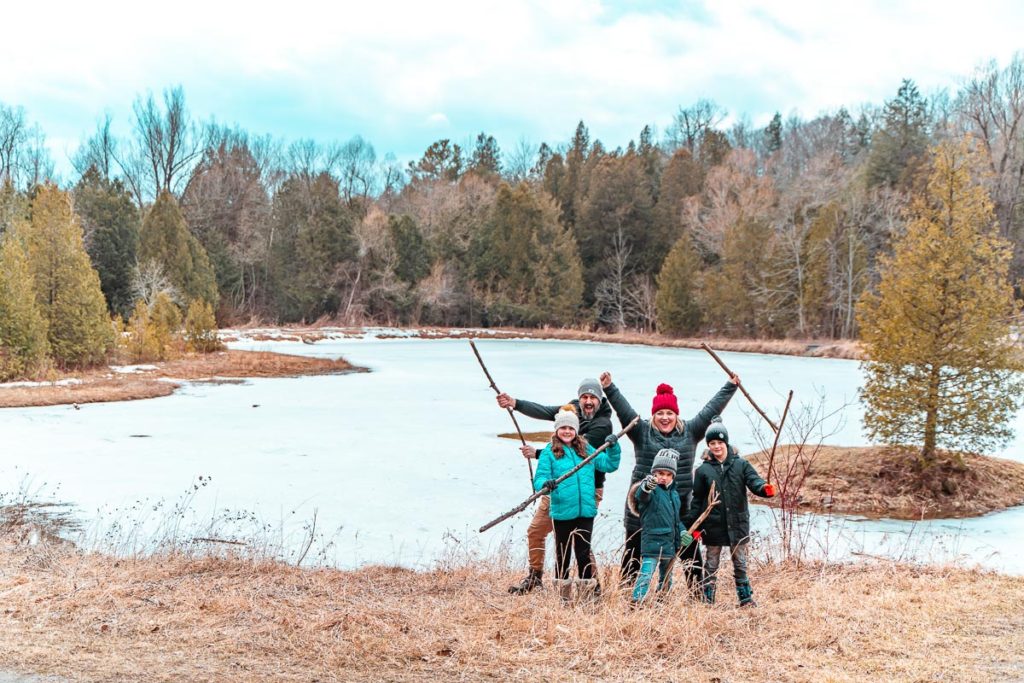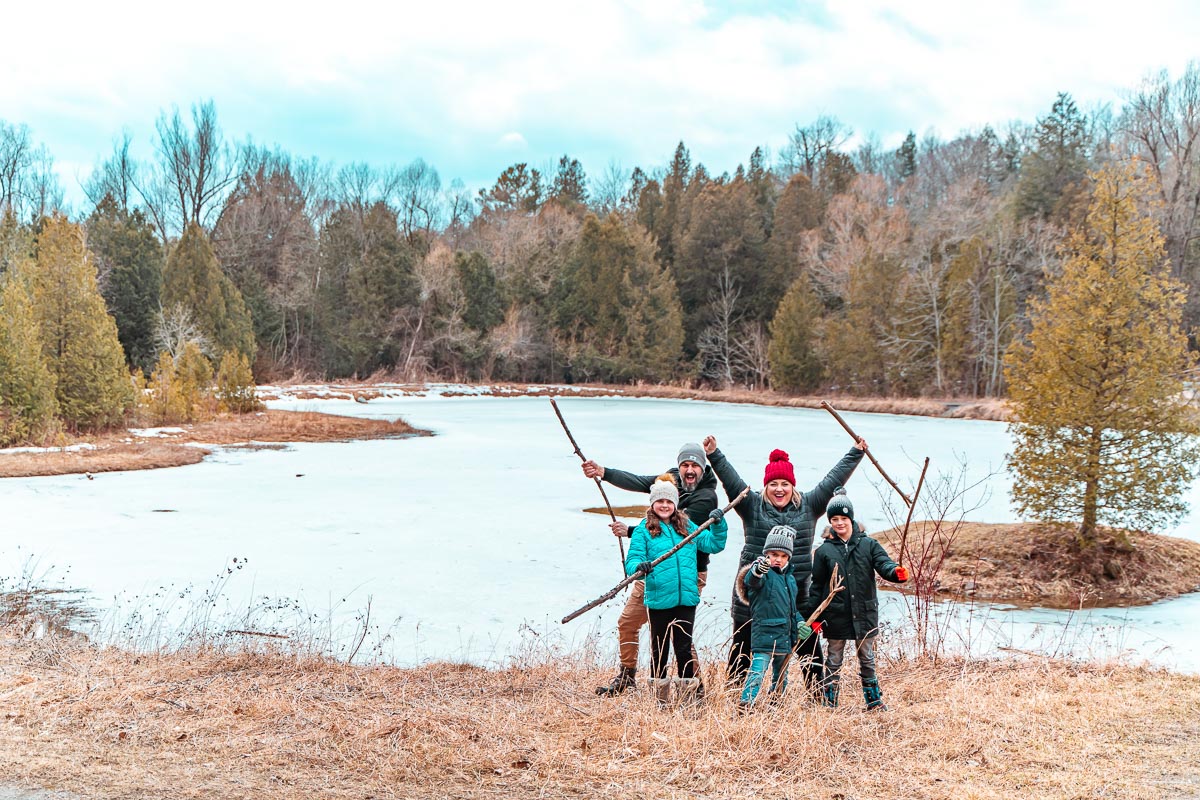 Well there you have it friends, 50 FREE family activities you can do while you are all stuck at home during this time to help bring you all together!
I hope you enjoyed this list, if so, please share it with your family and friends! We all need to help each other with ideas of what to do in the coming weeks in order to keep our sanity while we are home!
Stay safe. Stay healthy. Stay home!
Love & Blessings,
Christine