Growing up, my mom used to make a lot of our clothing and because it was just me and my sister, she would often make us matching outfits. If there was any kind of special occasion like Christmas or Easter, you could bet your bottom dollar that Julie and I would be matching! I asked my mom to find some picture evidence of this today and she sent me these! There are almost no words, right?! HA! (love you, Mom!)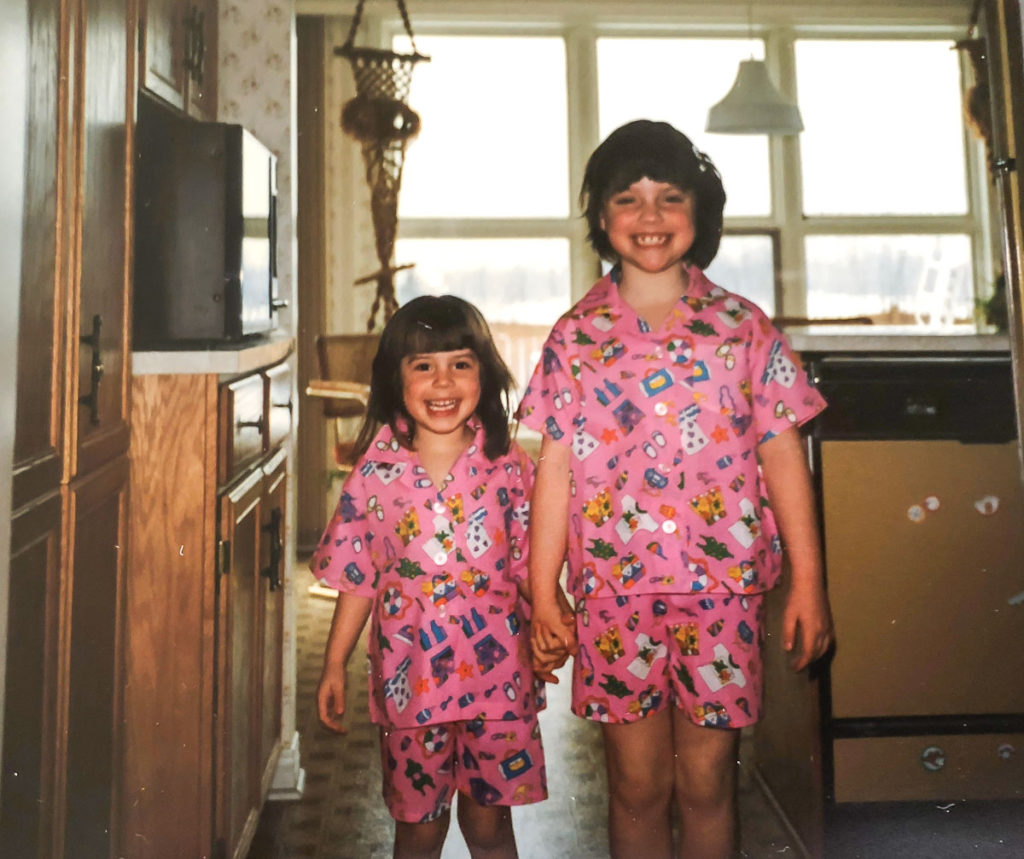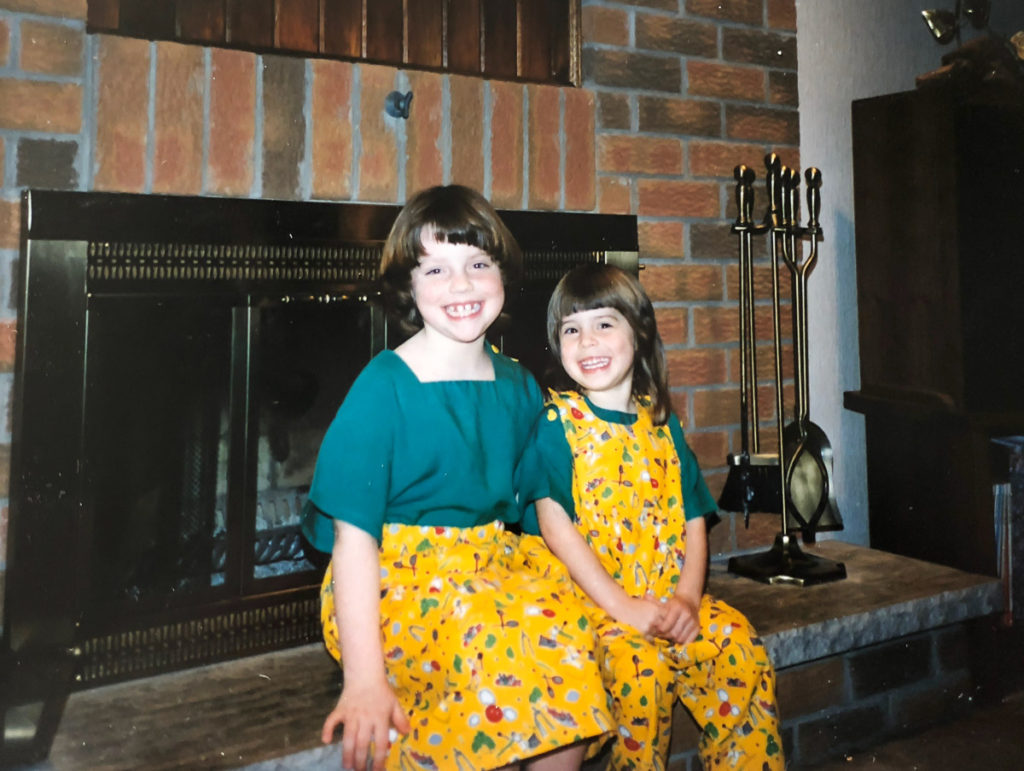 Fast forward to today and my little family has one girl and two boys…so naturally, I find myself dressing the boys similarly from time to time. While I only have one daughter, I've recently found some outfits that we can coordinate in and her and I are both loving it!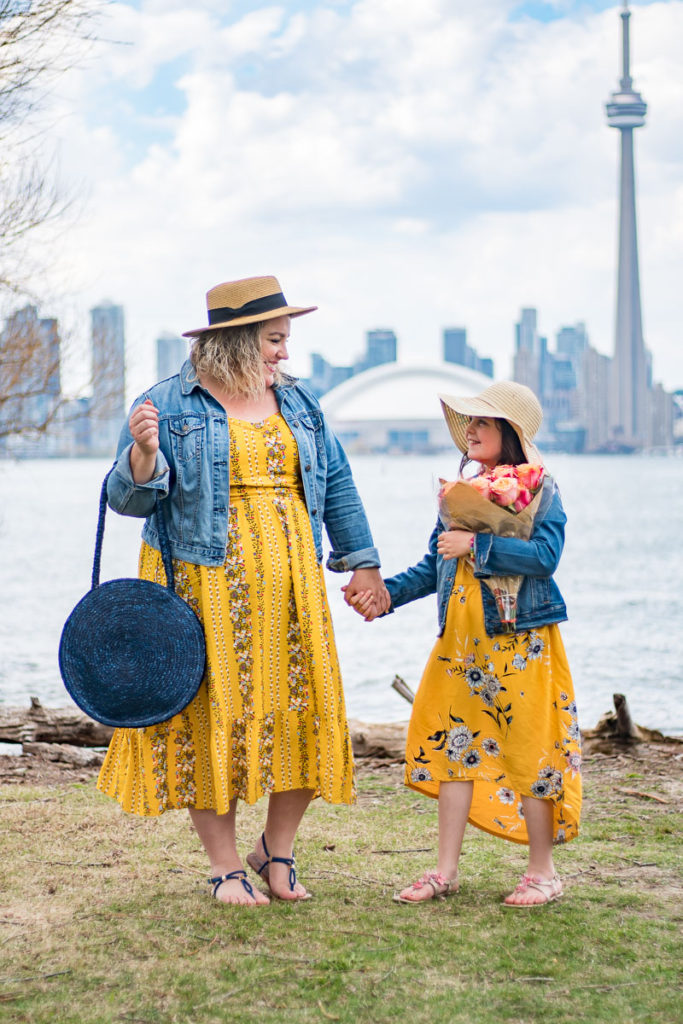 Today I wanted to share our matching yellow sundress look with jean jackets and straw hats — the perfect outfit to welcome summer and celebrate Mother's Day this weekend!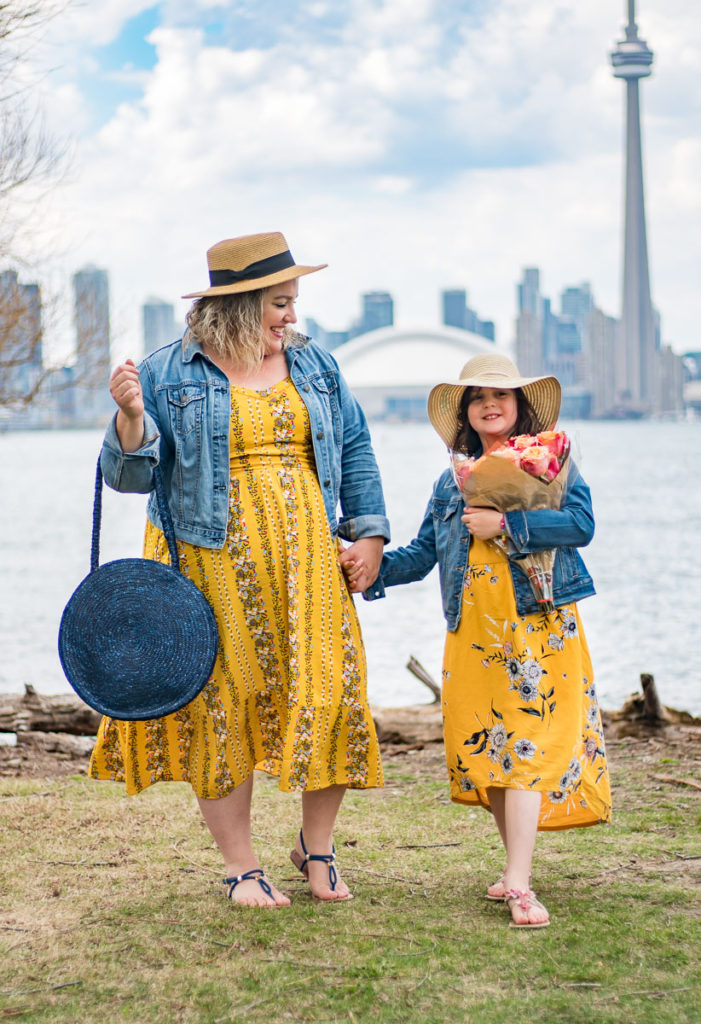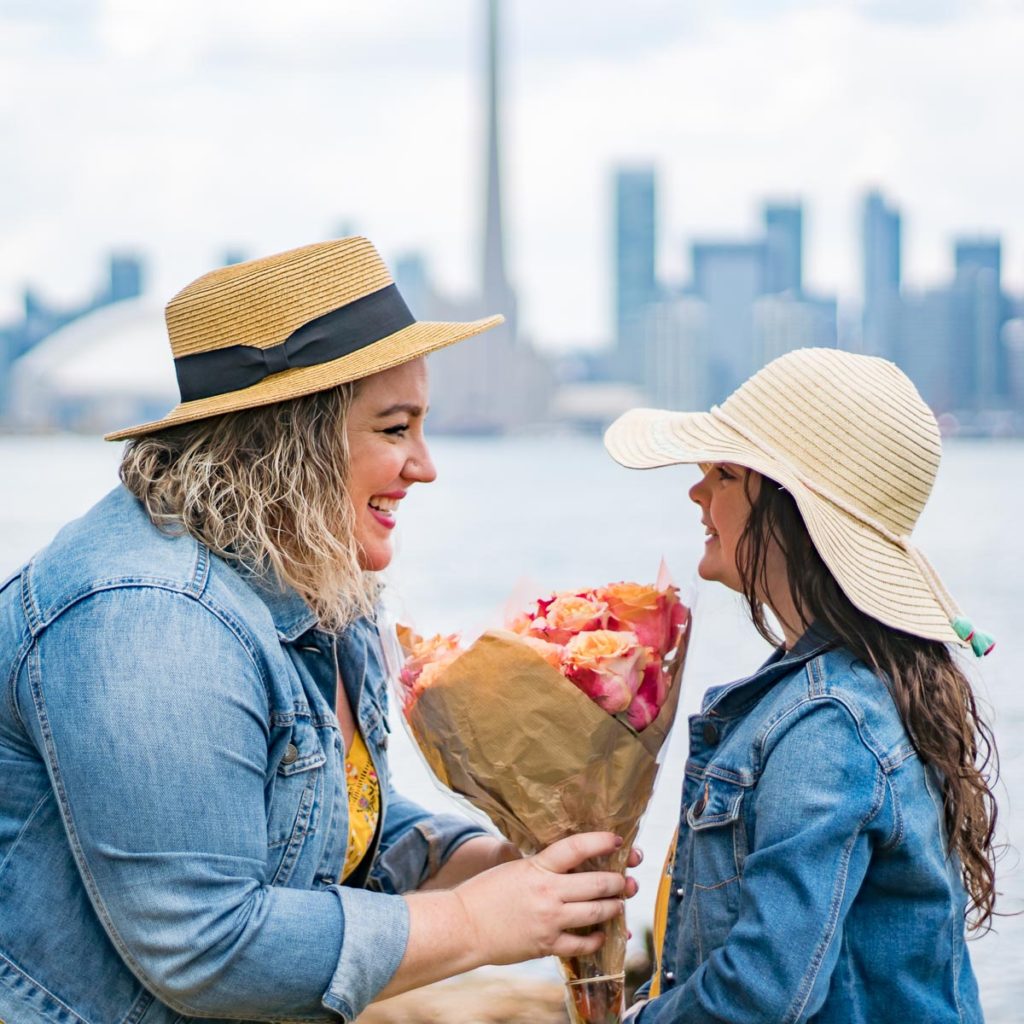 The dresses and jackets are both from Old Navy. While this isn't a sponsored post with them, I will sing their praises freely! I do enjoy being able to shop for the entire family in one shot and their online store is always full of great deals, meaning I don't even have to go into the store!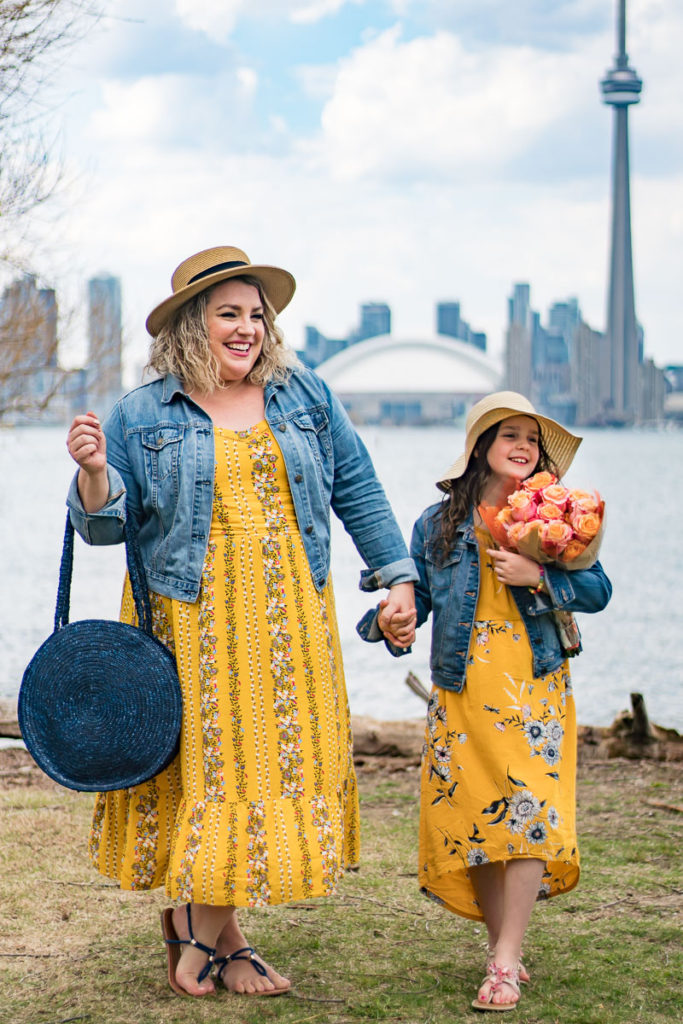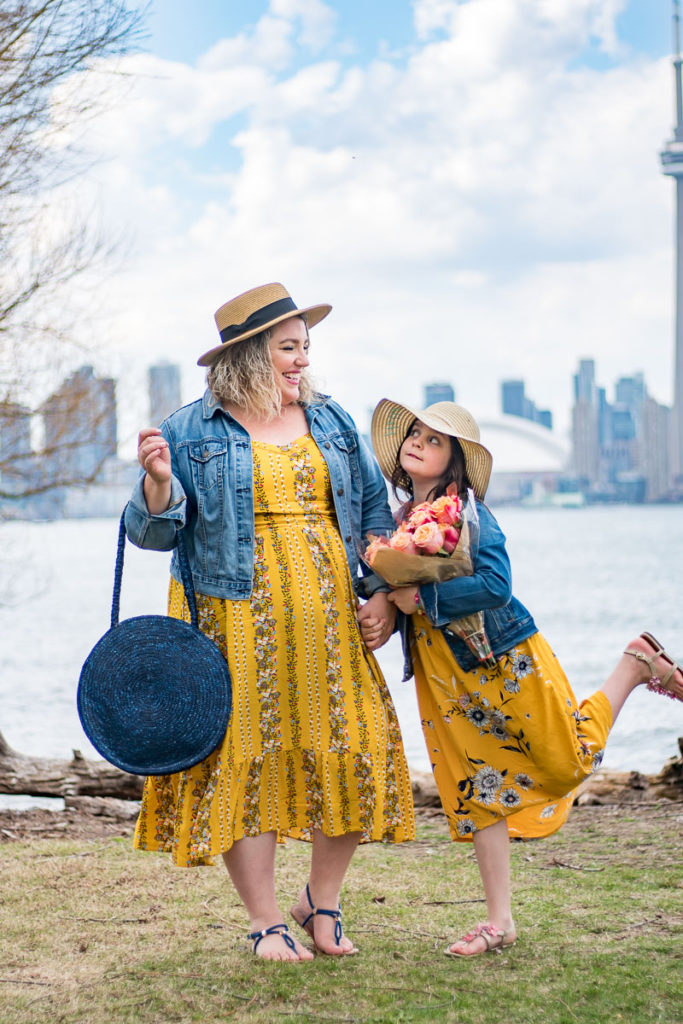 I first saw the dress for myself and fell in love with it. But I was hesitant because I've NEVER worn the color yellow (or at least, ever since that skirt my mom made me years ago!) Because I was shopping online, I really wasn't sure about how the color would look on me. But when I found the similar dress for my daughter, I knew I had to get them both!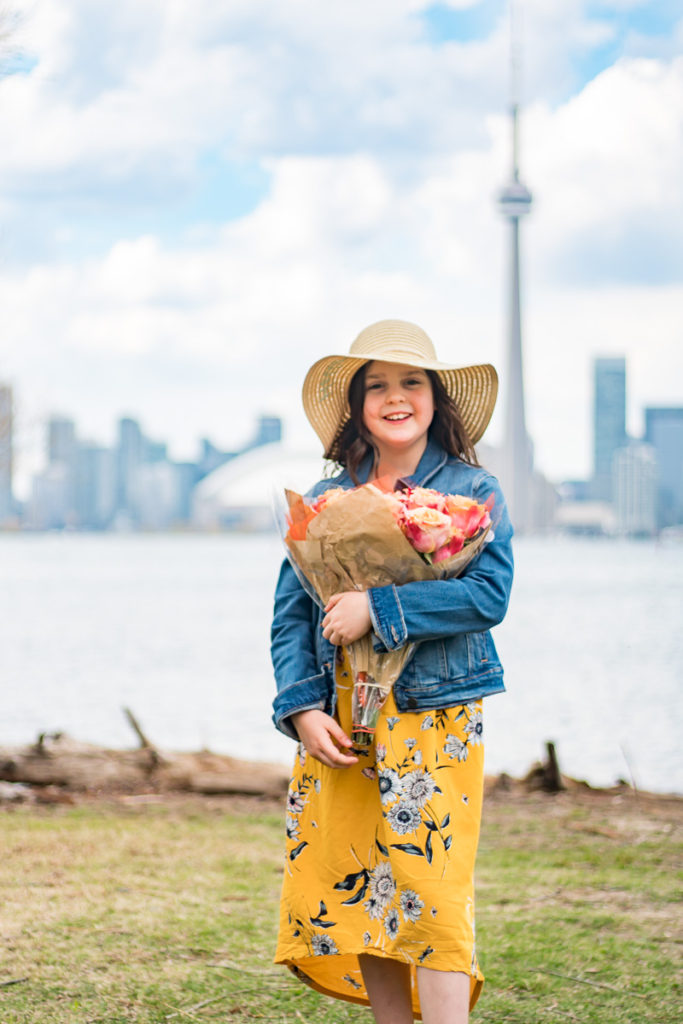 And I'm SO happy that I took a chance on the color because not only did it fit perfectly, I absolutely love the way it looks on me and my girl!
Do you ever take chances when it comes to your wardrobe? I find I have a lot of black but I do like vibrant shirts. I've just never done yellow because I just never thought I could pull it off. But now that I know that I can, you better believe I'll be rocking a lot more yellow, especially this summer!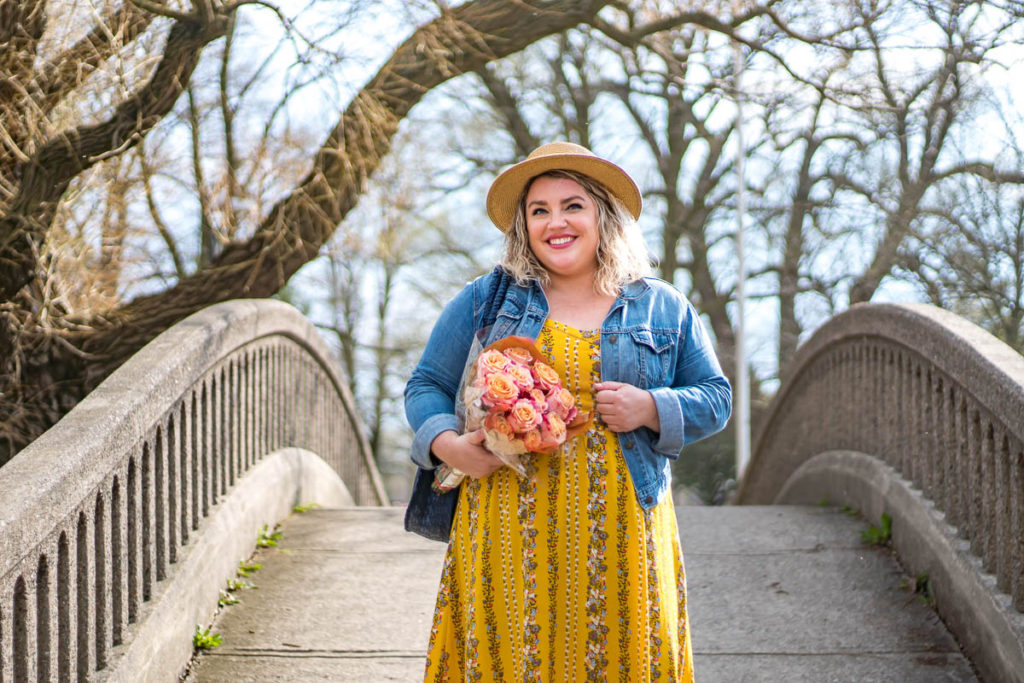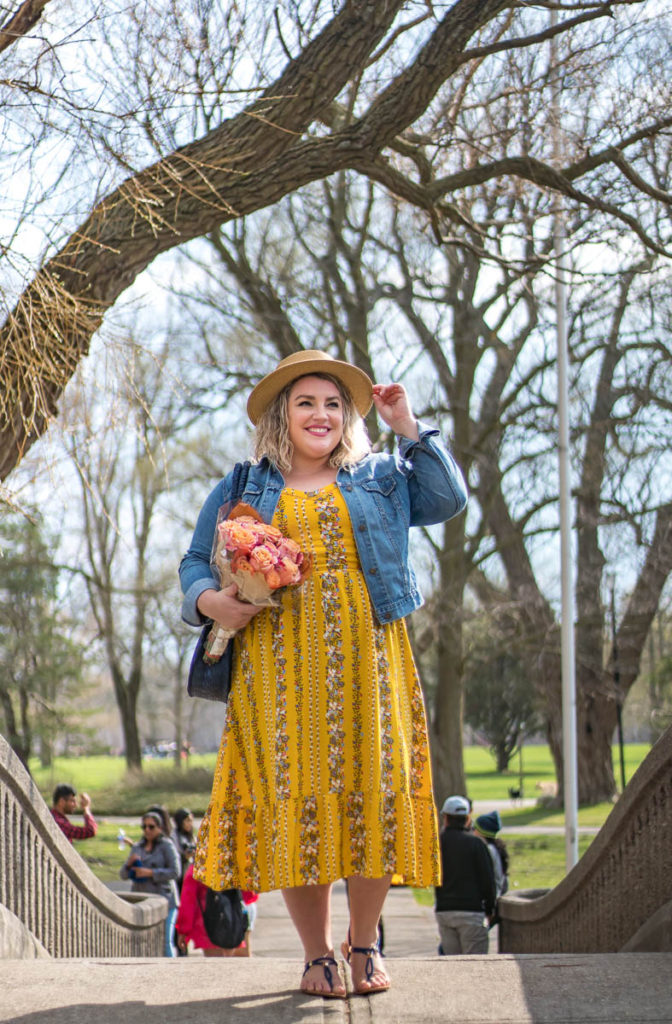 Happy Shopping, Happy Summer and Happy Mother's Day to all you momma's out there!
Love & Blessings,