Recently I was invited to join L'Oreal Canada on a 24 hour trip to Quebec City, Quebec to the Hotel de Glace (Ice Hotel) located at the Valcartier Vacation Village to unveil their newest brand acquisition. We weren't told who the brand was, only that it was called #project_c. I had my suspicions from some of the clues that they sent due to words like "ceramides" because of all the products we had tried for my son's severe eczema.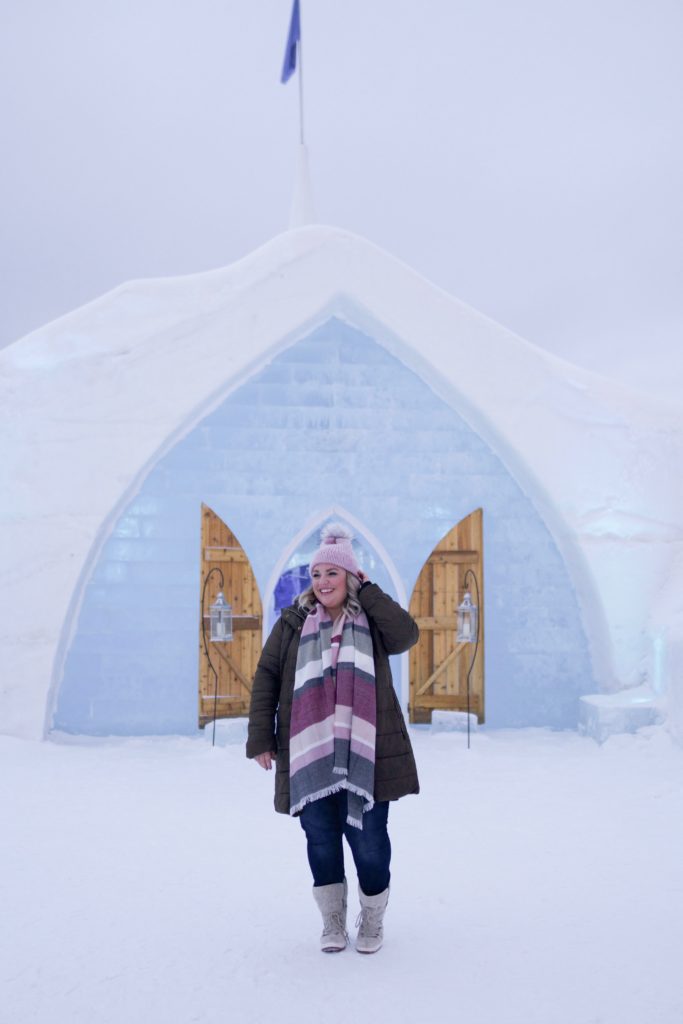 Six years ago when we found ourselves helpless and exhausted in the dermatologists office desperate for something to heal our son's skin, she said "Here's some samples of a brand new barrier cream that has come to market that has what are called ceramides in it. It's called CeraVe and I think it will really help your son."
Well, what a full circle moment I had, sitting at the welcome lunch at the hotel with the brand representatives and other influencers, watching the unveiling video that was full of real-life testimonials about how much CeraVe had helped them. I actually got really emotional watching it because this brand truly changed our lives. It healed my son's skin. It changed his life, which ultimately changed our lives. This brand is very near and dear to my heart and one that is ALWAYS on full stock in our home.
So to be sitting there with the brand reps, hearing about the product and being able to share my son's story was a truly incredible moment I won't soon forget.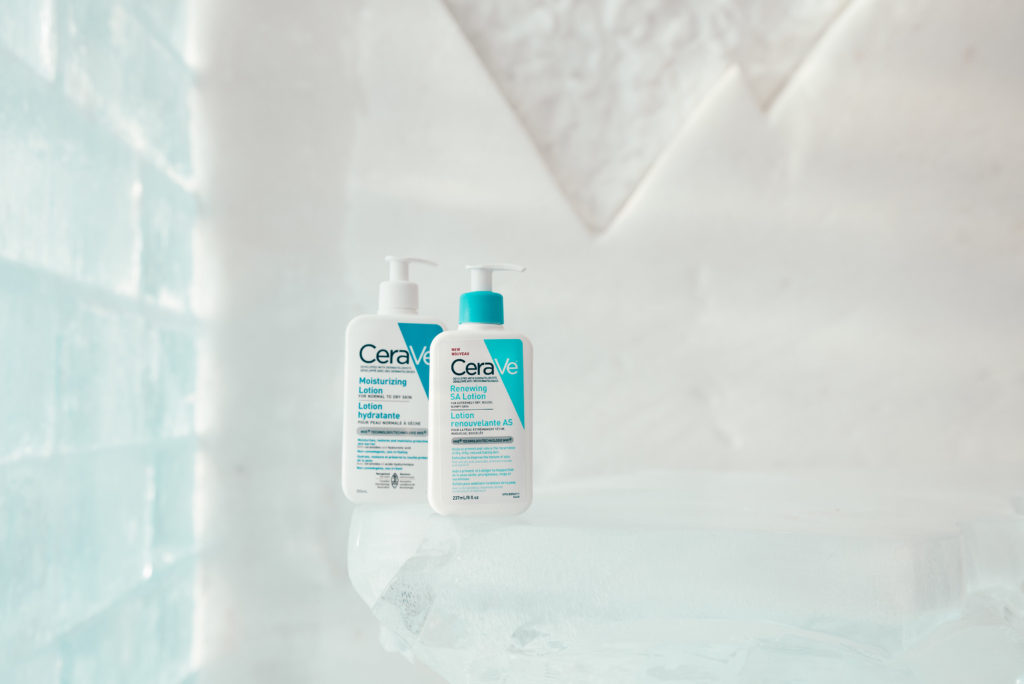 But what I also won't soon forget is how magnificient the Ice Hotel was! The entire property actually at Valcartier Village was incredible and I definitely would love to visit again with the entire family! From a full waterpark to spa and tubing hills with nearby skating rinks, the adventures are endless.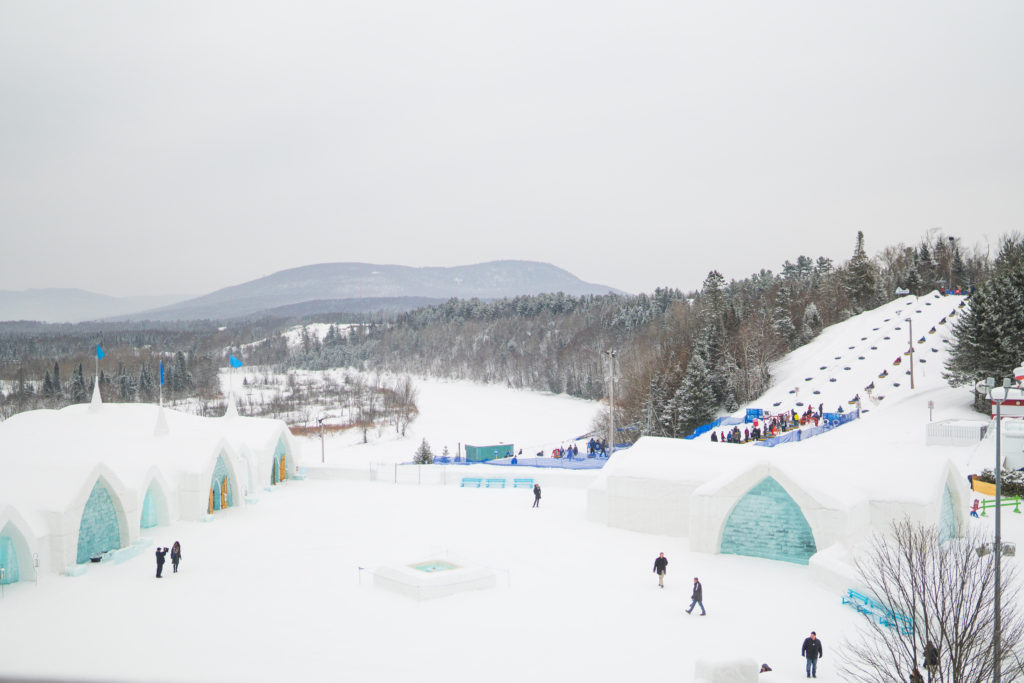 But the greatest adventure of them all is truly witnessing the Ice Hotel in person! Saying that I felt like Elsa from the Disney movie Frozen is pretty accurate! The ice hotel is such a sight to behold with your own eyes that you must go at least once in your life!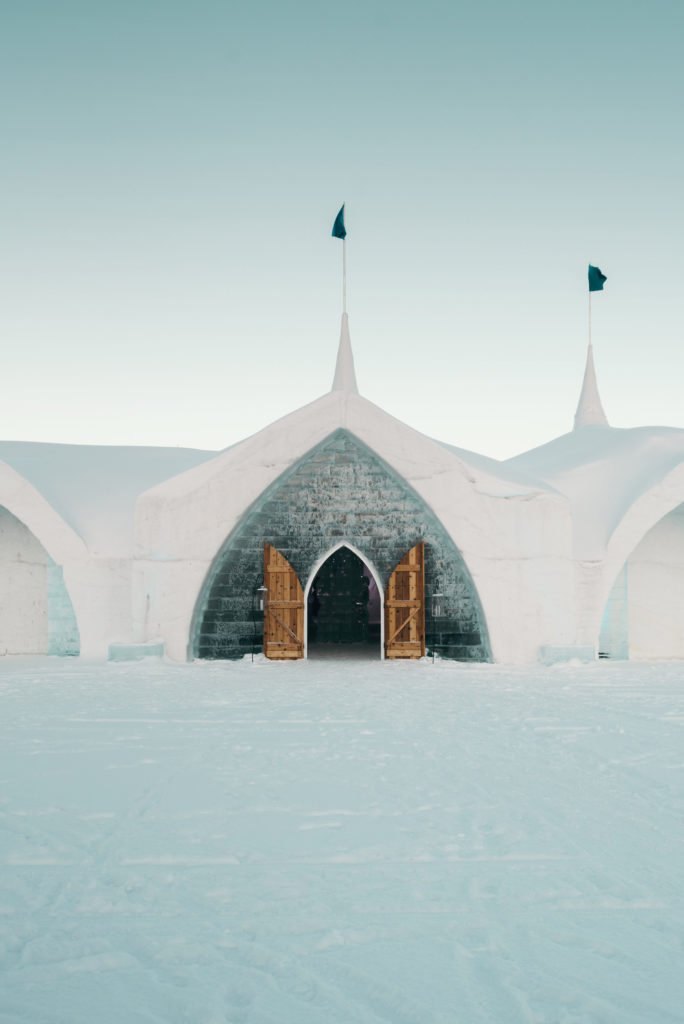 The Ice Hotel has been in operation since 2001 and is rebuilt every single year, starting in November and opens to the public around Christmas time. It will remain open til about the end of March, or weather dependant. The hotel is open during the day for tourists to come in and visit. There is an amazing bar with drinks served out of ice glasses (seriously, so cool). There's an ice slide that you can ride as well as many ice carvings to behold. In the evening, the hotel shuts down to the tourists in order to prep for the overnight guests. There are 44 rooms in the hotel, all ranging in size and details. A few have fireplaces…yes, you read that right, fireplaces inside an ice hotel! The is an entire ritual for how the guests go to sleep in the ice hotel, from going into the hot tubs and then the sauna to bringing dry socks back to the room and so on. There are sleeping bags in every room with very specific instructions on how to get in and out.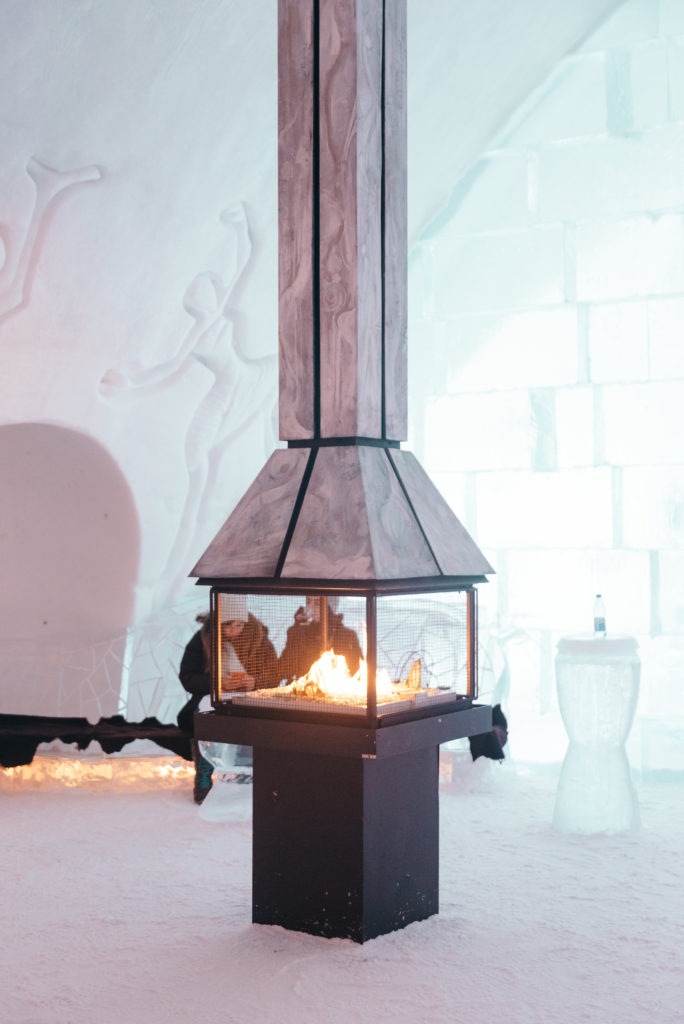 I wish I could tell you that I slept in the ice hotel, but alas, I did not. And here's why. I got really sick the week before this trip and it was still lingering somewhat in my system. I didn't feel 100%. And we were really smart in planning back to back trips where I literally walked in the door from this Quebec City trip to turn right around and walk out to go to Florida for the week with my family. So I didn't want to risk getting more sick or even just having a tough night sleep. I'm the kind of person who already struggles to sleep in hotels, so being confined in a sleeping bag, in a cooler environment, surrounded by ice while sick, didn't have me that thrilled! HA! So I opted to stay inside the Valcartier hotel and I actually had a wonderful sleep!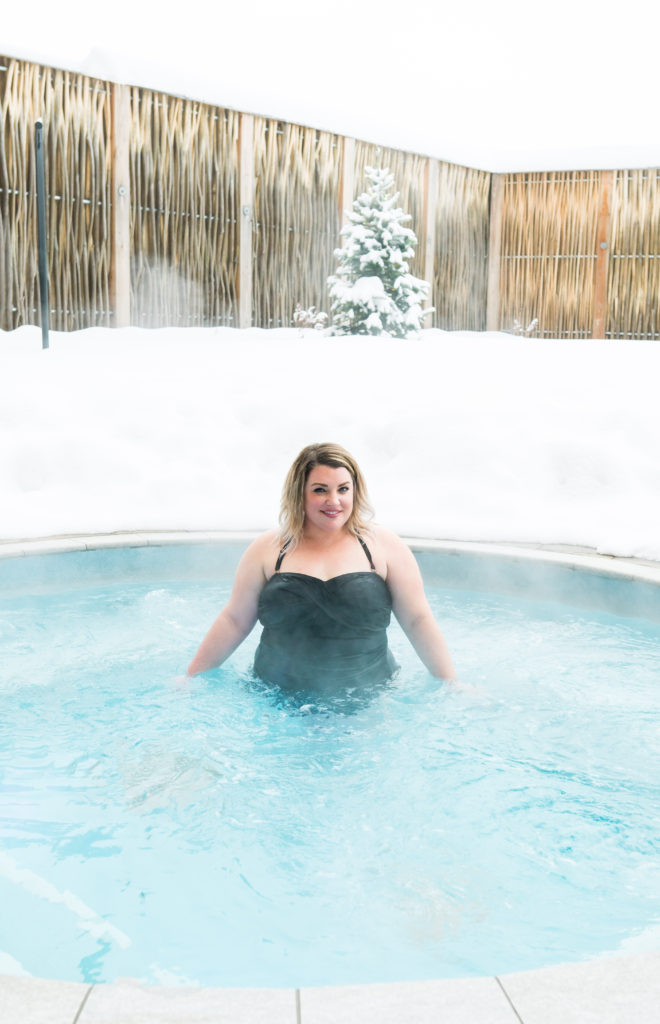 Truthfully, had my husband been with me, I would have been more apt to trying the ice hotel. The rooms are very quiet and feel somewhat secluded (even though they aren't). So I think experiencing it with someone would make you feel more secure and comfortable, at least for me it would.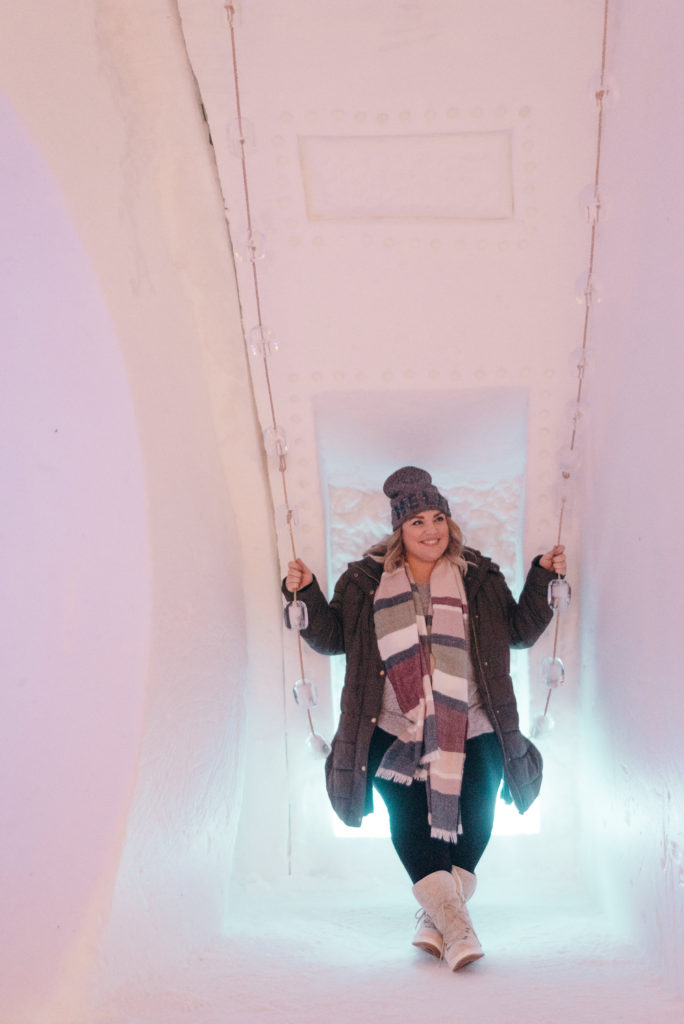 But overall, visiting the Hotel de Glace, Valcartier Village and hanging out with L'Oreal and their newly aquired CeraVe brand was truly an unforgettable 24 hours I won't soon forget! We laughed, we cried, we were hot in the spa and cold in the ice, we ate well and had a few drinks in between. Overall, such a fabulous time away and I'd highly recommend checking out the hotel!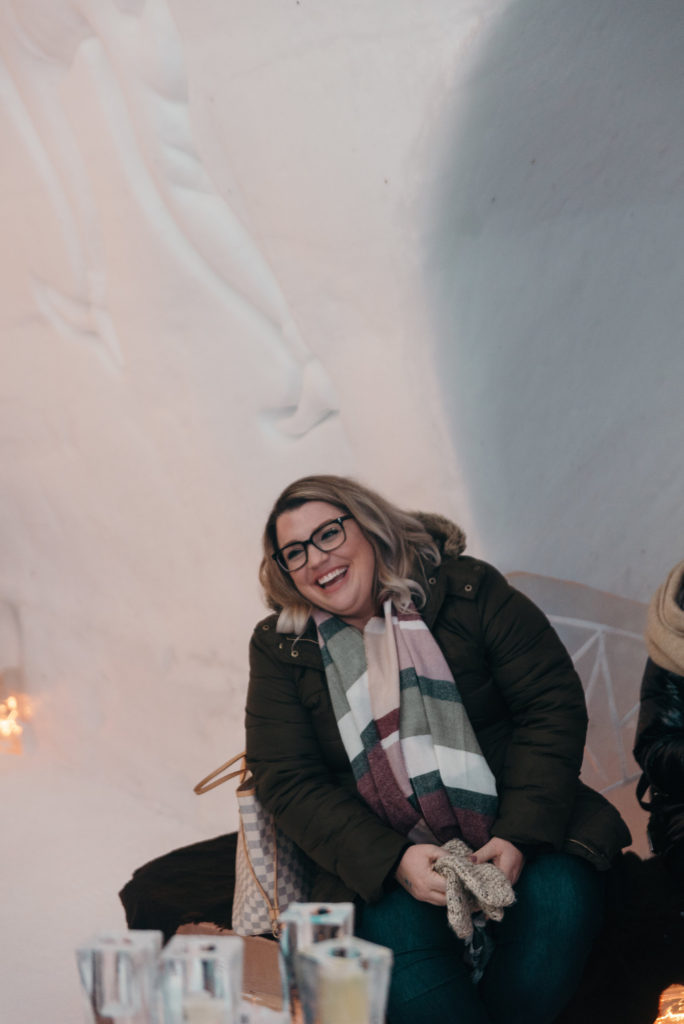 I can't thank CeraVe enough for not only inviting me on this trip but for creating a product that truly changed our lives. It's something we use every single day in our home and I know a product that we will use for the rest of our lives. I cannot say enough GREAT things about the brand. And make sure to check out their newly extended line of products from face and eye creams to cleansers and even a baby line! Literally something for everyone!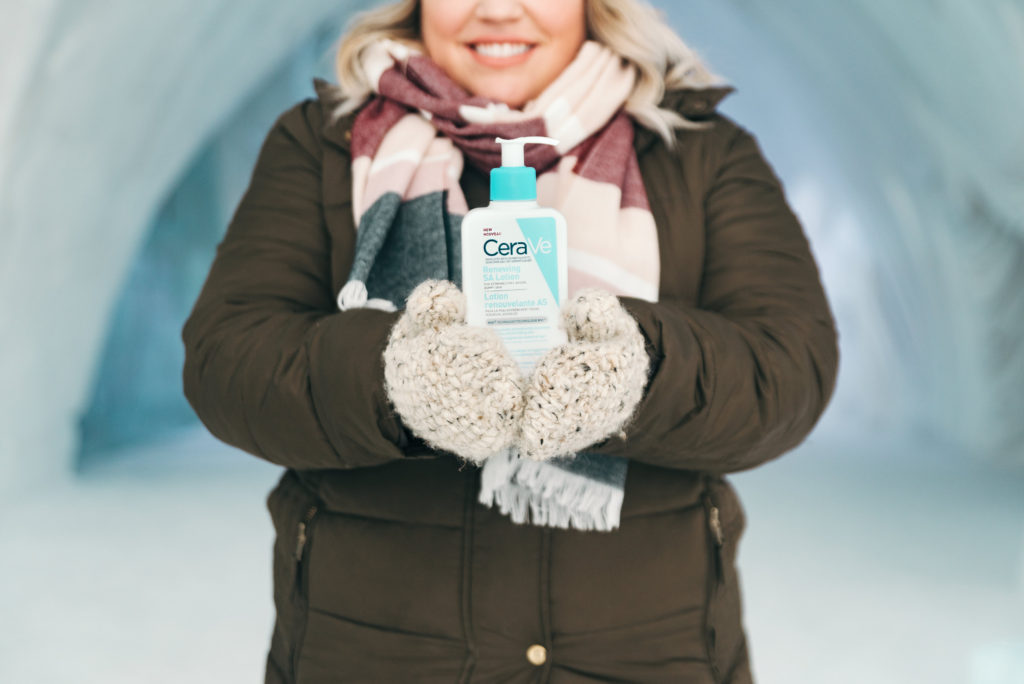 If you have any more questions about CeraVe, please feel free to reach out. Many have messaged me personally and I respond to all of them because I know what it's like to suffer yourself and have a family member suffering from eczema. If I can help anyone from our own experience, I'm more than happy to!
Love & Blessings,

Note: Pictures by Alexa Cude (@seriouslyalexa)