I've made mention over the years just how HUNGRY my kids get, especially after school. It's often as if they haven't eaten in days when they walk through the front door and they make a b-line directly to the snack cupboard quicker than I can ask how their day was!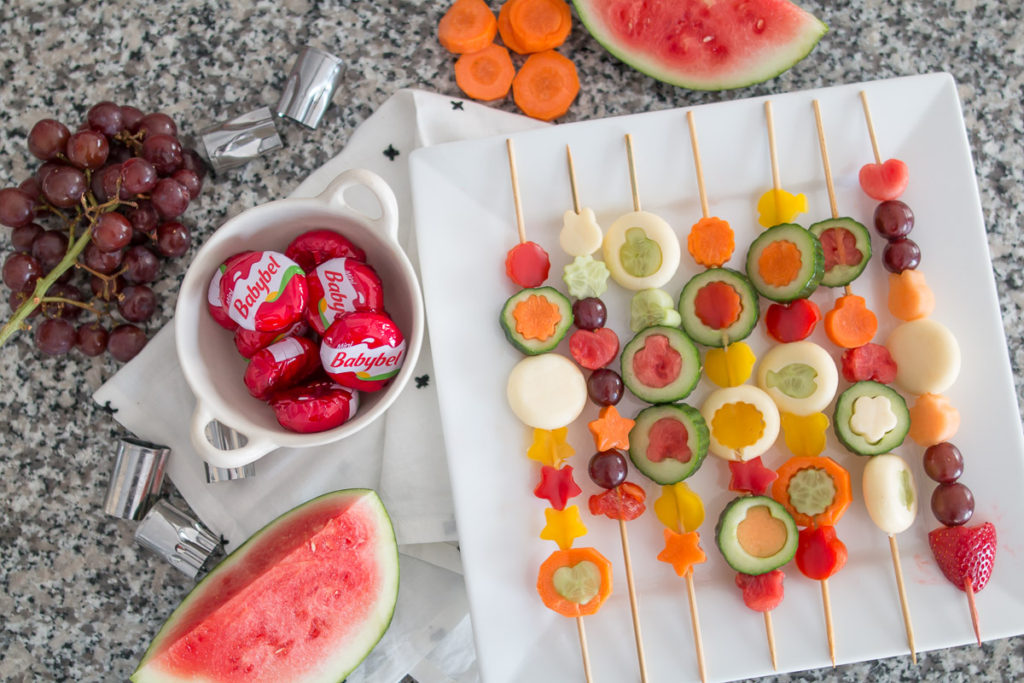 But I find it's really important for them to fill themselves up with healthy, nutritious foods that will help hold them over until dinner. Because otherwise, if they eat only cookies and other sweets, the cycle will continue and it will be like a bottomless pit of hunger until they've eaten everything in sight!
So for us, I've been trying to fill them up with some fruit and veggies, as well as some kind of protein like cheese or sandwich meats. Recently I noticed that if I got the kids involved in the making process of the snacks, they not only eat it better, but it seemed to slow down their cravings as they focused on creating their snack.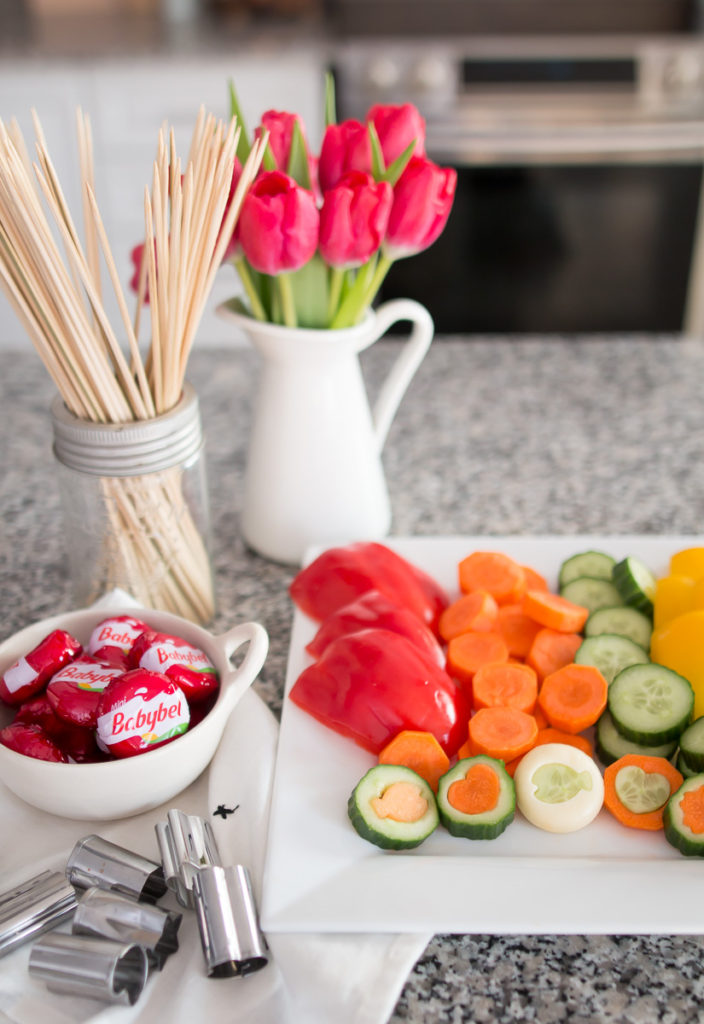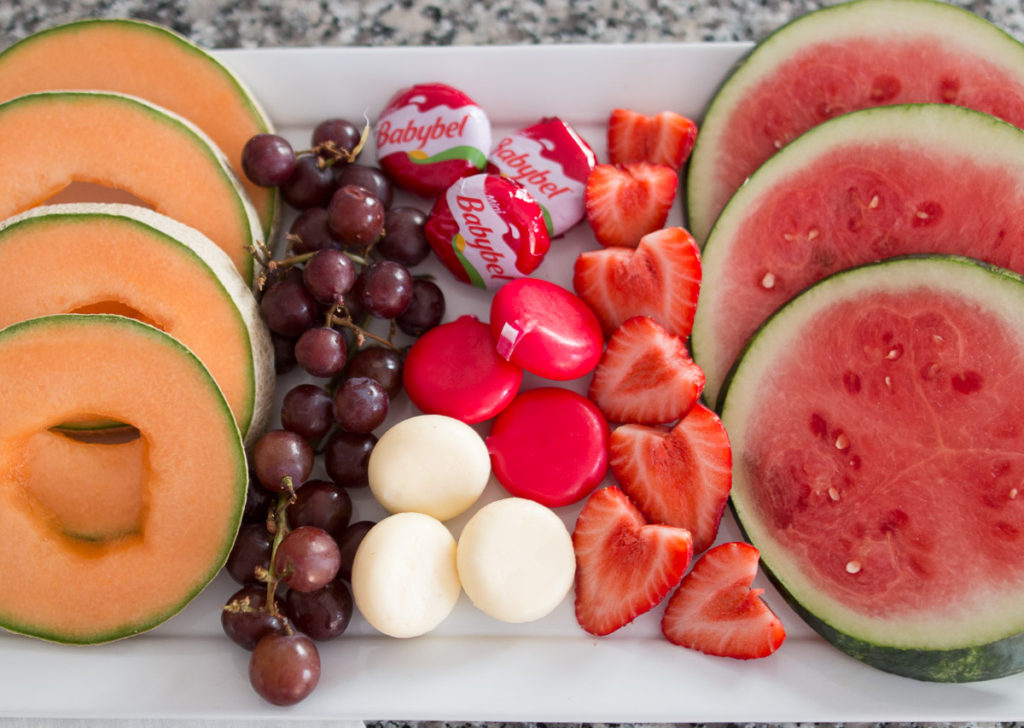 Here is our latest snack invention: Fruit, Veggie and Cheese Kabobs, the perfect snack for kids! We've been eating Mini Babybel's for years as we all love that legendary taste, but the idea of putting them on sticks as well as using cookie cutters to cut them into fun shapes seems to make them even more desirable for my kids to eat! I used a small cookie cutter set that I ordered online with some super cute animal heads and shapes and let the kids use their imaginations to create all kinds of fun combinations with the fruits, veggies and cheese.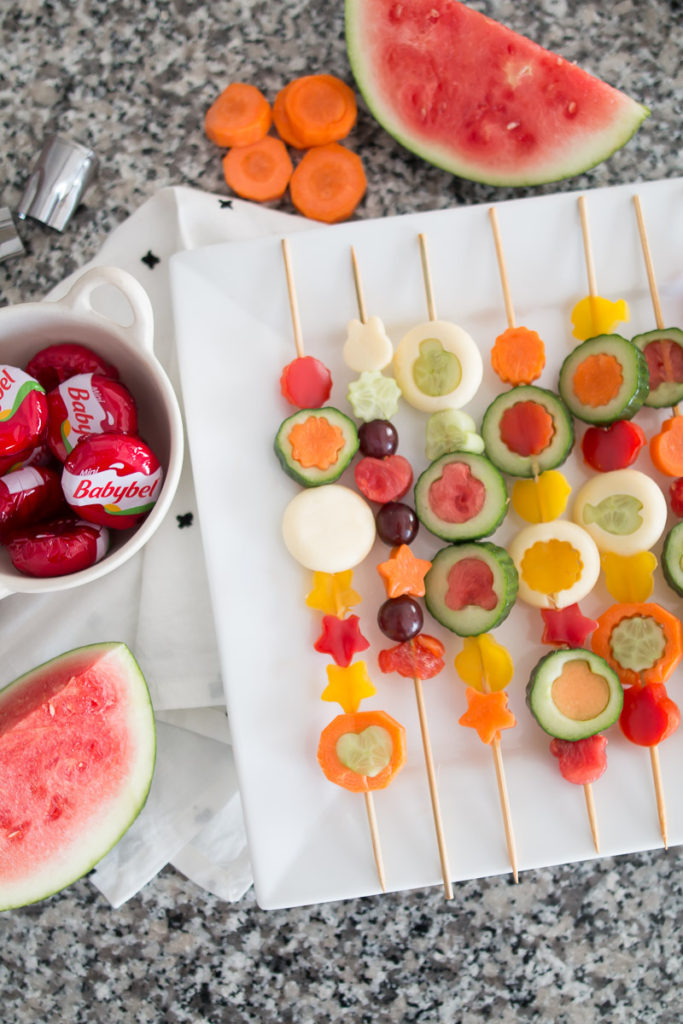 Are they not the cutest?! Super simple, gets the kids involved and make sure they are getting a good source of protein by adding in the Mini Babybel Cheese! The great news is that YOU can WIN a ONE YEAR supply of Mini Babybel's to help you incorporate them more into your kids daily snacks! Simply head here to enter and for all the contest details! Good luck!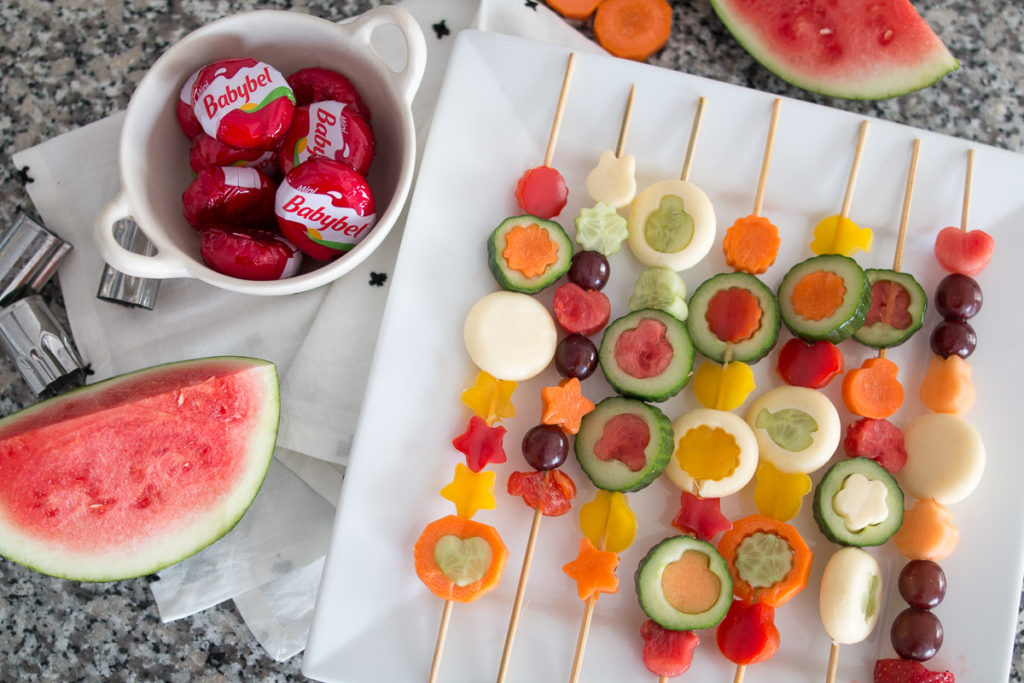 Snack time doesn't have be a fight between mom and child, rather it can be something that you engage in together while fuelling the kids with the best foods available! So grab some Mini Babybel's, some fruits and veggies, a few cookie cutters and wooden sticks and let your imagination run wild!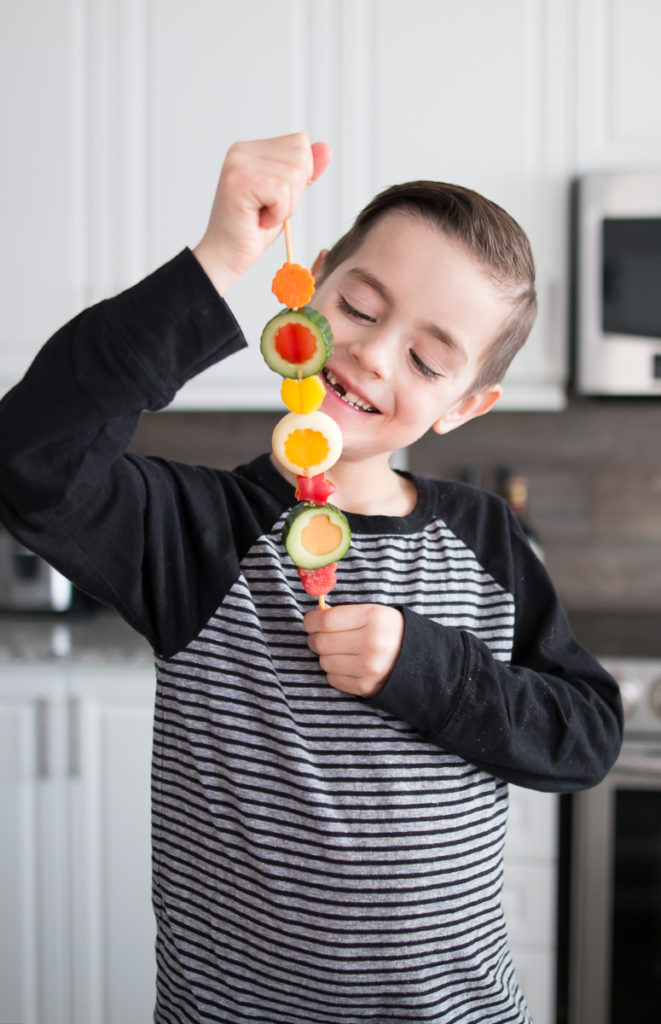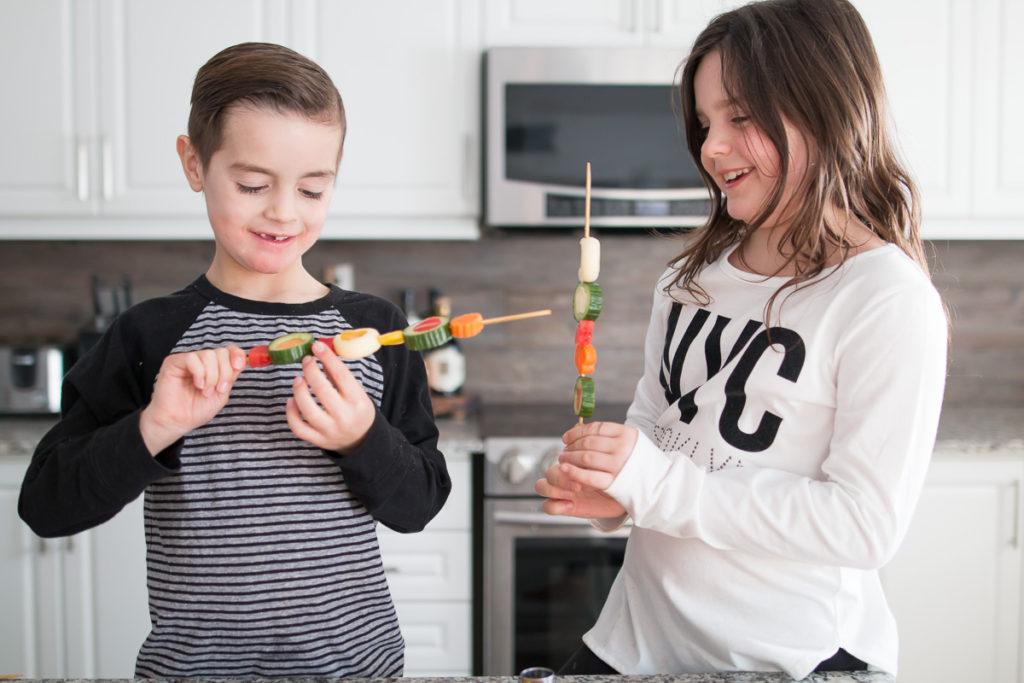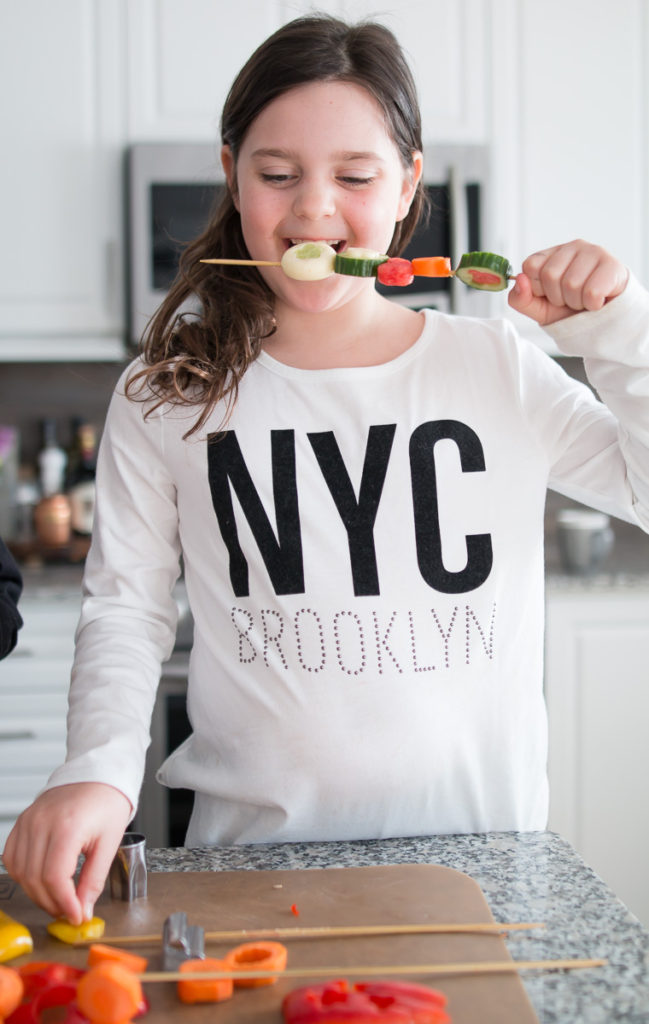 Love & Blessings,

Note: This post was sponsored by Mini Babybel where I have received product and/or compensation in exchange for my honest review. As always, the thoughts and opinions are 100% my own.