It's been so long since I've done a fashion post that I almost forget how to write these!
But today I thought I'd share with you my new favorite "Mom" look.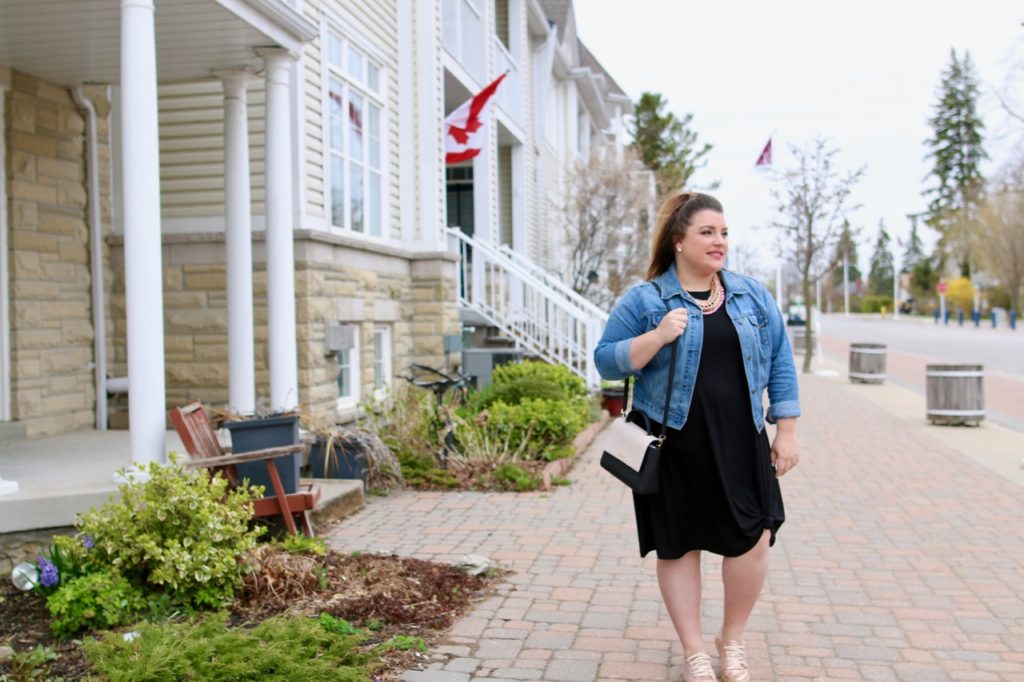 If I'm totally honest here, I must admit to you that since I work from home and don't go out much (other than through the 'drive-thru' line at my kids school to drop and pick them up), I spend most of my days living in yoga pants and a tank top! Yup, true story.
But, when I DO get out, I like to change it up a little, put that mom uniform away, and pull myself together a little more.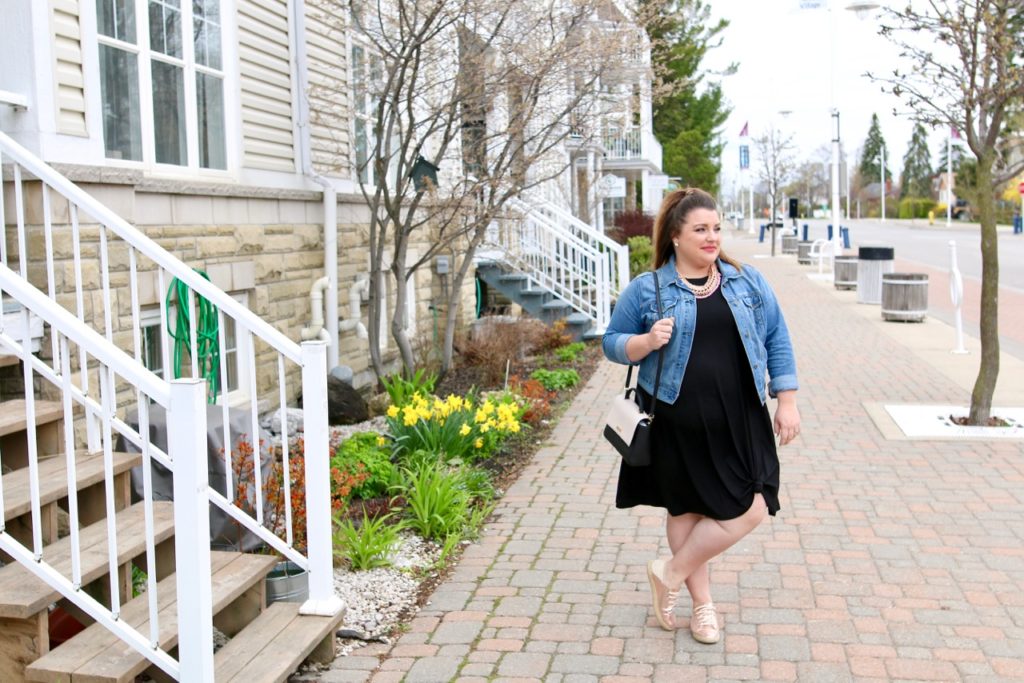 The key for me is ALWAYS comfort. Hands down. I hate all forms of jean, unless it comes in a jacket. They are just so restrictive. I am a big fan of anything with stretch and jersey knit fabrics.
So I call this look "glam-athletic-leisure." Yup…definitely just made that up. The dress and jacket make up the leisure, the sneakers account for the athletic and the glam comes in with the statement necklace!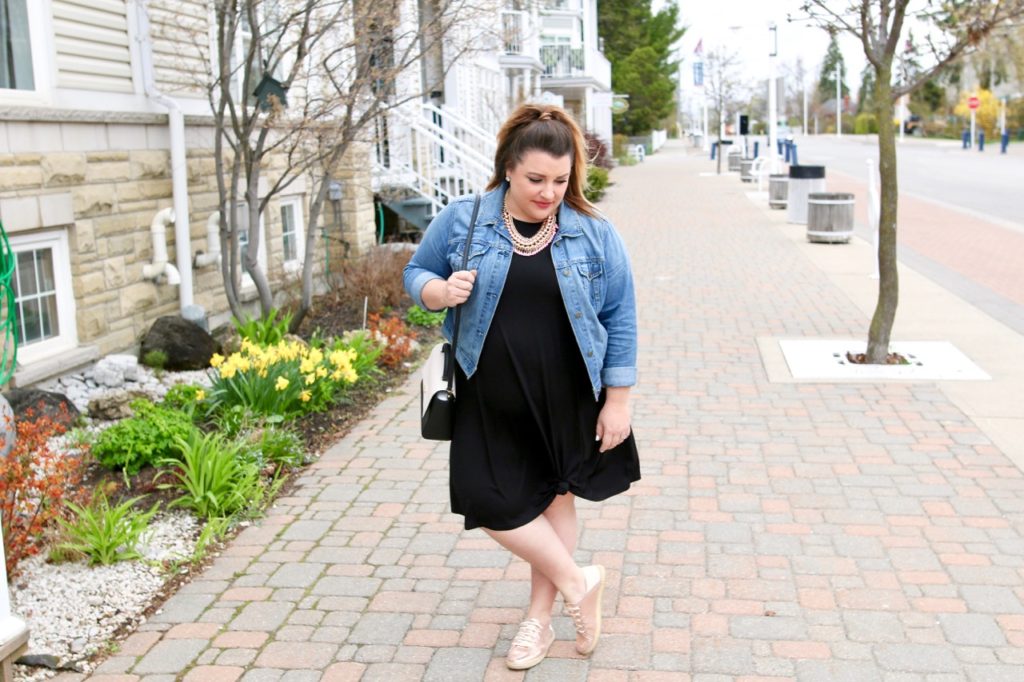 This jersey knit dress is absolutely going to be my go-to this summer. I found it at one of my favorite stores Winners for about $30! It is so comfortable and versatile, being able to dress it up or down for many different occasions. I tied a knot in the bottom hemline of the dress to try and create some interest.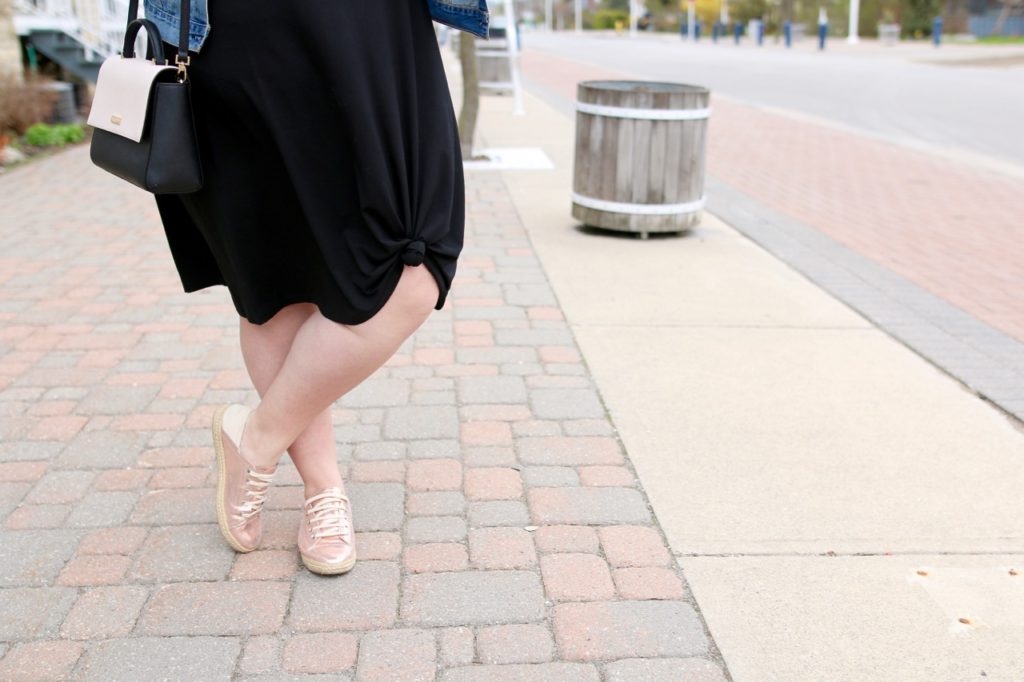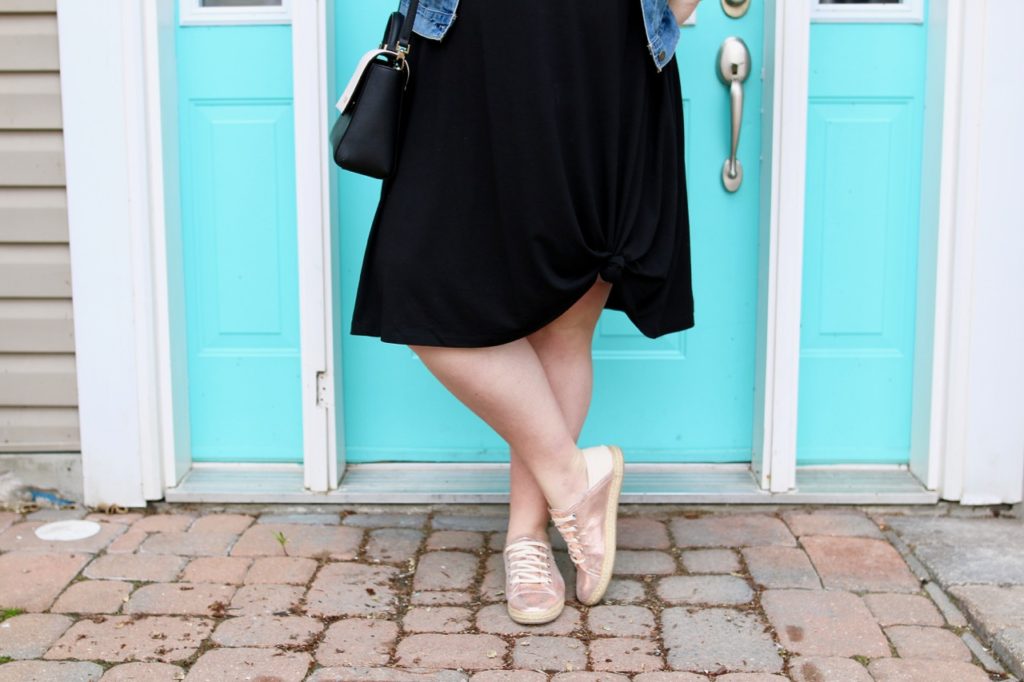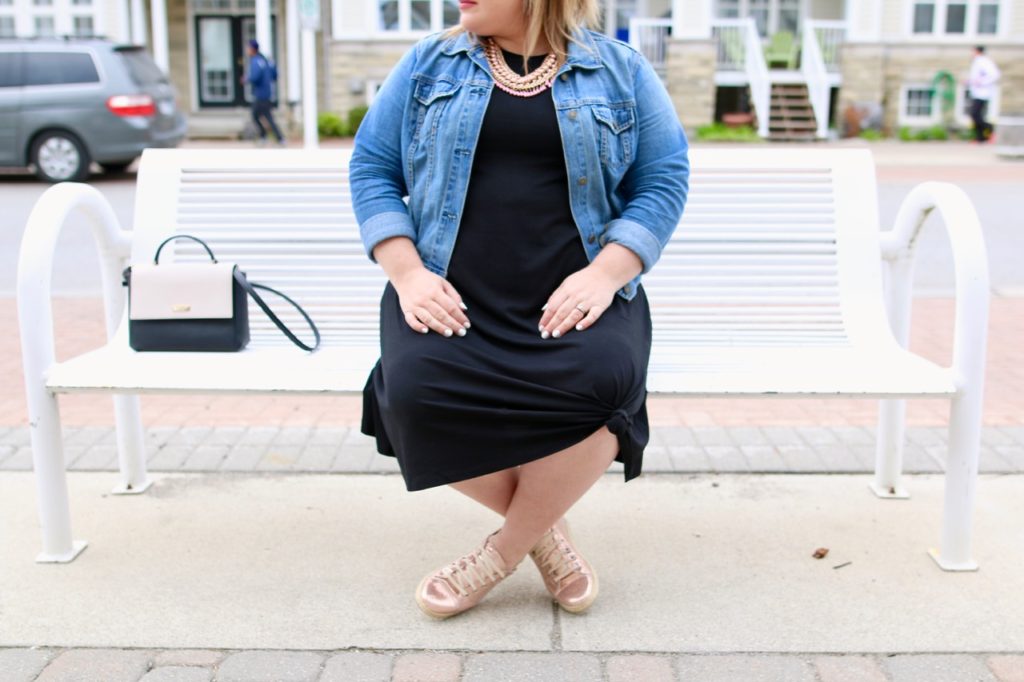 Adding a statement necklace is always a good idea! This one is from Cherrypick, truly one of my favorite pieces of jewellery. I love the colors and how it feels so summery.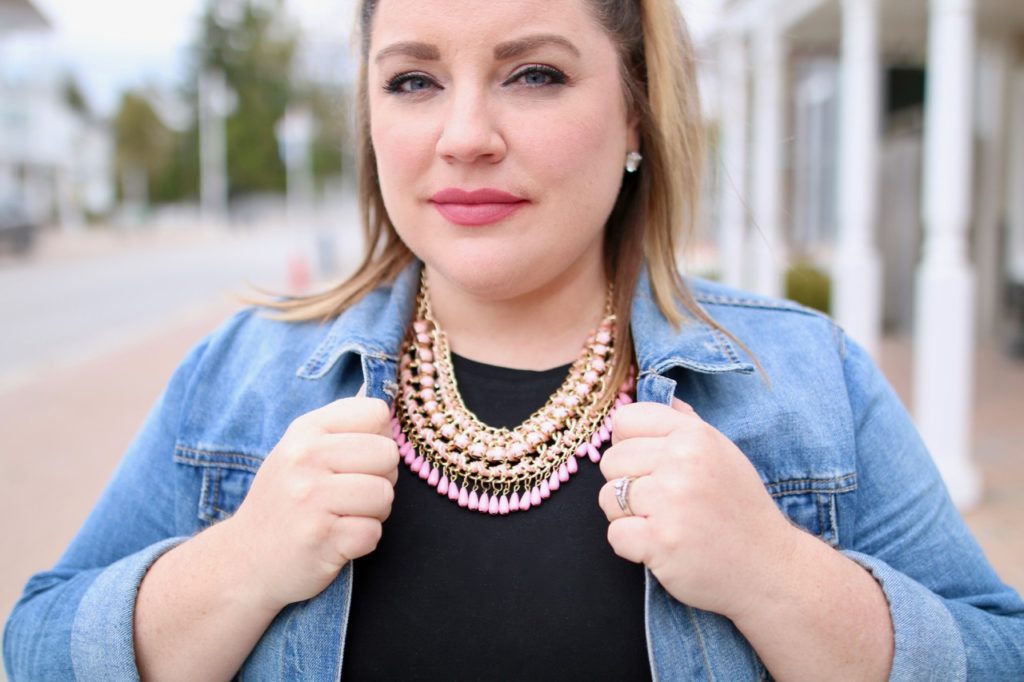 I've added in links to similar looks below so you can shop this look, if you'd like! Tell me below, what is your go-to "Mom" look this summer?! Happy shopping!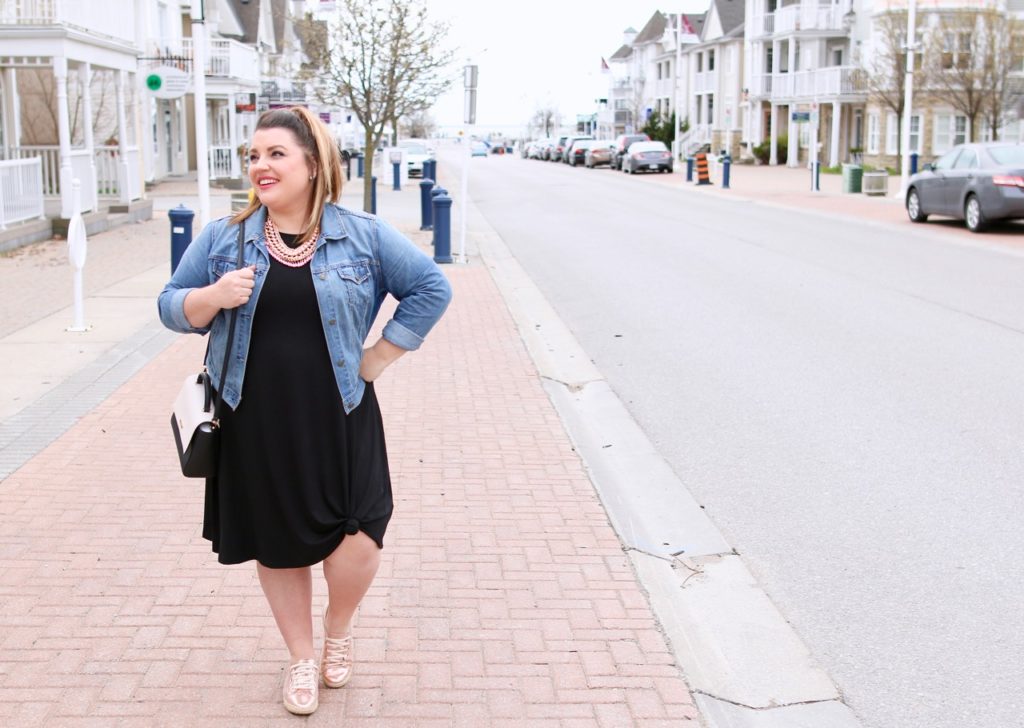 Love & Blessings,