I had the privilege of watching my *brother* get married yesterday. I say *brother* with the asterisk because we aren't related by blood, but we are most definitely family. Our parents have been best friends as long as we have been alive and we grew up living only 10 houses apart. We celebrated all our birthdays together and walked through many of life's major events together, like entering high school together!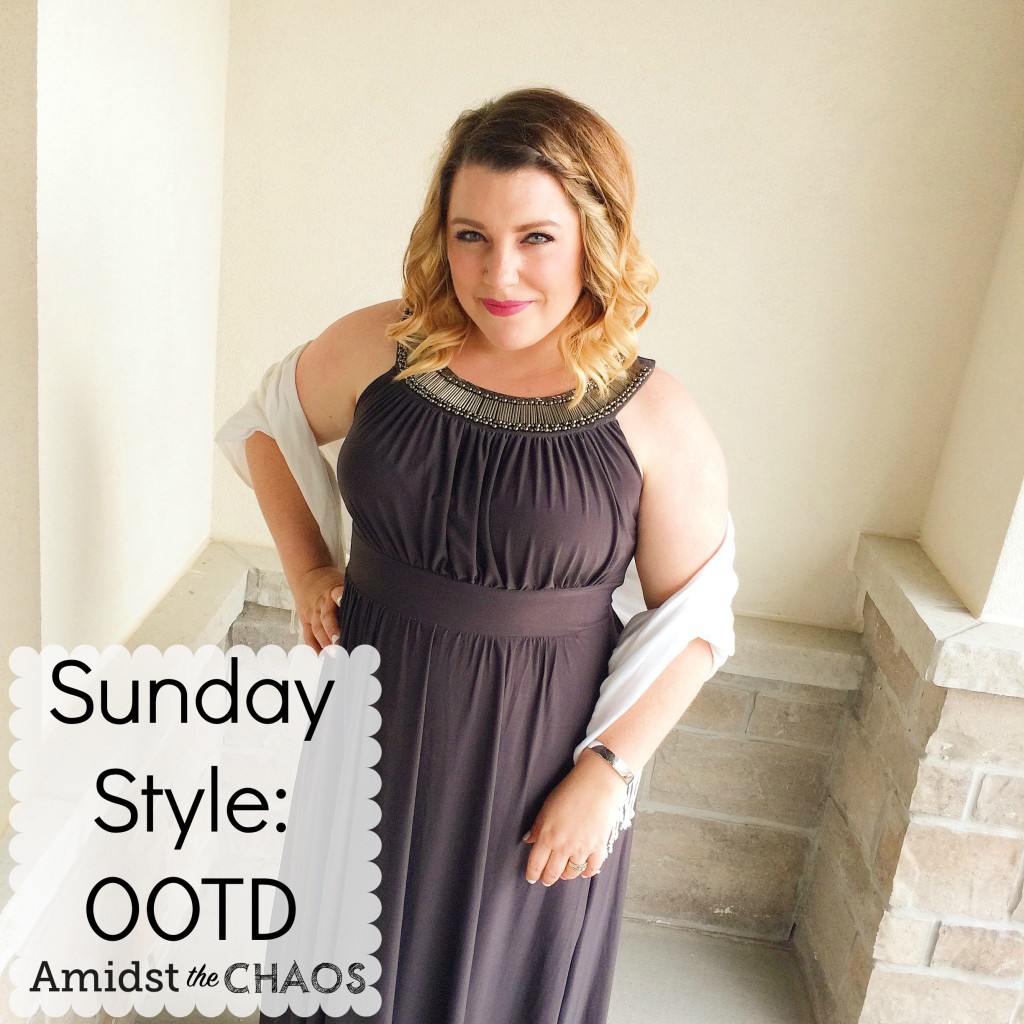 Our mother's would often joke about us marrying each other but we knew that was never a possibility as we considered each other siblings. He was there to celebrate my wedding almost 10 years ago and I was so delighted to finally be celebrating his! His new wife is absolutely lovely and I couldn't be more excited and happy for them!
I wanted to share what I wore for the wedding with this edition of Sunday Style: OOTD (outfit of the day). I absolutely loved this grey empire waist maxi dress complete with embroidered beads along the collar. I loved the color and the fact that it had a necklace built right into the dress. I threw a white pashmina over my arms, to add a bit of contrast but also for warmth.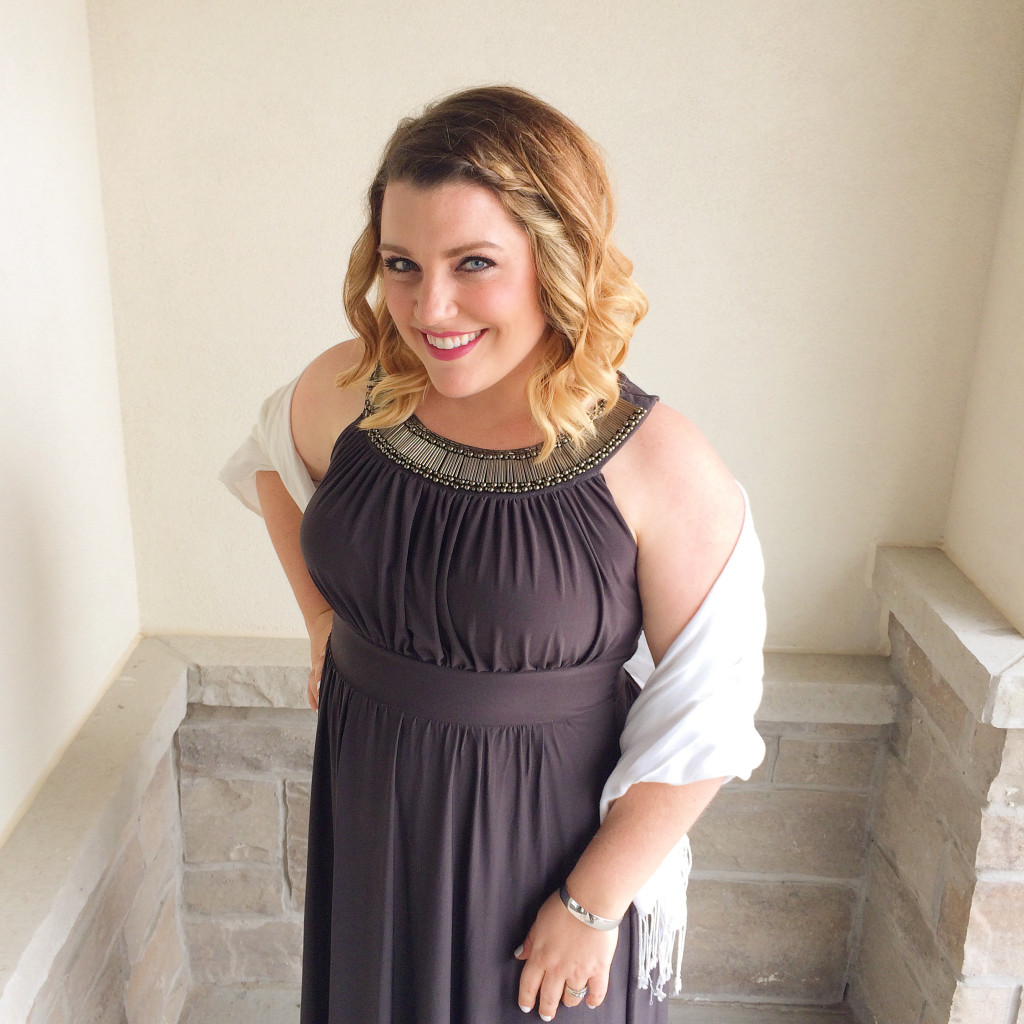 To accessorize the outfit, I simply wore a silver bangle and then I added a black beaded clutch. This clutch is very special to me because it was my Baba's (otherwise known as Grandma!) She passed away 10 years ago and this was one piece I was able to keep from her items. I use it for all kinds of special occasions and remember my dear grandma every time!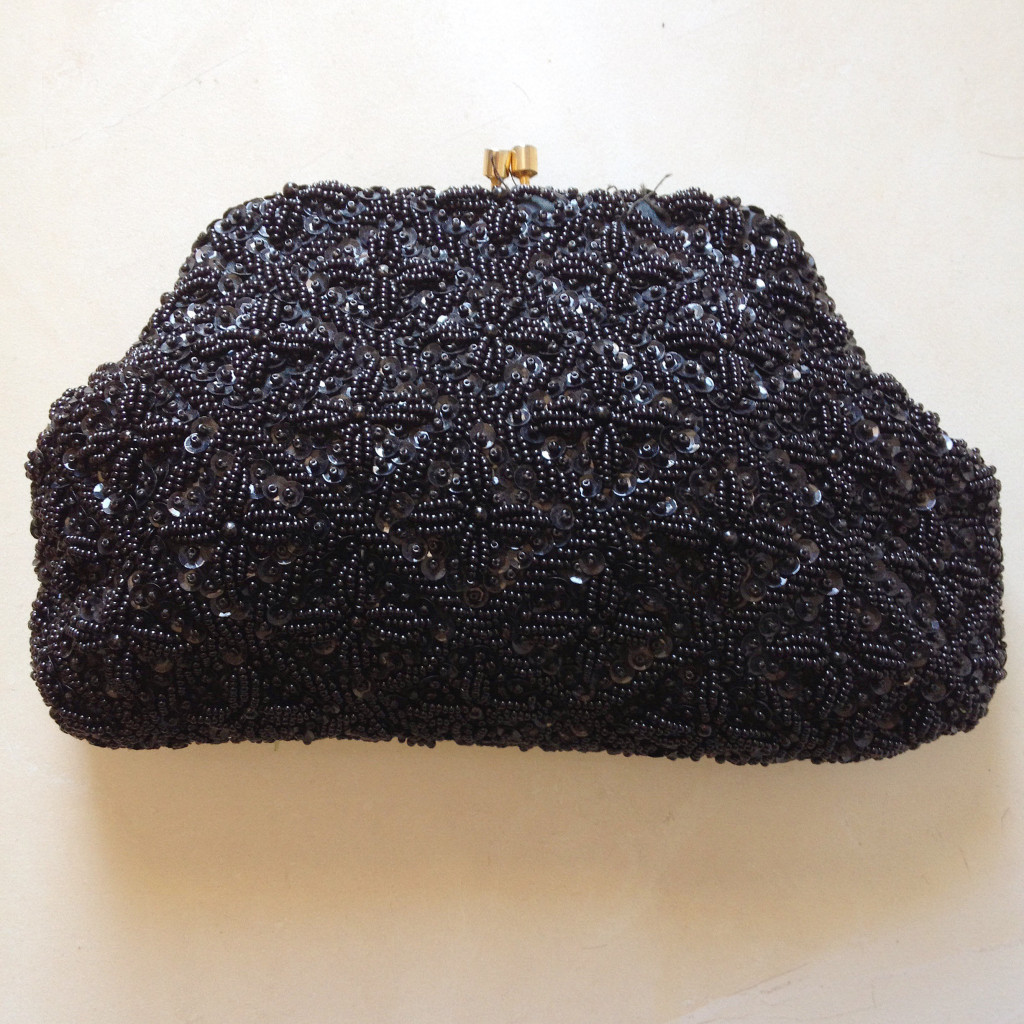 To finish the look, I did my nails in Miracle Gel's Get Mod polish. I'm telling you, I swear by this stuff! It lasts a full week on my nails and I'm pretty rough on my nails. Then I wore MAC's Girl About Town Lipstick!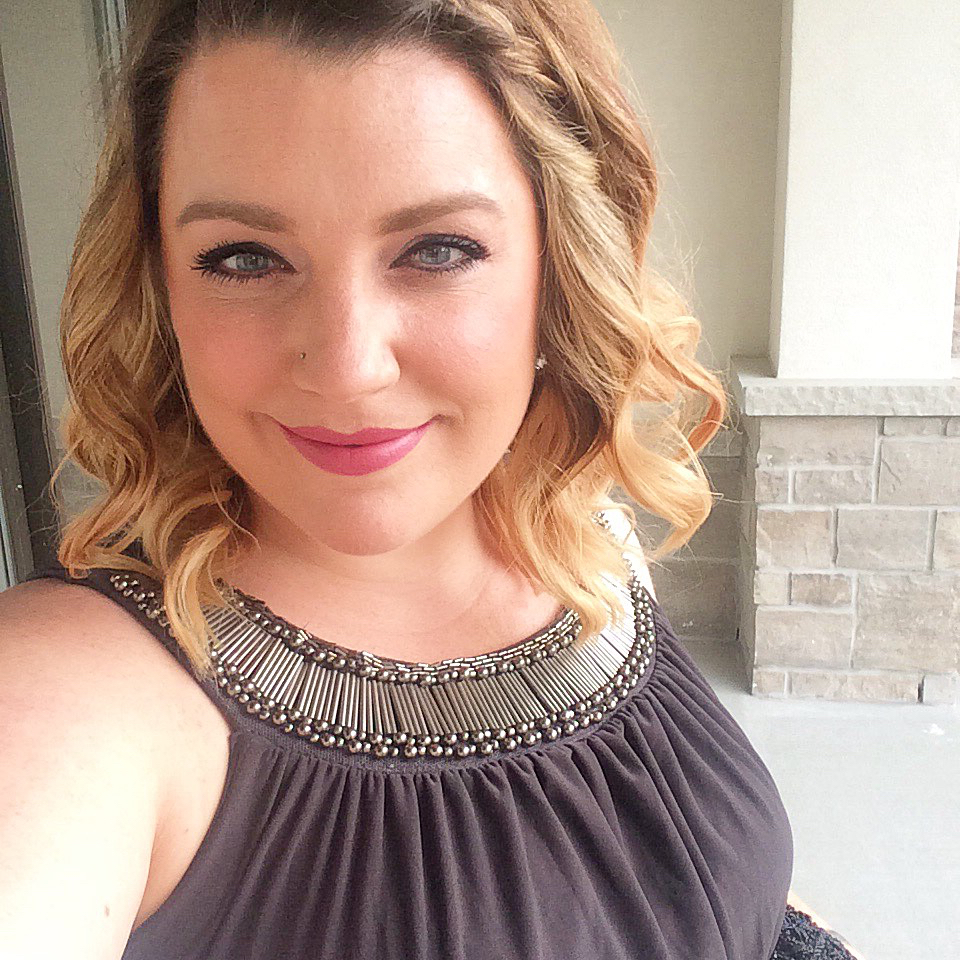 I've put together a similar look for you to shop as well! You can click through each image and shop directly from the blog! Happy Shopping!
In the honor of full disclosure, I feel like it wouldn't be right for me to not mention one VITAL article of clothing that I was also wearing, yet you cannot see. I am talking SPANX! That's right, a woman's best kept secret…well I guess in my cause, it's no longer a secret! But I have to share that with you ladies…because, we gotta stick together on this! Things happen to your body after you've had babies and as you all know, I'm on my weight loss journey and haven't reached my ultimate goals yet. So, what's a momma to do?! SPANX to the rescue! If you haven't ever tried a pair, NOW IS THE TIME! It just helps keep everything "held together" and creates a more seamless look. While you would never catch me taking of picture of mine, here is a link where you can shop for them!