As promised from yesterday's post, I wanted to share with you what my son's haircut looked like! He was in desperate need of a cut but I was having such a hard time parting ways with his beautiful hair.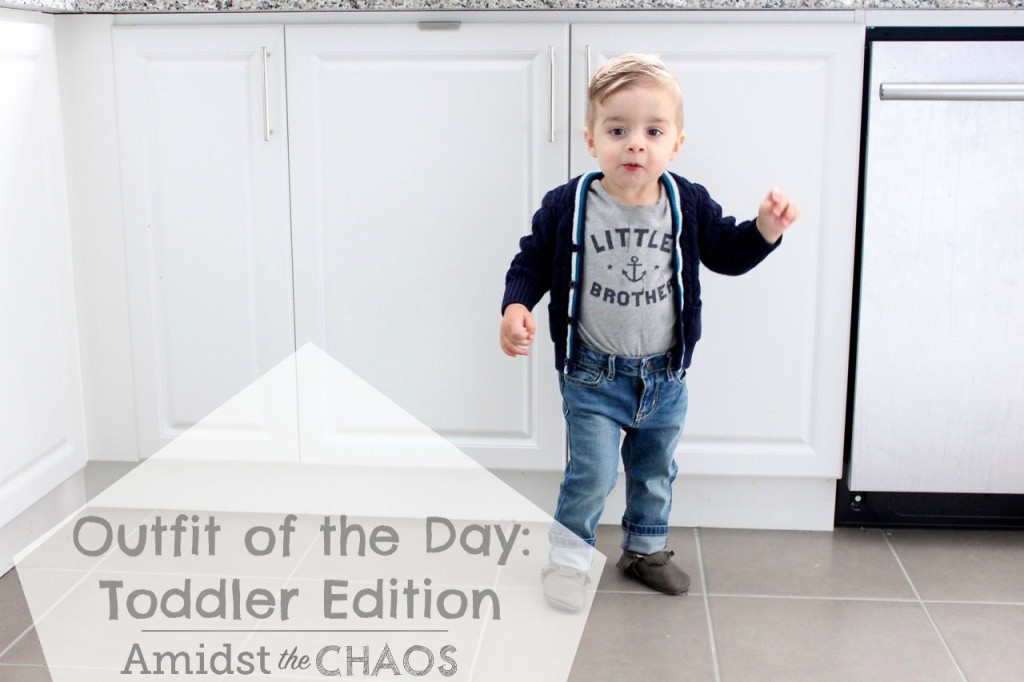 Some people were asking, so I also did a video of me cutting my older son's hair for you to all see the techniques (or lack there of), that I use when cutting the boys hair. Here it is, for any of you who are interested!
Along with my littlest one's new do, I wanted to share an outfit of the day, this time, a toddler edition! I won't lie, as the third child, this guy does get loads of hand-me-downs. But the seasons are slightly off between the two boys, so we have had to purchase some clothing for him.
Here he is sporting his Joe Fresh skinnies, a Little Brother Baby Gap Onesie and a Joe Fresh cable knit cardigan. Oh and we can't forget the amazing leather moccasins! Those are my favorite!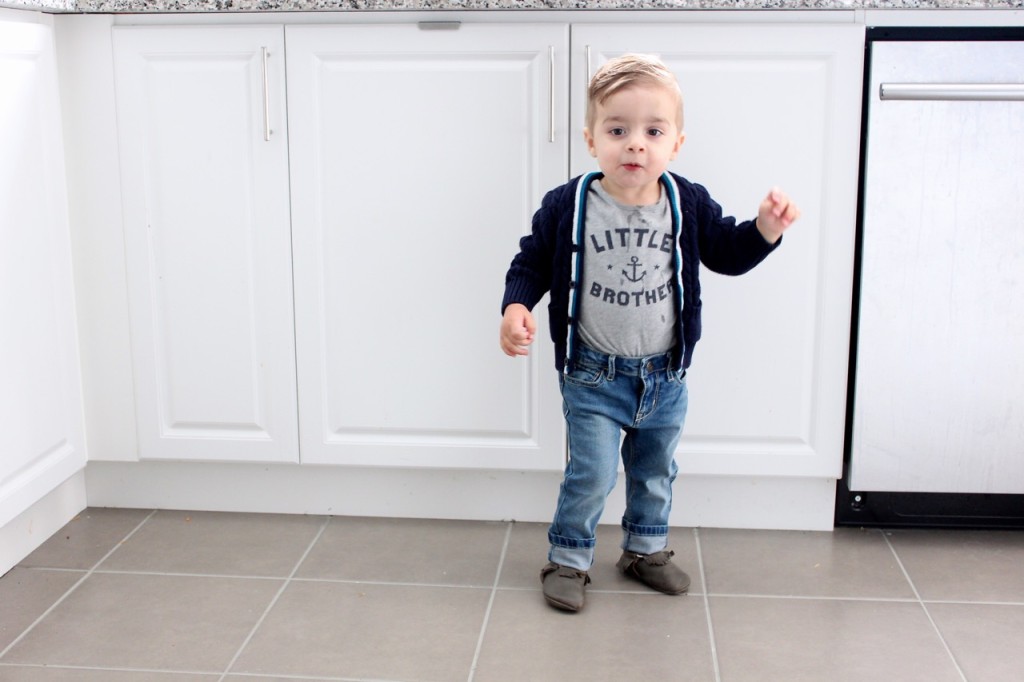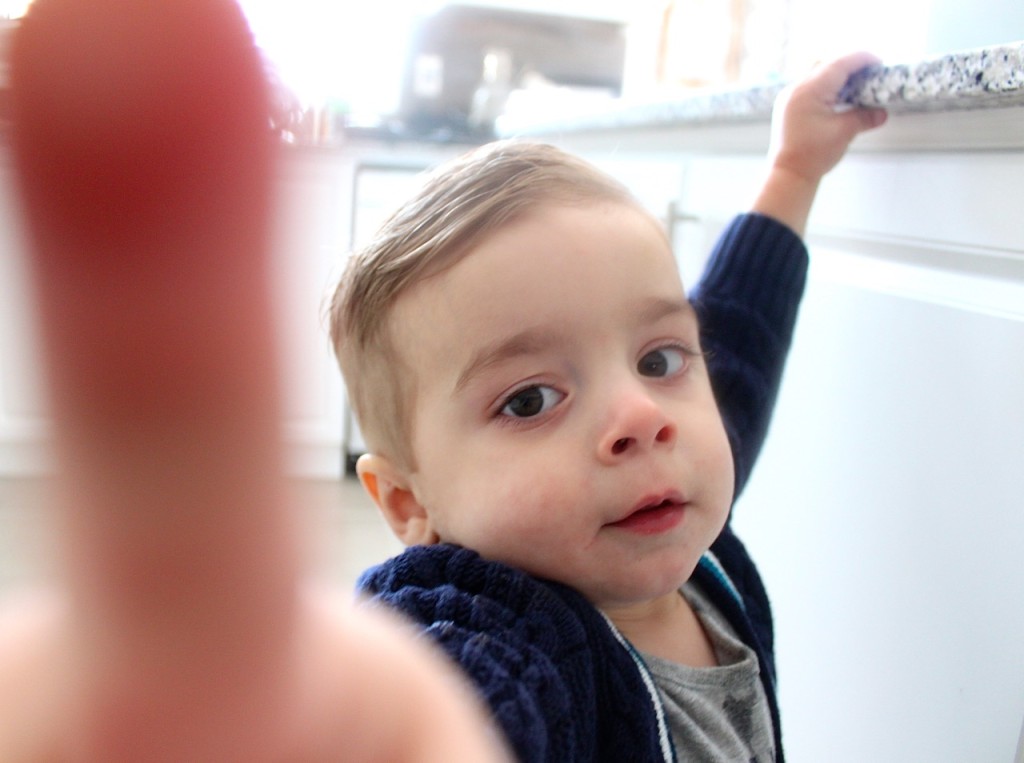 "Ok, no more pictures Mom!" He was a great sport, especially when I pulled out the grapes to encourage him to walk towards me! Anything for the shot, right?!
To shop my little one's similar looks, just click on the links below! Happy shopping!