It's hard to believe that Christmas is just around the corner and soon, we will all be gathered with our family and friends, enjoying quality time together, while we unwrap our gifts and eat way too much food!
We've talked a lot about decorating, we've even talked about the perfect gifts to buy, but now I want to talk about FOOD! Because in my opinion, food is one of the most important aspects of the holidays!
Over the last 11 or so years of celebrating Christmas as a married couple, my husband and I have picked up quite a few amazing recipes to try: some that we've loved and some that we haven't. We enjoy trying new dishes and honing in our skills at making our favourites.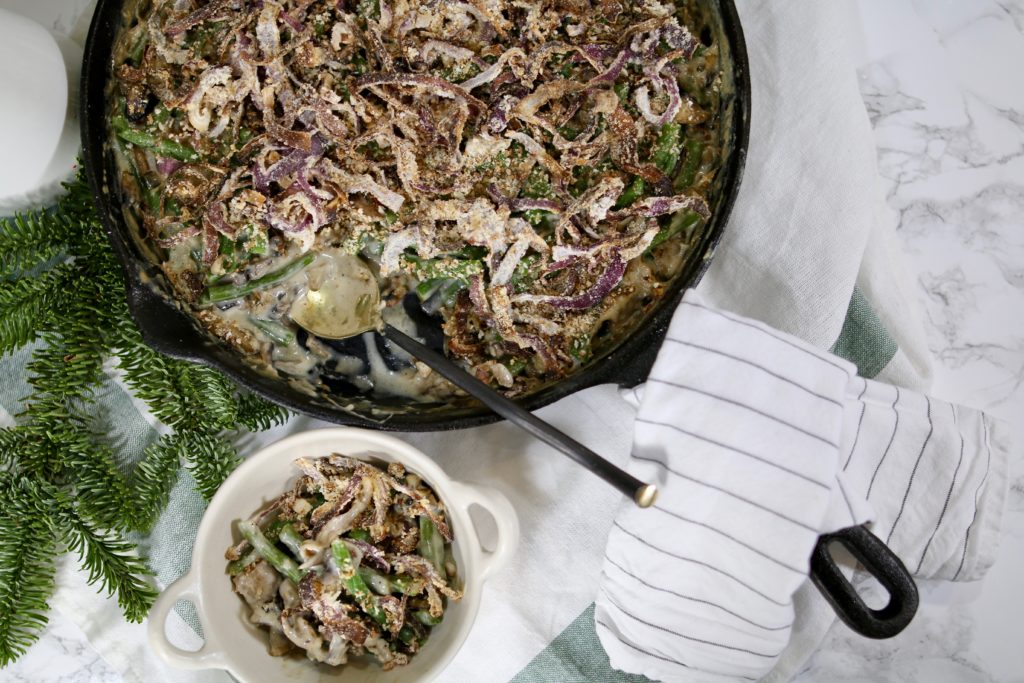 One dish, in particular, that we've grown to love is a baked green bean casserole. Actually, the recipe has been passed down through my brother-in-law's side of the family and it's honestly fantastic. We make it year after year after year. It's become a family staple.
However, this Christmas, I decided that I wanted to try to make this dish using all fresh ingredients. You see, as much as I love our classic green bean casserole dish, almost every single ingredient comes from a can. Super easy to make as you just have to quite literally "throw" all the ingredients together and bake, however, not necessarily the freshest tasting (nor probably the healthiest either).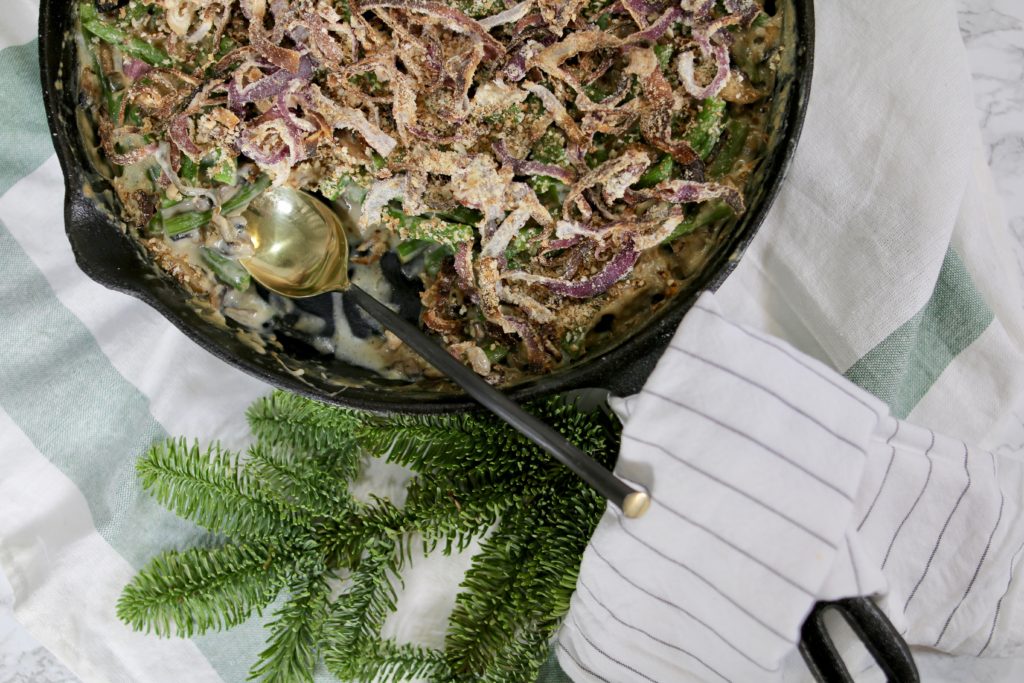 So after a quick whirl online, I found a recipe titled "Very Best Green Bean Casserole" and I knew I had to try a recipe with such a bold claim!
I headed to Walmart to pick up all the fresh ingredients that I needed: green beans, mushrooms and a red onion. Also because this recipe doesn't use canned goods, I made my "soup" base from scratch using flour, chicken stock and a bit of cream.
Here's the recipe!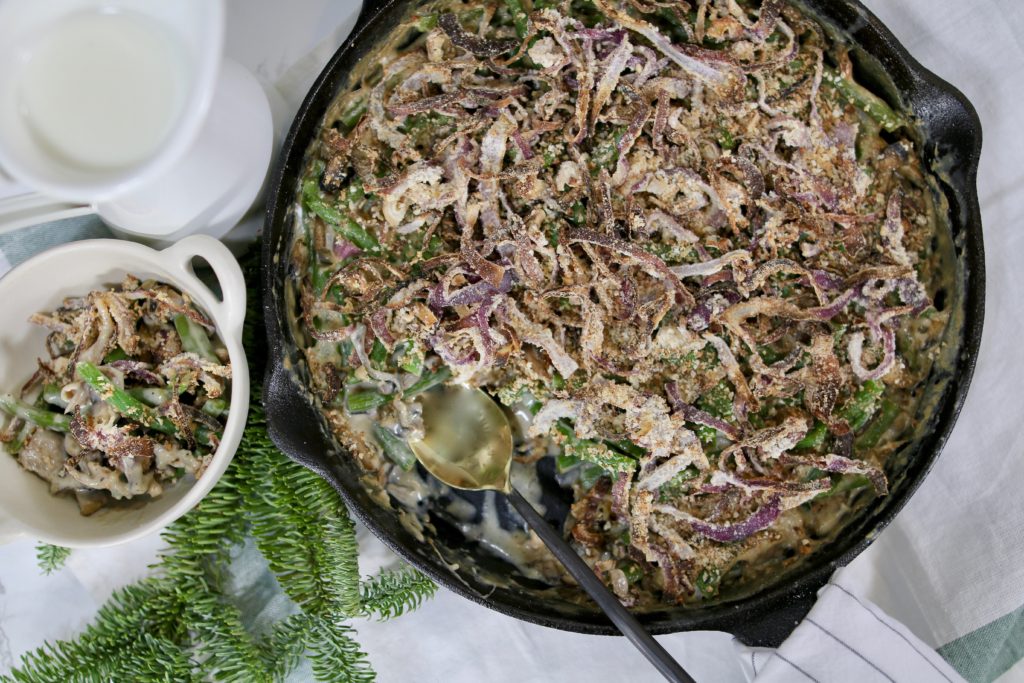 The Best Fresh Green Bean Casserole
2016-12-18 20:54:20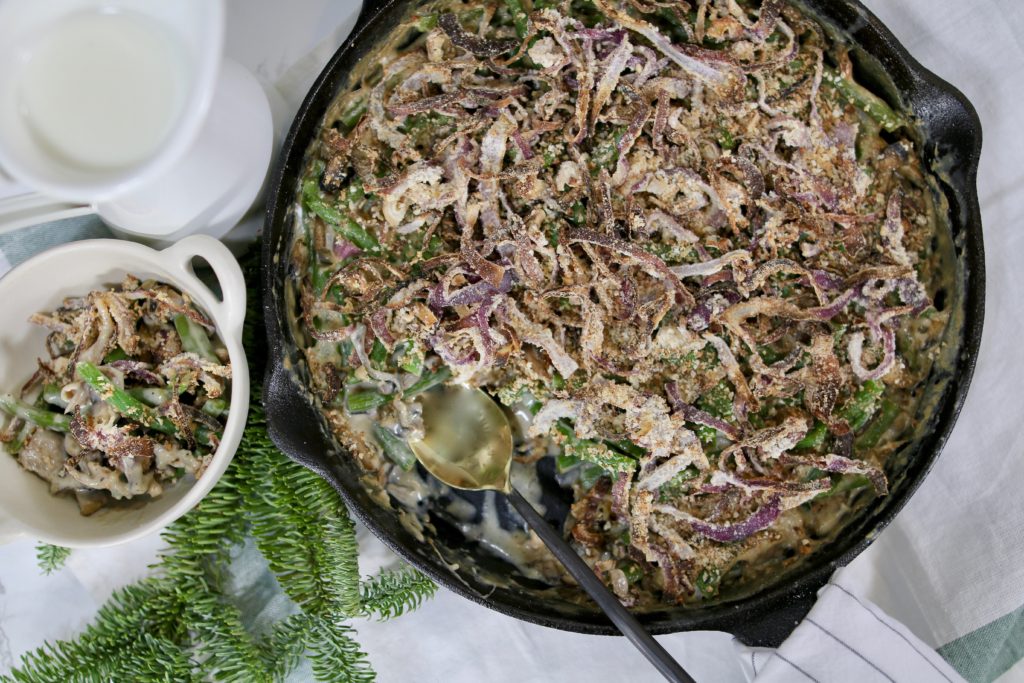 Serves 4
For the topping
1 large red onion, thinly sliced
1/4 cup all-purpose flour
2 tablespoons panko bread crumbs
1 teaspoon salt
Nonstick cooking spray
For beans and sauce
2 tablespoons plus 1 teaspoon kosher salt, divided
1 pound fresh green beans, rinsed, trimmed and halved
2 tablespoons unsalted butter
12 ounces mushrooms, trimmed and cut into 1/2-inch pieces
1/2 teaspoon freshly ground black pepper
3 cloves garlic, minced
1/4 teaspoon ground nutmeg
2 tablespoons all-purpose flour
1 cup chicken broth
1 cup half-and-half
Instructions
Preheat the oven to 450 degrees F.
Combine the onions, flour, panko and salt in a large mixing bowl and toss to combine. Coat a sheet pan with nonstick cooking spray and evenly spread the onions on the pan. Place the pan on the middle rack of the oven and bake until golden brown, approximately 20 minutes. Toss the onions 2 to 3 times during cooking. Once done, remove from the oven and set aside until ready to use. Turn the oven down to 400 degrees F.
While the onions are cooking, prepare the beans. Bring a gallon of water and 2 tablespoons of salt to a boil in an 8-quart saucepan. Add the beans and blanch for 5 minutes. Drain in a colander and immediately plunge the beans into a large bowl of ice water to stop the cooking. Drain and set aside.
Melt the butter in a 12-inch cast iron skillet set over medium-high heat. Add the mushrooms, 1 teaspoon salt and pepper and cook, stirring occasionally, until the mushrooms begin to give up some of their liquid, approximately 4 to 5 minutes. Add the garlic and nutmeg and continue to cook for another 1 to 2 minutes. Sprinkle the flour over the mixture and stir to combine. Cook for 1 minute. Add the broth and simmer for 1 minute. Decrease the heat to medium-low and add the half-and-half. Cook until the mixture thickens, stirring occasionally, approximately 6 to 8 minutes.
Remove from the heat and stir in 1/4 of the onions and all of the green beans. Top with the remaining onions. Place into the oven and bake until bubbly, approximately 15 minutes. Remove and serve immediately.
Amidst the Chaos https://amidstthechaos.ca/
Well you can't make the best fresh bean casserole ever and not enjoy it with friends, right?! I was invited to a holiday potluck last week, hosted by Walmart and my friend Lena, so I thought this would be the perfect time to debut this dish!
And let me tell you, there were NO LEFTOVERS! It's incredible what swapping out canned ingredients for fresh ones will do!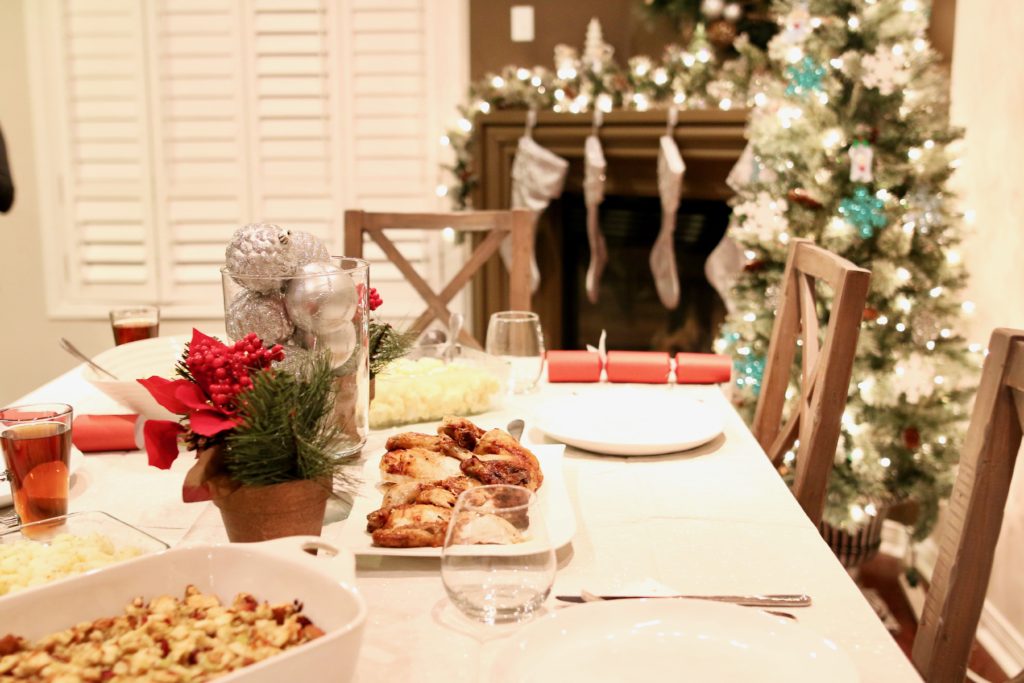 Everyone who came to the potluck brought various dishes, all made with fresh ingredients from Walmart. And let me tell you, everything was so delicious! From cranberry, pear and bacon stuffing to black-eyed peas and rice salad to potato salad, it was all so good!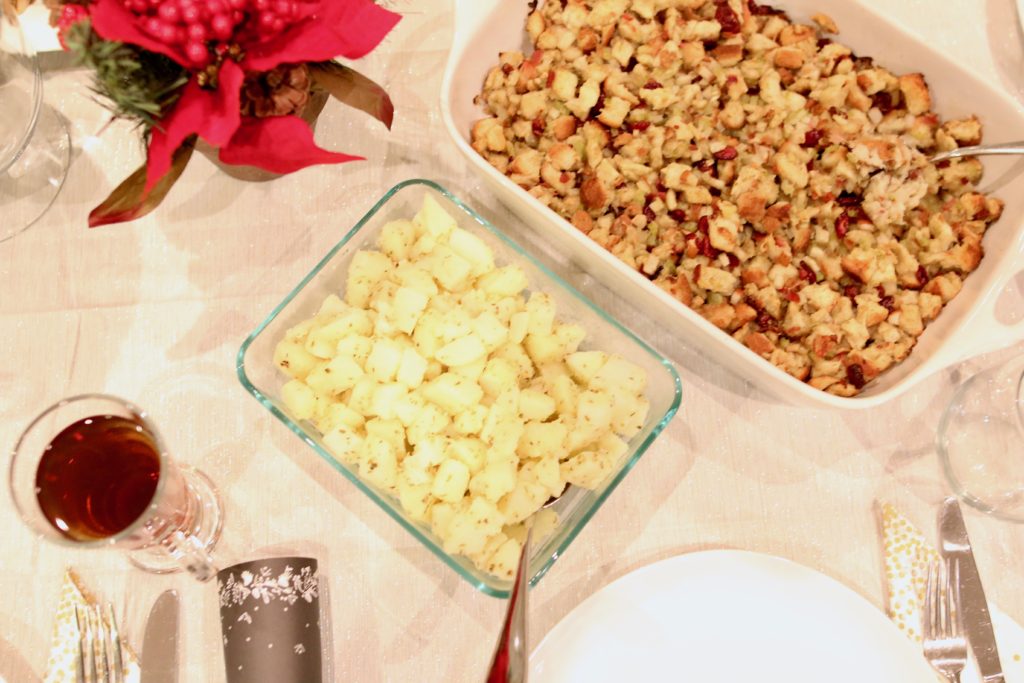 For the main, we grabbed a few of Walmart's rotisserie chickens from their fresh meals counter. This is honestly the perfect solution for the main dish at a potluck. So quick, hassle-free and downright delicious!
For dessert, we grabbed a few ready-made desserts including a panettone, cupcakes and of course, chocolates! Would you believe that it was my first time ever trying panettone?! So good!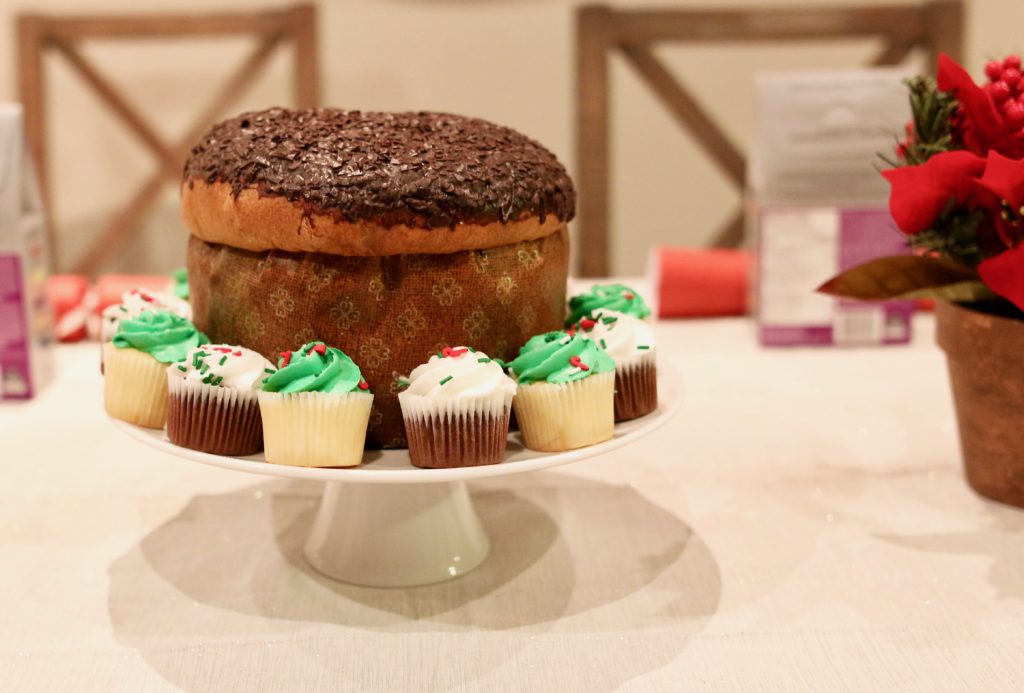 It was such a great night of food, fun and laughter, hanging with some amazing women in the industry. It's so nice to take time out of our busy schedules for a night of connecting with one another, around a table of delicious, fresh food!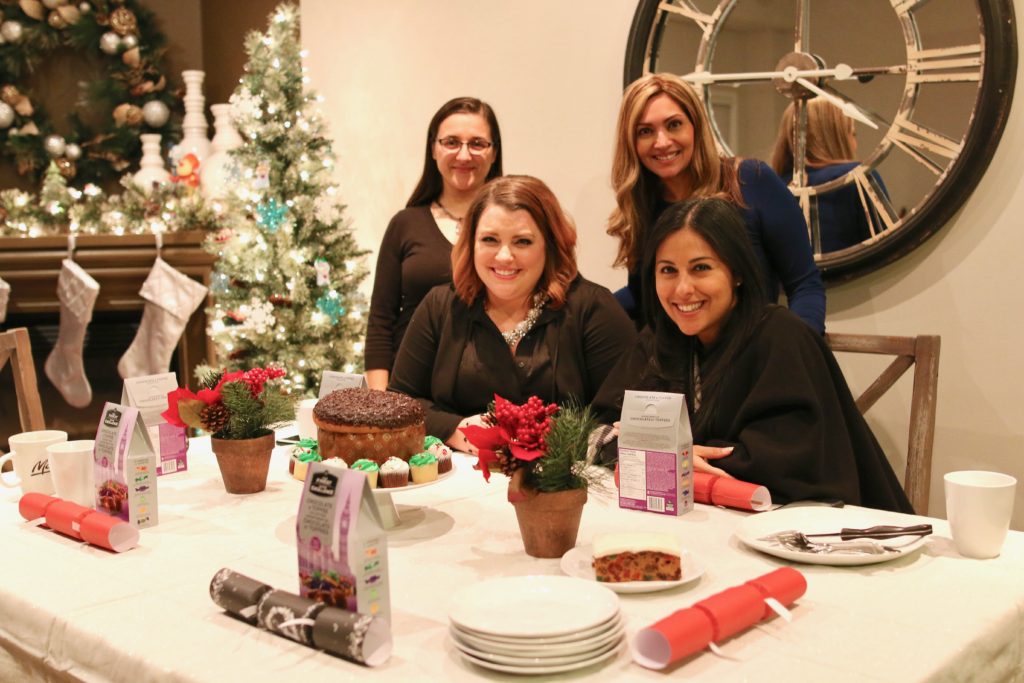 To see all the other amazing recipes from the night, make sure to head over and check out Listen to Lena, Toronto Teacher Mom, The Curious Creature and Renee Leblanc.
So this holiday season, I wanted to encourage you to try to rethink some of your holiday classic recipes and see where you can swap out some canned ingredients for fresh ones. While it might involve a few more steps, I guarantee you that it will taste so much better! And if you need any extra inspiration for some fresh recipes, make sure to visit Walmart Recipe Centre for some amazing inspiration!
Love & Blessings,

Note: This post is sponsored by Walmart Canada. In exchange for this review, I have received special perks in the form of products and/or compensation. All opinions on this blog are my own. For more inspiring dishes from our potluck, check out #FreshPotluck on social!