This post is sponsored by the FoodSaver® Brand.
Food is important. It's something that we all have in common: regardless of our differences, we all have to eat to survive. And because of that, food is often a central part of holidays and various get-togethers throughout the year.
Food is undoubtedly one of the largest expenses in your household. Every week, we all head to the grocery store with our lists and meal plans in place, stocking up so we can make our family healthy meals to nourish their bodies.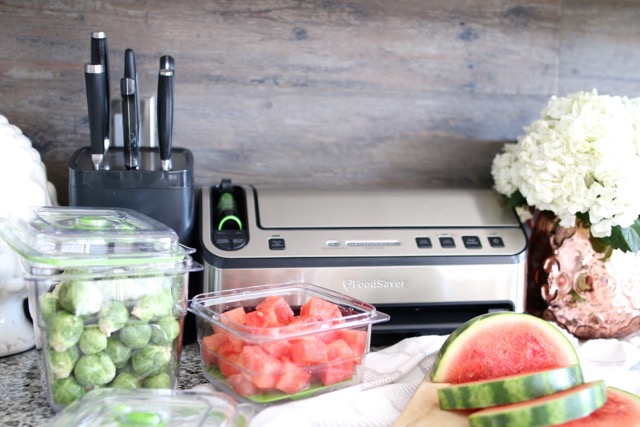 And while you will find tons of great recipes online, including fun snack and lunch ideas to give to your kids, you won't often find many people talking about food waste and ways to preserve your food to last your family longer.
I'm almost embarrassed to admit how many times I will buy something, with great intentions to make it, and then have it go bad in my fridge and ultimately have to throw it away. And I know I'm not the only one. So many of us are throwing away our hard earned dollars and in a day and age where the cost of food is only rising, we can't afford to do this anymore.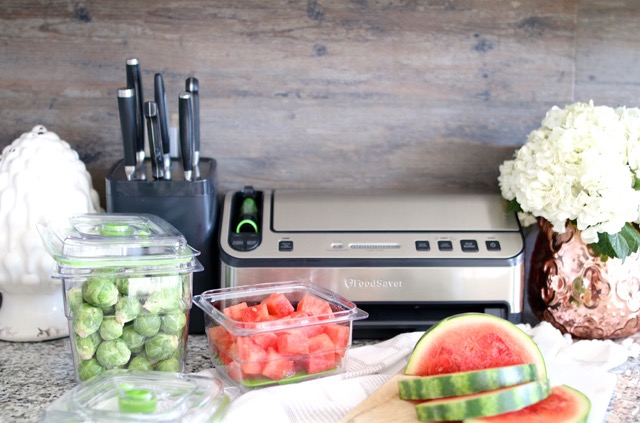 So I am excited to tell you that I am working with the FoodSaver® Brand to talk about food preservation: how we can keep our food fresh, for longer and therefore cutting back on the amount of food that we waste.
I can actually remember way back to when I was a kid and my mom had one of the earliest FoodSaver systems. I remember we would use the FoodSaver vacuum sealer to seal up bags, specifically bags of chips. This would ensure that the freshness would stay in the chips much longer than if we just used a regular clip.
Fast forward to now, the FoodSaver 2-in-1 system has so many more great features which include a handle that will remove the air out of FoodSaver zipper bags and their brand new Fresh Containers! This means more great freshness for all your foods!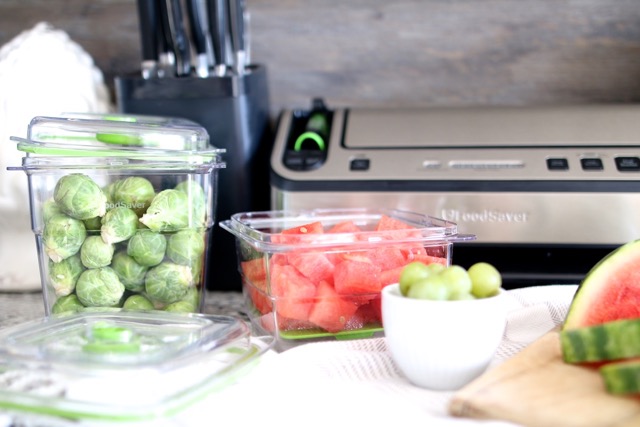 As a young family, our kids are constantly eating and we don't have the means to be wasting food in our home. If something doesn't get eaten right away and we place it back in the fridge in a regular container or bag, guaranteed I will be throwing it out in a few days. And to be quite honest, I'm tired of that kind of waste.
So I am REALLY excited to go on this journey with the FoodSaver brand and share all my thoughts with you guys, one seal at a time! I am going to be putting the FoodSaver 2-in-1 system to the test, including their new Fresh Containers, zipper bags and heat-seal bags.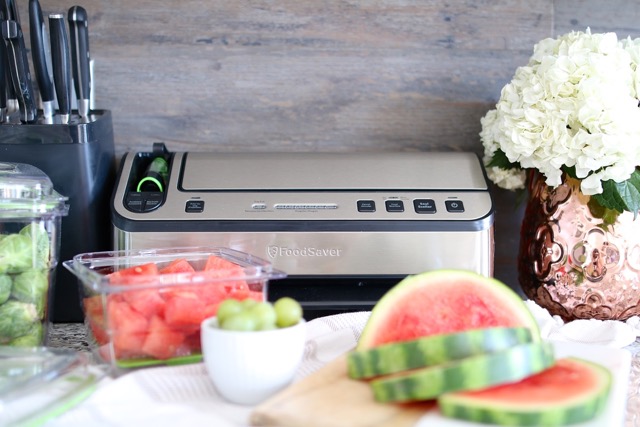 We will have a series of three posts, including today's, which is an introduction to the product, followed by the second all around holiday prep and rounded out with the third to talk about keeping food fresh throughout the winter months.
I am excited to put some of my favorite foods to the test that tend to spoil rather quickly such as avocados, baked goods and fruits. I've already tried grapes in the new Fresh Containers and I couldn't believe the crunch on them after a week in the fridge!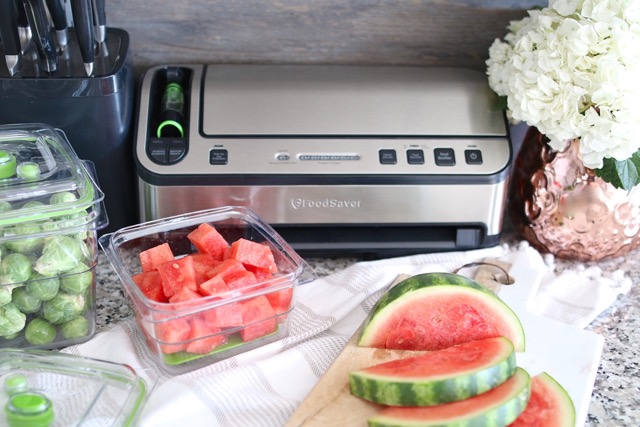 I want to hear from you now, have you ever heard of FoodSaver Vacuum Sealing systems or considered one before? How do you try to keep your family's food fresh? And are you noticing that if you don't eat the food right away, it's spoiling in the fridge? Let me know in the comments below and be sure to tune in two weeks for the second installment of this series when we tackle holiday prep!
Love & Blessings,