Alright, folks. Let's talk brussels sprouts. My entire life, I have hated them. HATED THEM. I can remember one time my sister and I were forced to eat them at a relatives house and it was an awful memory that I think scarred me for a long time.
Then when I was in Vancouver, this past September, I went out to a nice restaurant with some new friends and the waiter convinced me to try their brussels sprouts. He pretty much guaranteed that I would LOVE them. If I'm totally honest, I think I really just wanted to appear "versatile" in front of my new friends. Come on, you would too! So I tried them. And to my SHOCK, I didn't hate them. In fact, I LOVED them. Like SO much!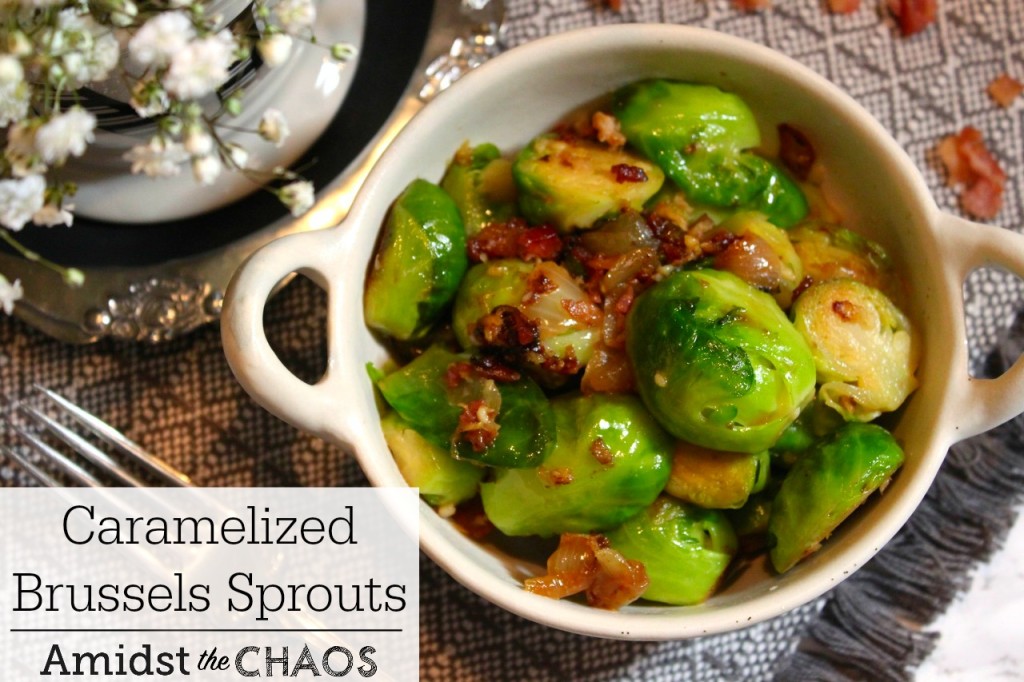 The next week when I was grocery shopping, I bought my first ever bunch of brussels sprouts. When my husband looked in the fridge that night he said "What the heck are these doing in here?" And I told him that I would blow his mind with a totally different way to make the sprouts. He completely doubted me, which made me even more excited to prove him wrong!
I wasn't exactly sure of how the restaurant made the brussels sprouts taste so good, but I was committed to figuring it out.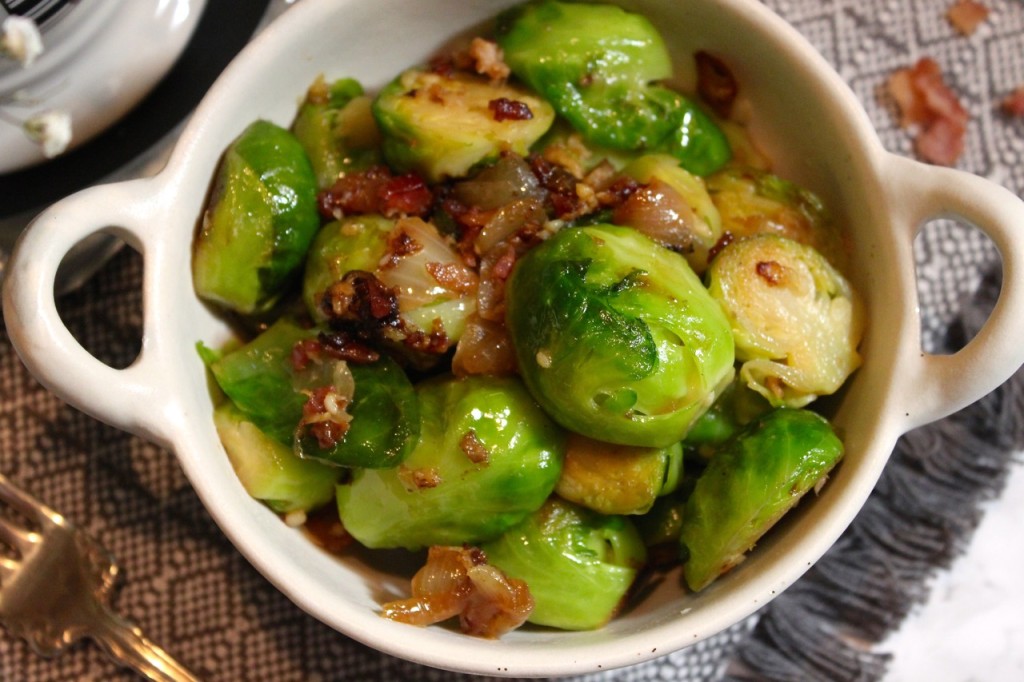 I'm so happy to say that not only did I figure it out, but my hubby fell in love with this method of cooking them as well. And he and I have now mastered our own recipe for these sprouts. And guess what? Not only do we love them, but our KIDS love them! They are just THAT good!
So I thought I would share this absolutely GEM of a recipe and change YOUR mind too about brussels sprouts. Just in time for Christmas, why not make this and wow all of your dinner guests this holiday season!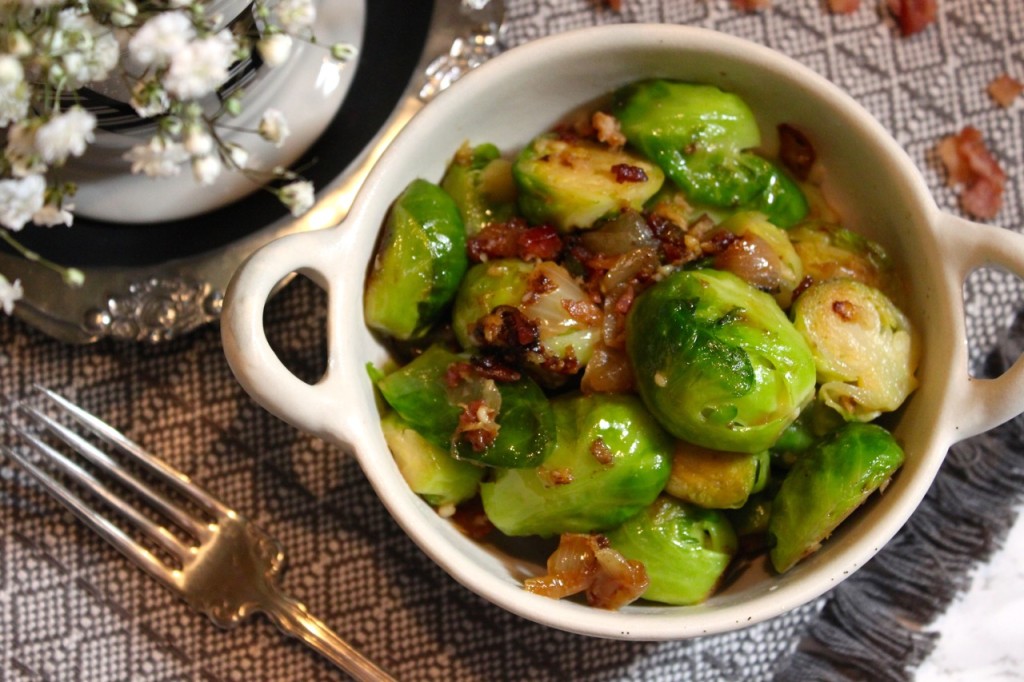 Caramelized Brussels Sprouts
2015-12-21 21:05:59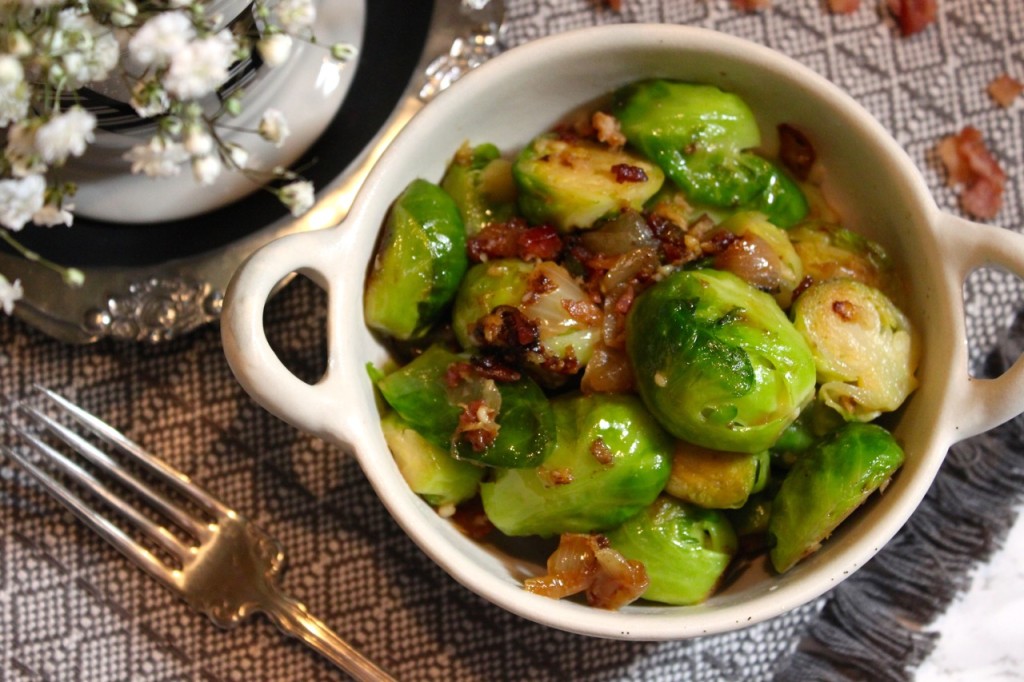 If you have never liked brussels sprouts before, this is a GAME CHANGER!
Ingredients
1 bag of brussels sprouts
2 tbsp olive oil
1 large yellow onion
4 cloves of garlic, minced
3/4 cup of crumbled bacon
2 tbsp butter
Instructions
Trim ends off of brussels sprouts and cut in half.
Dice onion.
Heat pan on medium-high heat and add in olive oil.
Once oil is hot, put in brussels sprouts and onions. Saute until onions are soft and browning.
Add in garlic, crumbled bacon and butter and cook until bacon is warmed.
Serve hot and enjoy!
Amidst the Chaos https://amidstthechaos.ca/
Love & Blessings,