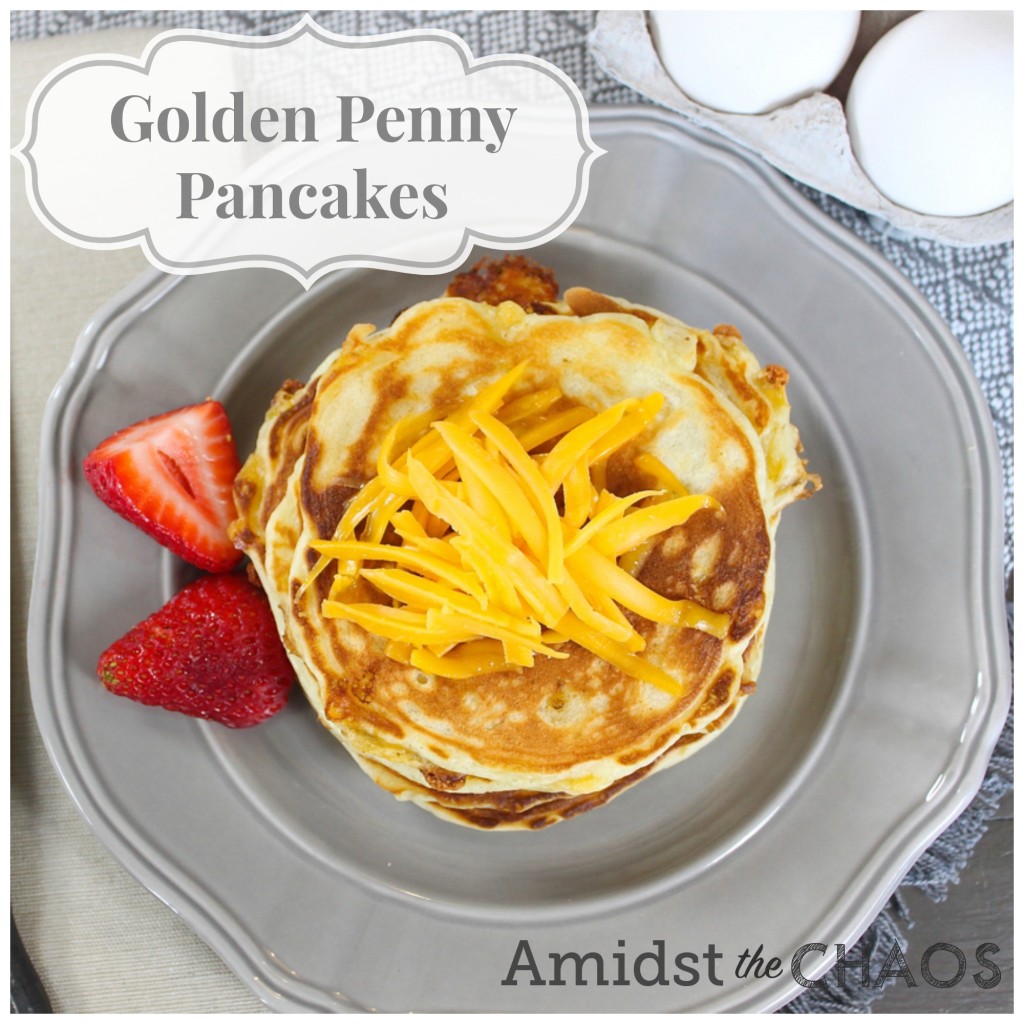 When I say that these are THE BEST pancakes you will ever have, you should just believe me. They will actually change your life a little bit: you will wonder where on earth these have been and why you've believed that the kind of pancakes you have been eating all along are good, in comparison to these!
You see, I've been privileged. I grew up eating these pancakes my entire life. To be honest, I don't even really know what a "regular" pancake should taste like because once you have THESE in your life, you'll never, ever go back. THAT GOOD. Trust me.
These are my mom's famous CHEESE pancakes. You read that right…cheese! When I first talk about these to people, I'm usually met with the same response: cheese in pancakes? Weird! And part of me is always a bit excited when they respond that way because I simply cannot wait for them to try the pancakes, instantly fall in love and beg me for the recipe! I absolutely LOVE making these for my family and friends. Actually, breakfast food is my all time favorite food, so I really enjoy entertaining for brunch on a Saturday morning and serve these golden pennies along with eggs, bacon and sausage! I even served these pancakes at a friends bridal shower that I hosted for her. You can read about that here.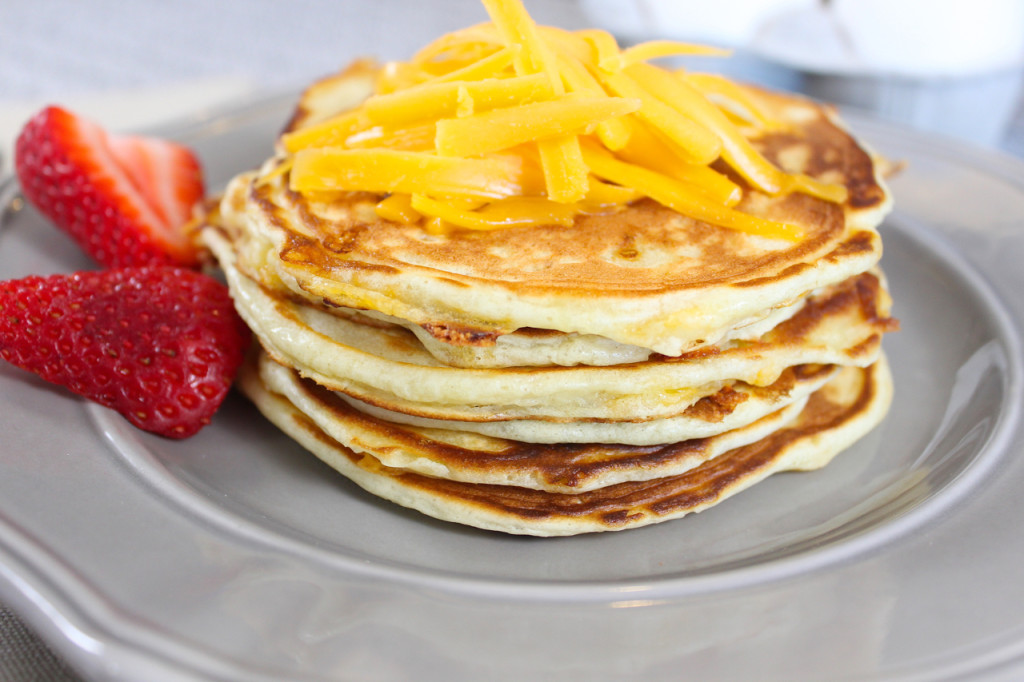 With our new clean way of eating, we haven't had these in a very long time (we used to eat them at least once a week, many times for dinner!) But this past weekend we had my family in town and I wanted to treat everyone so I made them again. I've thought about trying to make a "clean" version of them, but quite honestly, I don't want to mess with perfection. We have decided to live our lives with the 80/20 rule: eat well 80% of the time and then for the remaining 20%, indulge somewhat in our favorite foods. So for the 20% of the time, I will eat these pancakes!
So I decided that as my Easter treat to all of you, I would share this incredible recipe, so that you too, can make them for your family and friends this Easter weekend. If you are a little hesitant on the cheese factor, don't be. Just take the leap and make them and soon you'll be thanking me for introducing you to the best pancake you've ever had!
Golden Penny Pancakes
2015-04-04 20:08:04
The most amazing pancake you will ever have!
Ingredients
3/4 cup flour
1 1/2 tsp baking powder
1 1/2 tsp sugar
1/4 tsp salt
1 cup cheddar cheese, shredded
1 egg
1 cup milk
2 tbsp butter, melted
Instructions
Stir flour, baking powder, sugar and salt in a medium bowl.
Mix in cheese.
In separate bowl, beat together egg, milk and butter until combined.
Add in dry ingredients. Stir until just moistened.
Spread 1 tbsp of batter on hot, greased griddle.
Flip over, when ready and serve with real maple syrup!
Notes
Tip: use an aged cheddar. It really gives the pancakes an added flavor!
Note: If the batter is too runny, add a bit more flour to thicken. Likewise, if the batter is slightly thick, add some more milk to thin.
Also, I should say that we ALWAYS double this recipe for our family of 5. If we have guests over, we times it by 3-4! They go fast and they are also GREAT as leftovers the next day. Just pop them in the toaster for a minute and voila!
Amidst the Chaos https://amidstthechaos.ca/
I'm so excited for you to try these and make them for your friends and family! If I have the opportunity to select my final meal on this earth, you better believe it WILL include these! Happy Easter Weekend friends!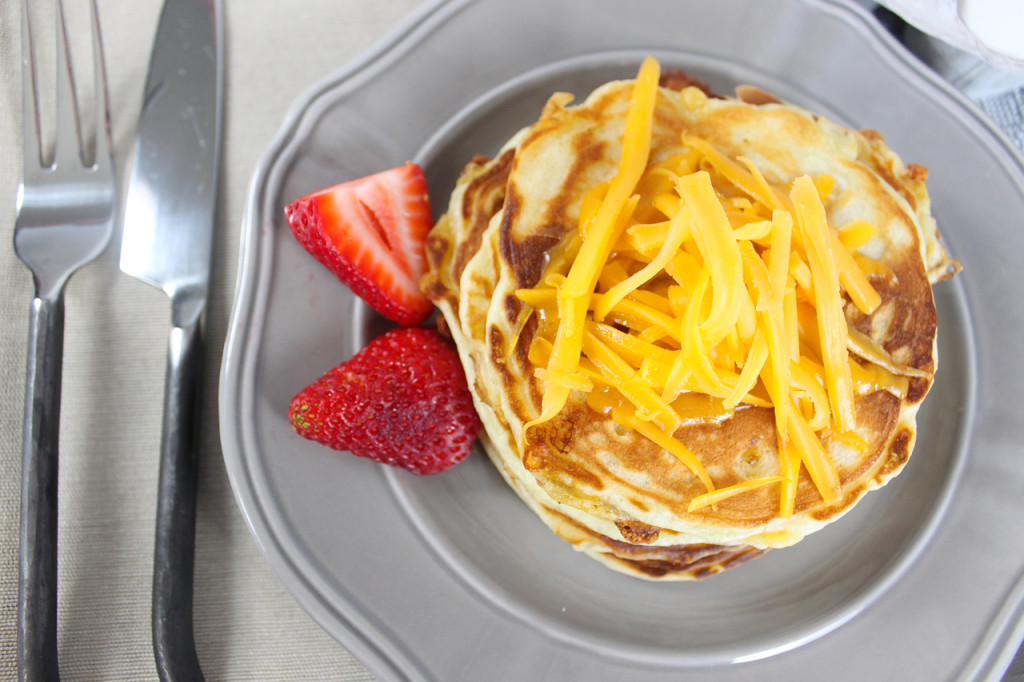 Love & Blessings,