I'll admit it: I said to my husband the other day that as much as I love summer (and I truly have LOVED summer '16), I'm ready for fall. I'm ready for the cooler temperatures, the trees changing color and the kids going back to school. To be honest, I think they are ready too. There is something about routine that gives everything and everybody a better sense of stability.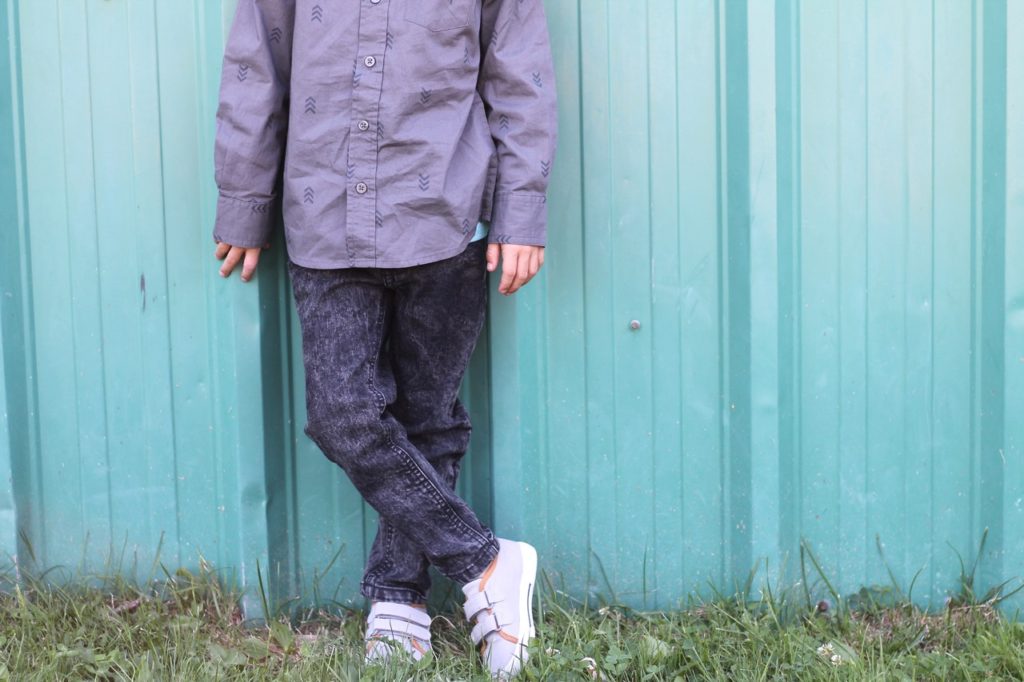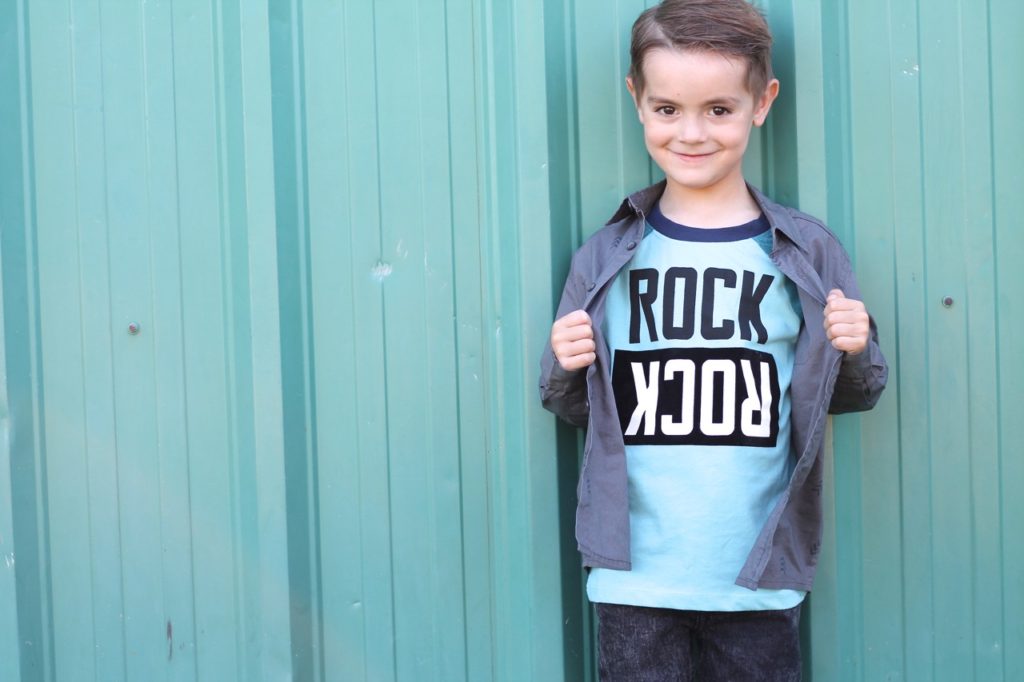 With the changing seasons and fresh routines comes a sense of newness: where we get to start new grades, new programs and perhaps new sports. And while we are packing backpacks full of new school supplies, we can't forget about new back to school outfits for the kids! Chances are, last years school clothes either has holes and stains on it or doesn't fit because your kids just won't stop growing!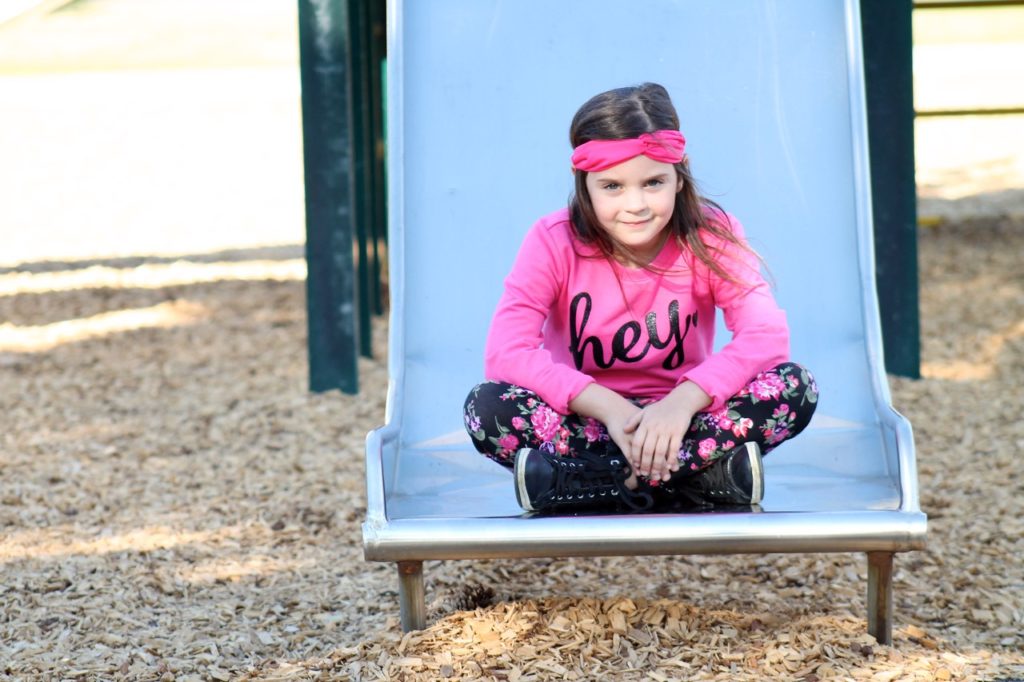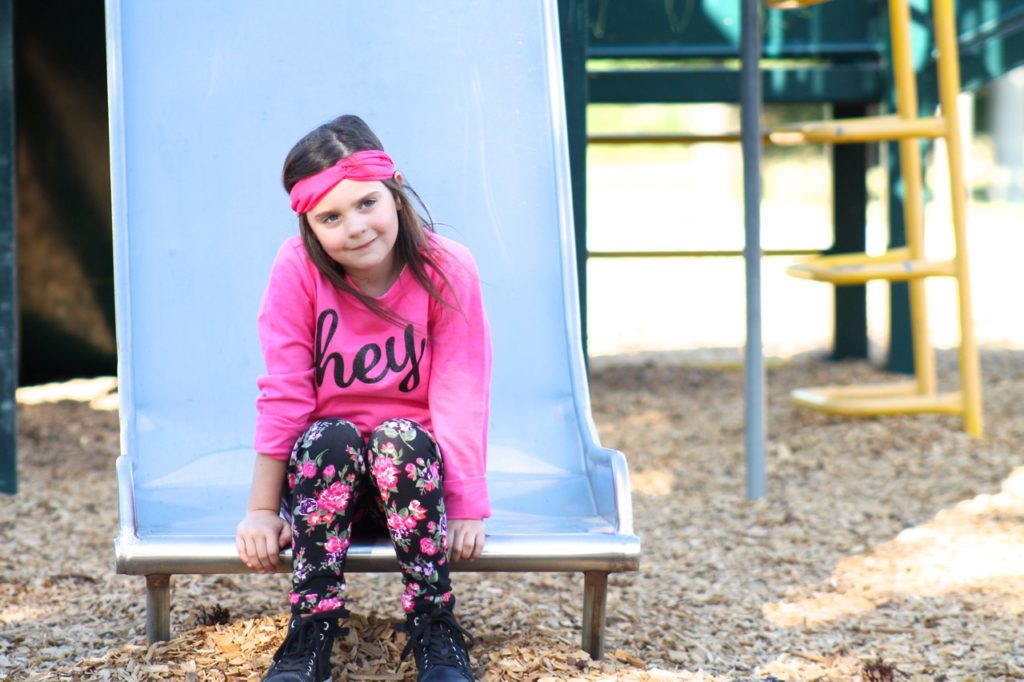 When you have multiple children to buy clothing for, it can really add up fast. While quality is always important so that you aren't running to the store a week later to replace the items you just bought, price point has to be a factor too.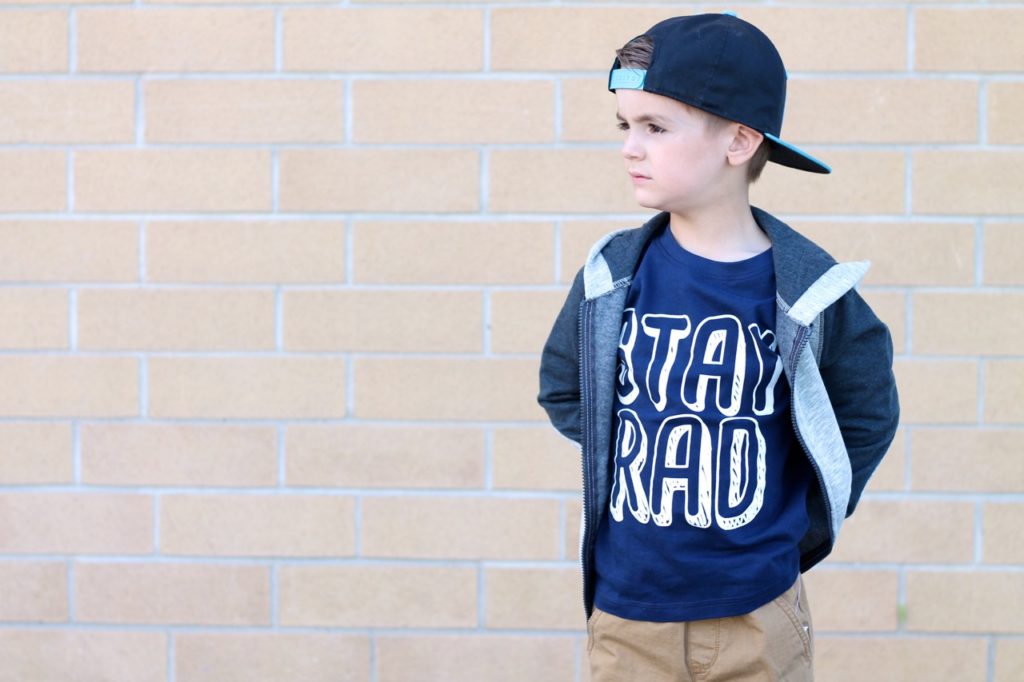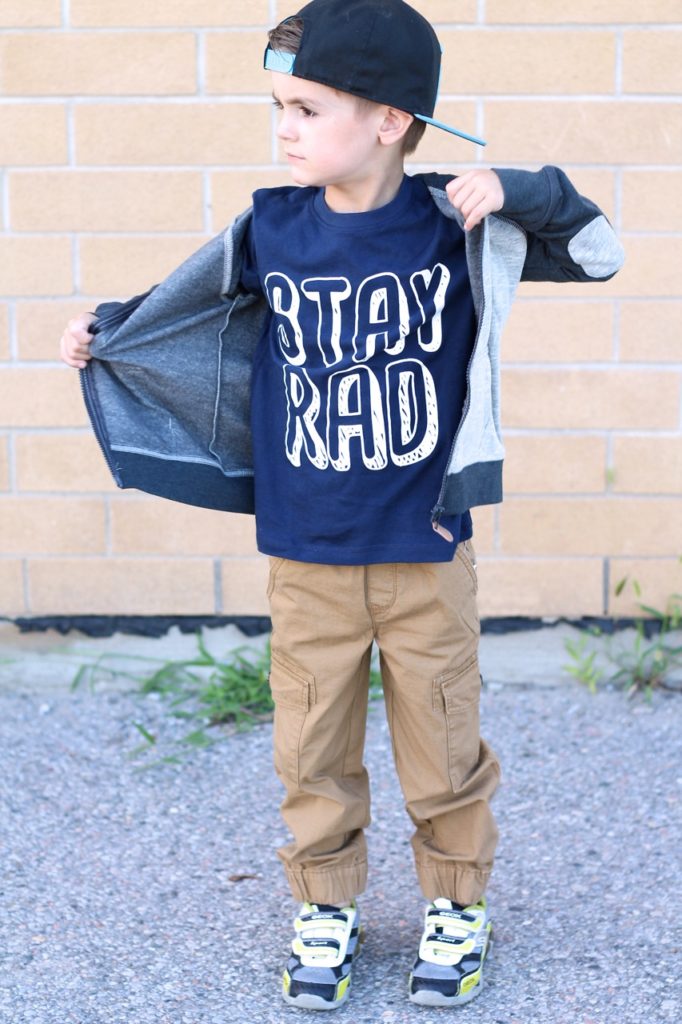 Recently, I checked out the apparel line of clothing at Walmart and I have to say, I was super impressed. Walmart has seriously stepped up their fashion game…and if you don't believe me, these outfits that I bought for my kids will prove it!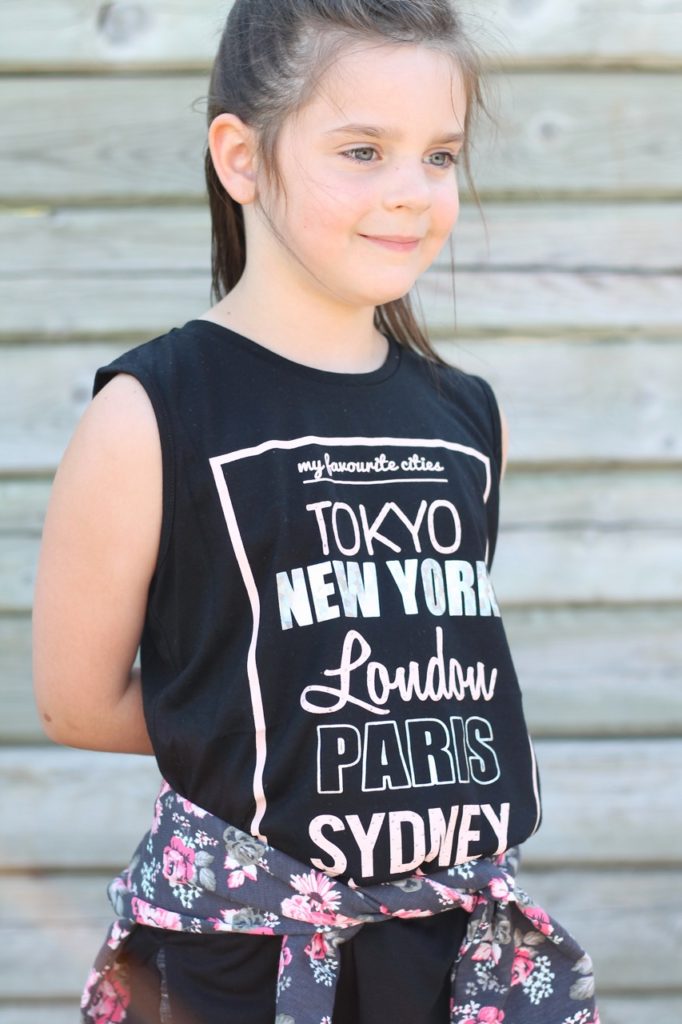 I managed to get FIVE outfits for my two oldest for about $100! FIVE! Let's break this down.
Daughter's Outfit #1:
Fox dress = $5
Daughter's Outfit #2:
'Hey' Sweater + Floral print leggings = $10
Daughter's Outfit #3:
Black stripe leggings + 'Favorite Cities' tank + Floral hoodie = $30
Son's Outfit #1:
Cargo Khaki pants + 'Stay Rad' shirt + Gray Hoodie = $30
Son's Outfit #2:
Black acid wash jeans + 'Rock' shirt + Gray button down shirt = $27
Grand Total = $102
That is an incredible deal when you break it down and see that there are 12 items, six per kid resulting in multiple outfit options, for about $8 per item!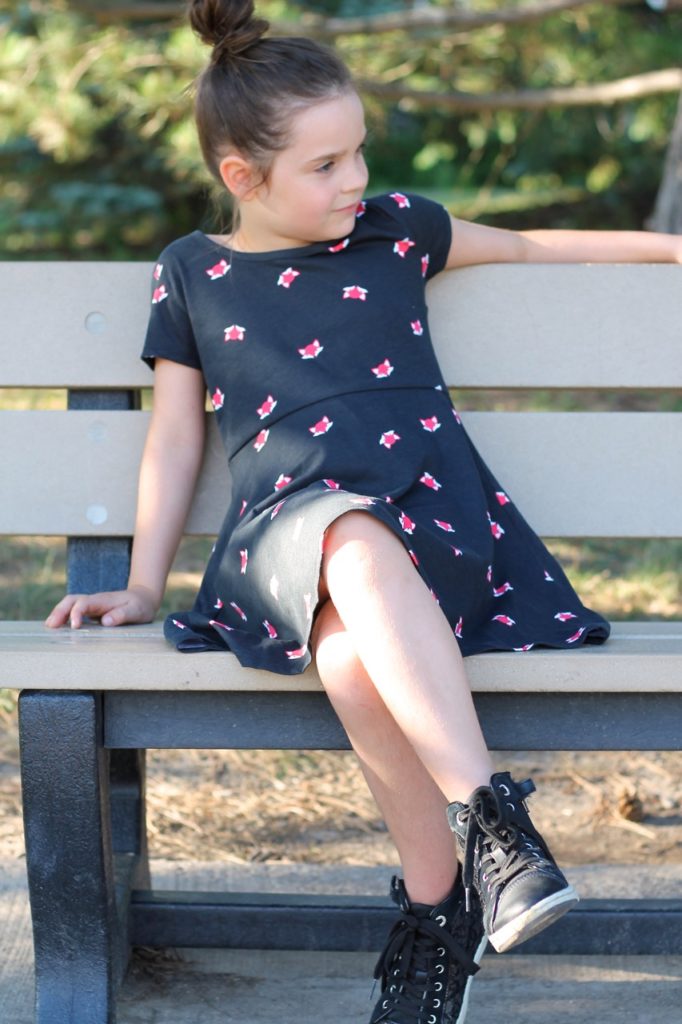 Not only are the prices unbelievable and hard to beat, but Walmart has also stepped up their quality and style. To be honest, I would totally wear the outfits that I bought for my daughter without hesitation! I actually had a cart FULL of items and had to show some restraint and pair it down to these 12 items. And right now, their clothing racks are FULLY stocked with every size possible. If you get in early, the bonus is you beat the mad dash the week before school and ensure that your child's sizes will still be available!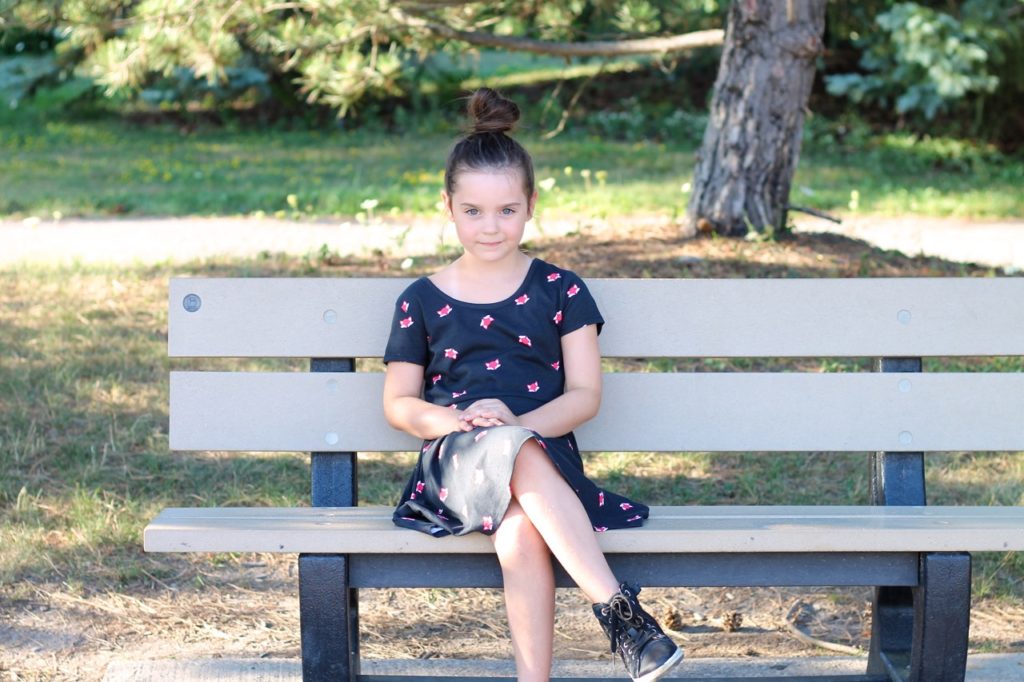 I did notice that the girls section was almost double the size of the boys section and did find that it took me a bit longer to find exactly what I was looking for, for my son. But that is probably typical in most retail stores, however, because of the sheer amount of options that girls can wear (skirts, dresses, jeans, leggings, etc).
But that being said, I absolutely loved what I did find for both children and I have no doubt in my mind that they will be some of the most fashionable kids in school come September! Even more peace of mind to know that I didn't break the bank to outfit my little fashionista's! Happy shopping!
Note: This post is sponsored by Walmart Canada as part of the First Day Fashion Challenge program. In exchange for this review, I have received special perks in the form of products and/or compensation. All opinions on this blog are my own.