I am so excited to finally be able to share with your our White Industrial Parisian Kitchen! This has been a work in progress ever since we moved in a year and a half ago. This is the closest thing we've ever had to a "dream" room in any of the homes we've owned (or rented, for that matter).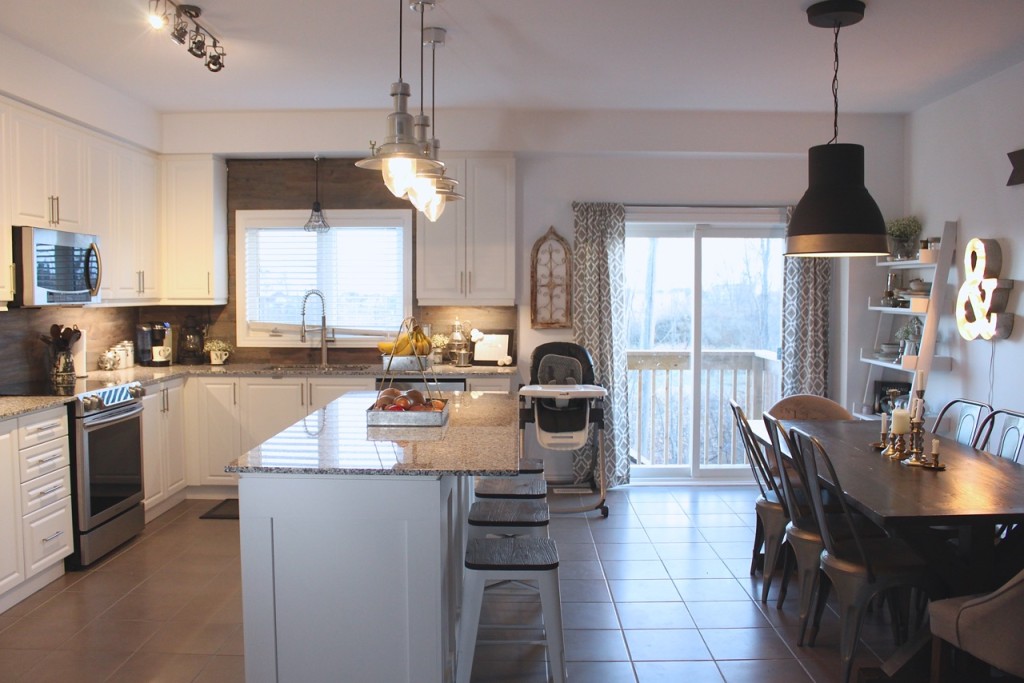 I've dreamt of a white kitchen for a number of years now and when we had the opportunity to buy a new build last year, I knew that this was the chance to make that dream come true! We decided to upgrade a few of the features in the selection phase so that we wouldn't be stuck tearing apart a brand new home and upgrading it ourselves, down the road.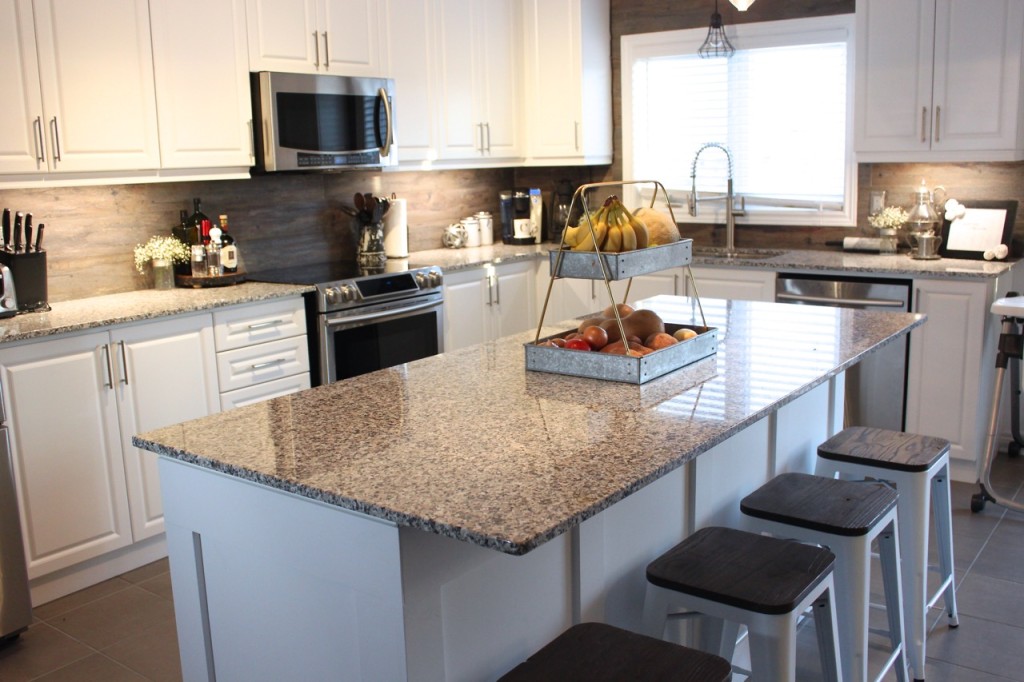 The kitchen came with 9 foot ceilings to start, so we knew there would be loads of light coming in! It also came with ceiling height cabinets. Finally, it came with granite, we just had to choose which style.
What we upgraded were: the floor tiles to 13×13 grey tiles, the white cabinets with the inset detail, the cabinet hardware, the trim along the bottom of the cabinet (to hide the under mount lighting we would later install).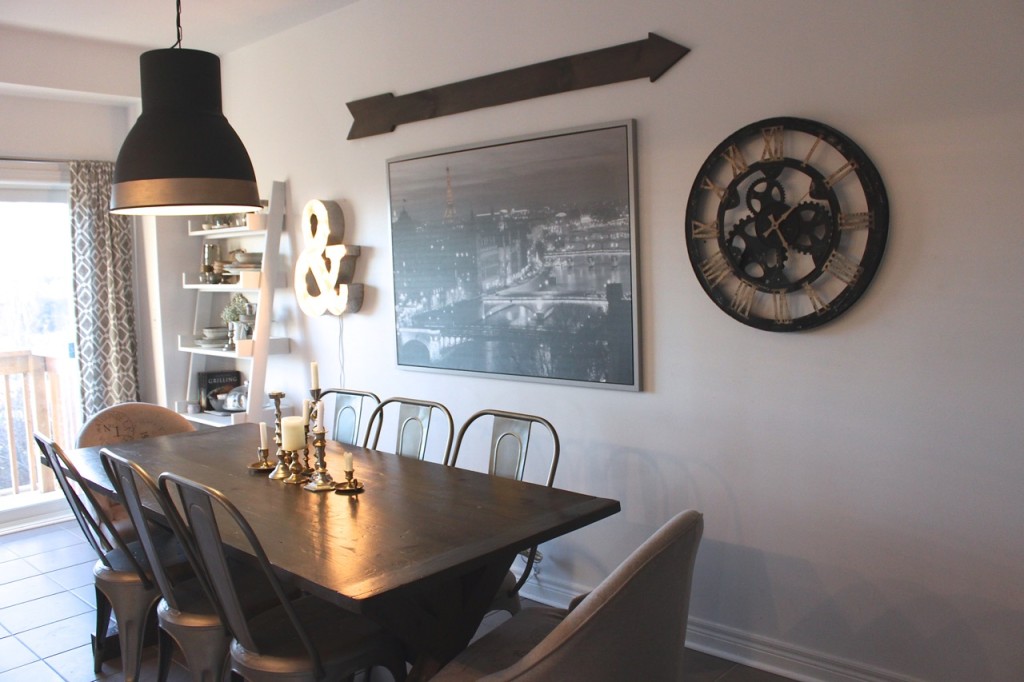 A few of the projects that we did ourselves since have included: tile backsplash, board and batten the island, changed all the light fixtures, under mount cabinet lighting, refinished the china cabinet and built the ladder shelf. I will be posting individual posts for many of those projects, along with tutorials on how to do them yourself, in the coming weeks.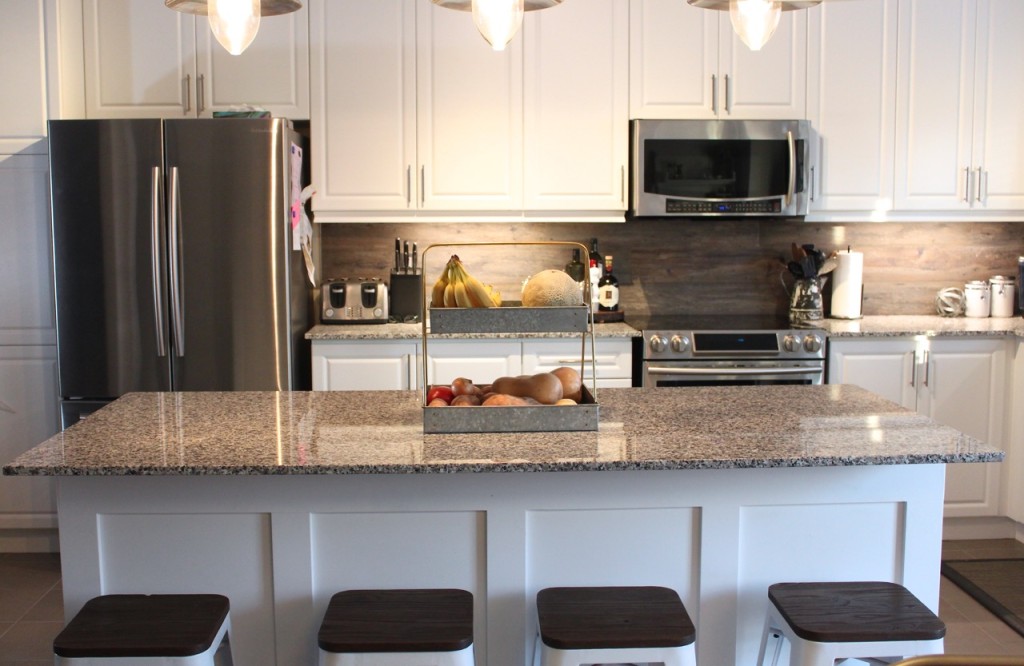 But for today, I simply wanted to share with you the pictures of how it all came together, as well as an opportunity to shop for the same or similar products online! With almost every online retailer having major Black Friday/Cyber Monday sales this weekend, I thought it would be a great way for you to get some of these items to add to your space!






I want to wish all my American readers a very Happy Thanksgiving! And of course, happy shopping!
Love & Blessings,