We have a busy home with three kids under the age of five. And there is something you should know about my kids: the are kinda wild! I know many parents say that about their children and then I meet them and I think, "Oh, but I REALLY mean I have wild children!" And while that energy times three is exhausting most days, I wouldn't have it any other way.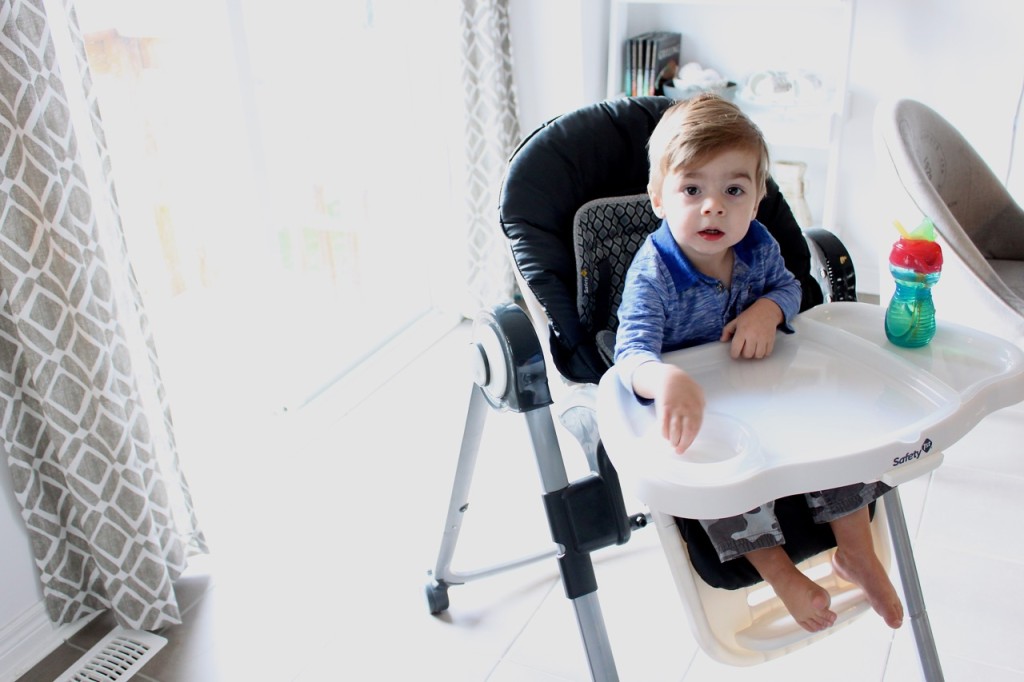 But with that said, I do sometimes find it hard to balance time with each individual child. The older two seem to have gotten a lot of their own one-on-one time when they were younger. My daughter was obviously the first and so naturally, she didn't have to compete for attention. Then our first son came around and he decided to give us no choice other than demand our full attention by screaming bloody murder for the first year and a half of his life. No word of a lie. Having two adults, we just naturally took turns with each of the children.
But then came along our third (and final) baby. Besides the scare he gave us at birth and needing to spend the first two weeks of his life in the NICU, he has been a relatively very easy going baby. He doesn't demand much of anything. He plays well on his own. He sleeps well. He even taught himself how to use a fork and spoon, just by watching his older siblings.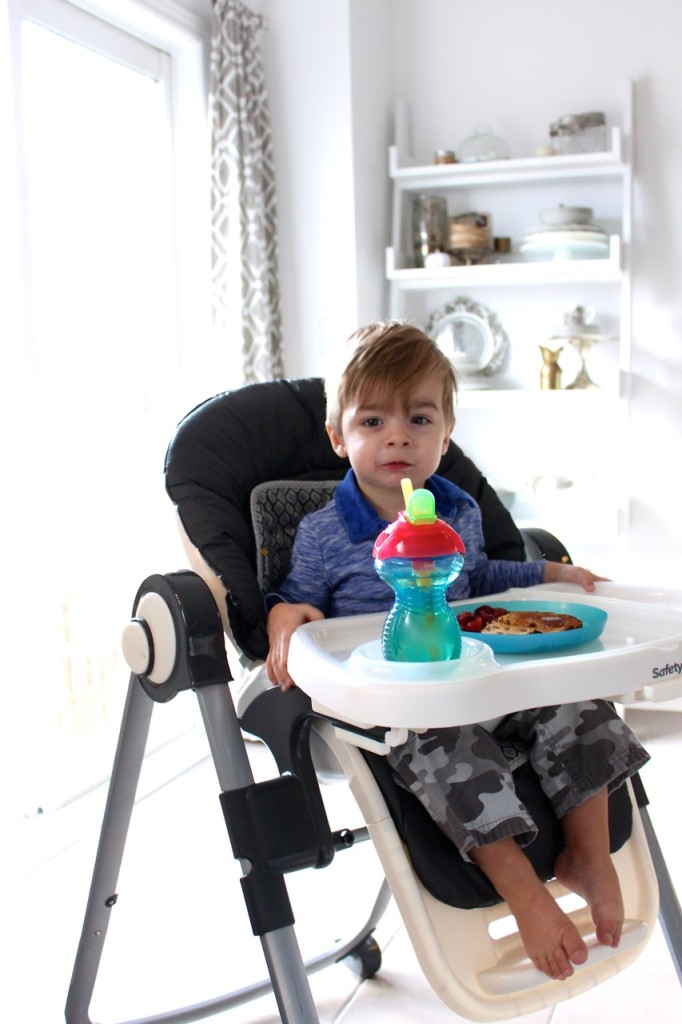 You know how people often joke that the third child gets forgotten about? Well while that hasn't physically happened yet, I can understand the sentiments behind that. Especially when that third child is very easy going.
My husband and I have often said that we need to purposeful make time to spend with our youngest, even though he seems quite content on his own.
Now that my older two go to school full time, I'm home most of the day with my littlest. Alone. While he does sleep for a good chunk of it, we've started to develop a morning routine, right after everyone leaves the home.
I make myself a coffee, pour him some juice and make us some breakfast. And then we sit together, at the table and eat. We talk…not about anything significant. But we connect. We laugh. We are silly. We play peek-a-boo behind pieces of toast. It's our time to connect and spend quality time together.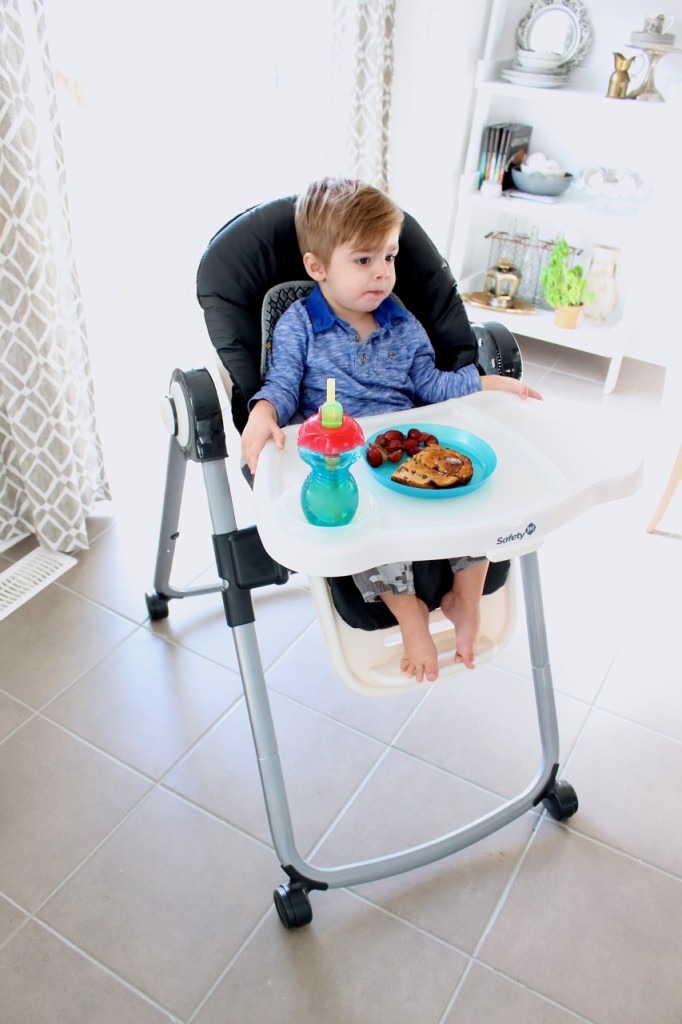 Then, I usually need to start doing some work, so I let him watch his favorite show "Gab Gab" also known as "Yo Gabba Gabba", while I respond to some emails. But we still sit side by side and we still have moments of connection. It's so important in our busy lives to make time for those connections, even with our young children.
Recently, I had the opportunity to test out a new highchair from Safety 1st called the Ergo High Chair Seville. While there are many things I loved about it, my favorite feature was that the tray was removable and the chair height adjustable. This has helped make my morning routine with my youngest even better.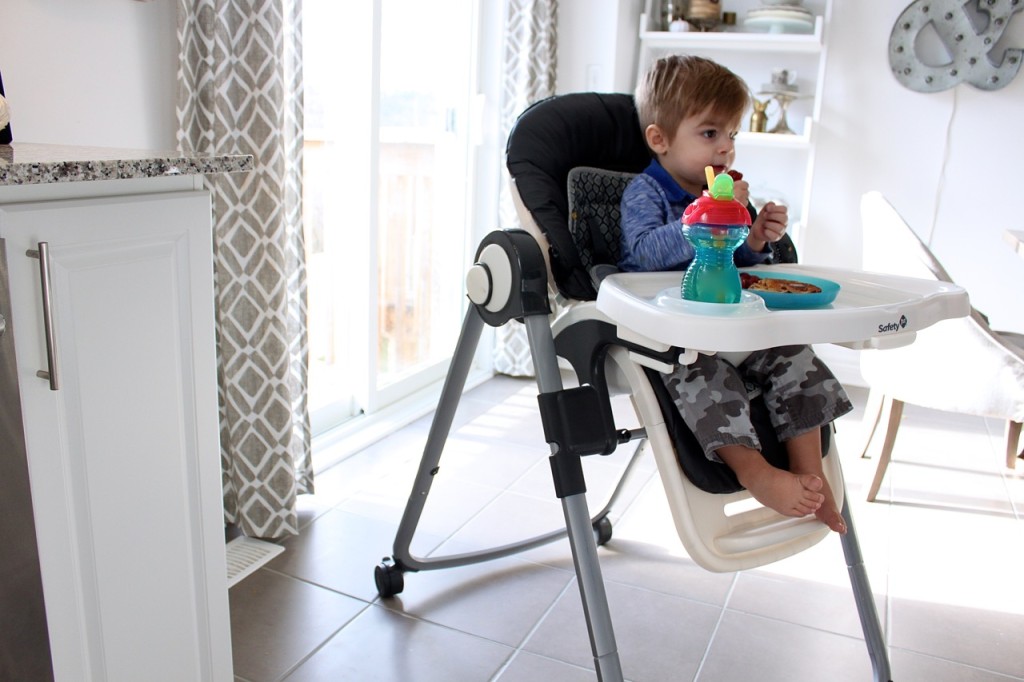 With his other high chair, he could never fully be part of life at the table…always on the outside. But with the Ergo High Chair Seville, I am able to take off the tray table, lower the seat and roll him right up to the table with me. He LOVES it!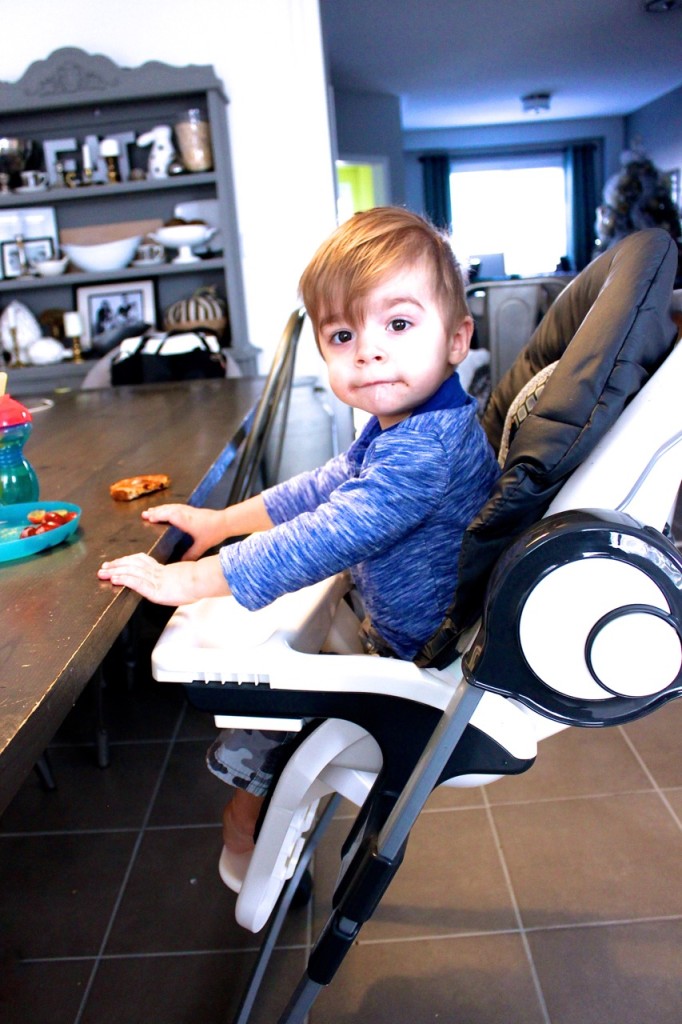 This chair has loads of other fabulous features, including adjustable lumbar support (especially great when starting smaller babies in the high chair), three reclining positions and seven height positions! It also has locking castors which makes it easy to move around, but with the locks on, still safe for your child. And at that price point, this high chair is perfect for your growing child!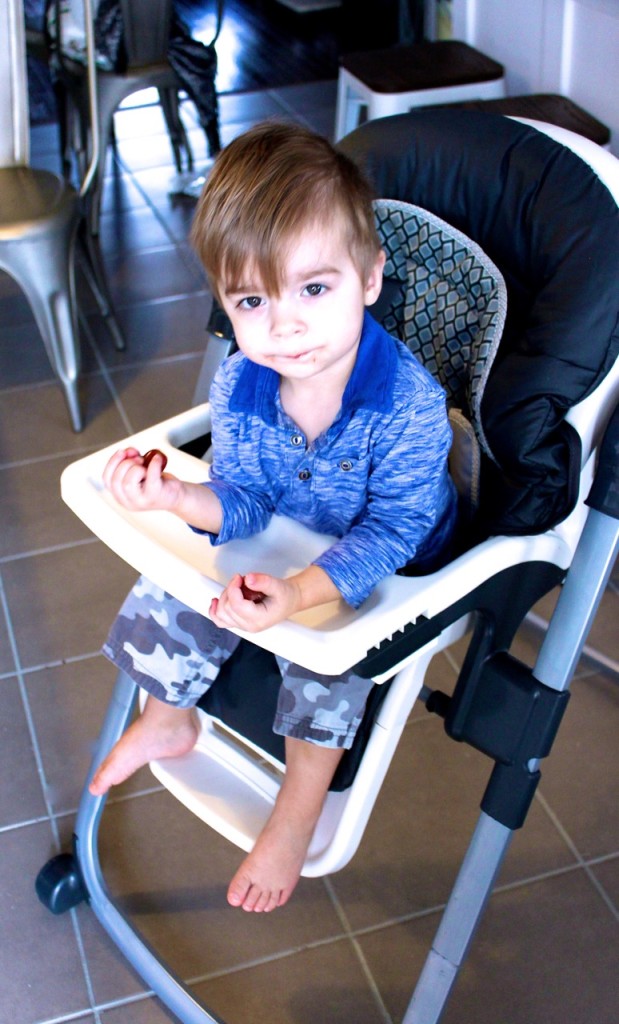 I want to know how you spend quality time with each of your kids? Do you find it tough to divide your time up? Do you have a morning routine like we do which gives you that one-on-one time? Have you found tools or products out there that make those routines a little bit easier for you and your child? Let me know in the comments below!
Love & Blessings,