I love traveling. But do I ever hate the few days after you get home. Re-entering your pre-trip life can be so taxing. First, let's talk about the time difference. I have always found that when I travelled west, I had no problem adjusting to the time. But whenever I travel back east and jump ahead a few hours, I always find it really difficult. And now that we have kids trying to adjust, it's just downright awful. We are talking kids awake until 2:30am and sleeping in until noon. Add in the piles of laundry, unpacking, grocery shopping and catching up on bills, emails and so on…it's just tough.
But there was a lovely treat today amidst the exhaustion of unpacking that I had completely forgotten about! My mother-in-law and I went thrifting one afternoon while we were in 100 Mile House, British Columbia and we found this gorgeous marble rolling pin. I have been wanting one of these for months and there it was, looking brand new, for only $7! I was skeptical that it would fit in our suitcase, but not my MIL! She picked it up for me and we made it work!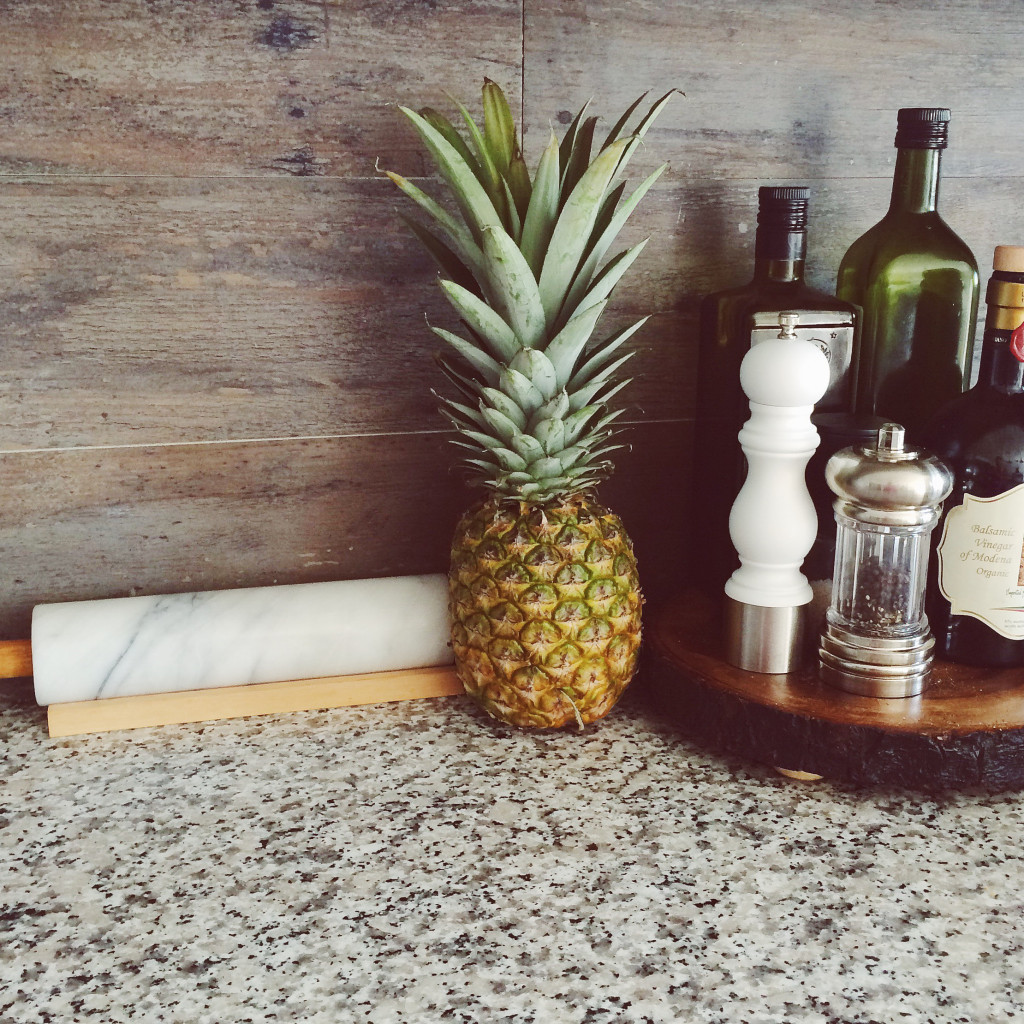 Then, to my surprise, she also bought me a new, white salt mill! She had previously bought us a matching salt and pepper mill, but the salt one broke along the way. So she wanted to replace it and I just LOVE this white Paderno one she bought for me!
So here I am, procrastinating from the heaps of laundry and unpacking that I should be doing to share with you this little corner of my kitchen! Not only has my mother-in-law gifted me a few of these fabulous items, but one of my neighbors gave us that insanely beautiful wood server for our 10th wedding anniversary! So thoughtful and it brings together our salt/pepper/oil&vinegar spot beside our stove perfectly!
Here are similar items for you to shop, if you like what you see! And I found a brand new rolling pin for you all at only $12! That's a steal! Start the car!!
Love & Blessings,