I don't mean to do two fashion/accessory posts back-to-back but this purse that I just found is too good not to share!
We are packing up for our cross-country vacation and the idea of wrangling three children in an airport and plane plus all of their stuff, just sends my pulse racing! This will be the first time we've flown with all three kids. Did I mention that they are all under five years old? Ya…that. I can guarantee we will be the crazies running through the airport or the ones that the other passengers quietly pray they aren't sitting beside while waiting to board the plane. It's all good, I'm well aware of how circus-like this experience is about to be and so I've tried to come up with ways to just enjoy it rather than dread every waking minute of it.
We are going to have enough bags to carry for all the kids, so I thought if I could find a fabulous crossbody bag, that's one less thing that I need to worry about "carrying."
I quickly ran into our local Winners this morning and found this beautiful Urban Expressions Crossbody bag! Bonus, it was only $30 (regularly retails for $70). This is the perfect size to fit my essentials and all of our identification needed for travel. Plus, it will always be close by, so no need to worry about it being stolen.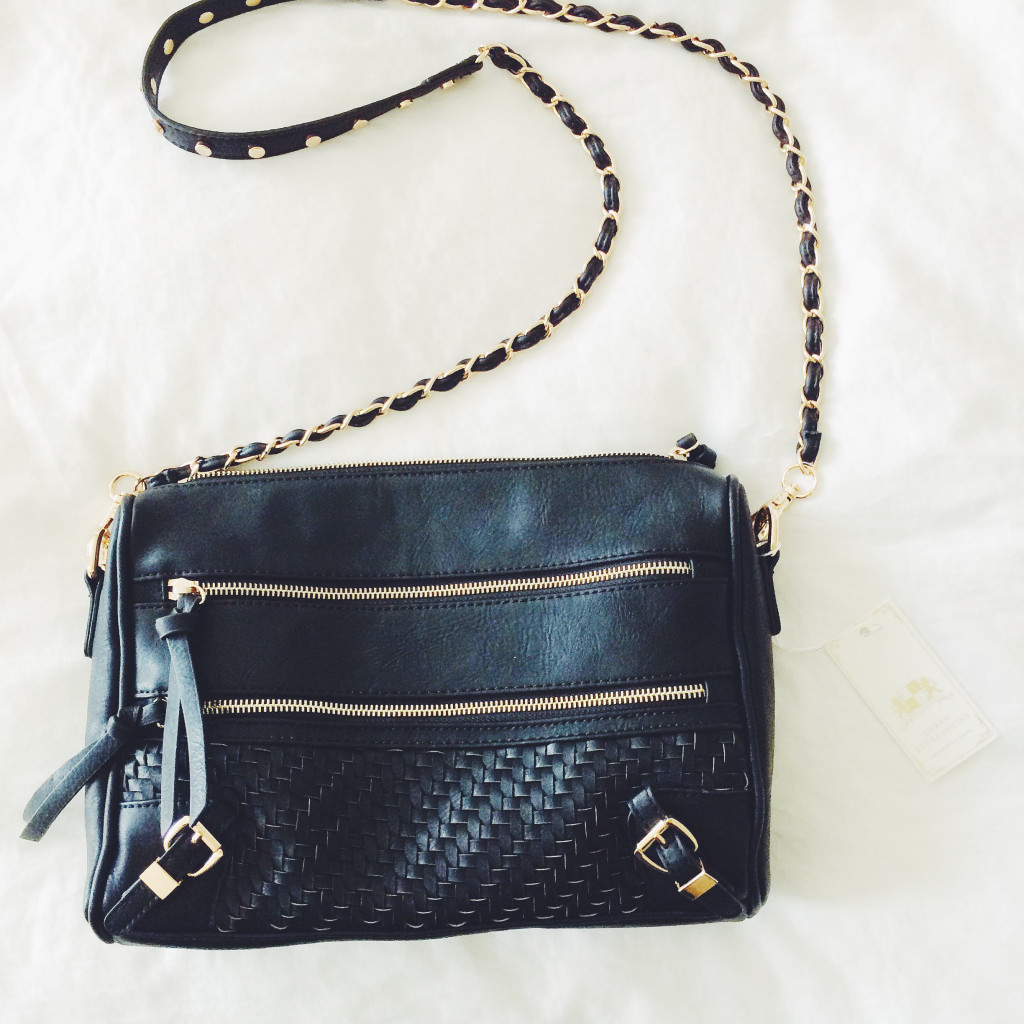 As you know from last week's #NSale post, Nordstrom is having their massive, annual sale. With just a few days left, it's time to snatch up your favorites items at mega discounted prices.
I just had a look on their site and found a very similar Urban Expressions crossbody bag that is also heavily discounted at only $29.97. If you are looking for a similar hands-free purse, this is one to consider! Just click the picture and get your shop on!