I think I've mentioned it a few times before just how much I love Instagram. It is by far my favorite social media platform to connect with not only my readers but also other bloggers and brands. I absolutely love seeing snippets of life in beautiful pictures. I love the sense of community that is built there. It honestly feels like Facebook but without the drama (amiright?!)
One of the awesome ways to connect through Instagram (IG) is through giveaways. Many people run them, for various reasons, including engaging with more viewers. Actually, I am running one right now that I'd love for you to enter. Just head on over my IG account and look under Summer Accessory Giveaway to enter and follow along.
A few months back, I decided to enter a contest, on a whim. It was for a new set of head shots, which I was in desperate need of. Anna With Love was running this contest on IG and you had to explain why you needed new head shots to enter. So I explained what I had been through in the past two years (readers digest version, of course) and about my new blog. And then I forgot all about it.
It was about two weeks later, while I was grocery shopping with three crazy kids in tow, that a notification popped up on my phone saying "CONGRATULATIONS CHRISTINE! You've WON!" And my immediate thought was "I won what???" I opened up Instagram to see the post and I immediately exclaimed out loud "AS IF!!! I WON!!!" Needless to say, I was on cloud 9 the rest of the grocery shopping trip, barely paying attention to what I was buying, just day dreaming of what I would WEAR and how I'd do my hair for this shoot!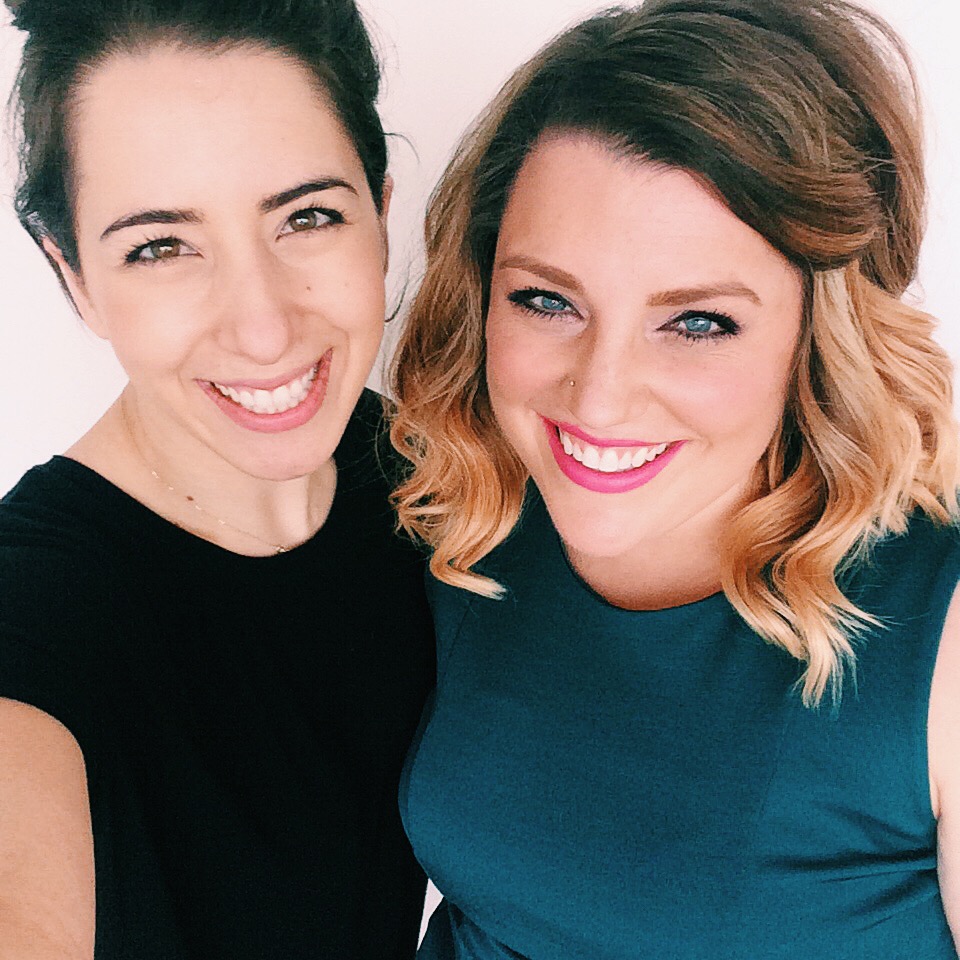 Well fast forward a few months of trying to coordinate our dates as well as my looks, I finally had the shoot mid-April at Anna's place. Let me just say Anna is such a gem. In the little bit of time we spent together that morning, she made me feel so confident and encouraged me the whole time. She also gave me some great blogging tips, which is so kind from a seasoned pro!
I honestly felt so beautiful that day. It's not often that I get to spend that much time primping myself up. Most days I'm in yoga pants and tee with little to no make-up on. So this was extra special for me. I spent alot of time shopping to put together the perfect looks. We shot two looks, today I will talk about my more casual look and where you can get a similar look from!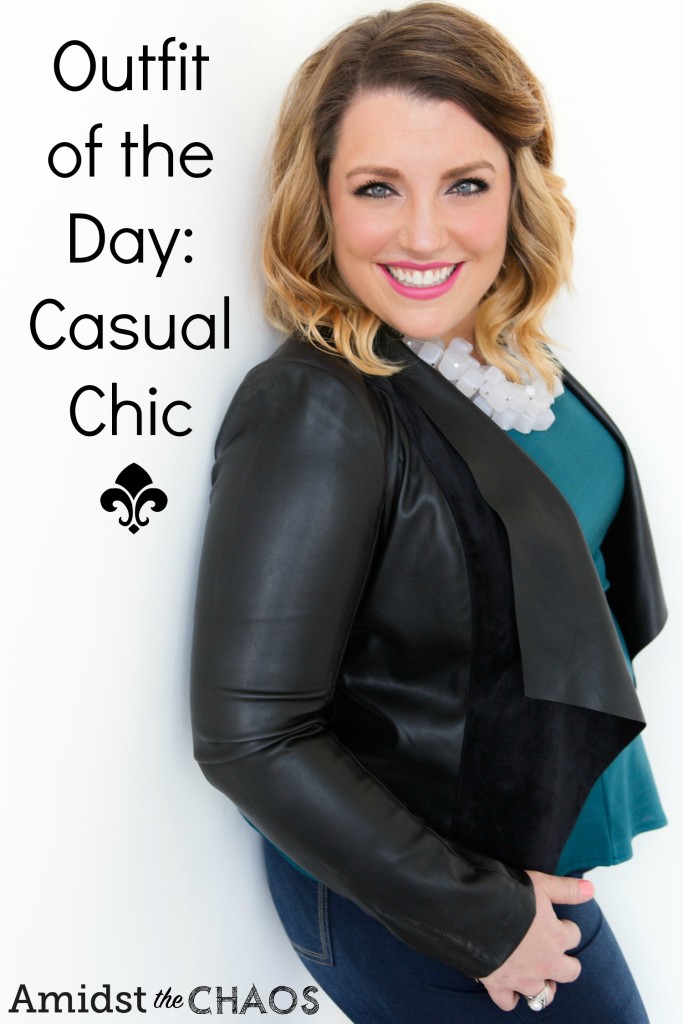 So let's talk about the overall look and where each piece is from:
Jeans: Royalty by YMI, Winners
Green Peplum Top: H&M
Faux Leather & Suede Jacket: Dynamite
White Chunky Necklace: H&M
Faux Pearl Ring: Winners
Faux Pearl Earrings: The Gap
Nail Polish: Sally Hansen Miracle Gel, Rosey Riviter plus clear coat to activate gel
Lipstick: Bobbi Brown, Pink Lilly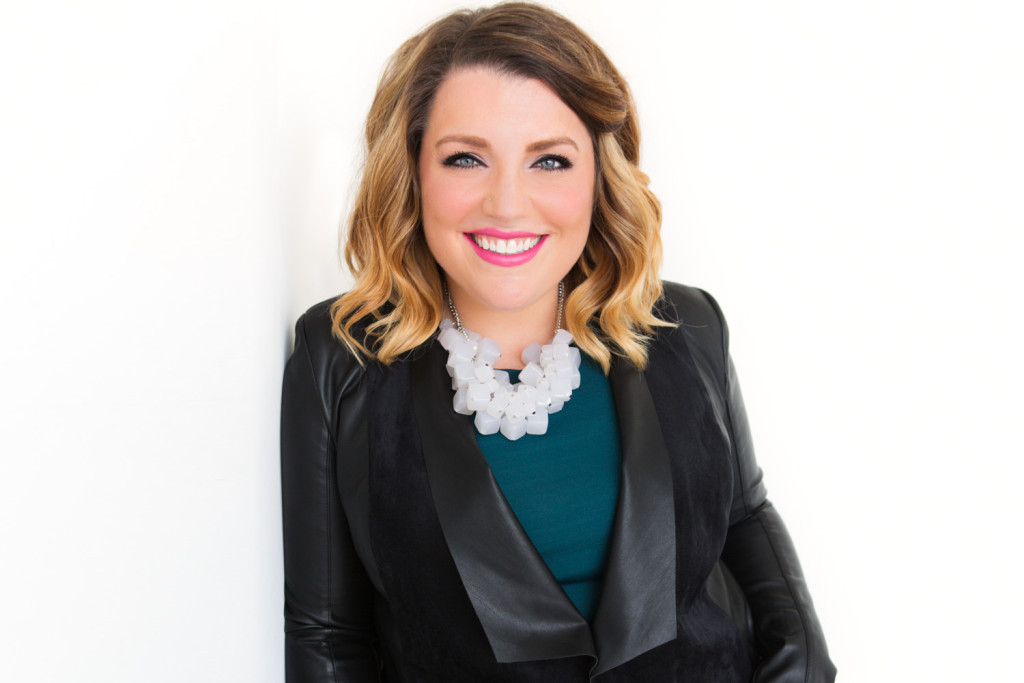 While you can go and shop this exact look in all of these amazing stores, I thought you might like to shop a similar look from the very comfort of your own home! Below I have found very similar items for you and all you have to do is click on them to be taken right to their website to purchase.
Well there is my first look from my photoshoot. Come back next week to check out the other outfit that I wore! Happy Shopping!
Love & Blessings,