You know there are just some recipes that you come across and they are SO amazing that there is no need for you to change a thing! You have some of those, right?! Well today's recipe is just that! I try to bring you my own creations on a regular basis, but there are a few times where I have found something SO great that I just have to share with you!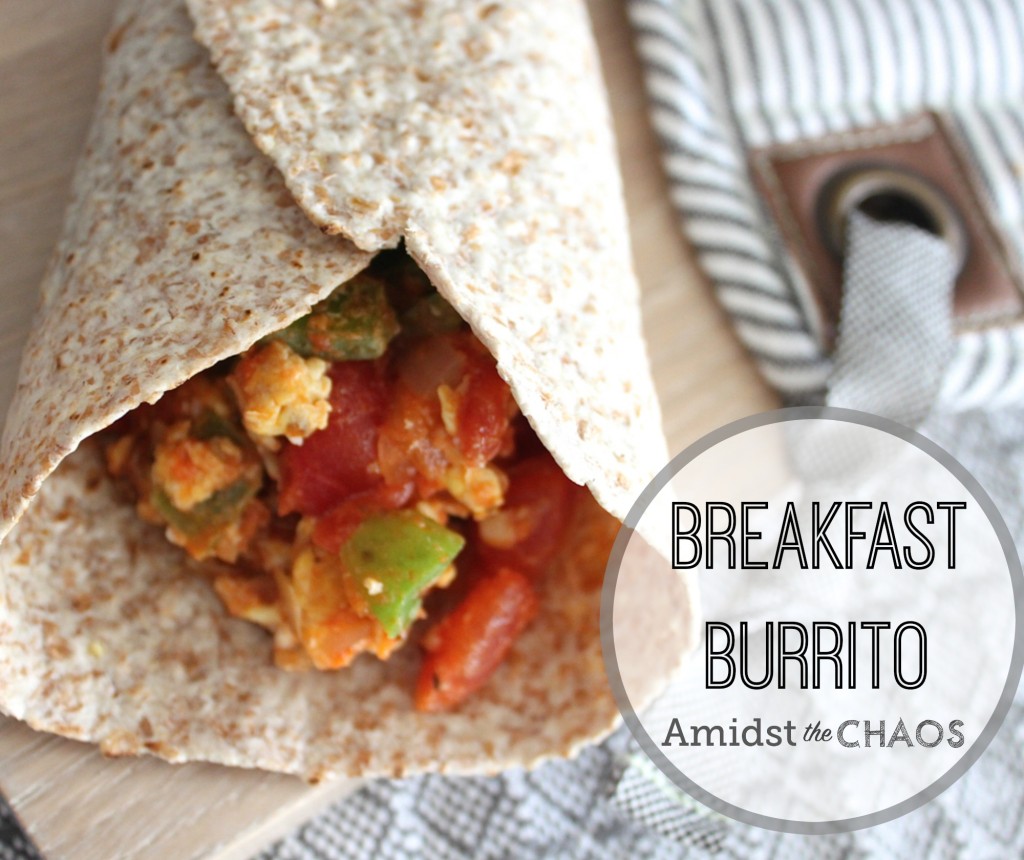 I shared with you all about the 8 Week Challenge that changed my life. The founders of the challenge, Bonnie & Briar, put together a fabulous cookbook for all the challengers, filled with clean and healthy meals! This recipe comes from that book and it honestly it a go-to breakfast choice for me, when I'm at home and have a few more minutes to spare.
Also, I've talked about this bruschetta mixture before and if you haven't tried it yet, YOU MUST! It is simply THAT GOOD! It is now a staple in our home, which we seem to add to everything! It tends to be a little pricey, so when it goes on sale, I literally empty the shelf at the grocery store, no word of a lie! I've also recently found that Metro has a store brand version that tastes the EXACT same! PC has a version as well, however unfortunately, they've added sugar into theirs. Try and find ones that have no added sugar as it's so unnecessary!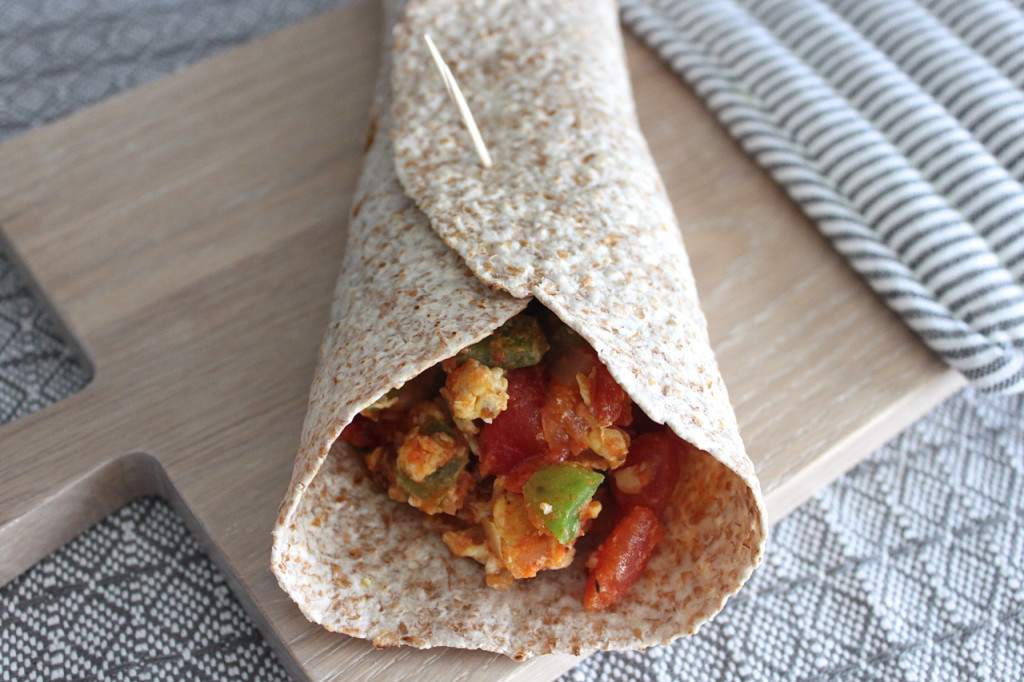 Breakfast Burrito
2015-05-04 10:47:54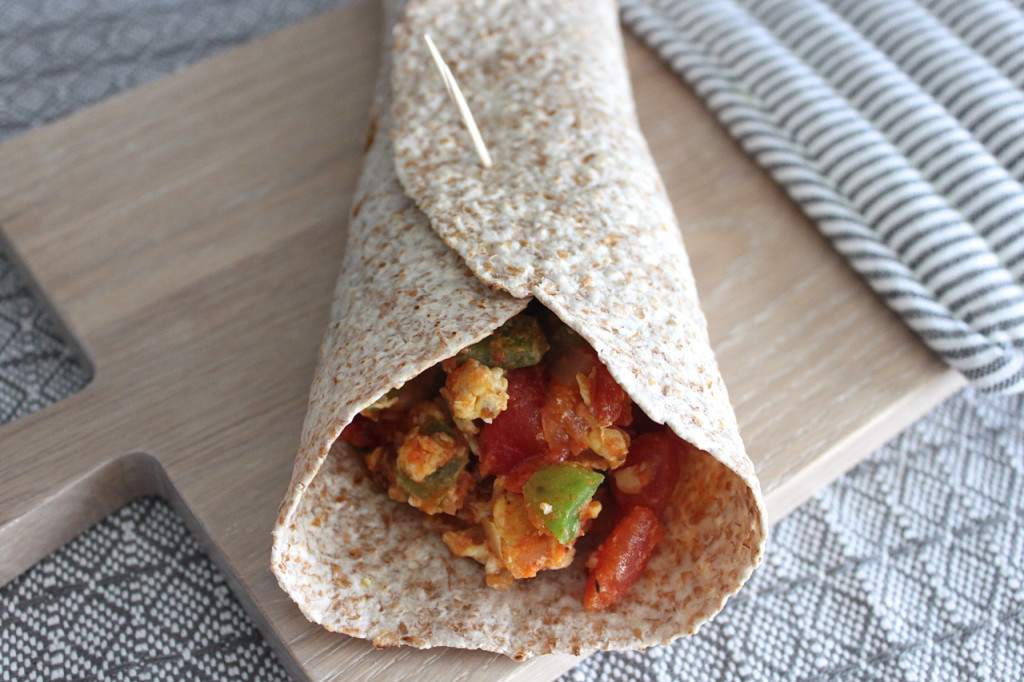 Serves 1
A super healthy & delicious way to start your day!
Ingredients
1/4 cup green peppers, roughly chopped (give or take)
1/4 cup onion, finely chopped
2 eggs, beaten
1/2 cup bruschetta mixture or crushed tomatoes
Sea salt & pepper, to taste
1/4-1/2 tsp butter
1 Ezekiel wrap (or other kind of wrap)
Instructions
Heat pan to medium heat
Add in butter, melt
Saute onions and peppers for about 5 minutes
Add in beaten eggs and cook until the eggs are set
Add in bruschetta mixture and cook for another 2-3 minutes
Add salt & pepper, to taste
Remove from heat and serve inside a wrap
Notes
You can add more or less veggies, as per your tastes.
This doesn't have to be served in a wrap. We sometime just eat it on the side of a piece of toast.
This can also be served for any meal, if you're in need of a quick and healthy dish!
Amidst the Chaos https://amidstthechaos.ca/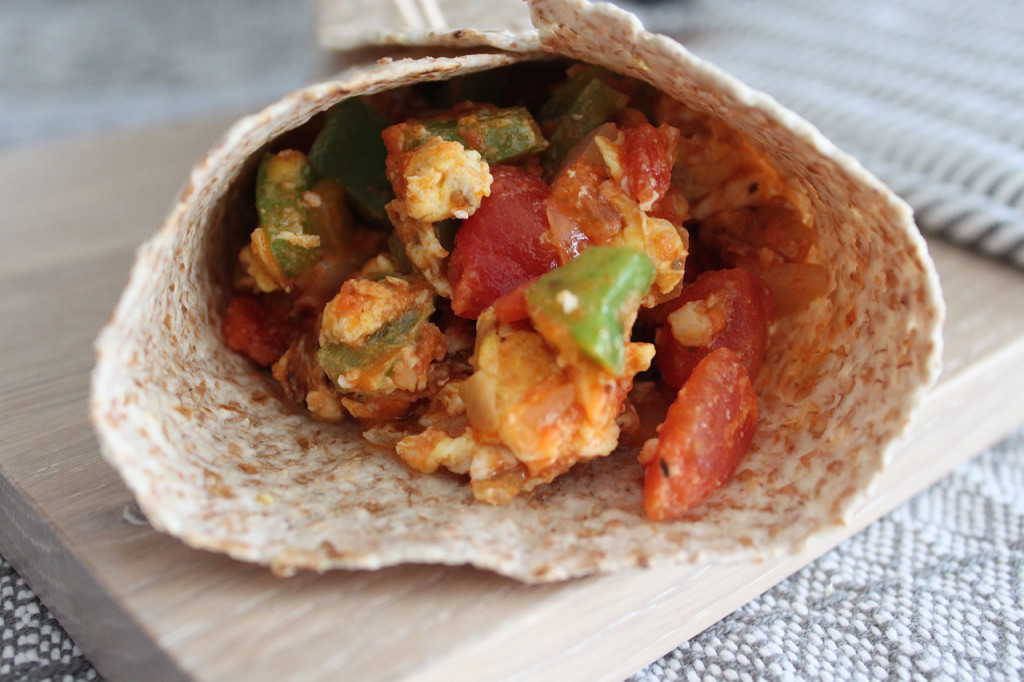 I hope this post has made your tummy growl! Let me know in the comments below how you like it, once you've tried it!
Love & Blessings,