I am by no means a fashion blogger. Most days, the struggle is real and I rock out a sweet pair of yoga pants and a t-shirt, usually covered in baby drool, snot or spit-up! Glamorous, right?! But on Sundays, it's different. We put on our "Sunday best" and head to church. It's always been like that and I always look forward to this time on the weekend.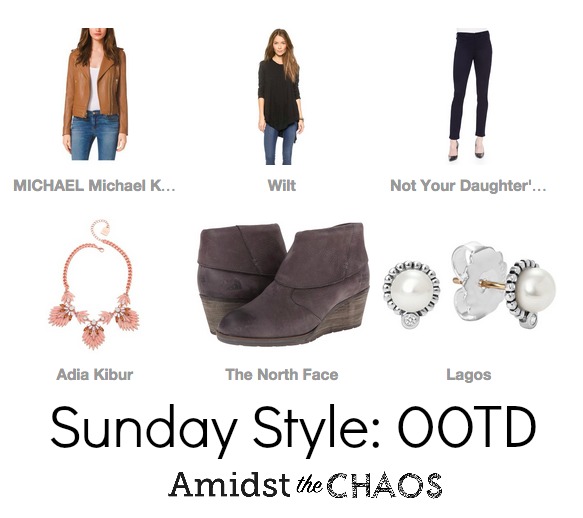 Today, one of my besties and I did a little clothing/accessory swap after church. I've been wanting a leather jacket for the last few years, but with my size changing so much with my three pregnancies, I have wanted to wait until I lost all the baby weight before I invest into a nice one! Well, when my girl and I went out last week, we got to chatting and I mentioned how much I love her leather jackets and she said she had them in every size in her closet! I jokingly said "Well I can keep one that fits me in MY closet for a little while?!" Because she's just THAT awesome, she is letting me borrow and wear her Danier leather jacket for awhile!! Like amazing, right?! And I loan her a few various accessories that she's been searching for for awhile and hasn't been able to find!
I loved the way the jacket looked so much, that I wanted to share it with you in my first ever Sunday Style, outfit of the day (OOTD) post!
The Look:
Jacket: Danier Leather
Black Tunic: Joseph A
Jeans: Royalty by YMI
Necklace: Walmart (I know…crazy!)
Earrings: The Gap
Booties: Spring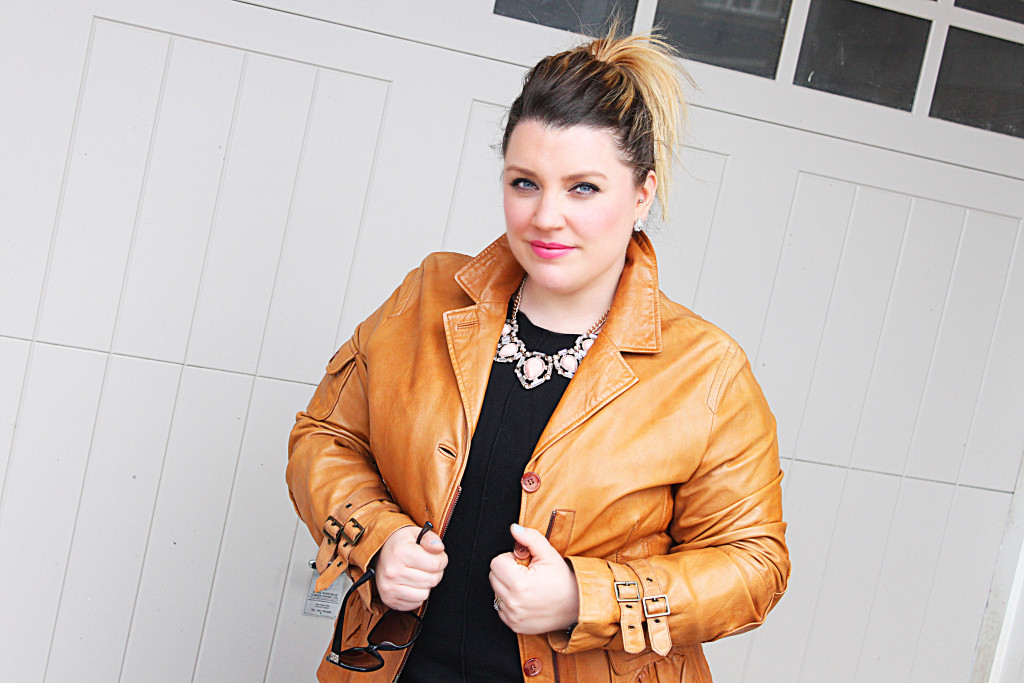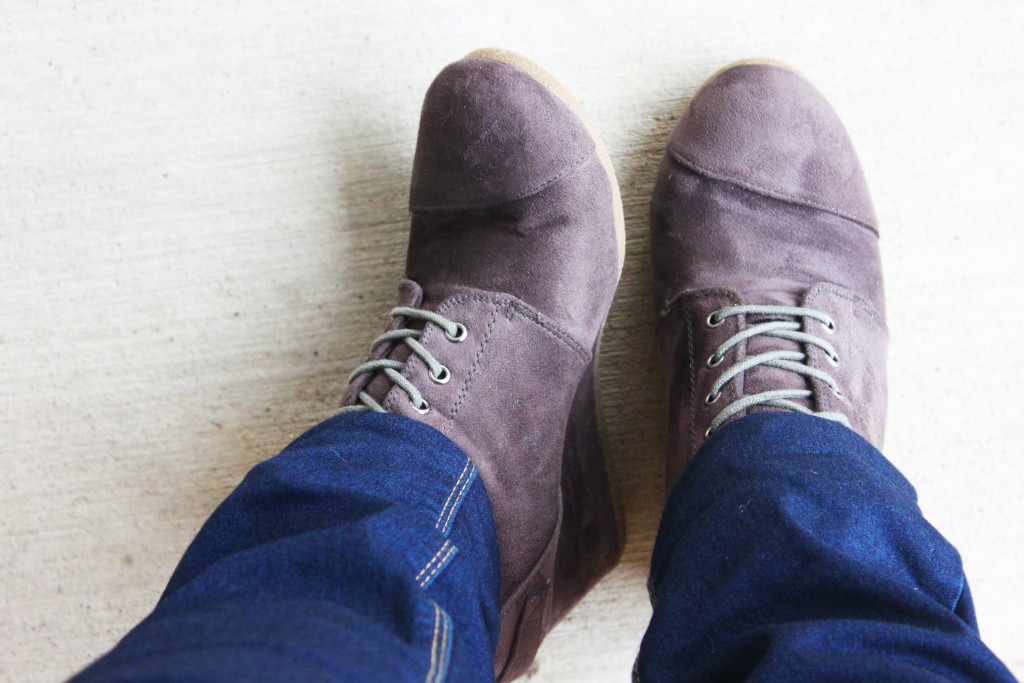 Want to shop a similar look?! You can, just by clicking the images below! Below I've created TWO looks for you: high and low. We recognize that our readers come from all income brackets and whether you have alot or a little bit of money, there's not reason why you can't look fabulous too! Just click on the images to be taken right to the site where you can shop the items! Happy Shopping!
High End:
Low End:
I hope you've enjoyed this fun post! And I hope you are enjoying being able to browse through various sites and shop looks from the comfort of your own home! And if you've never tried doing a swap with your girlfriends, why not?! We all have some items in our wardrobe that don't fit (either too big or too small) or accessories we aren't loving anymore…why not swap them with a friend for a season?! It's like getting brand new clothing FOR FREE! And you all know how much I love a good deal!
Happy Sunday friends!
Love & Blessings,