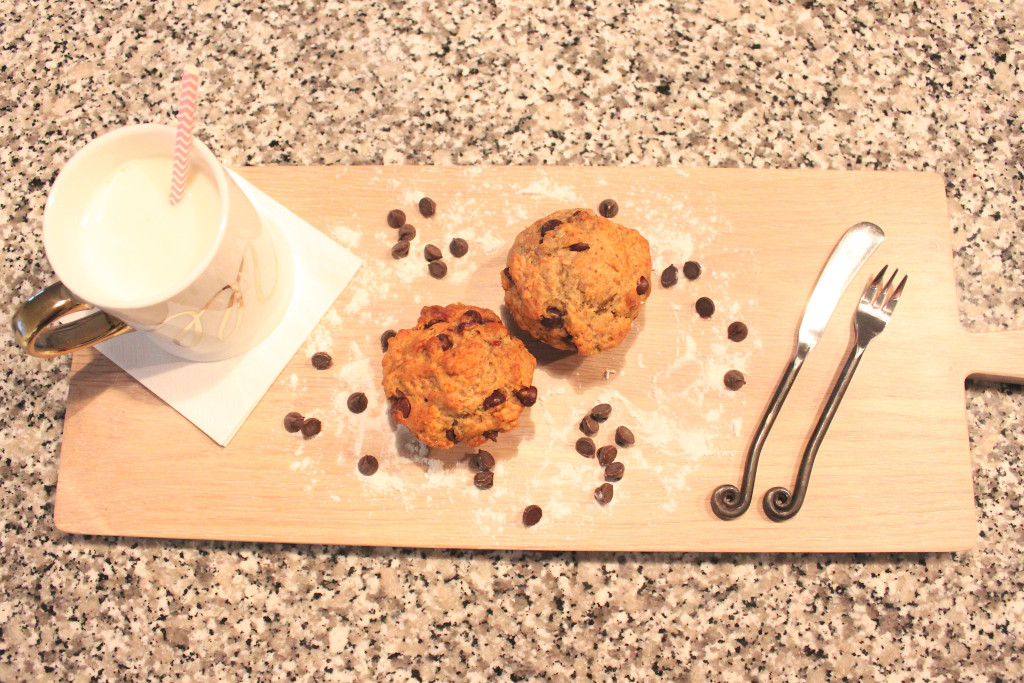 I'm sure that most of us all have a recipe or two, that when we make them, we are transported back into time. Back to your childhood. Back to when we were young and your mom (or dad) was baking in the kitchen. And you would be so excited to help that you would pull up a stool right beside them and watch with great intensity what they were doing. When you would desperately want to mix the cake batter and made a mess of the flour everywhere while doing it! When you would pick the chocolate chips right out of the mixed ingredients because you were too impatient to wait til it was done baking. When your parents would let you lick the batter off of the mixing beaters before washing them. Those are the best recipes, cause they are filled with so many great, warm memories!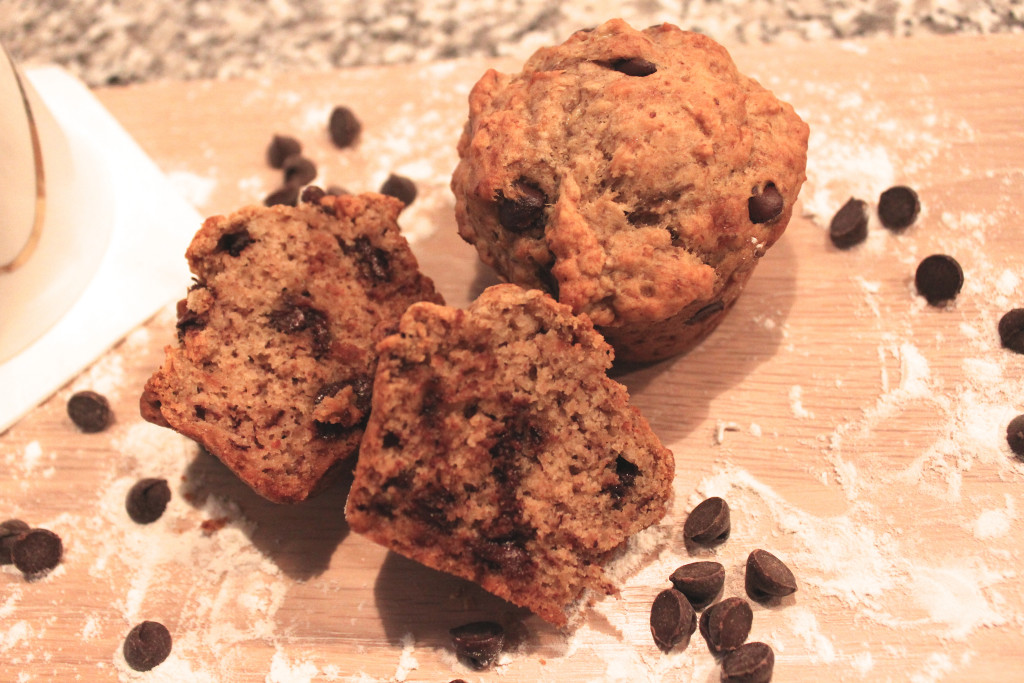 Well that's exactly what happens every time I make these muffins. I'm taken back to a beautiful memory from my childhood. Everything from the baking of the muffins to the smell that fills my house to the taste, it all takes me back. And now, these memories have come full circle because I'm now creating them all over again, but with my own children. My kids love to bake with me. If they had it their way, we would bake every single day. They love getting right in there and usually it's a fight over who gets to mix which ingredient in. Even in this picture below, they were fighting on who could get in mommy's picture!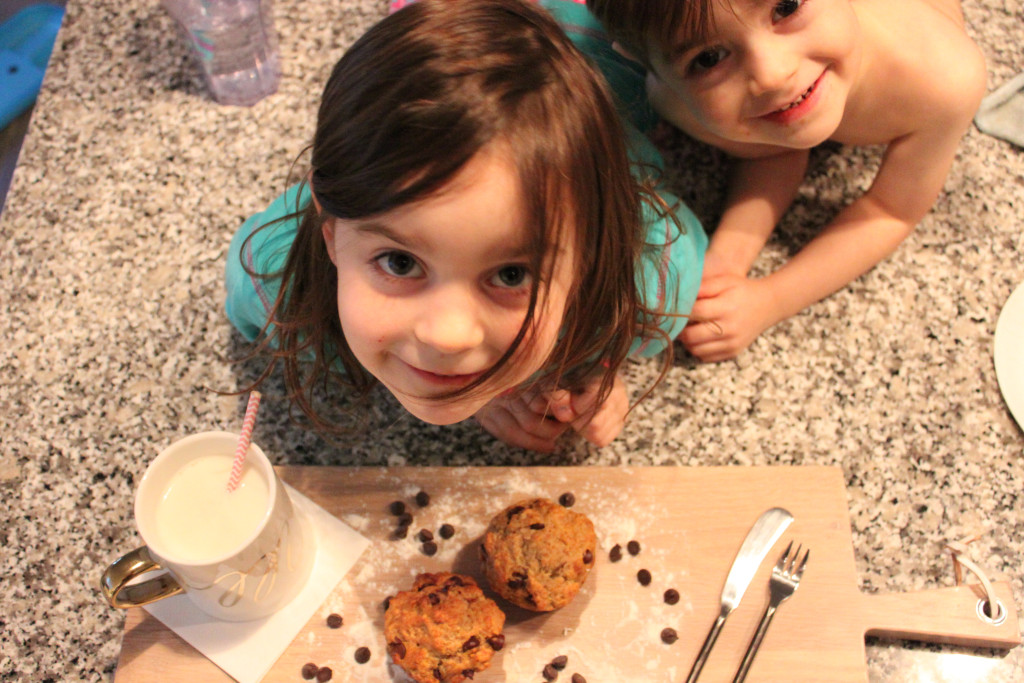 I've made these muffins so many times, I think I could make them in my sleep! We love them so much, we even made them for our wedding guests as party favors, almost 10 years ago! People still talk about them…they really are that good! When new neighbors move into the neighborhood, these are my go-to muffins to bake for them!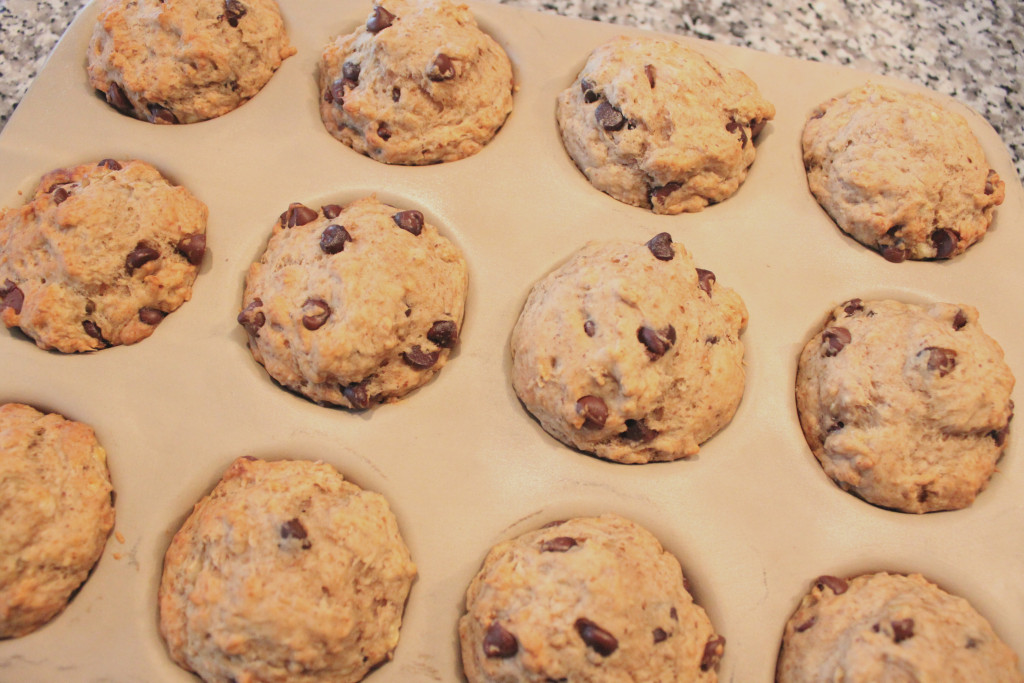 Recently though, I've been starting to experiment with the ingredients. I've tweaked things overtime such as adding in another banana and more milk. But this last time I baked them, I made two significant changes. I was worried with how they would turn out. To my surprise, they were even better then I remember!
The two changes I made were: using an egg substitute and using coconut palm sugar. This past fall, my middle child, Gabriel, was diagnosed with some food allergies. We were shocked when eggs were on of them. He had never seemed to have an outward reaction to eggs before, but the allergist suggested trying to cut them out of baked goods and see if his skin and some stomach issues cleared up. Eggs, as you know, are in so many baked goods. So it's been difficult to figure out what to change up. Recently, I learned about flax eggs. I made a friends recipe with them in it and it seemed to work. So I decided to try substituting it in these muffins as well. Totally worked! (How to make it is listed below in the recipe). The coconut palm sugar also tasted great! It really not that much healthier then regular white sugar, although it is naturally made. It does contain some nutrients, but you won't find what you need for health benefits in the small amounts you will consume of it in your baked goods. But nonetheless, I wanted to see what all the fuss was about, so I decided to try it out. It tastes quite similar to brown sugar and I found it gave more richness of flavor in the muffins!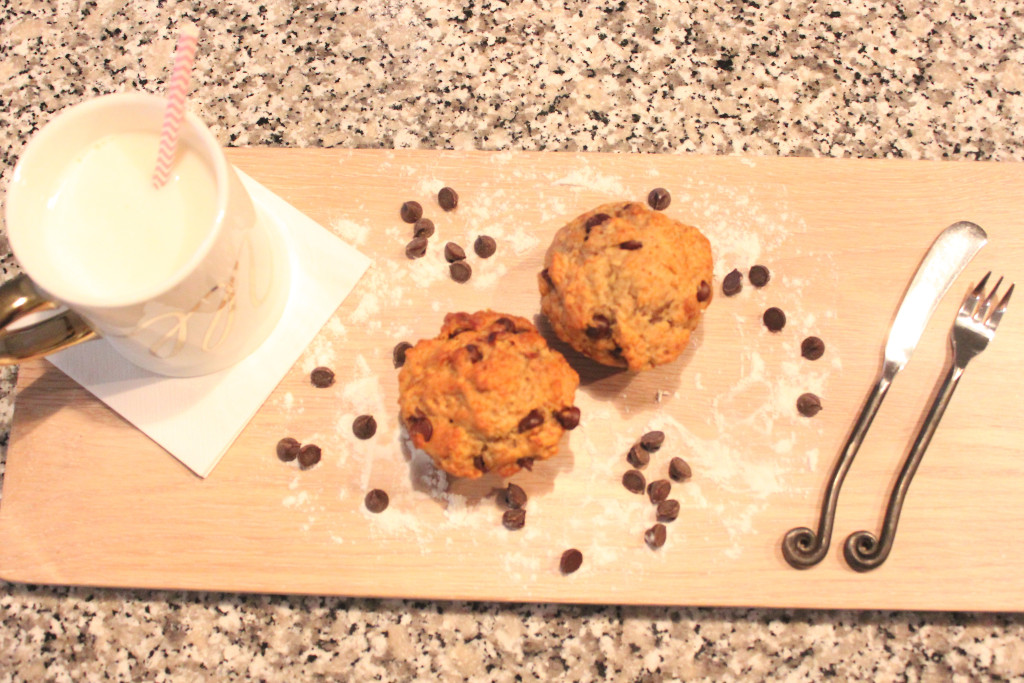 I've kept the original ingredients listed and then what I substituted in brackets. Either way you decide to make them, I'm sure these will become a family favorite! Get your kids involved and enjoy making food together, but more then that, enjoy making the memories while you bake together. Because thats what will last for years to come, much longer then the actual muffins ever will (cause I promise you, those won't last long!)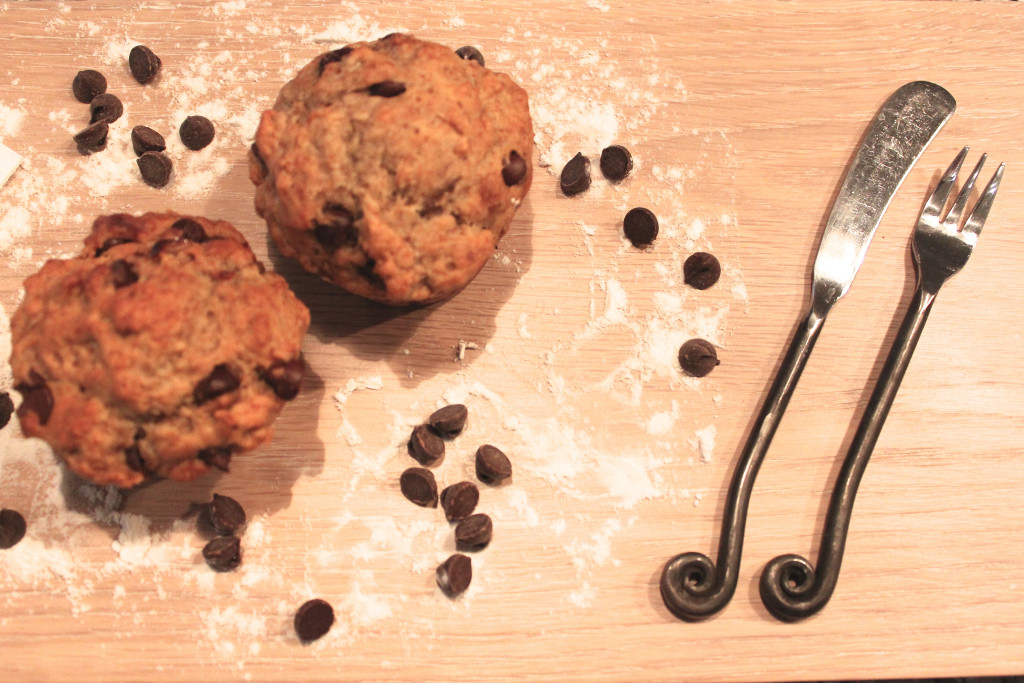 Chocolate Chip Banana Muffins
2015-01-11 21:14:20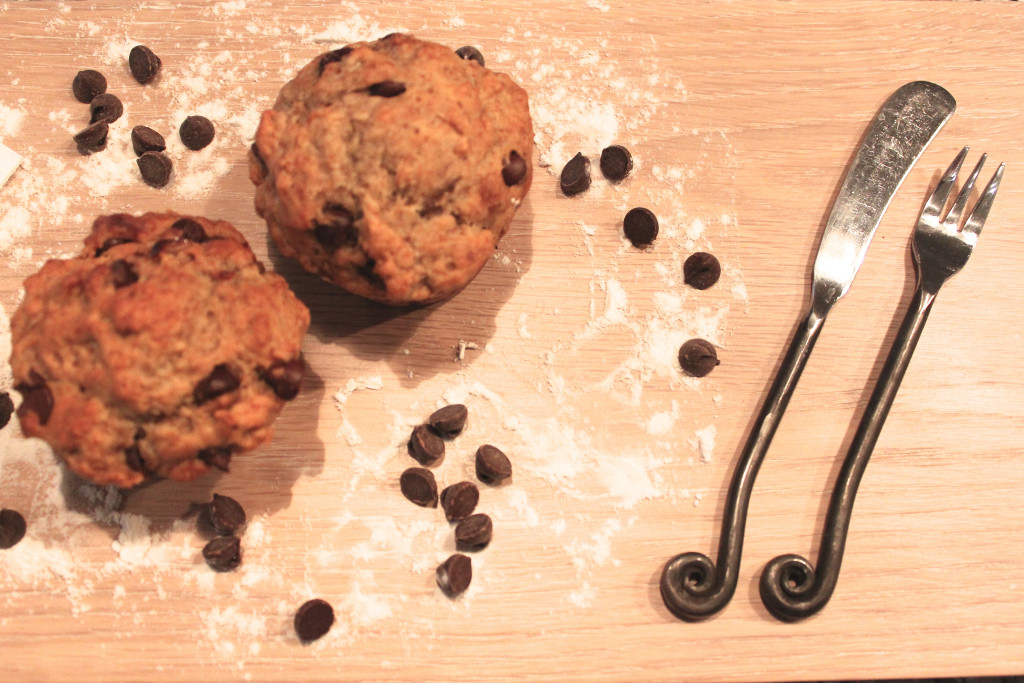 A delicious banana chocolate chip muffin filled with warm memories!
Ingredients
2 cup flour
2 tsp baking powder
1 tsp baking soda
1/4 cup sugar (substituted coconut palm sugar)
Pinch of salt
1 cup chocolate chips
1/3 cup milk
1/2 cup melted butter
2 eggs (substituted 2 flax eggs)
4 bananas mashed
Instructions
Combine dry ingredients in a large bowl. Mix with fork until blended.
Combine wet ingredients in a separate bowl. Mix with a fork until blended.
Combine bowls together and stir with a fork until just blended. Do not over mix.
Bake 350° for 20-25 minutes (times will vary depending on oven temperatures)
Notes
* Flax Eggs: 1 tbsp of freshly ground flax seed & 3 tbsp of water. Whisk together. Let sit for 10 minutes. Makes one flax egg (double for this recipe, if substituting)
Amidst the Chaos https://amidstthechaos.ca/
Love & Blessings,



PS. Do you have a childhood recipe that you love to make with your children? I'd love to hear what it is! Leave it in the comments below!