I missed Monday's usual recipe, so today I want to bring you something fun and yummy! I've yet to post any drink recipes, so I thought it was about time to wet your whiskers!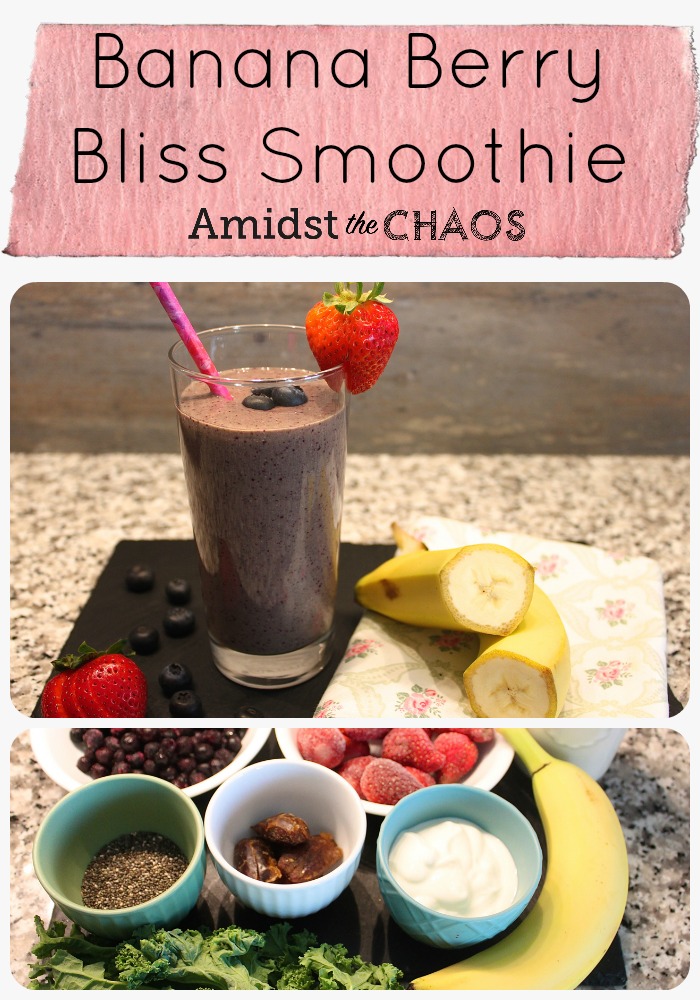 I was never a smoothie person. As a self-declared foodie, I enjoy all aspects of eating something. It's not just about nourishment but there's a whole experience that comes when eating food for us: the look, the smell, the crunch, the chew, the contrasting flavors, the complexities…yes, this is all possible in ONE bite! So the idea of DRINKING my meal was never really appealing to me. I always felt that if I didn't CHEW something, did it really qualify as a MEAL?!
Since doing the 8 Week Challenge, I've totally changed my mind about smoothies! I absolutely love them and I would say almost half of my breakfasts during the week are various kinds of smoothies! My parents were so amazingly generous and gifted us with a Blendtec! If you've never heard of them, now you have! They do cost a bit, but worth every penny! This is the best blender on the market right now with the toughest blade and top notch motor, you won't find another like it. It not only blends crazy good, it also MAKES soup and ice cream! That's right, both boiling and freezing! Can your blender do that?! And as always, you can shop the pictures below! Absolutely incredible all the things it can do! Anyways, back to breakfast smoothies, using the Blendtec, we get breakfast made in literally less than one minute! And it's so tasty and quite honestly, it satisfies all my greatest foodie desires in one drink!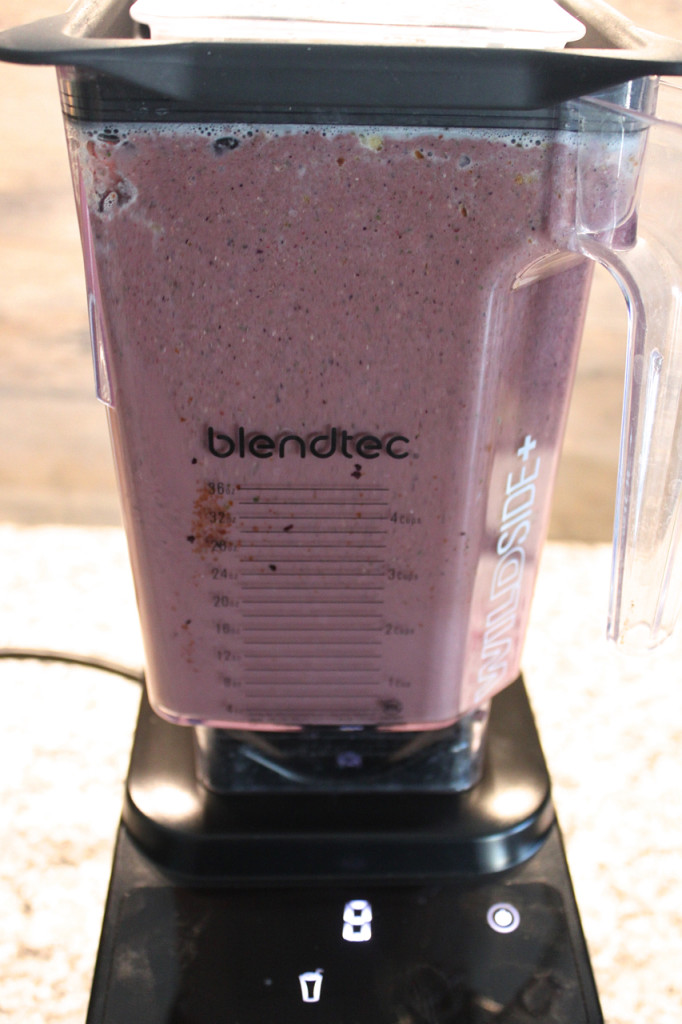 So this morning I wanted to share with you our own smoothie blend called Banana Berry Bliss! I will put the recipe below for you to pin, print or add to your recipe manager! But I wanted to give you a few smoothie tips we've come to discover that will take your smoothie to a whole other level!
1. Dates
This is a magic trick we discovered that help sweeten your smoothies without adding refined sugar. We get the Parnoosh Honey Pitted Dates that can be found in the produce section and add about 3-4 per smoothie batch we make. Really makes a difference!
2. Kale
Let's talk greens and not just any greens! If you've been using spinach in your smoothies to get your superfood greens, try switching it out for kale instead. I found that with spinach, it would sometimes give my smoothie a bit of a murky/muddy taste to it (no thank you!). But with kale, it almost gives it a chocolate taste! Ha! Ok my hubby doesn't taste the chocolate, but for whatever reason, I DO! And it's delicious!
3. Superseeds
Say what now?! Yes, superseeds! If you don't know, now you know! Get them, eat them, love them! My go-to for smoothies are chia seeds but we also add in flaxseeds and hemp hearts as well. This is the perfect way to get all those added nutrients your body needs including omega fatty acids, fibre and antioxidants!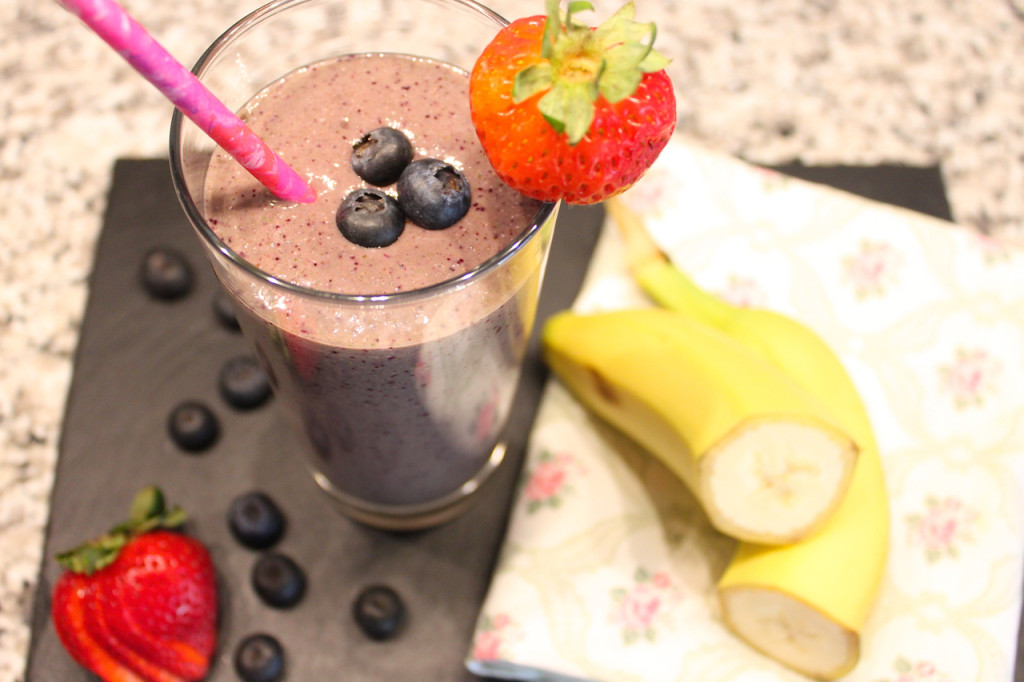 Banana Berry Bliss Smoothie
2015-04-28 20:02:15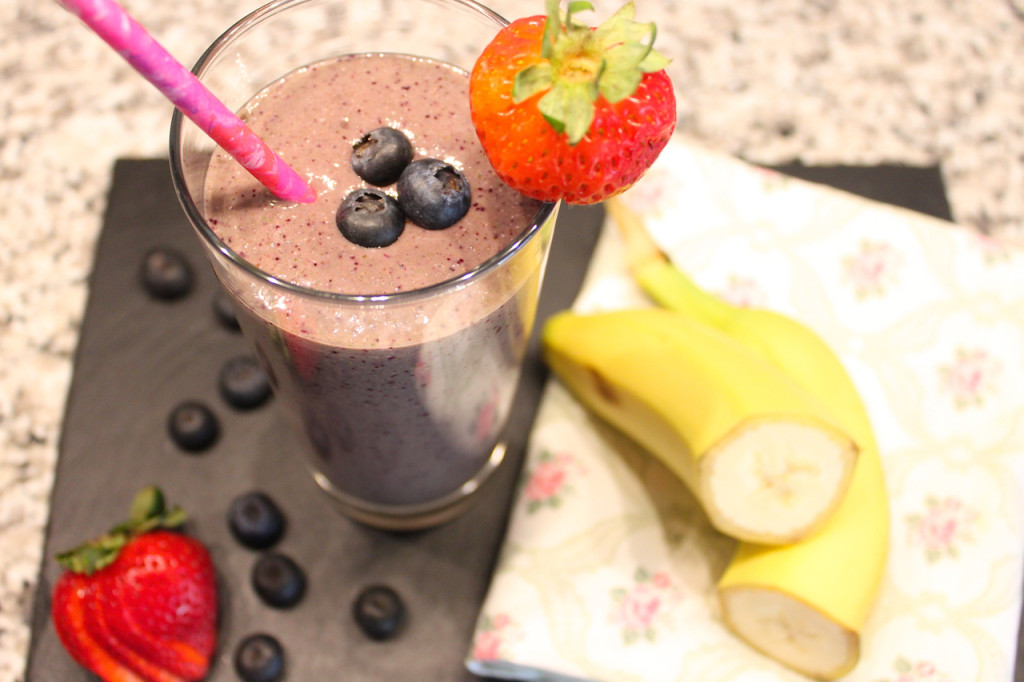 Serves 2
A quick and healthy way to start your day with this perfectly sweet and delicious smoothie!
Ingredients
1 cup almond milk
3-4 pitted dates
1/3 cup plain yogurt
2-3 tbsp chia seeds (or any other seed of choice)
1 cup frozen strawberries
1/2 frozen blueberries
1 banana
3 kale leaves, deveined
Instructions
Place almond milk and dates in the blender and blend until well combined.
Add in remaining ingredients. Use smoothie setting on blender (if there is one) otherwise blend for roughly 45 seconds to 1 minute or until well combined.
Serve and enjoy immediately!
Amidst the Chaos https://amidstthechaos.ca/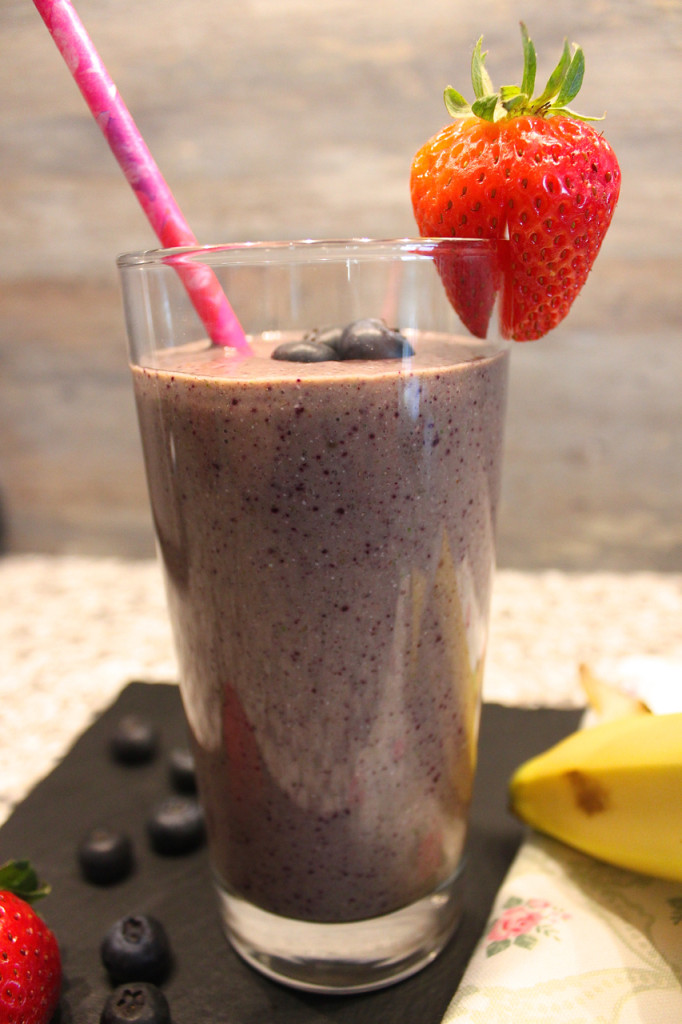 I hope you enjoy this mouth watering smoothie as much as we do! Even my kids go nuts for it! What is your favorite smoothie to make? Leave us your answers in the comments below!
Love & Blessings,