Today I'm sharing with you another recipe that I grew up eating called Carnival Chicken! It was actually my uncle's recipe that he created and my mom used to make often when we were younger. Now, I find myself making this recipe when I want a quick and easy meal that doesn't require much preparation. With less than five minutes of prep time and then just popping it into the oven for less than a hour, this chicken dish is about as easy as they come. And let tell you, the aroma that will fill your home once it starts baking is incredible! Hubby always knows when I'm baking this as soon as he walks in the door from work!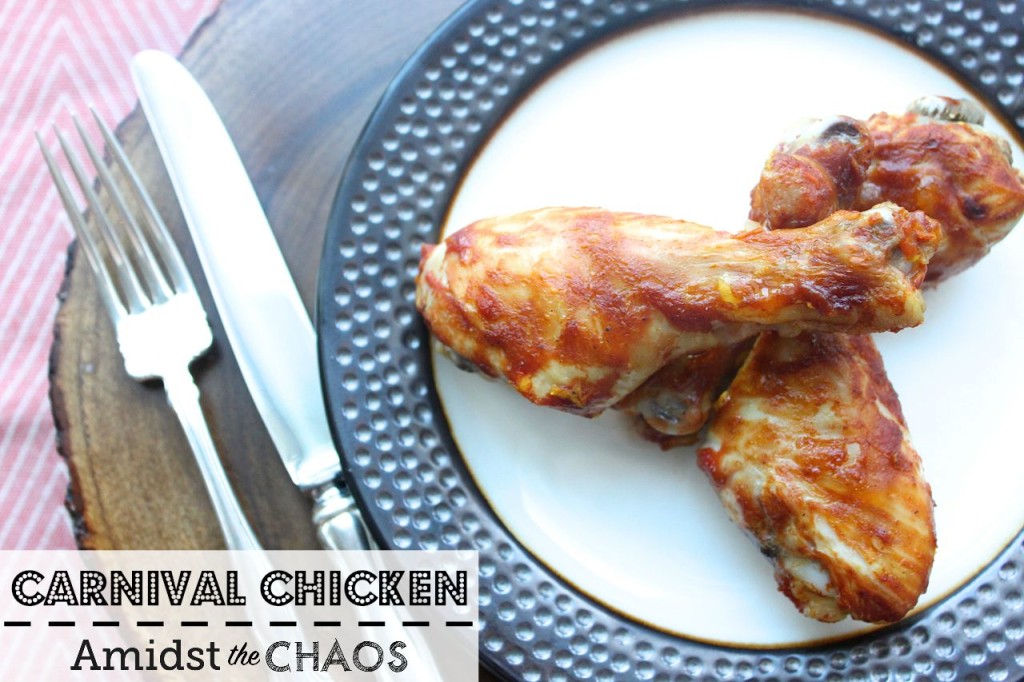 So as I was prepping to write this post, I was in touch with my uncle to ask for specific recipe details (because this is truthfully the ONLY recipe I eyeball and not measure) and while talking to him I realized that I was actually making it differently all along from what his original recipe was. To be honest, I'm not sure I've actually had his original version because my mom makes it the same way as I do (ok, truthfully I make it the same way SHE does!). So without even realizing it, this is truly an original recipe!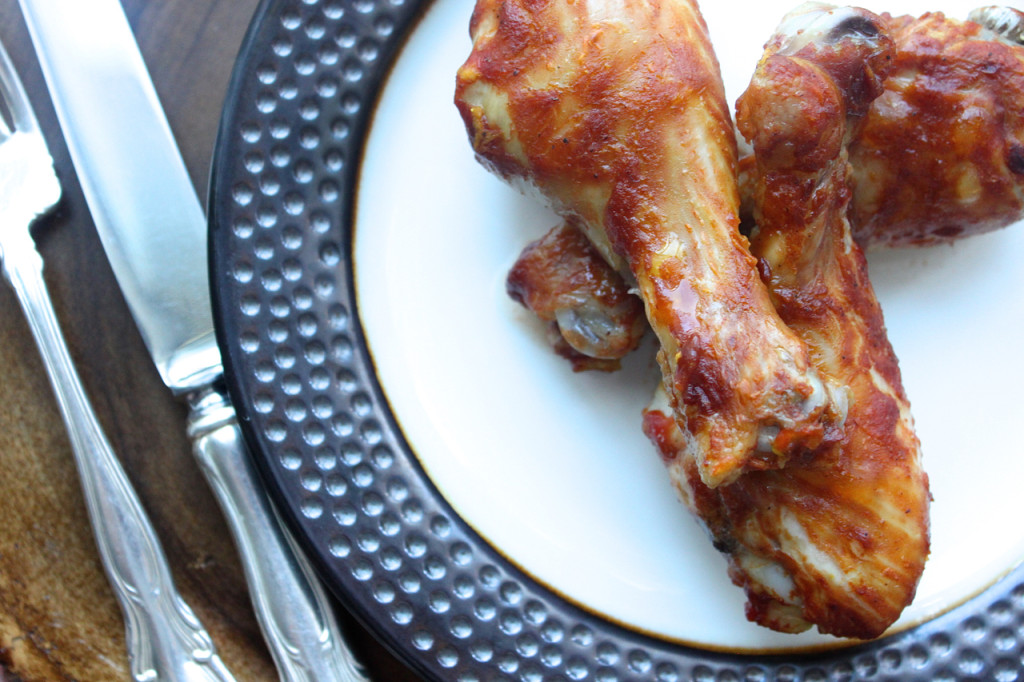 I almost never post "before" pictures of my food because truthfully, it's never all that pretty. But not so with this dish! The before is actually the prettiest, right after you've drizzled all the sauces over the chicken legs. Also, as I said above, this is literally one of the only recipes I eyeball the ingredients. I'm not an eyeballer normally. I like recipes with precise measurements. But with this one, I grew up watching my mom make it and she never used measurements either. So I wanted to show you the before picture so you can an idea of what it should look like once you added all your sauces.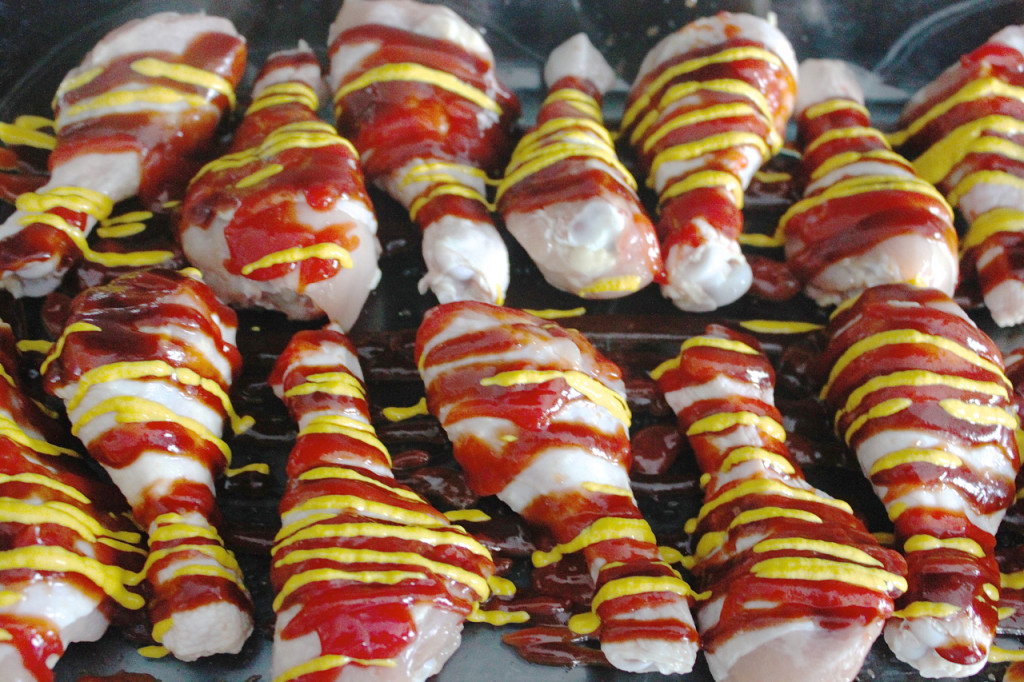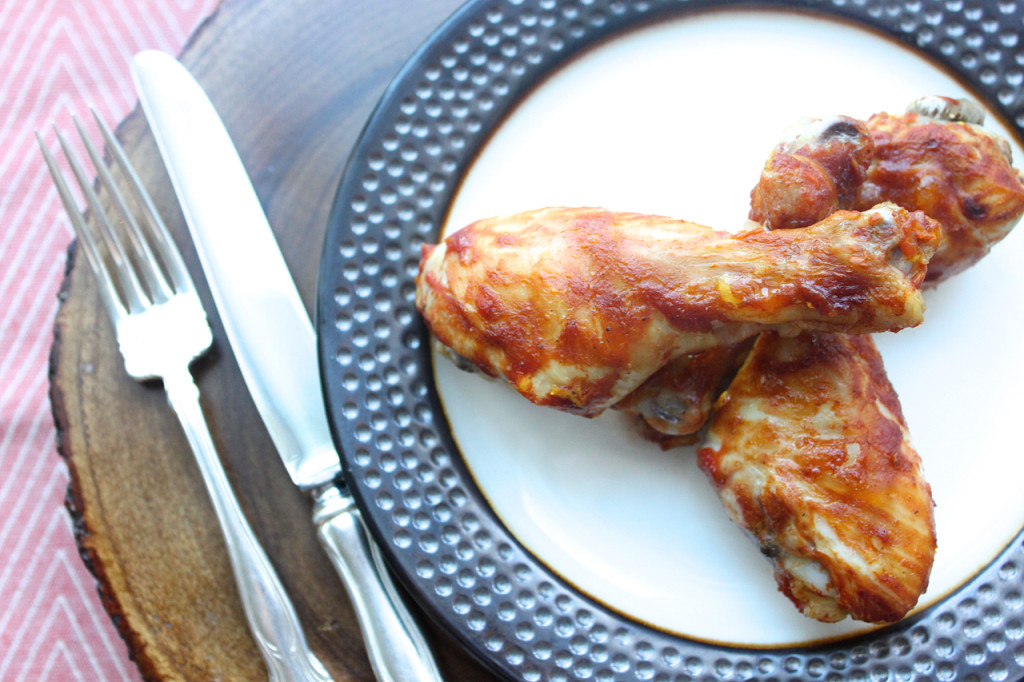 Carnival Chicken
2015-07-27 07:35:21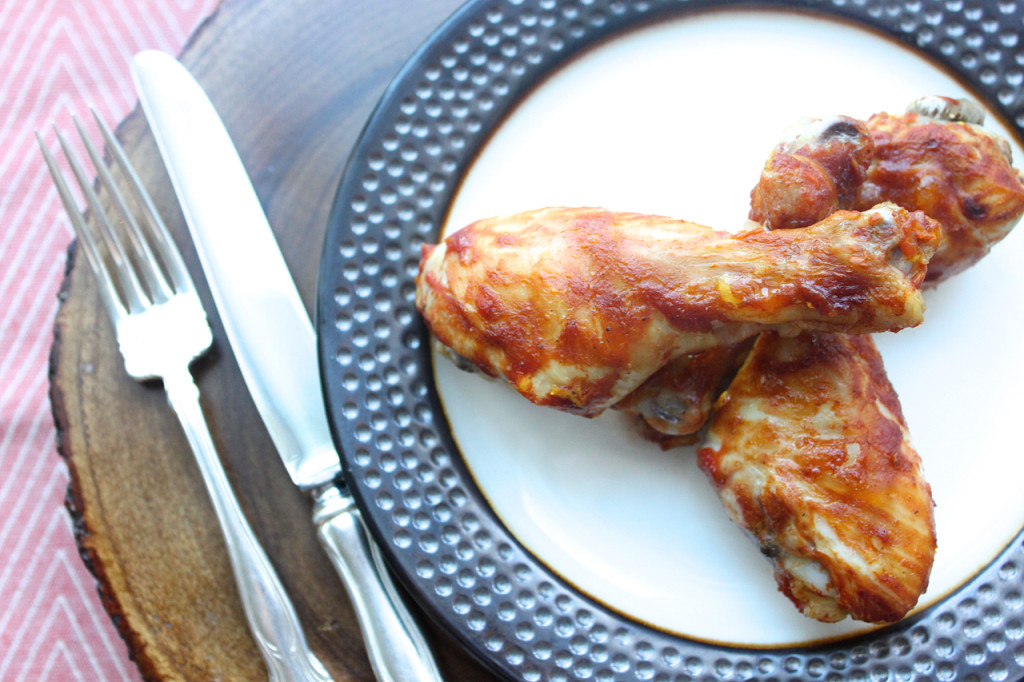 Serves 4
The easiest and super delicious baked chicken dish that will leave your home smelling amazing!
Ingredients
1 package of chicken legs
1/4-1/3 cup BBQ sauce
1/4-1/3 cup Mustard
1/4-1/3 cup Ketchup
Salt & Pepper, to taste
1 tbsp granulated garlic powder, to taste
Instructions
Preheat oven to 350 degrees
Spray a 9x13 dish with non-stick spray
Place the chicken legs in the dish, with a little bit of space between each (don't overcrowd)
Sprinkle legs with with salt, pepper and granulated garlic
Drizzle legs with ketchup, mustard and BBQ sauce
Take a silicone food brush and brush the entire legs with the sauce, making sure they are covered
Add a little bit of water to the bottom of the dish
Cover with tin foil and bake for roughly 45 minutes* or until done
Notes
* Cooking times will vary depending on individual ovens
* You may want to adjust the amount of ketchup, mustard and BBQ sauce to your taste
* I sometimes take the foil off the chicken near the end to brown the legs just before they are finished baking
Adapted from Uncle Ziggy Dean
Adapted from Uncle Ziggy Dean
Amidst the Chaos https://amidstthechaos.ca/
Well there you have it! Probably the easiest baked chicken dish you will ever have! This is what I call "Winner, winner chicken dinner" because not only is it so quick to put together, but everyone LOVES this dish. No complaints, just finger-licking goodness!
Love & Blessings,