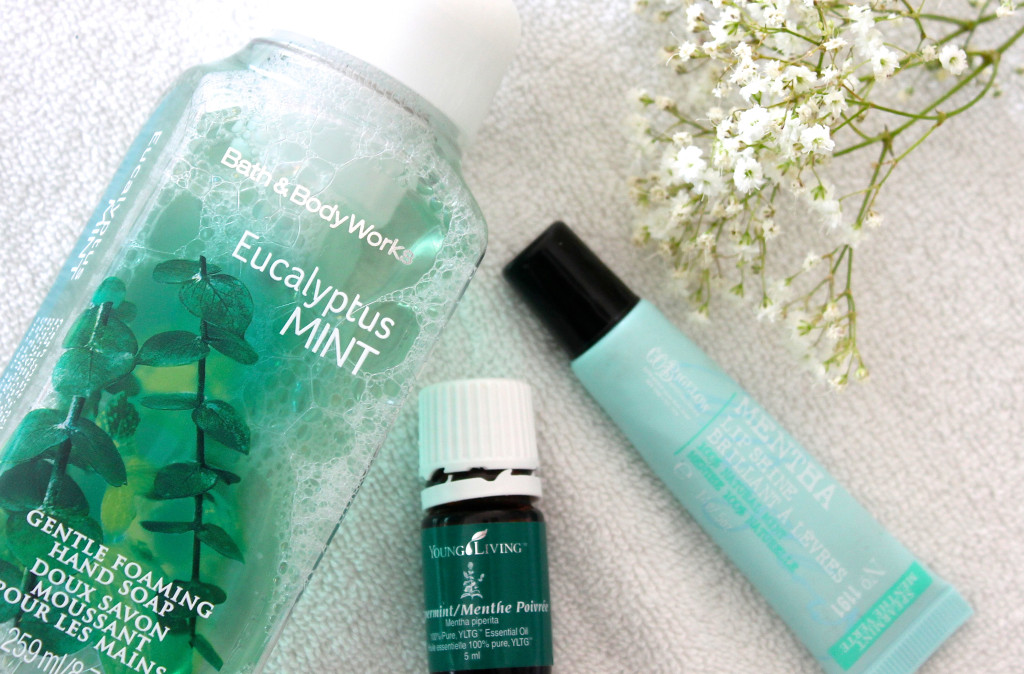 Right now, I am absolutely OBSESSED with everything MINT! Particularly this Bath & Body Works Eucalyptus Mint Hand Soap. If you haven't tried it, YOU MUST! I promise you, that you will be finding any reason to wash your hands and then sniffing them all day long! I've never smelled a soap that I feel this strongly about! Ha! It's such a shame that BBW doesn't make it in a cream! I need to go stock up on this soap before they run out!
The BBW Mentha Lip Shine is also another fave, at the moment! Makes your lips feel tingly when you apply it! Also makes your breath smell minty-fresh! Bonus!
And finally, our latest obsession in our home are the Young Living Essential Oils. And the one that I seem to use the most right now, is Peppermint! Works great for heartburn, upset stomach, headache and even helps with mental alertness! If you haven't given it a try, you should!
Hope your day is as minty as mine!
Love & Blessings,