When it comes to dry skin, I understand that topic WELL. For most of my life, I have struggled on and off with mild eczema. I can remember a time in high school where I had red circular spots on my neck from a bout with eczema and was made fun of because people thought they were hickies. Seriously (needless to say, I don't miss high school!).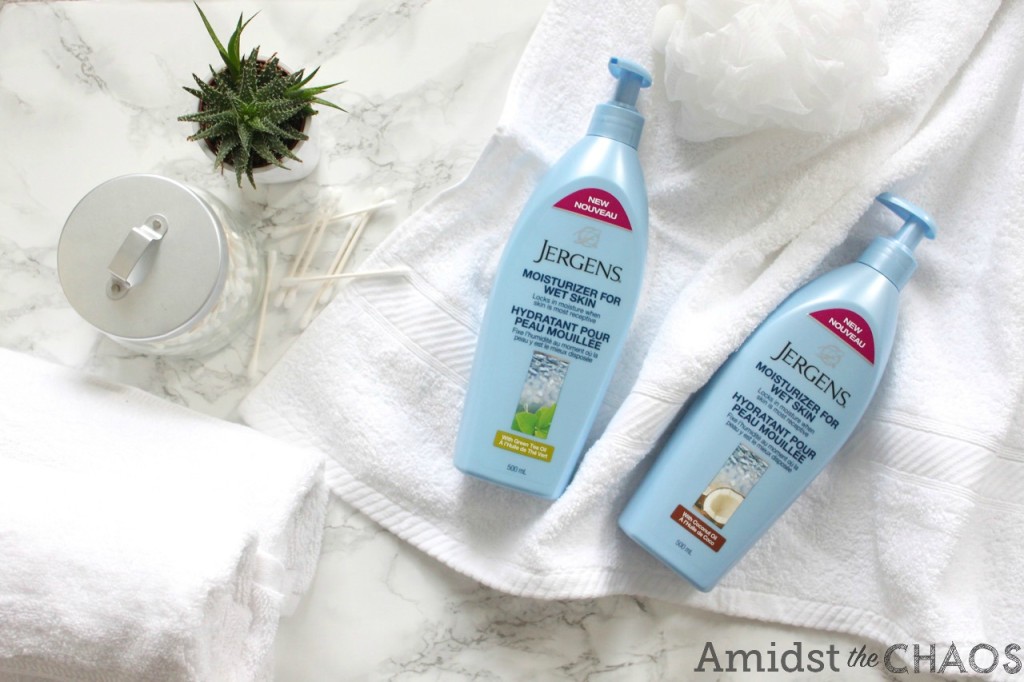 But more recently, it's hit really close to home for us as a family as our middle son has struggled almost since day one with severe eczema. We tried everything and took him to about six different doctors and nothing would work. Poor baby would just scream all night and day because he was in so much pain. This went on for the first six months of his life until we were able to finally see a dermatologist and start getting it under control.
To this day, he still struggles, in certain areas of his body (his toes seem to be the worst) and in certain seasons, such as summer, it tends to flare up.
So when I say that I understand the struggle of dry skin, I really do understand it! When it comes to over the counter lotions and various scented creams from bath shops, I have often found that as much as I love the smell of them, they don't really do the trick. I find myself always needing to apply more and more and more lotion throughout the day to keep my skin hydrated and not itchy.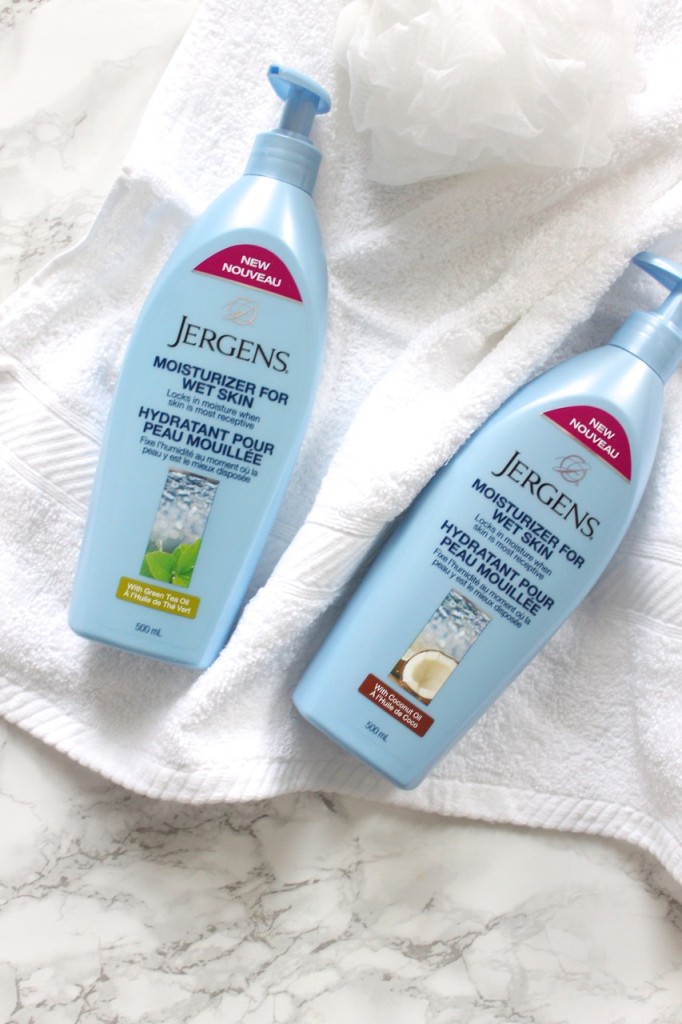 But then came along Jergens Moisturizer for Wet Skin and the game has changed. It's a totally different concept: you put the lotion on WHILE your skin is WET, right out of the shower. Check this out (and to see more hilarious videos like this, check out Jergens Canada Facebook page).
This is by no means a new concept in the dermatological world. As I said, having dealt with a son with severe eczema, this is something we have been taught to do with him since he was a baby. We would give him a quick rinse in the tub and then WHILE HIS SKIN WAS STILL WET, we would lather it with cream. The reason for this is because that is when your pores are open and most receptive to soaking in the moisture from the lotion.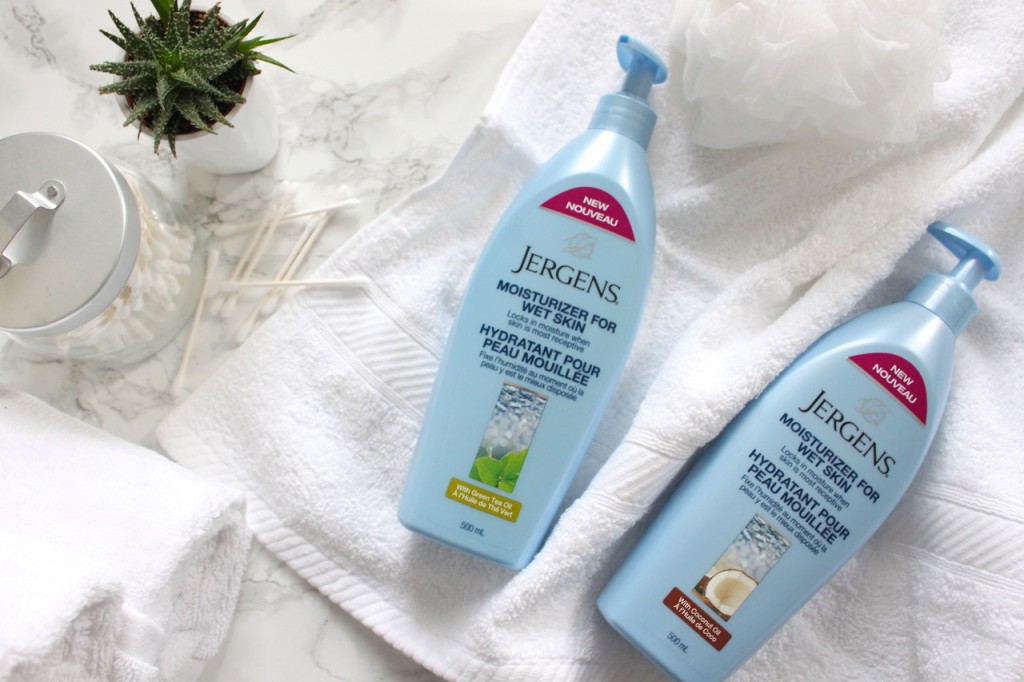 But this is new in the beauty industry. Jergens is paving the way with this concept of applying the moisturizer BEFORE you dry yourself and let me tell what a difference it makes.
Having done this for years now with my son, I knew right away that this would work. Now, I will be honest in saying that applying the lotion to myself when still wet from the shower felt a little weird. For 30something years, I have been coming out of the bath/shower and immediately drying myself off THEN applying lotion. But for the last week, I've had the moisturizer right beside my towel and applied it right after I'm done showering. Then you simply pat dry. Let me tell you, I'm super pleased with the results! As someone who has had dry skin problems on and off, this really does work. My skin feels amazing…like silky smooth…even hours AFTER the shower. The moisturizers are lightly scented, one with coconut oil and the other with green tea oil, which makes your skin (and your bathroom) smell amazing!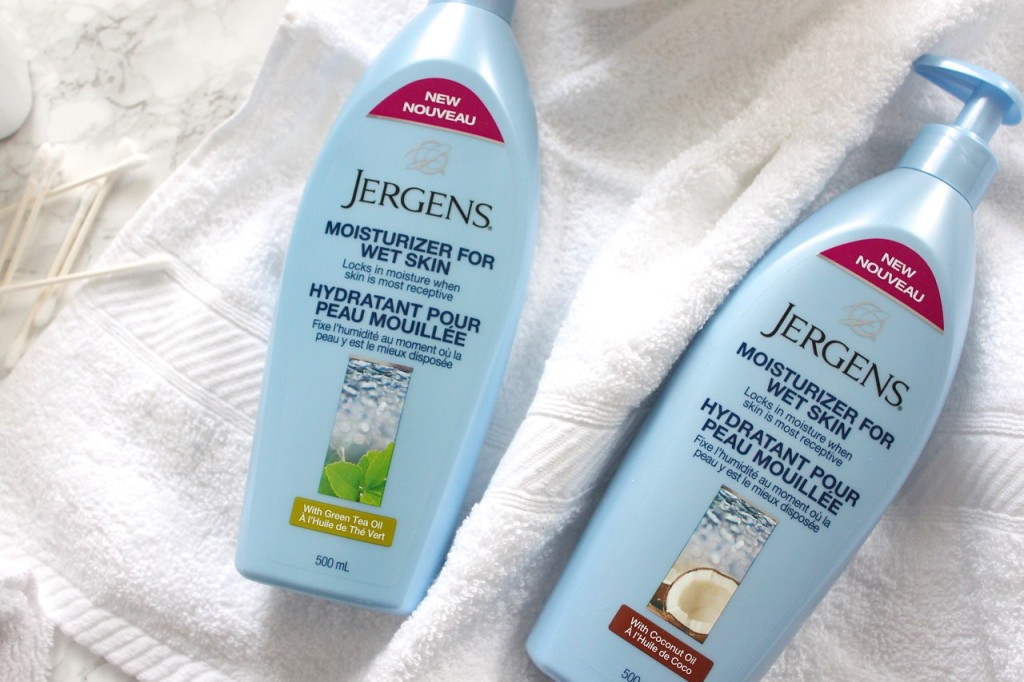 I am honestly really excited that I've found this product and will continue to use it for years to come. As much as I've loved all the cute lotions that are available out there, when it comes to my dry skin, I just need something that is going to work. And Jergens Moisturizer for Wet Skin does the job!

Love & Blessings,

Disclaimer: This post was sponsored by Jergens but the opinions are all my own. To read more about that, click here.