Disclosure: This post was sponsored by Colgate but as always, experiences and opinions are my own.
We all have secrets in our lives. Some things that we just don't want others to know about us. Some secrets are big while others are small. But for one reason or another, we keep them to ourselves. Hidden away, buried deep, so that no one will know the truth.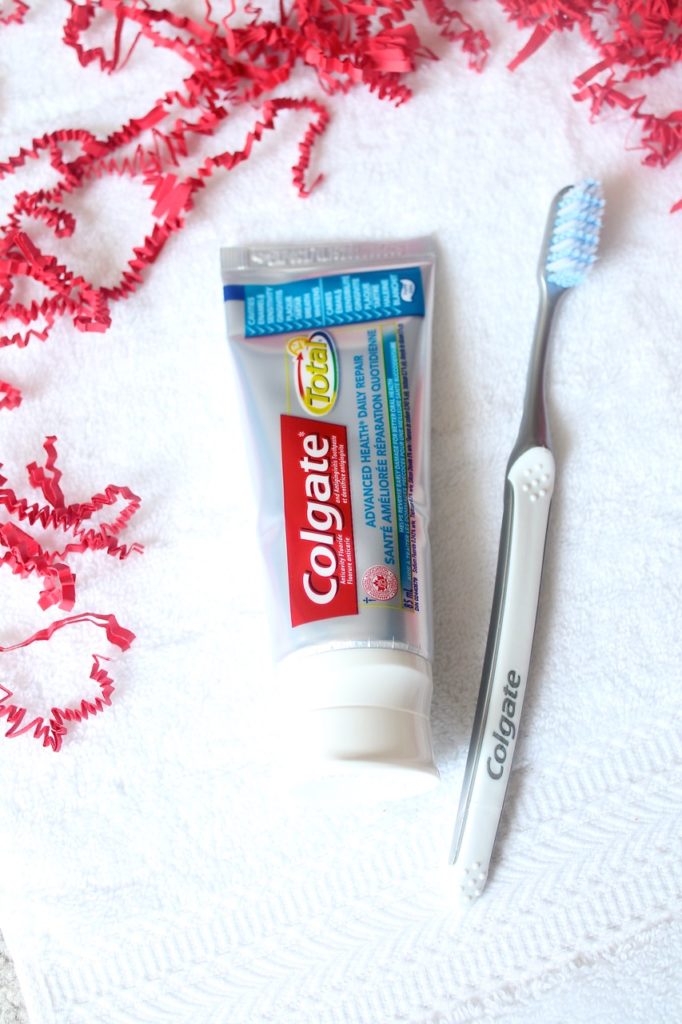 Well today, it's high time that I come clean on a secret I've been keeping from all of you. I am aware that there is a risk in exposing myself to you all in this way. Some of my closest friends don't even know this about me. This might change things between us. But for the sake of my health, I must come clean.
So here it is.
Are you ready?
You might want to sit down first.
Ok. Deep breaths, Christine.
My secret that I've been keeping from you, all this time, is that I don't floss my teeth. AHHH! I can't believe I just blurted that out! But there it is…out for the world to know. You heard it from my mouth first. Yes it's true. I do not floss my teeth. EVER. I have NEVER really flossed my teeth.
In fact the ONLY time I tend to floss my teeth is when I have a piece of leftover food stuck in between my teeth that I cannot get out. Ew. Gross. But in the spirit of airing out my dirty laundry with this confession, I don't want to hold back.
It feels good to get that out in the open. To just be honest. Be me.
But here's the bad news, while I feel better having shared that with you, my teeth sure don't. Because even though I can't stand flossing, my oral health needs it.
Ok, level with me here for a minute. Since we are having an honest conversation, I want to now hear YOUR daily confession when it comes to oral health. Do you share my similar secret of not flossing? What about not changing your toothbrush enough? Maybe you don't even brush your teeth enough? It's time to let the secret out so we can start honestly talking about our oral health and the tools and methods necessary to improve our mouth health.
In our daily routines, so many of us use various tools to help combat aging or trouble spots such as fine lines, damaged hair among many other conditions. But while it's easy to notice those problem areas on our face, head or other body parts, we often don't stop to notice what is happening inside of our mouths.
The honest truth is that many of us think that just a quick brush of our teeth twice a day will be enough to take care of our oral health when in fact, it really is not.
Recently I've discovered Colgate Total*Advanced Health* Daily Repair toothpaste and you're not going to believe the punch that this tube of toothpaste packs! Besides being a toothpaste that will clean your teeth, freshen your breath and help relieve sensitivity with continued use, its special formula actually works to reverse the effects of early gum issues by helping prevent gingivitis and remineralizes early enamel damage to strengthen your teeth and prevent cavities! Phew! That's a tall order for a tube of toothpaste but with Colgate Total *Advanced Health* Daily Repair, there's no messing around. Oh and how I could I forget to mention, it also whitens your teeth. BONUS!
What I love about this product is that it tackles so many of the issues you might be facing or not even know you are facing when it comes to oral health. In this fast paced, busy life of ours, we need to be able to turn to ONE product to get the job done. Colgate Total *Advanced Health* Daily Repair is that one product for your teeth – it provides antibacterial protection to help prevent gingivitis, sensitivity relief with continued use, whitening, and cavity prevention!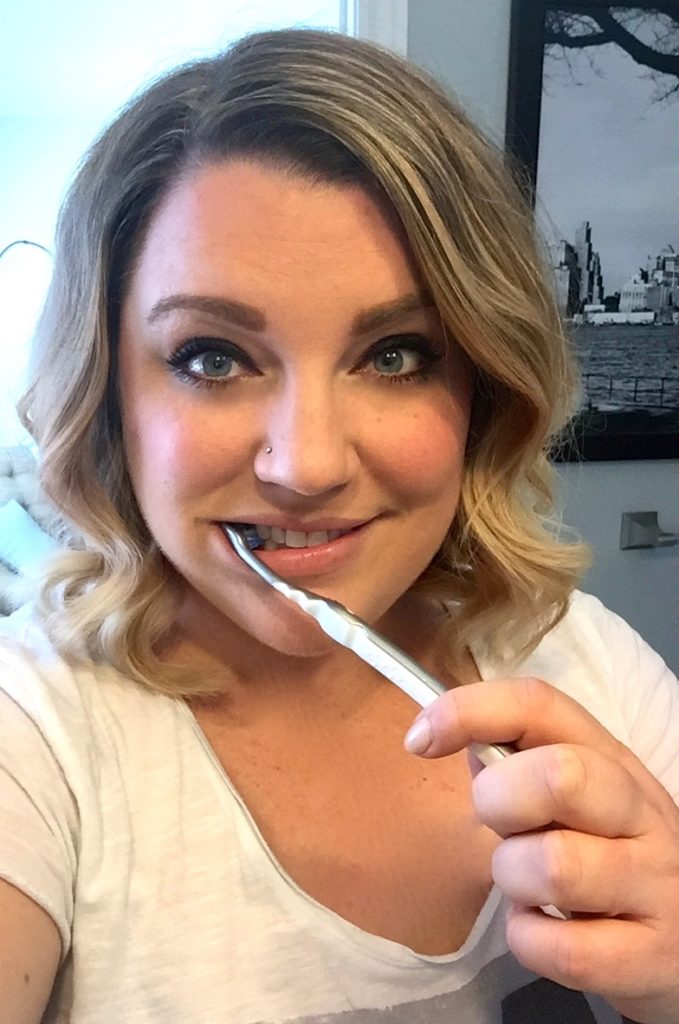 So with this in mind, there really is no excuse for not having healthy teeth and gums with Colgate Total *Advanced Health* Daily Repair. After partnering with Colgate to learn more about oral health, I am here to commit that I will not only be using this toothpaste to help with potential problems in my mouth but also, committing to flossing more regularly. Even though it's not something I enjoy (I mean really, does anyone truly enjoy flossing?), my oral health depends on it.
And if we are going to spend so much time and energy on products for our other health concerns, including signs of aging, we should also be doing ourselves a favour and taking care of our oral health and that begins with Colgate Total *Advanced Health* Daily Repair.