Well, as I promised you in the About Me section, I want this place to be a place where we can be real and totally authentic about our journey. So it only seems fitting then, that after my first recipe post of my delicious and super healthy Basa Curry, I would post this! Because this is what life is really like in our house: we try really hard to be healthy and eat well, but at the same time, life is crazy busy and reality is, we have picky eaters. And there are days, I just can't handle the battle that most meal times seem to bring. So sometimes, the super healthy, super clean foods get replaced with the not-so-healthy-quick-fix-everyone-will-love-no-tears-PIZZA!!!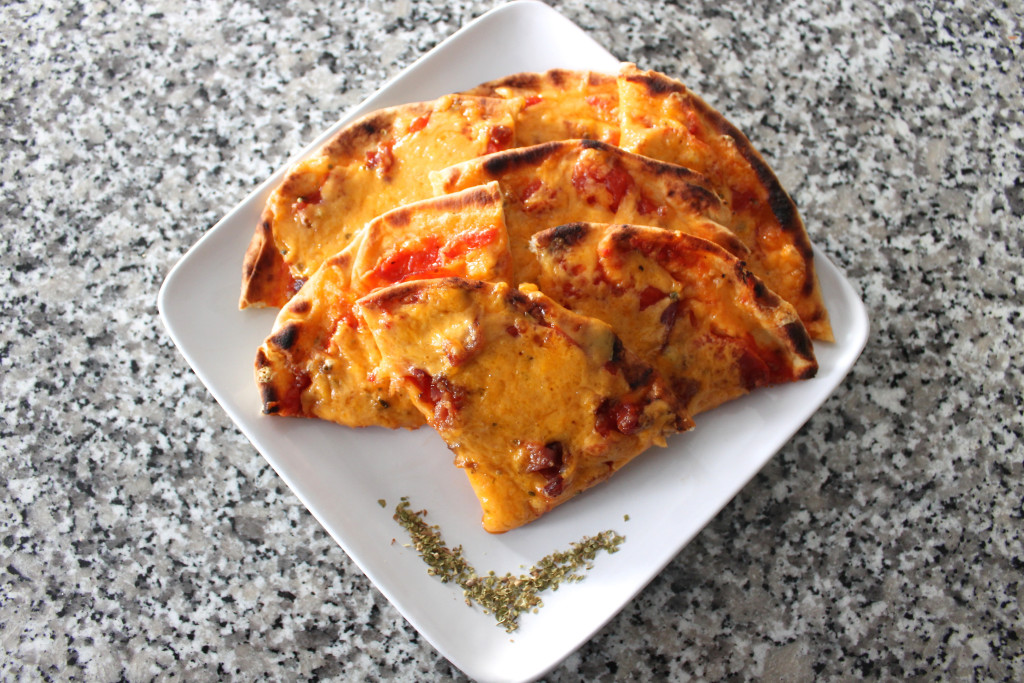 I'm actually not even totally sure that this qualifies as a "recipe", as I really am just assembling store-bought ingredients, but I've had a few requests to post this delicious treat, so here goes!
Having 3 small kids, it's sometimes hard to find quick and tasty lunches that you know they will enjoy. Pizza is something I know will be a winner, time and time again. I won't have to fight through almost every bite with them (can I get a witness?) and they will usually eat it with enjoyment!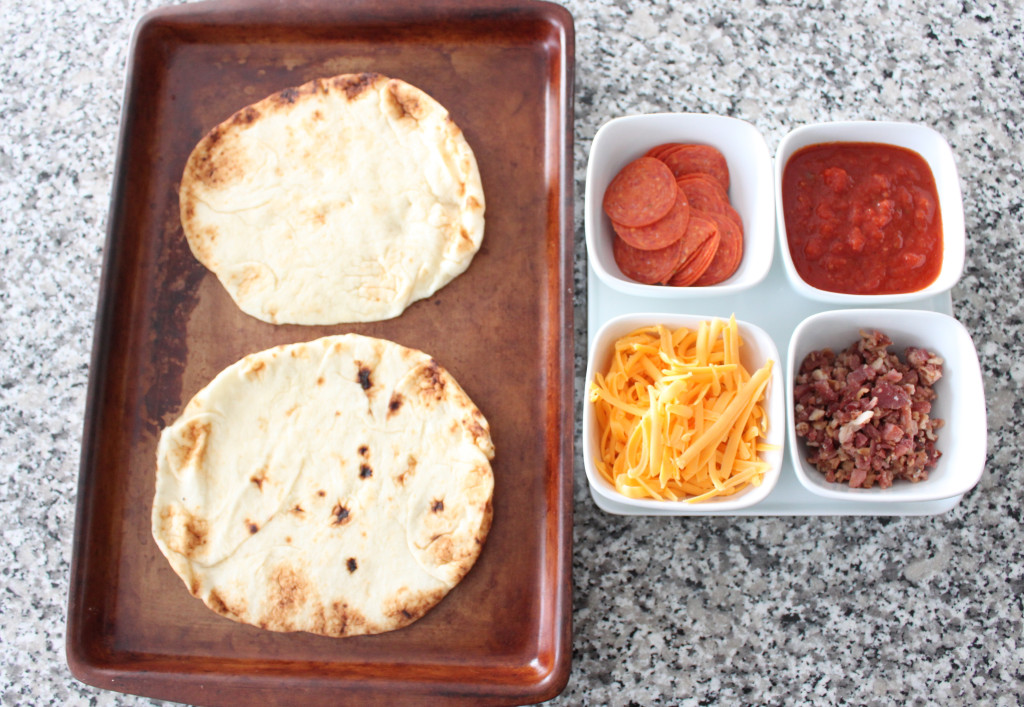 I do love pizza from scratch and I have a great recipe for making your own dough that I will share in the near future, but for those quick lunches or dinners on the go, these Naan bread pizzas are a go-to for us! The beauty of them is, you can make them however you want! Just like regular pizza, add any topping you have on hand and you're set! I happened to have pepperoni and crumbled bacon in the fridge, so that's what I put on mine today.
Let's take a second and talk about this sauce though. The White Linen Collection Marinara Sauce. It's. Amazing. A good friend of mine used to rave about how awesome it was and when I saw it Costco for almost double the price of the Kirkland sauce, I thought, no way am I buying THAT! Then one day it was on sale, so I tried it and let me tell you, I will NEVER GO BACK! It's just that amazing. It comes in a 2-pack for about $8 (when they are on sale, I stock up!). It's all natural, no preservatives, authentic Italian-made, straight-up goodness! It will take your pizza (or pasta for that matter), to the next level!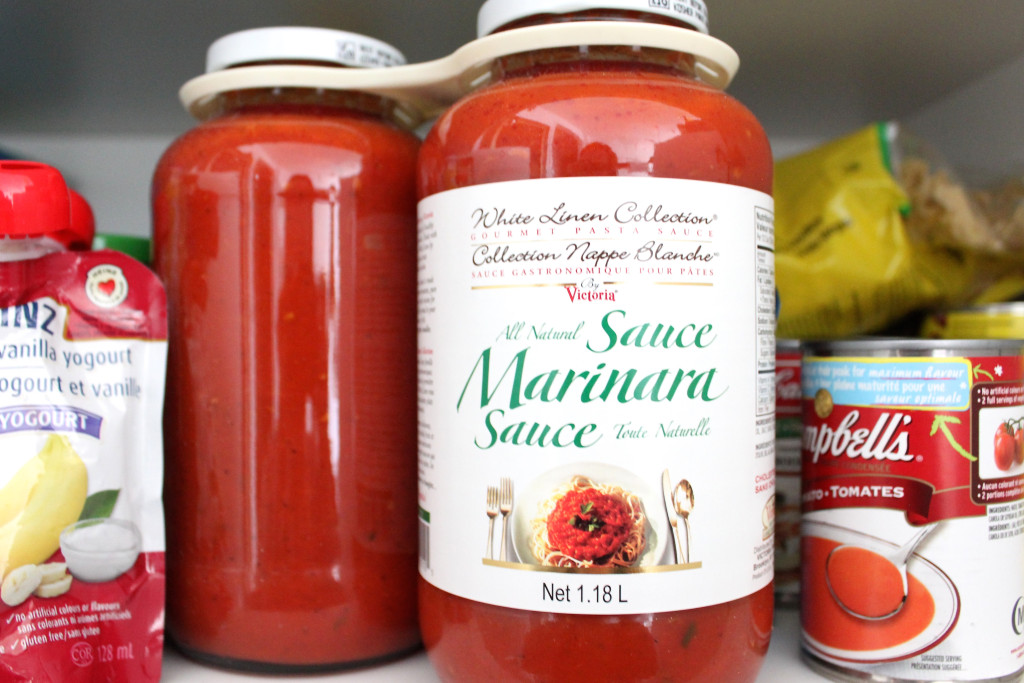 One more tip I'd like to share with you that I've learned recently and it's a game changer. Before you put your pizza in the oven, sprinkle a bit of oregano on top of the cheese. Oregano is a spice known to enhance the flavor of cheese (and soups). And oregano is packed full of nutrients like vitamins, minerals and omega-3's, so you can actually feel a little less guilty for eating all the cheese and carbs!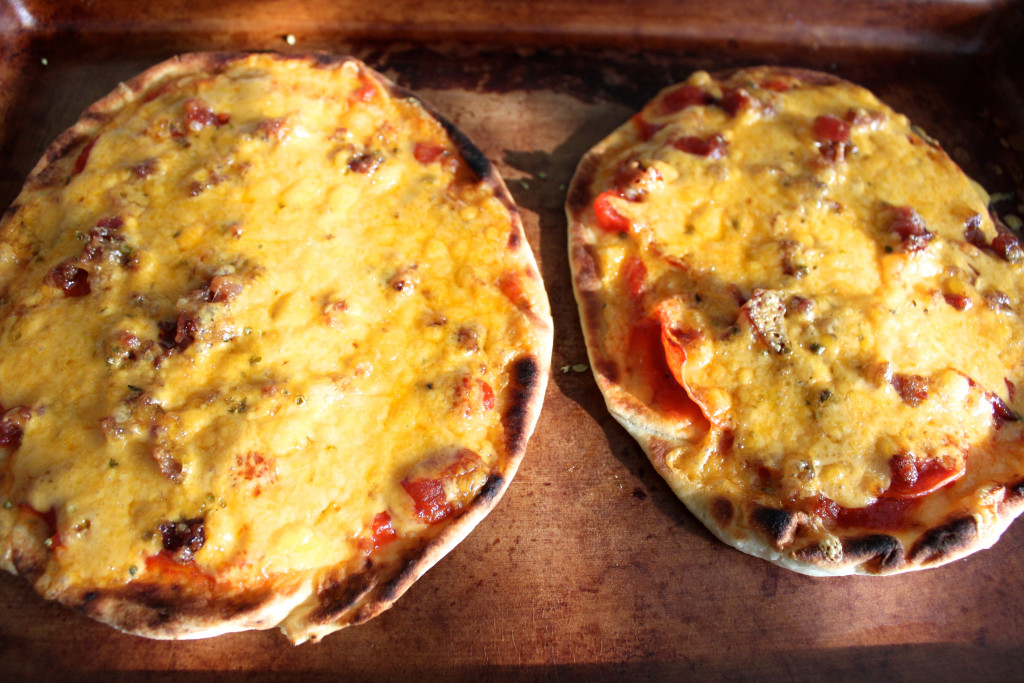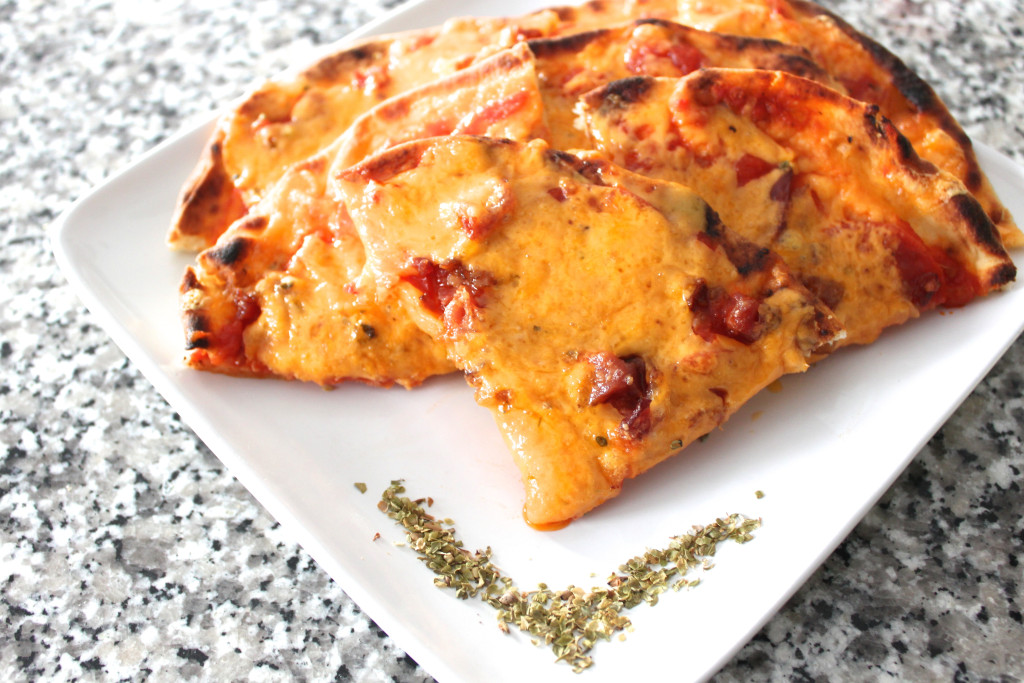 Naan Pizza
2015-01-08 19:05:14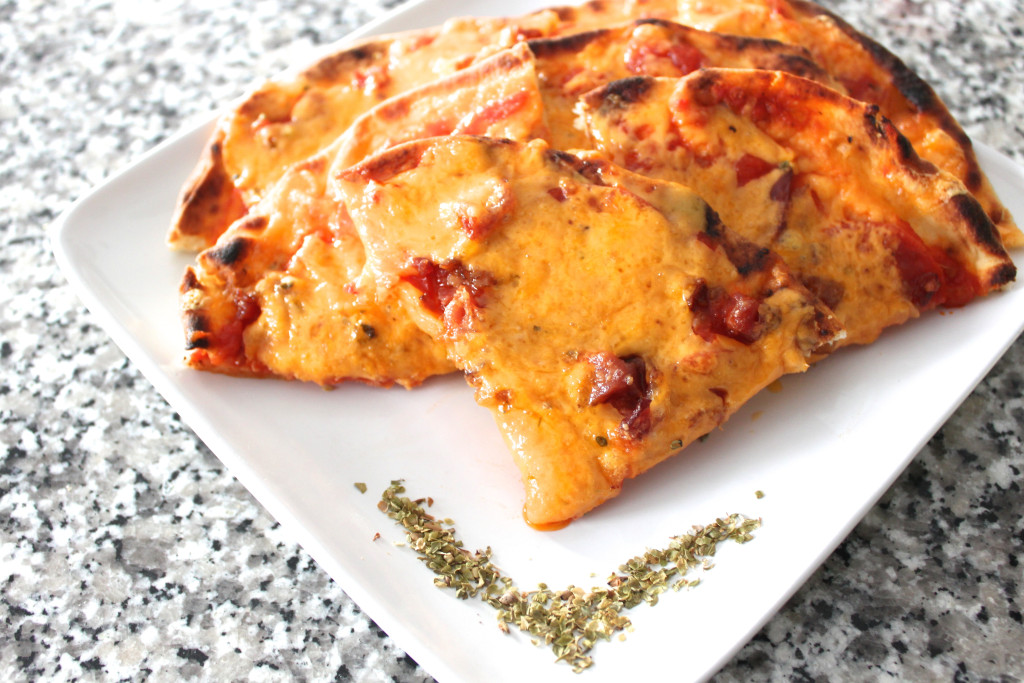 A simple and quick variation on traditional homemade pizza, using naan bread, that is sure to be a winner with the whole family!
Ingredients
Naan Bread
Marinara Sauce
Shredded Cheese
Crumbled Bacon
Pepperoni
Dash of oregano
Add any additional toppings you normally like on your pizza
Instructions
Turn the broiler on low
Spread the marinara sauce on the naan bread
Add toppings
Top with shredded cheese
Sprinkle with a bit of oregano
Put in oven for 3-5 minutes (times varies based on how fast your oven cooks)
Pull out of oven when cheese is bubbling and let rest for a minute
Cut and enjoy!
Amidst the Chaos https://amidstthechaos.ca/
Love & Blessings,

P.S. What are some of your favorite pizza toppings? Leave it in the comments below!