It's hard to believe that we've been in our new home for one full month. I actually feel like I blinked and the first four weeks just flew by. Likely also contributing to time moving at the speed of lightning is all the firsts we've experienced in the last month: from the initial move to starting a new school to making new friends to starting new extra curricular activities to launching into a laundry room renovation to even having our oldest break her foot for the first time ever — there literally hasn't been one moment of boredom! We've also managed to squeeze in buying a new vehicle, attending two weddings and swimming multiple times in our new pool! So ya, I guess it's understandable where time has gone now that I stop to think about it!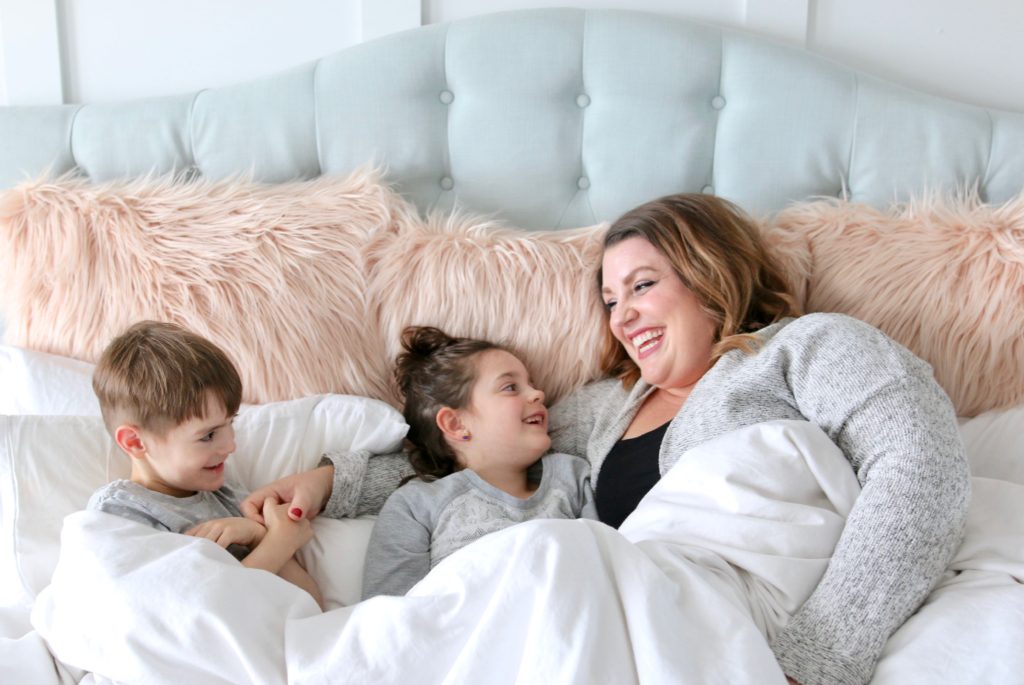 Moving into our new home has definitely been a dream come true for us but I'll admit that it was kind of a huge blur over the last number of months.
Have you ever moved before? If so, you likely know what I mean.
I don't even remember the exact moment we decided to move – in fact, I don't think there actually was an exact moment we decided to. It just kind of happened. Let me explain as I haven't really shared this back story in detail before.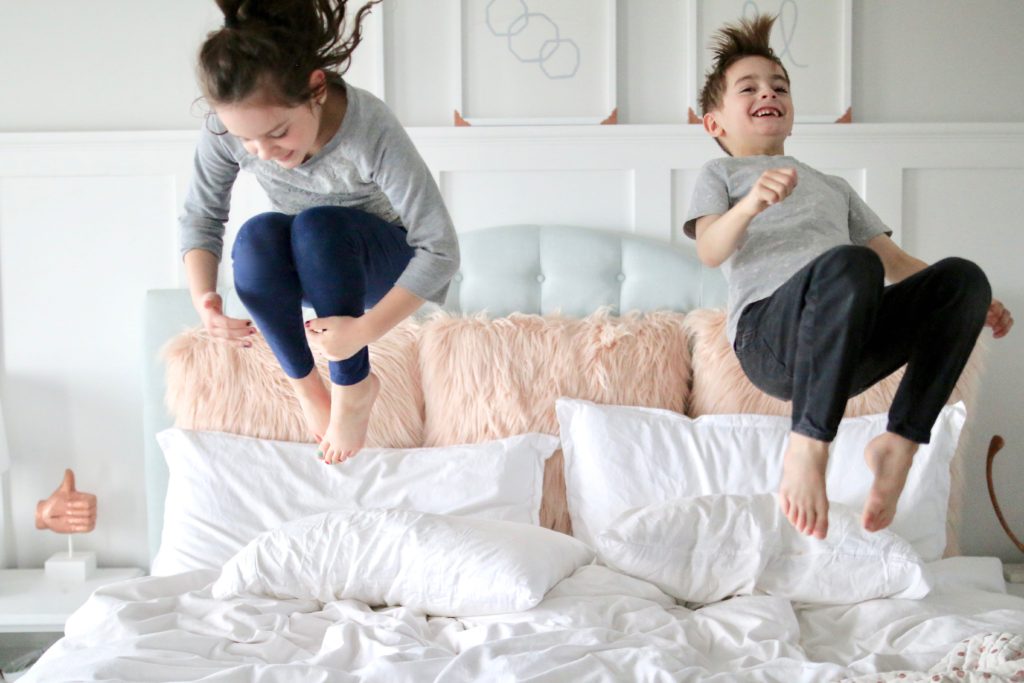 We had been living in a three-story townhouse for the last four and a half years. It was the first place we bought when we moved into the Greater Toronto Area and we were one of the first people to move into our street. A brand new community, a brand new house. We even got to pick many of the finishes ourselves in the weeks leading up to our move in.
We had been searching for a place to buy in the GTA for weeks with a two and three year old child, in the middle of winter, while I was eight months pregnant with our third child and very sick with a gestational condition…all while our previous home wasn't selling. To say it was a stressful time would be a crazy understatement.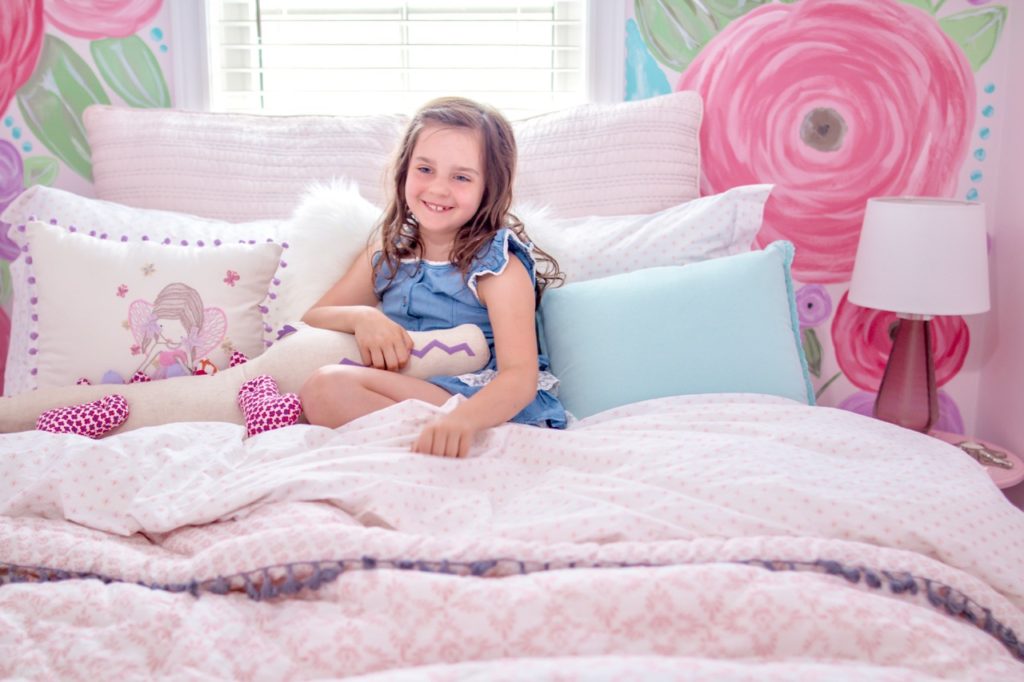 When we found this new development after looking at more than a dozen houses that were all ending up in crazy bidding wars, we were intrigued. Mostly because it would be ready in eight weeks, which was the timeline we were working with. So the home really was a blessing for us in a time when we desperately needed it.
Fast forward though four years later and we were ready to move out. We had given almost every space a makeover and were starting to feel like we had really outgrown the home. While it was a very large space, the floor plan just wasn't working for our family. From the very small (and not private) backyard to the main floor on the second level (which also had no bathroom on that level) to having very little storage, we were growing antsy for a space that made more sense for our family.
We toyed with the idea of moving for over a year! We kept looking at homes and seeing what was out there. During this time, we also started considering our mortgage options. We were at the time locked into a five-year fixed mortgage with a bank and knew that if we were going to sell our home before those five years were up, we were going to incur some kind of penalties. So we knew that we needed to shop around and get all our ducks in a row before we pulled the trigger.
One of the mortgages we considered was the Manulife One account where you consolidate all of your debts – from your mortgage to your car payment, etc – at a competitive and lower rate. All of your money goes into that one account to pay your debts until you need the money for your living expenses. But by putting every dollar of yours to work for you all year long, it will eventually save you money overall by paying off those debts faster.
The other really neat thing about the Manulife One account which we found quite different from traditional mortgages was that there wasn't a limit to how much you could pay off each year. With traditional mortgages, there is a cap to additional payments. But with the Manulife One account, every single time you deposit money into your account, you are paying down your debt faster. As you likely guessed, this also works in reverse when you need money for a purchase, you don't need to jump through hoops to access your money – it's all right there for you, including the equity that you've earned.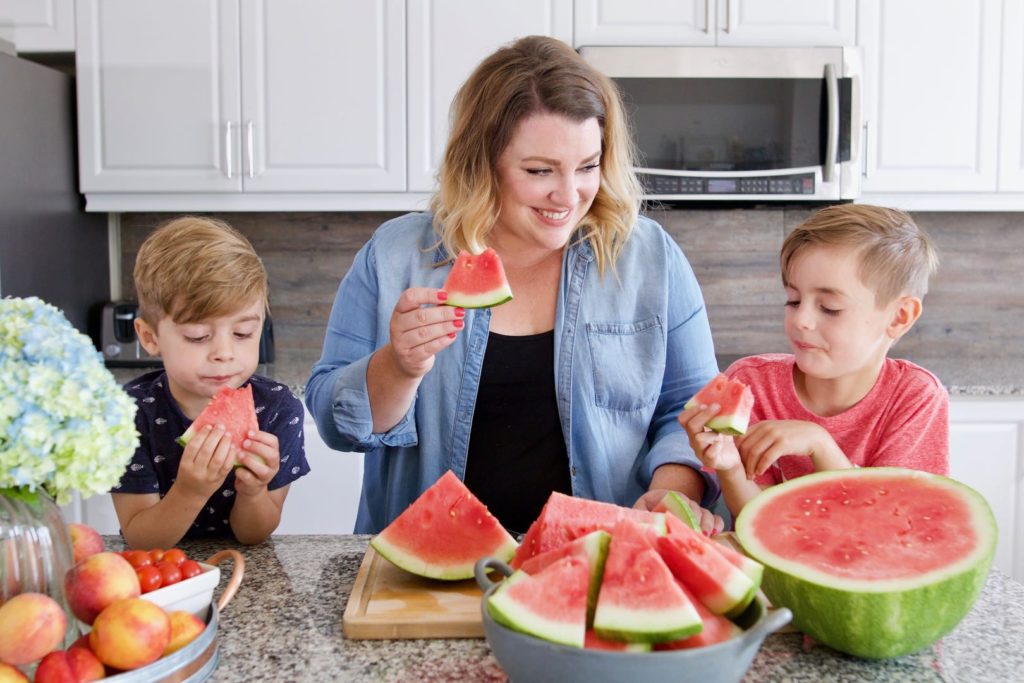 By the time mid-June rolled around of this last year, we found ourselves putting in an offer on a home that resembled my childhood home and putting our townhouse on the market. The whole process was less than a month from start to finish yet while we were walking through it, it felt like an eternity! From prepping the house to sell to all the viewings to signing all the paperwork – selling and buying a home is an absolutely exhausting process. And we hadn't even started packing yet!
Fast forward through a crazy busy summer of travelling and all kinds of fun events with the kids, we moved at the end of August into our new home! It's crazy how settled we can already feel in this new space. If I'm totally honest, I feel more at peace in four weeks here than I ever did in our last home. I think it's likely the familiarity of it resembling my childhood home that I spent the first 17 years of my life in that has a large part to do with it. Growing up I had always dreamt of having a family and while I never necessarily desired to have the exact same home as I grew up in, that home was the only context I ever had for a family home all those years. So now being in this house, there is a sense of "coming home" for me, even though I'm more than four hours away from where I grew up. The familiarity around every corner is there and while the circumstances have obviously changed where I'm the adult now with the three kids, there is a sense that all things are right in the universe and my soul feels at peace.
More musings from my new happy place to come my friends!
Love & Blessings,
Christine
Note: This post was sponsored by Manulife. All thoughts and opinions are my own.