Summertime is officially here with soaring temperatures and the extended daylight and that means it's time to party! While many of us love to head to the beach for a picnic or out to a restaurant patio to enjoy a break from cooking, we find that when summer rolls around, we like to entertain more at home. There's just something about firing up the grill and setting a pretty summer table with your closest friends gathered 'round that does the heart good.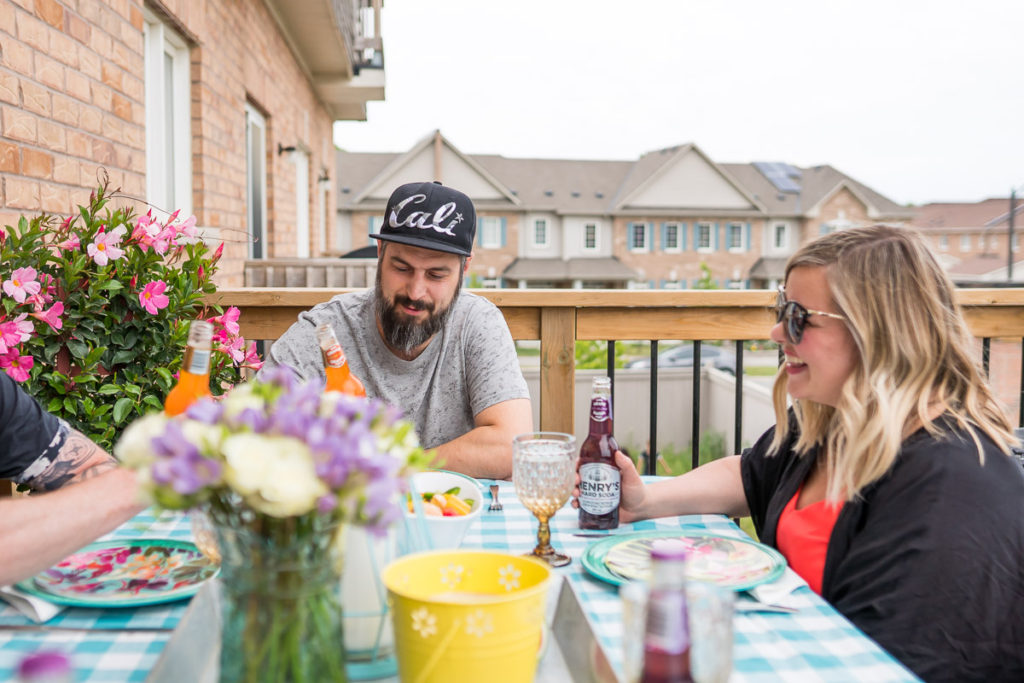 Many of us who live in large metropolitan areas like Toronto, Vancouver, New York or LA, find that we don't have a lot of outdoor space in our homes or apartments. For us, we have a teeny tiny backyard on our bottom level of the house, while our kitchen is on the second level, making outdoor entertaining in the yard next to impossible.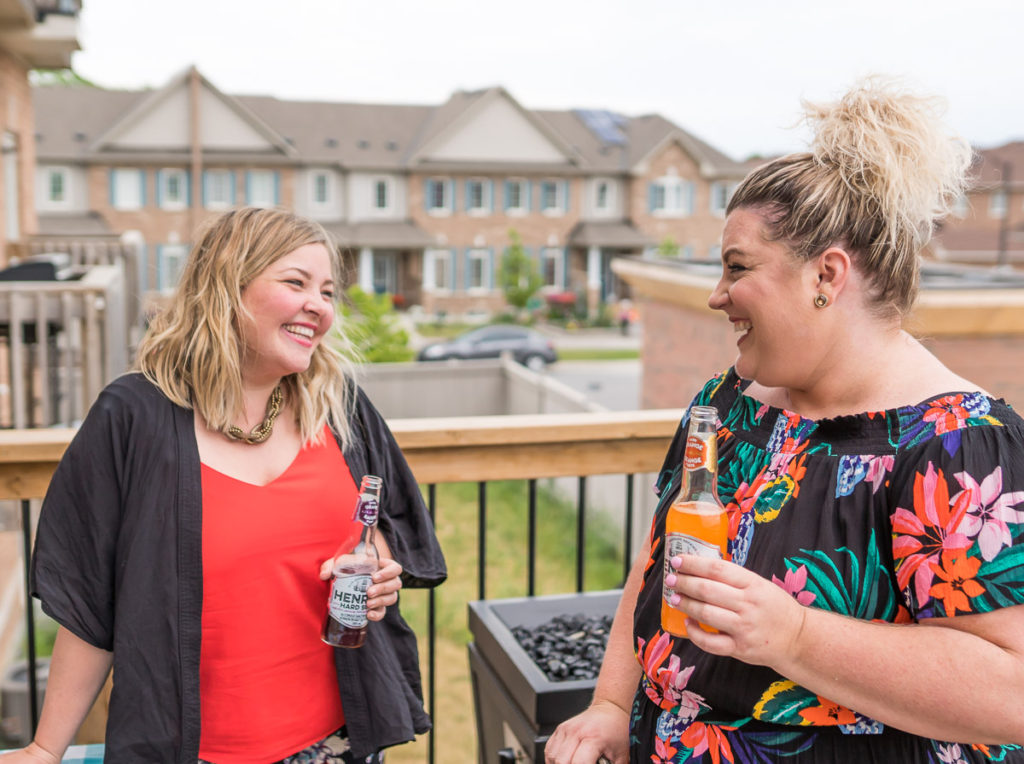 So last Fall, we tore down the builder-grade small and virtually useless deck that came with our home and built a large, 10×12 foot deck off our second floor level. While it's still somewhat compact in size, it is the perfect place for outdoor entertaining this summer!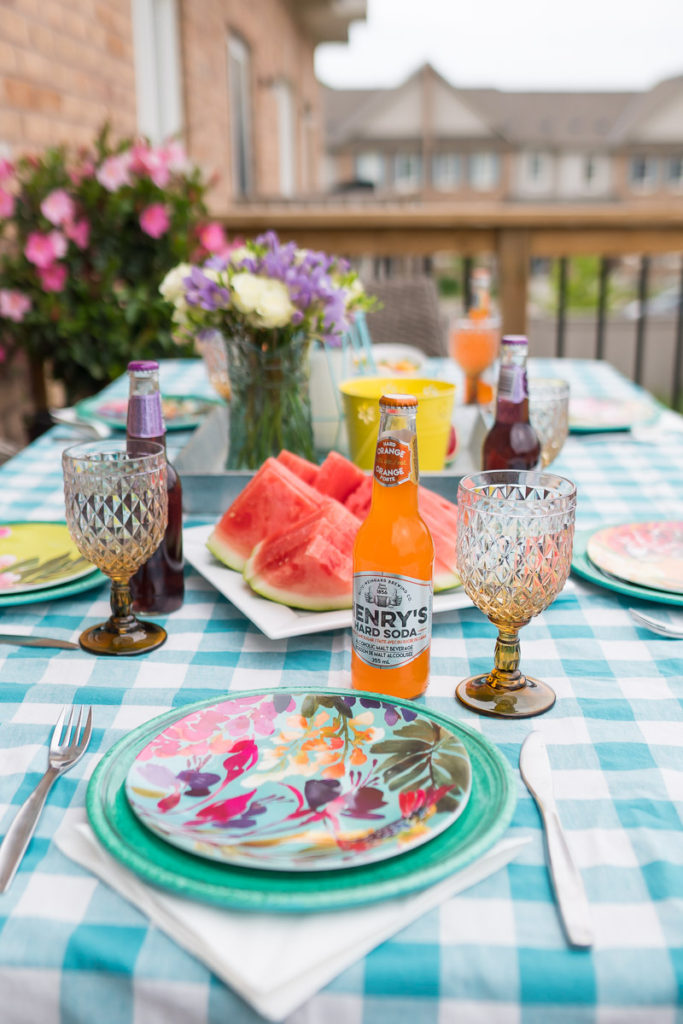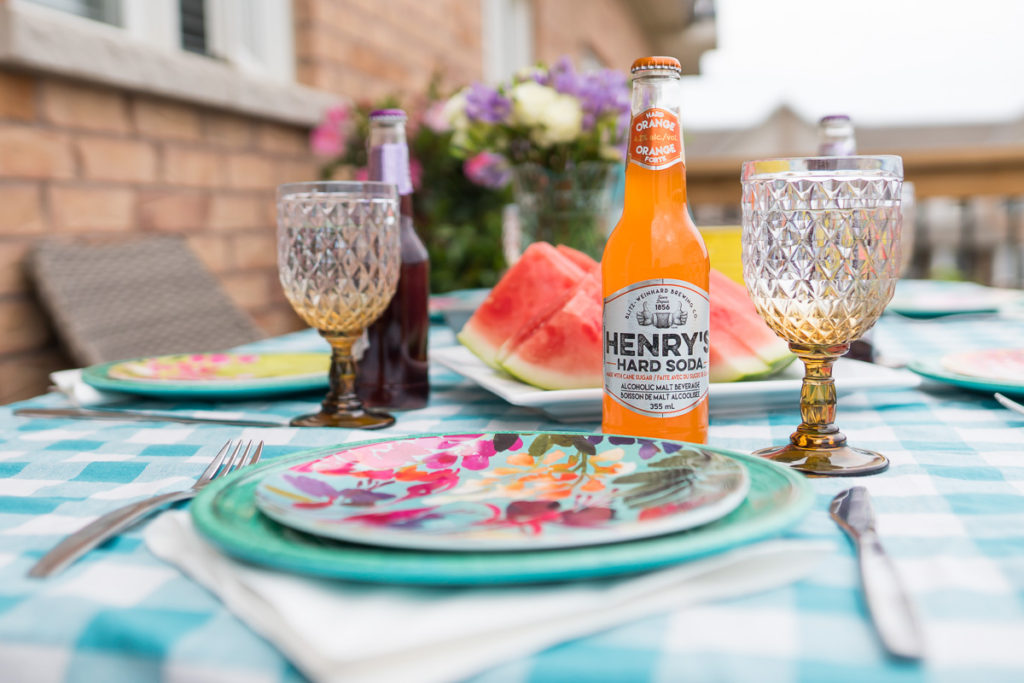 This past weekend, we had some friends over for a little adults-only party on the deck! We have six kids between the two families so it's nice to have a little down time as adults to unwind and chat over some delicious found and drink. Our favourite go-to drink this summer is the new Henry's Hard Soda. Available in two flavours: Orange and Grape, Henry's Hard Soda is all about taking time to enjoy an adult beverage while remembering that you still have things to do the next morning. It's about living "hard-ish" because let's face it, although we want to have our fun – we also need to be up at the crack of dawn with our little ones! The flavours are a fun throwback to your youth with a nod to orange and grape cream sodas but adding in a bit of malt alcohol so you can enjoy it as an adult drink. They are made with cane sugar and are both so delicious!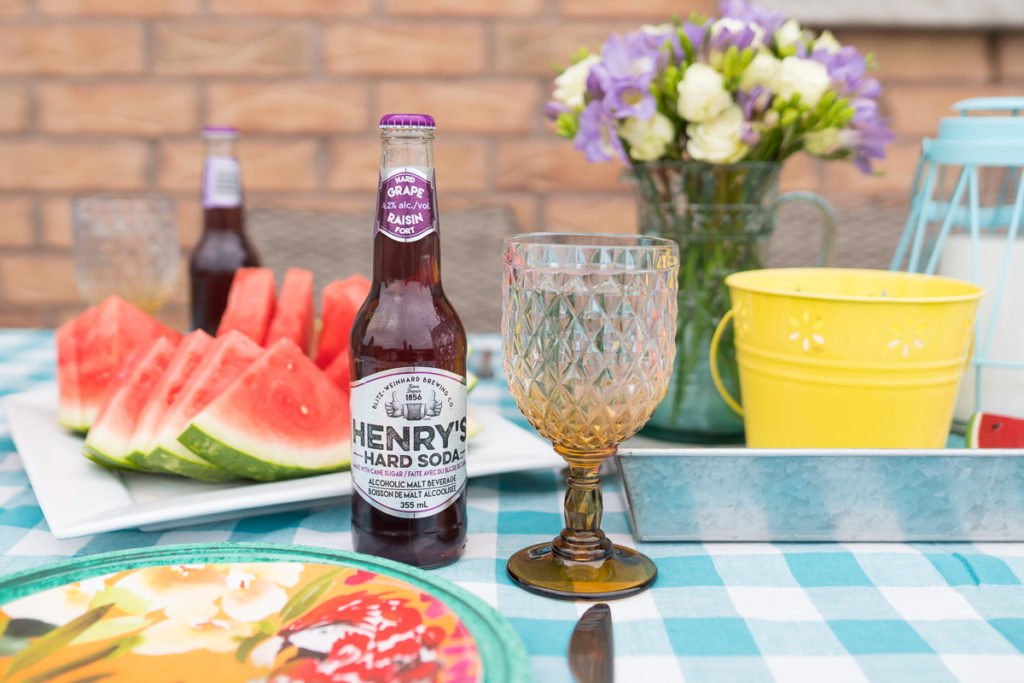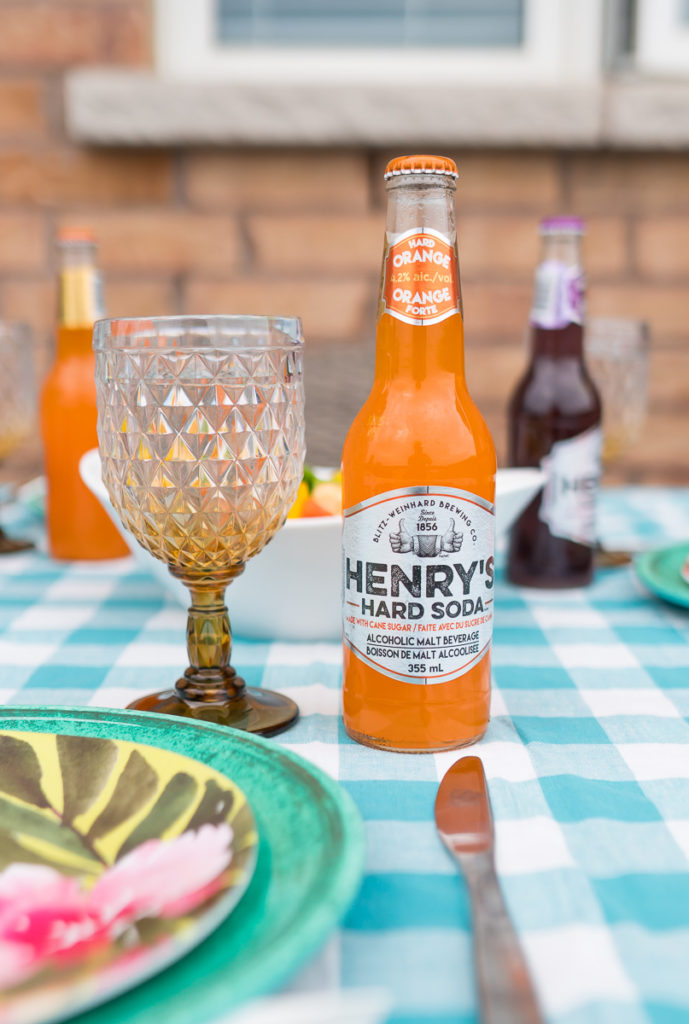 Not only are Henry's Hard Sodas delicious, but they also come in the most fabulous vintage-looking bottles with retro designs that are any entertainers dream when setting up a tablescape. Having décor that doubles as part of the food and drink is perfection!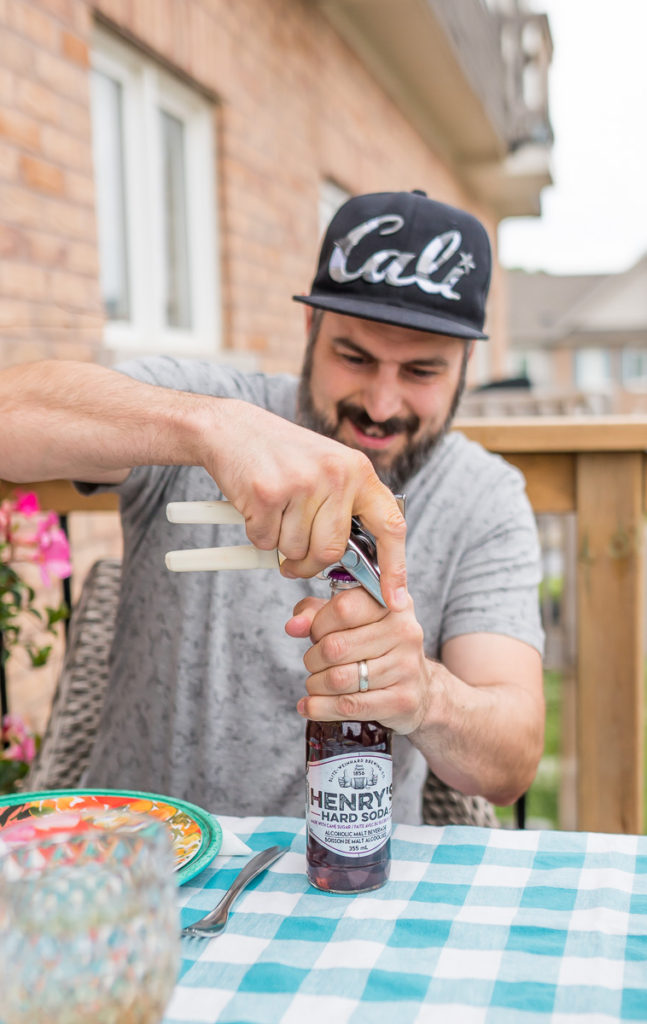 We laid out a checkered teal and white tablecloth to start and then set out the melamine place settings. So many retailers now have the cutest lines of patio dishware that really help elevate any outdoor party. We added some fresh cut flowers to the centre of the table along with a light blue lantern and watermelon salt and pepper shakers. Flanked on either side was space for the food – we set out some watermelon and the vegetables while the steaks and potatoes cooked on the grill. Finishing off the look were the orange and grape Henry's Hard Soda bottles. I absolutely love the pop of color that they add to the tablescape, truly perfect for any backyard bbq.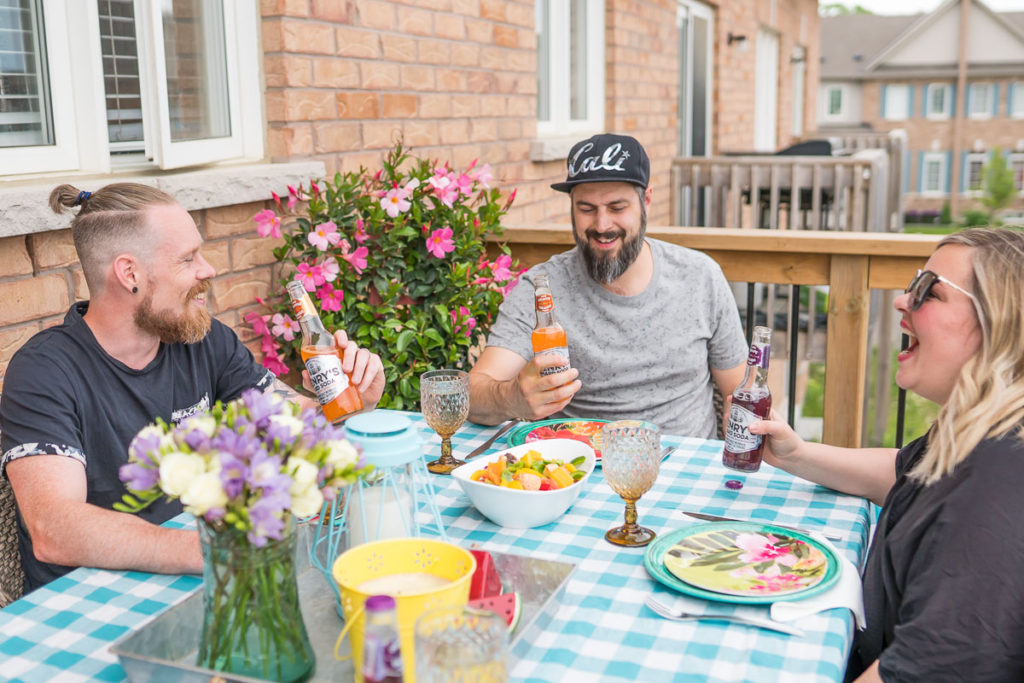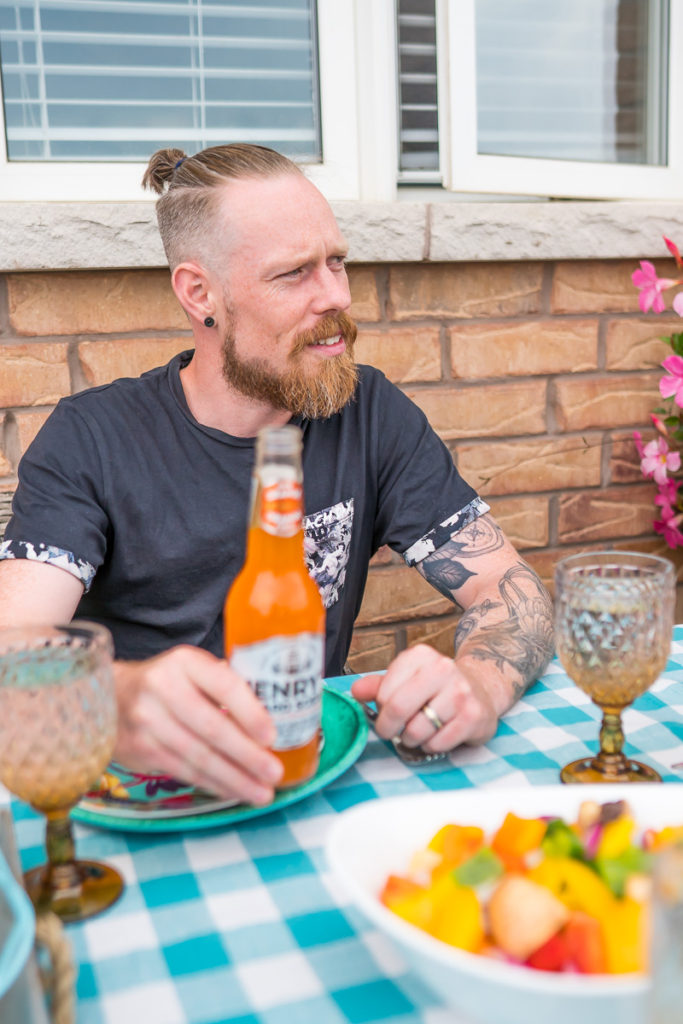 Just because you might only have a small outdoor space, doesn't mean you can't entertain this summer at your home. Even if it's not a full-on dinner, setting out a few appetizers along with Henry's Hard Soda can be the perfect way to relax after a long week at work with your friends!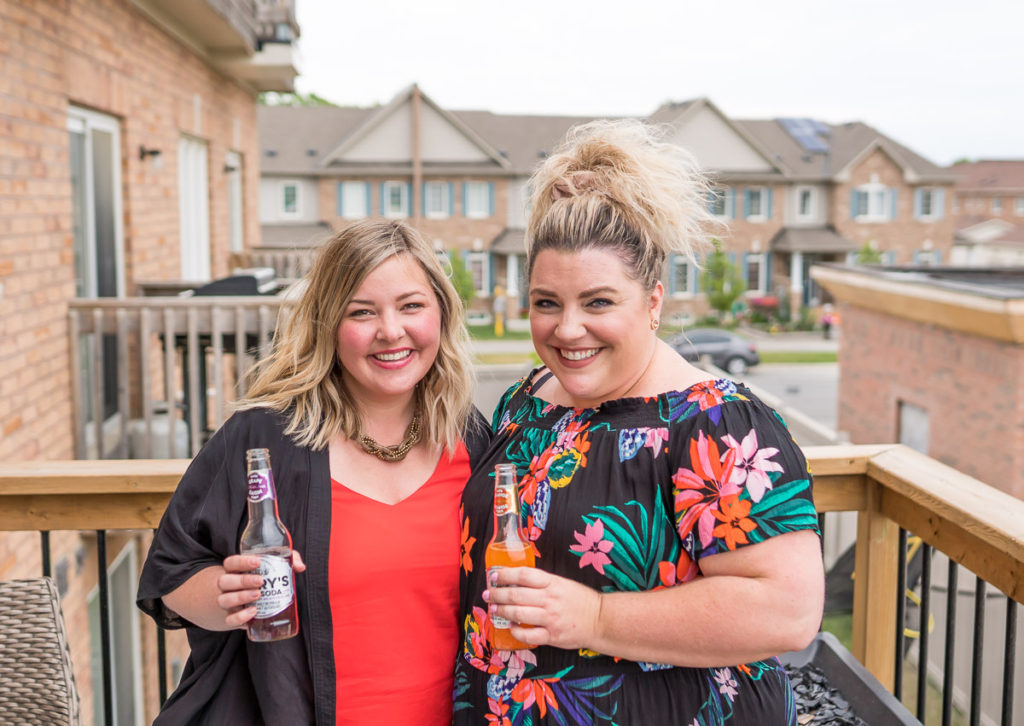 Happy Entertaining!
Love & Blessings,
Christine
Note: This post was sponsored by Henry's Hard Soda. The thoughts and opinions are 100% my own.