If you've visited this blog before, you will likely know that we are taco lovers. And when I say taco lovers, I mean we are kind of taco fanatics!
We have taco's weekly. It's also our go-to food whenever we have guests over for dinner.
Chris has perfected three taco recipes over the last couple of years that honestly blow any restaurant tacos out of the water. I actually will not order tacos anymore in restaurants because Chris' are just that much better! True story.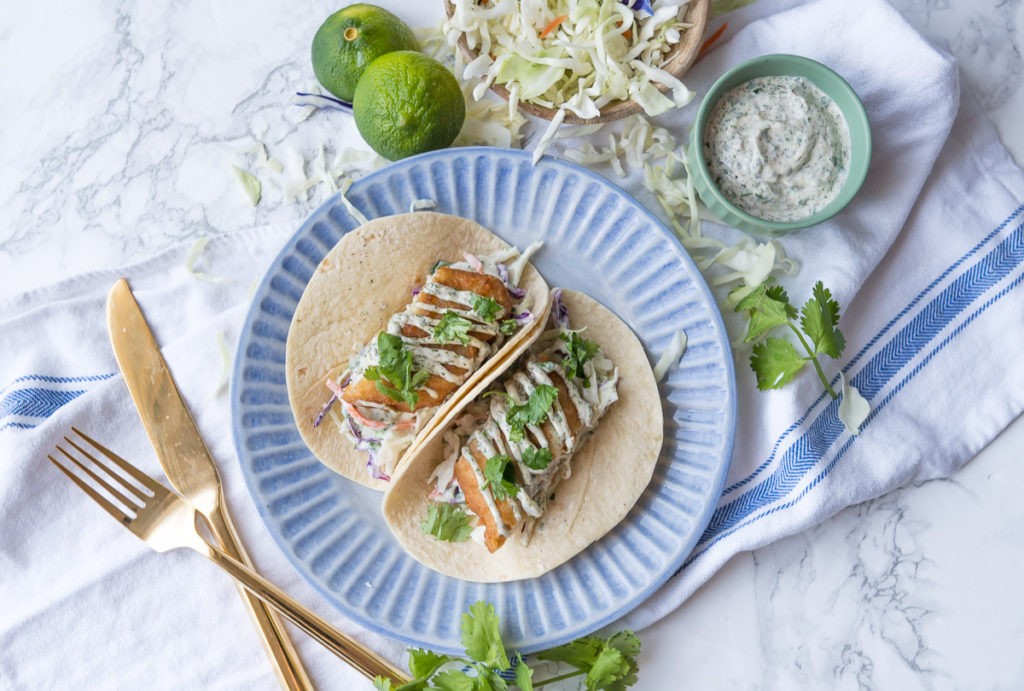 Last year, we did a three week series where we shared with you these three recipes: Fish Tacos, Southwest Chicken Tacos, Chimichurri Steak Tacos. My favorite have always been the fish tacos. The flavors are so bold and bright. The crispness of the fish combined with the softness of the taco. It really is the perfect taco.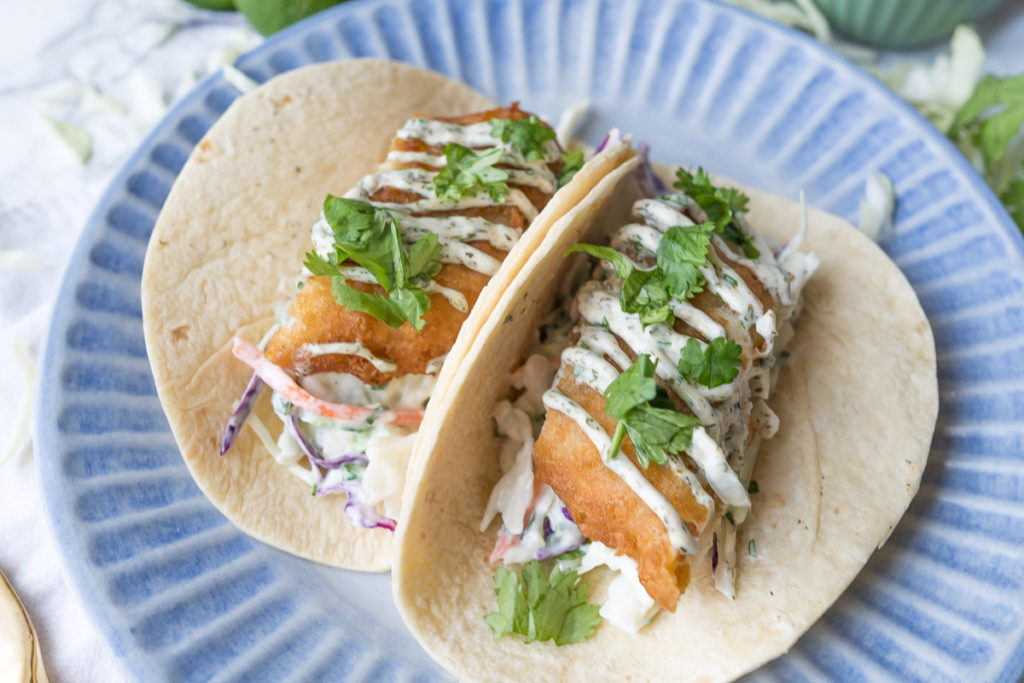 But here's the catch – they take FOREVER to make. The reason for this is because of the deep frying component of the fish. It takes a long time to get the oil to temperature and then there are a lot of steps to making the perfect batter. Chris is willing to go to these great lengths for a special occasion but for a weeknight family meal, we've found we just won't make the fish tacos often anymore because of the time commitment.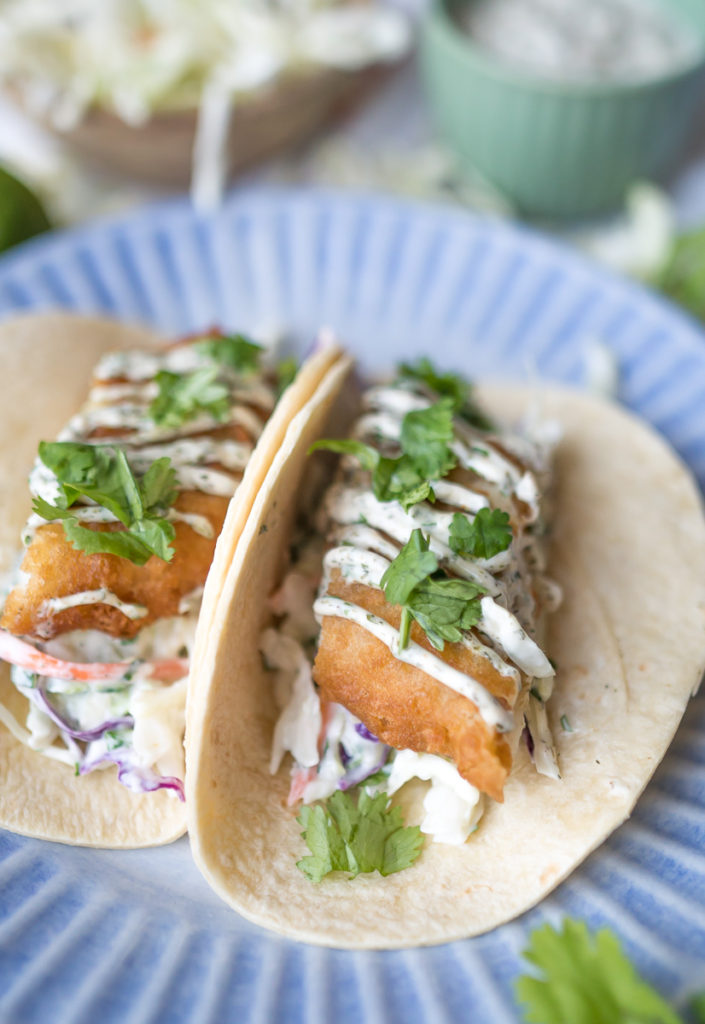 That is, until we recently discovered Findus English Style Haddock and Cod Fillets at the grocery store. Findus is a European brand, known for it's high quality and ethically sourced foods, which are now available in Sobey's and Metro's across Ontario. In the box, there are four battered, wild caught large fillets with no preservatives or artificial colors or flavors. The portions are actually really large – we originally bought two boxes (eight fillets) to feed our family of five and we ended up only using four fillets for dinner!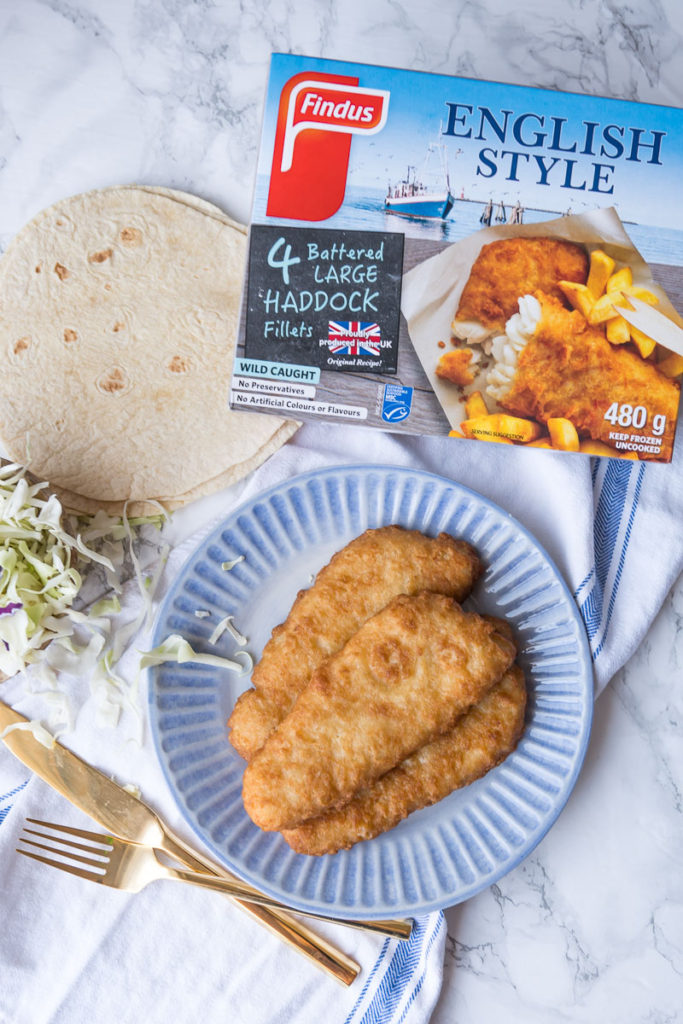 I will say, I was a little skeptical at first. I mean, how crispy can a frozen and then baked fillet of fish be?! But to my great surprise, they were SO crispy, SO juicy and SO delicious! The best part – the fish tacos were on the table in no time flat, thanks to Findus!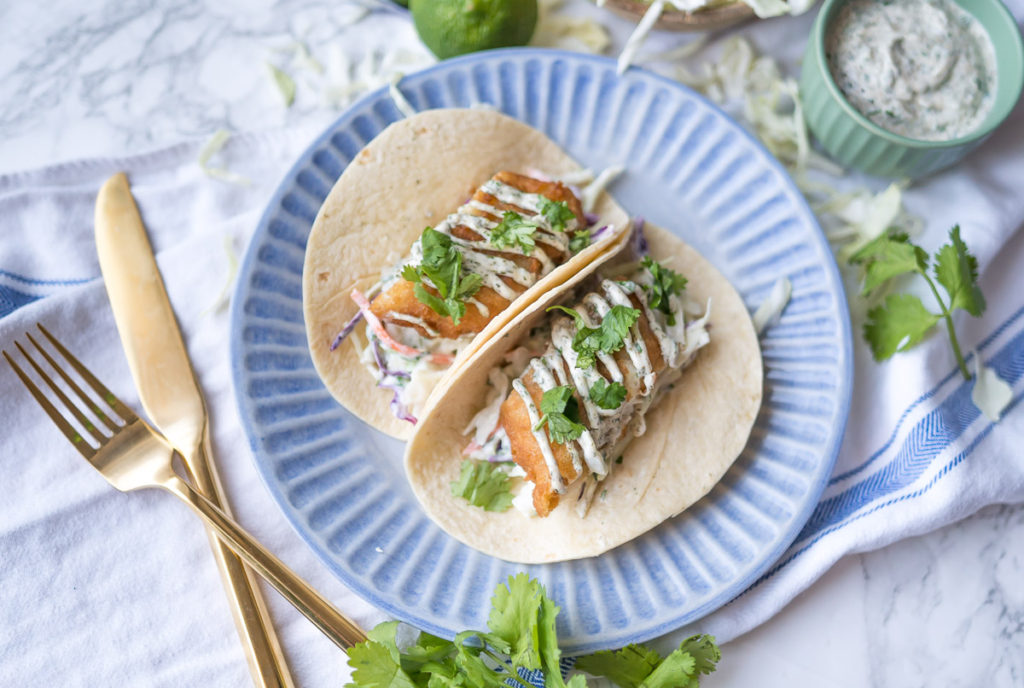 I am so happy that we have discovered this English Style fish readily available at our local grocery store. I'm always on the look out for quick and easy meals that will NOT compromise taste and I'm so happy that Findus Fish exceeds those expectations. So if you've been hesitant to try our fish tacos before due to the time consuming aspect of the recipe, I would highly suggest swapping out the homemade, deep-fried fish for the English Style cod or haddock and giving the tacos a try! I guarantee that you will love them!
Bon Appetit!

Note: This post was sponsored by Findus. As always, the thoughts and opinions are 100% my own.