Brought to you by TENA and TheCo.
Child bearing is an absolutely incredible thing. If you stop to think about all the changes that your body goes through in order to be able to house and grow a tiny human, it's truly remarkable. From your uterus growing to the size of a watermelon to your breasts producing milk that will be the perfect nutrition for your baby the first year of their life to even the birth process itself with the birth canal expanding and then contracting…the female body can do incredible things when it comes to having a baby.
But as amazing as the miracle of life is, the truth of the matter is that having babies does take its toll on our bodies. Especially the more children that you have, the more you will begin to notice that things are just quite like what they used to be.
From the very obvious things such as weight gain and stretch marks to the more subtle and even private issues such as hormone deficiencies and even incontinence. These 'ailments' for lack of a better word, can all be part and parcel with child rearing. That's not to say that every woman is guaranteed to experience any or all of these 'symptoms' but the truth is, many do and we don't often talk about them, leaving many mom's to feel alone or even uncomfortable about what she is experiencing.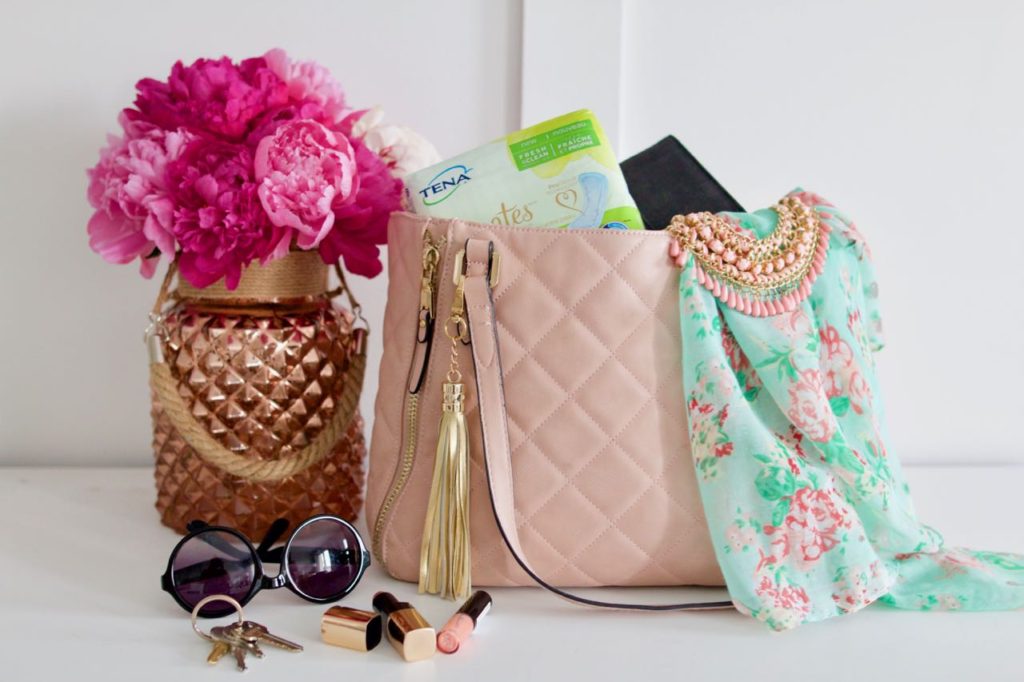 So today I wanted to open up the dialogue to perhaps a somewhat sensitive topic that many do face, especially post-babies and that is of female incontinence.
Truthfully, had you asked me seven years ago before I had three kids if I thought this was a serious issue for women, I probably would have laughed. I can remember one time hanging out with a friend who had two children and we got into one of those laughing fits (you know the ones when you are little overtired and everything seems extra funny?!). She kept saying "Stop making me laugh! I'm gonna pee!" Which many of us have said that before when we get to laughing a tad too hard. But as time would tell, she would in fact pee herself right in front of us, which of course, made us laugh even harder.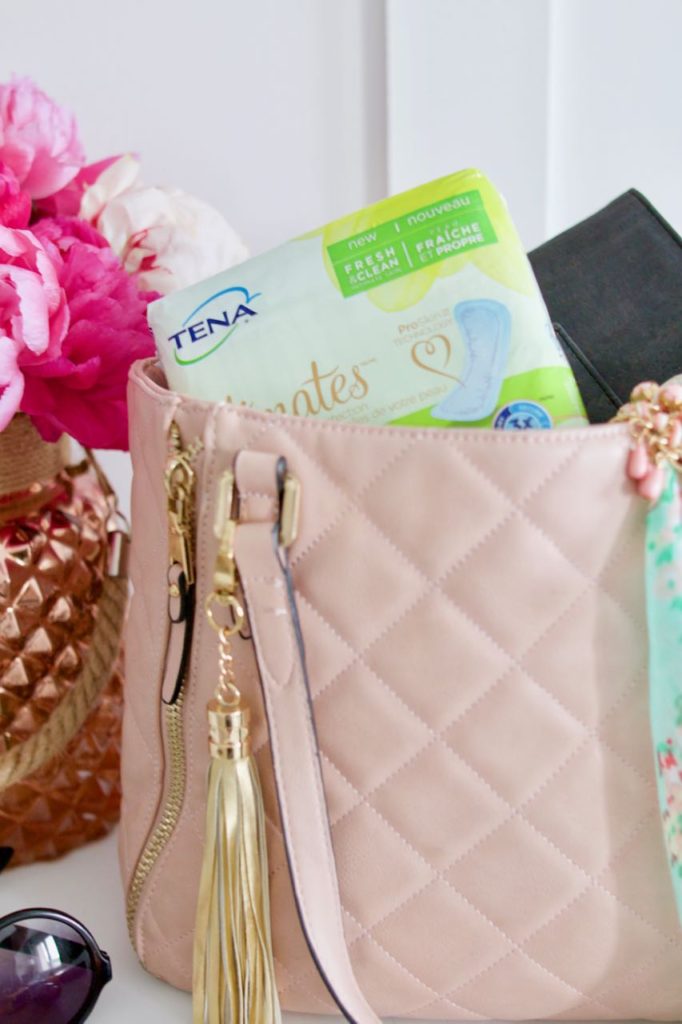 Because this was before kids, I can remember thinking, "Man, I can't believe she ACTUALLY did that!" After she changed and we had all composed ourselves she went on to tell me how difficult it can be to really control those muscles, especially after kids, in moments like that. I'm sure in my mind I thought it was a bit ridiculous, but soon enough, I would experience for myself exactly what she meant.
While I've never had an experience quite like that, I have had moments where I'm laughing too hard or after a sneeze or even after some squats at the gym and things can get a little dicey, if you know what I mean.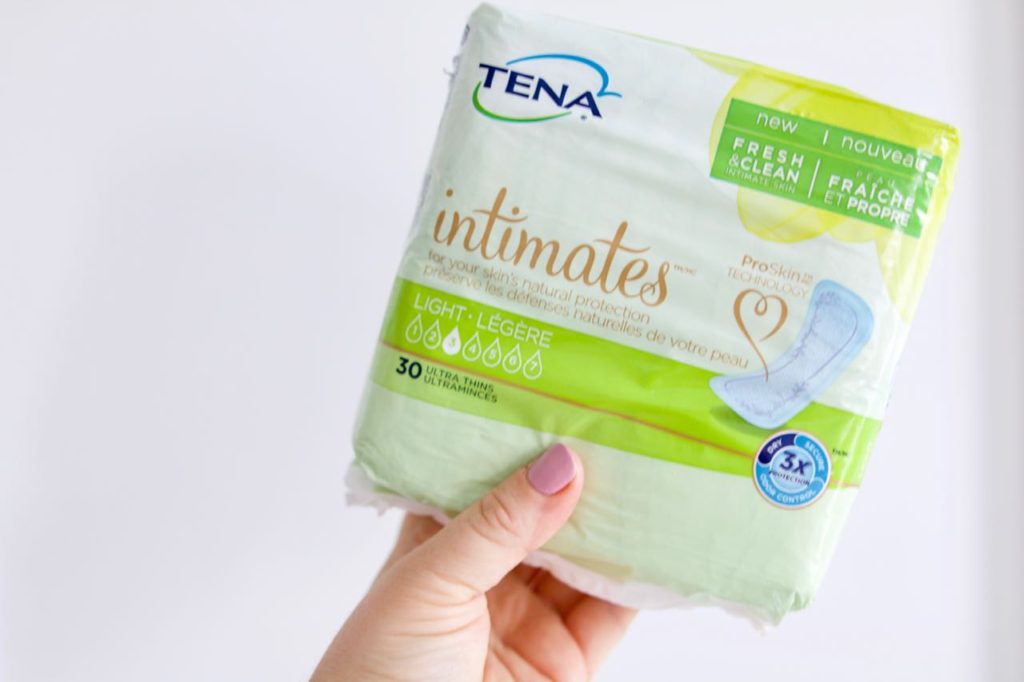 I think many women can relate to this. And it can be quite uncomfortable for some, especially if it happens in a public setting, not just with a few girlfriends hanging out at someone's house.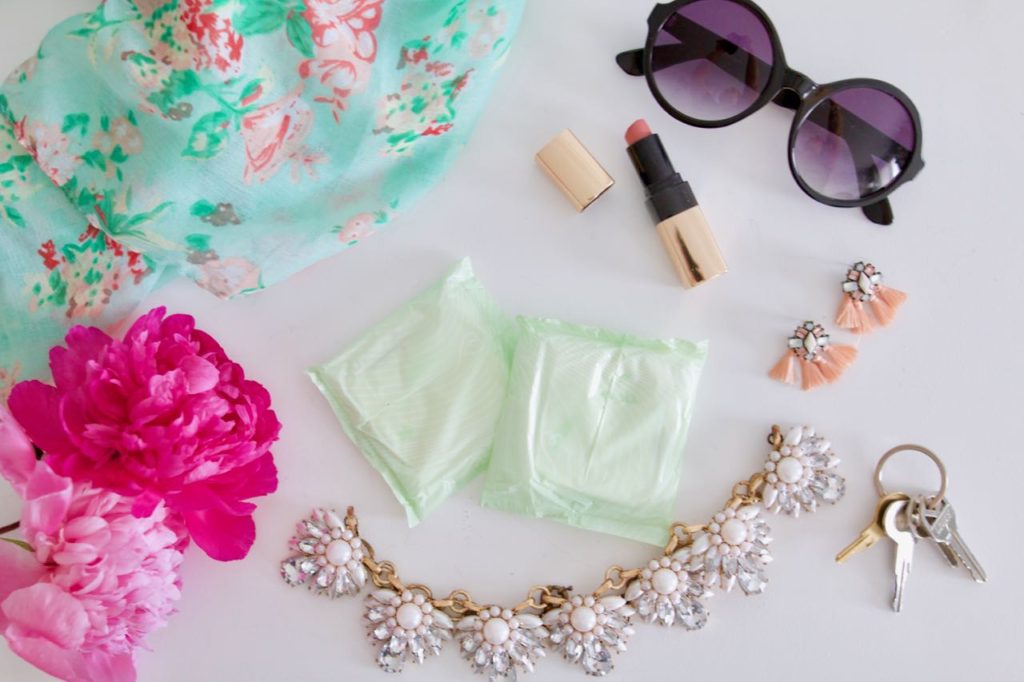 That's why TENA has created a line of panty liners and pads called Intimates to help prepare you for those "Oops" moments. Made with their exclusive ProSkin Technology that includes a soft top layer, it quickly wicks away fluid to maintain your skin's natural protection. It helps protect you against leaks while keeping everything dry, fresh and clean.
Whether you have occasional bladder or full-on incontinence, it's not something to be worried about but rather something you should be aware of and fully prepared for. Having TENA with you, you know that you are worry free protected for any of life's "Oops" moments! Make sure to grab a special $1.00 coupon to try them out today.
Note: This post was sponsored by TENA. All thoughts and opinions are 100% my own. Thank you for continuing to support the brands that make Amidst the Chaos possible!