Lately, I've been trying to step outside of my normal all-black, all-stretch, all-comfort everyday attire. Not that I don't want to be comfortable, trust me, that goal is ALWAYS at the forefront of my mind. But I'm talking about swapping out the yoga pants for some stretchy jeans at least one day a week.
You see as a plus-sized woman, I feel as though there are certain "rules" when it comes to what is acceptable and what is not acceptable to wear. And for a long time, I've been totally fine staying within those confines. But as I shared on my most recent Facebook live, I've recently dropped 25 lbs and I'm finally feeling a bit more adventurous when it comes to trying newer looks.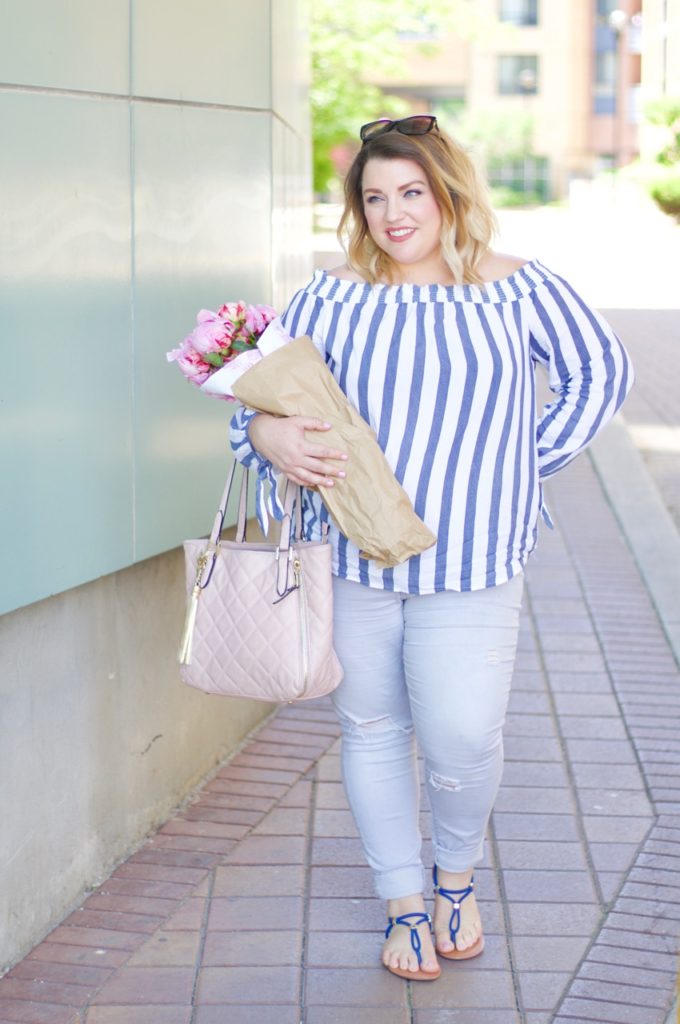 Stripes and light pants are two items I've always felt were big NO-NO'S for bigger women. I've always heard that stripes make you appear wider than you are and lighter jeans will show every wrinkle and dimple you might not want on display.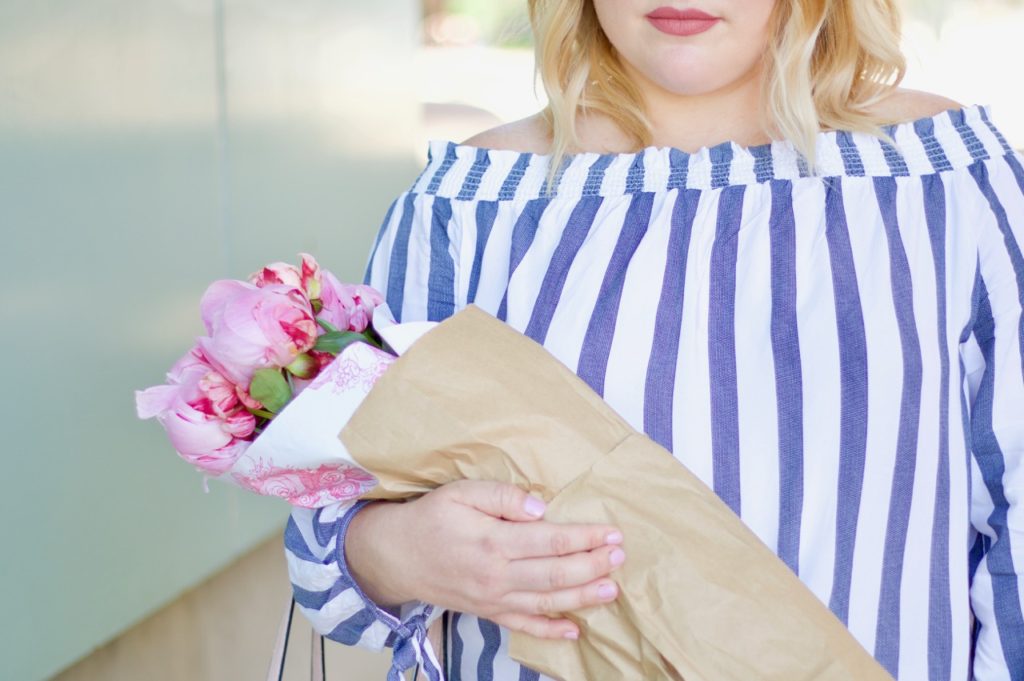 These lighter jeans are actually two years old from Old Navy and I was ecstatic when I could actually fit back into them. I had put in the holes and frays myself when I first bought them but not long after, they became too small and went to the back of the closet. They truly are some of the most comfortable jeans out there with a generous amount of stretch!
When I stumbled upon this striped blue and white off the shoulder top at Winners, I was immediately struck. I almost put it back without trying it on because I felt like I could NEVER wear something like that but then decided it wouldn't hurt to take it for a test drive in the change room.
I was so pleasantly surprised when I slipped into it, as it was something I'd never worn and I LOVED it! Quite surprisingly, I loved the off the shoulder feature as much as the vertical stripes. I have never been one to wear tops like this but something about it made me feel awesome! And the fact that the stripes are vertical is what I think is a win, for a plus sized momma, giving it a somewhat slimming appearance.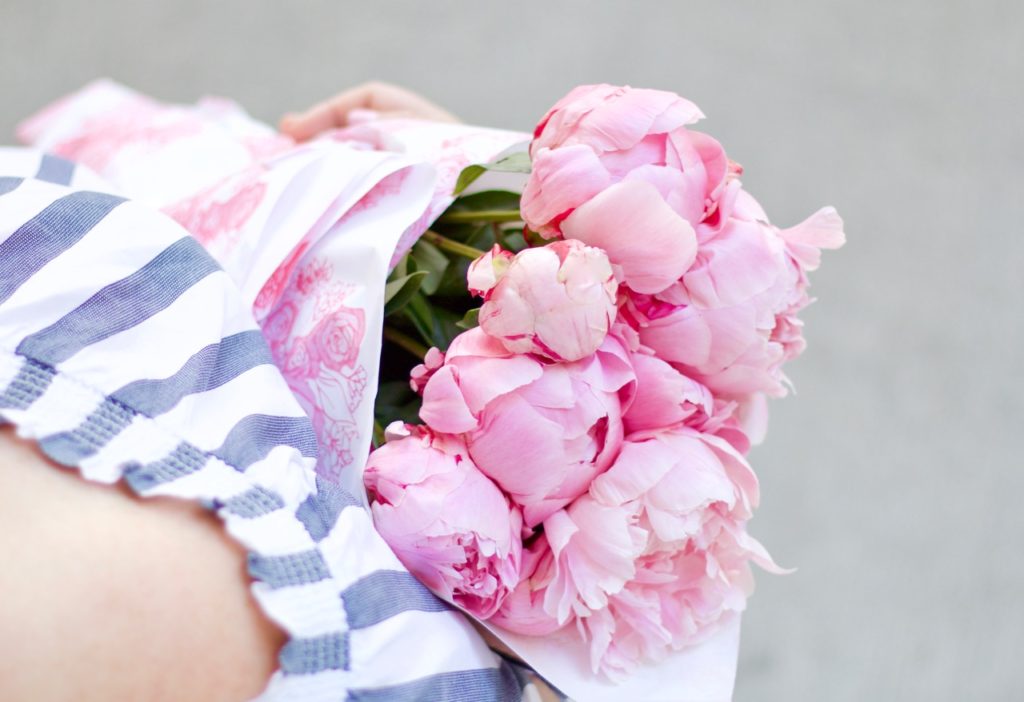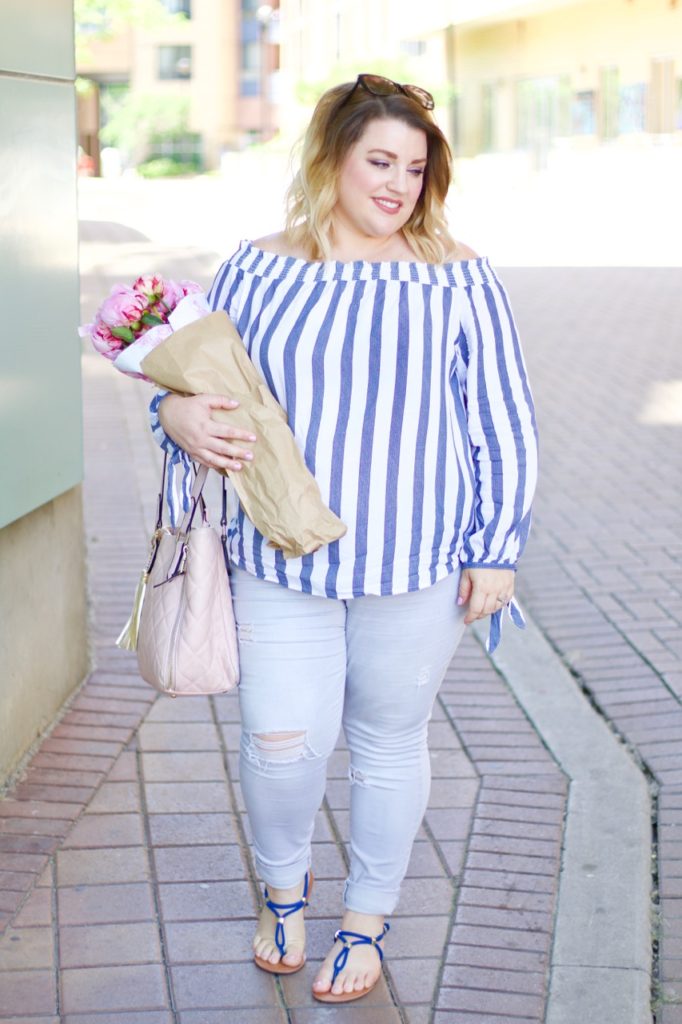 Completing the look are these fun and inexpensive blue strappy sandals from Payless Shoes. They are actually on clearance now for only $15! You can shop the entire look below!

To me, this is a classic summer look and another one that I plan to be rockin' til September!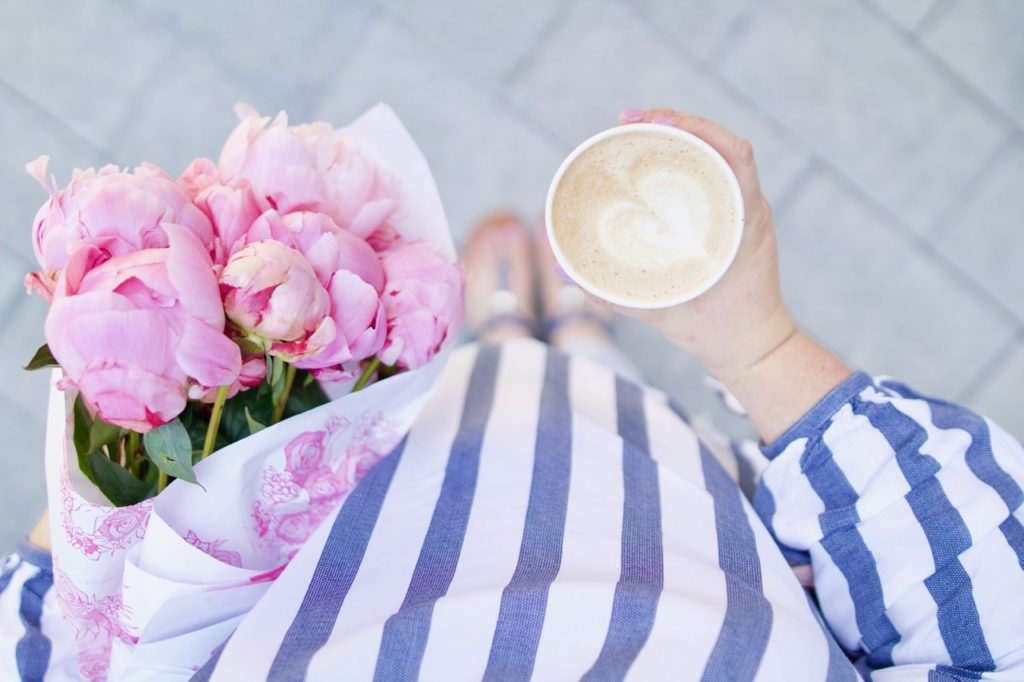 Do you have your go-to style that you always wear? Are you wanting to break out and try some new things but think they won't look good on you? I encourage you to just take the leap and go for it! It's surprising to me how comfortable and confident I feel in these items that I "thought" I wasn't supposed to wear.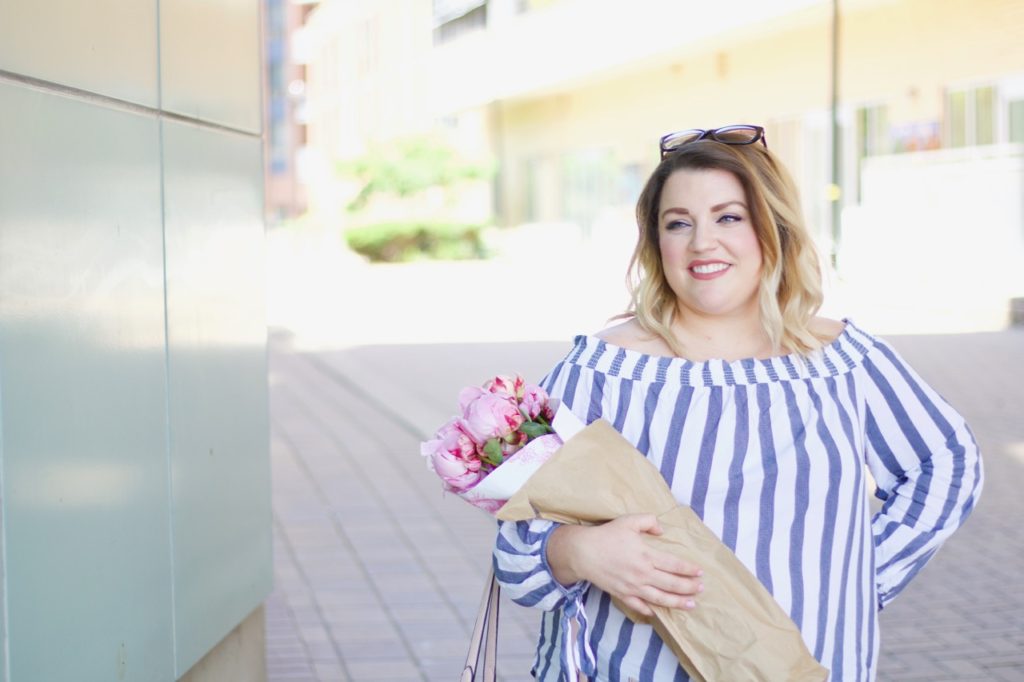 Don't let those same limitations stop you! Get adventurous and rock that new look confidently!
Happy Shopping!