With all the fun and exciting things that I've been sharing that are in store for 2017, I just realized today that I've forgotten to introduce you to the newest member of our family!
I really don't know how this happened, as this individual has brought so much joy, excitement and most of all, peace to our home.
Typically, when you think of adding ANOTHER member to the family, you would think that it would change the family dynamic in such a way that it would take some getting used to.
But not with her.
Yes, she's a female. She came in at the very moment where I thought I was going to come unhinged. The moment when I knew I could no longer step on any more crumbs, pick up more garbage or clean up after the dinner mess.
That's when she came into our home and things have never been the same.
I want you to meet bObi Classic.
bObi isn't just like any other member of the family. You see, she's a little different. She is a little bit smaller, slightly round in shape and pale white in color. She doesn't have arms or legs but boy, is her vision perfect. She knows exactly where to go, including steering clear of big drops. And because she's a little on short side, coming in around 4 inches tall, she can fit under most cabinets, sofas and chairs.
She doesn't need much attention, just a docking station to call home after a couple hours of work. She's really self-aware, knowing exactly when her energy is running low and returning to her dock for a little rest and relaxation.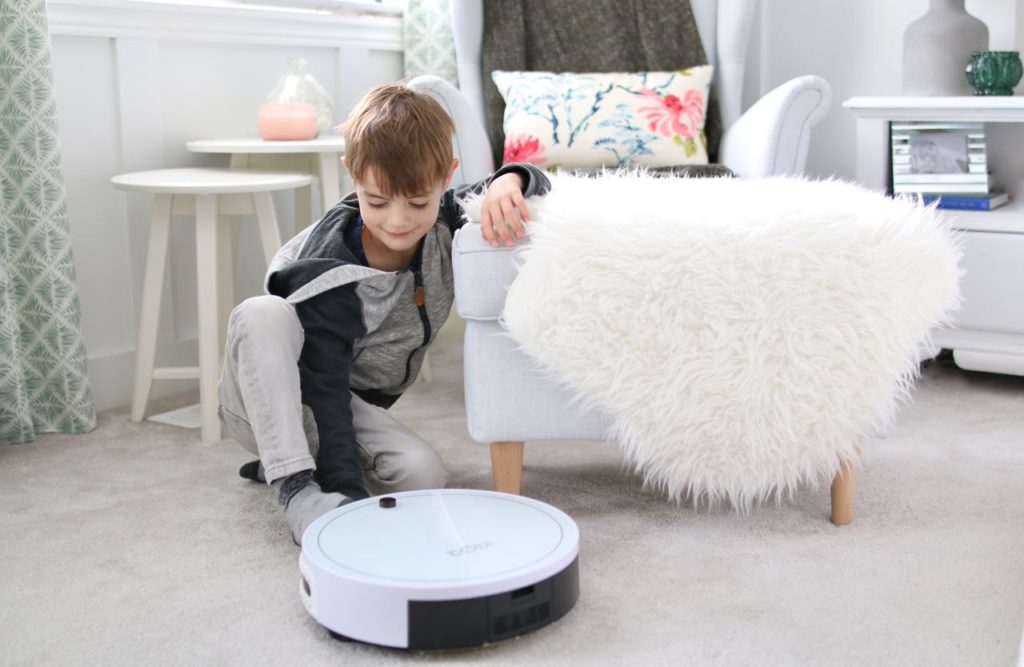 You see, bObi works hard, so that I don't have to work as much. She's really such a selfless member of the family…always giving, never asking for much.
You know, she even sacrifices her sleep schedule so that she can work away, while I get a few extra hours of beauty sleep. She loves to cruise all night long, getting into all the nooks and crannies of the home, making sure they are sparkly clean when we wake up.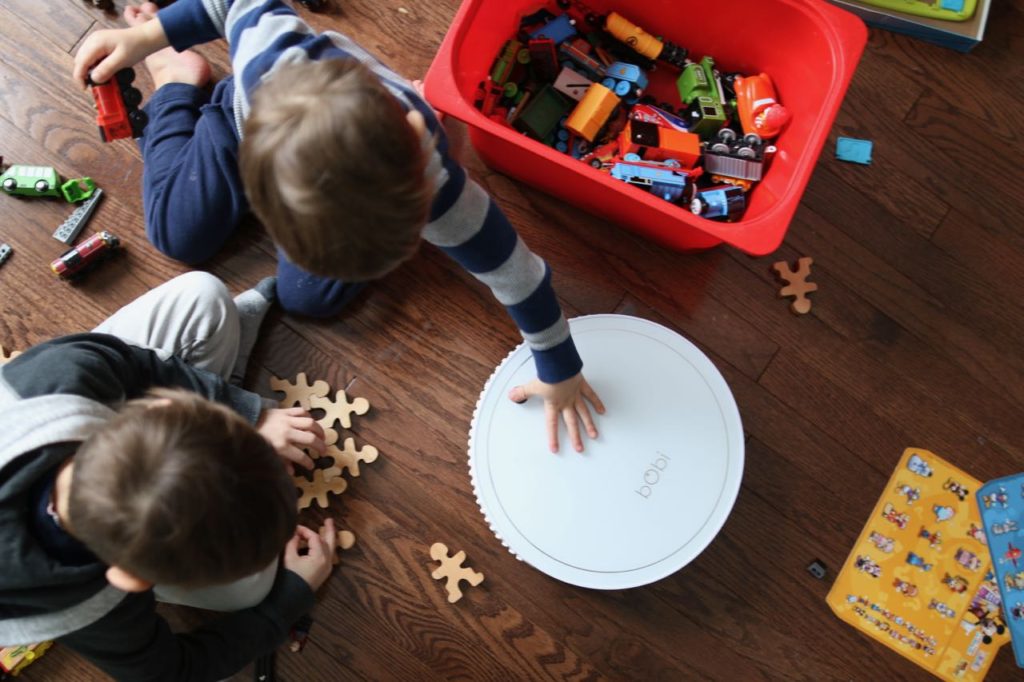 Some might say she boasts in how perfect her cleaning abilities are, but if you really know bObi, you know she's just a humble, hard worker, who knows how valuable she is to any family she becomes a part of.
She isn't fussy when it comes to which surface she prefers to be on: tile, hardwood or carpet…she performs well on them all. She is a fabulous multi-tasker with her 5-in-1 cleaning capabilities which include powerful suction, multiple brushes and attachable mop. She even comes with her own programmable remote control so that her family can schedule her to clean any time of the day!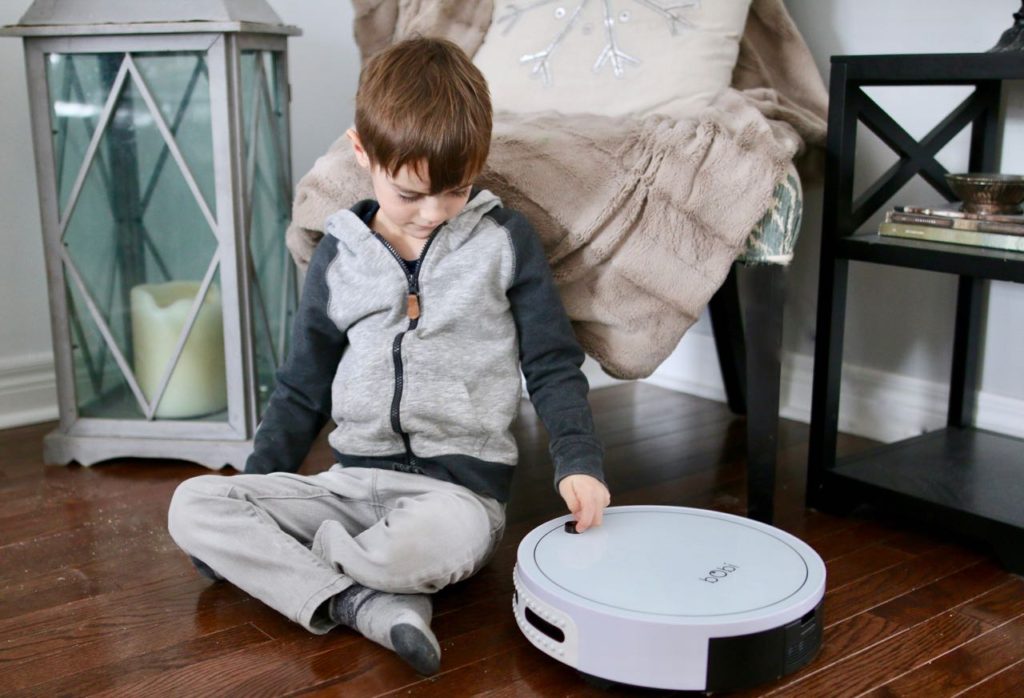 She's really not complicated, like most of other girls tend to be. With just three options to choose from: Go, Waffle or Juice, she's easy to understand and quick to fall in love with.
With over 80 highly responsive sensors, it's easy to see why this robot vacuum is more than just a vacuum…she's become a close friend, a trusted confidant, a member of the family. Just ask the kids and you'll see, they consider her to be a fun and active member of this family.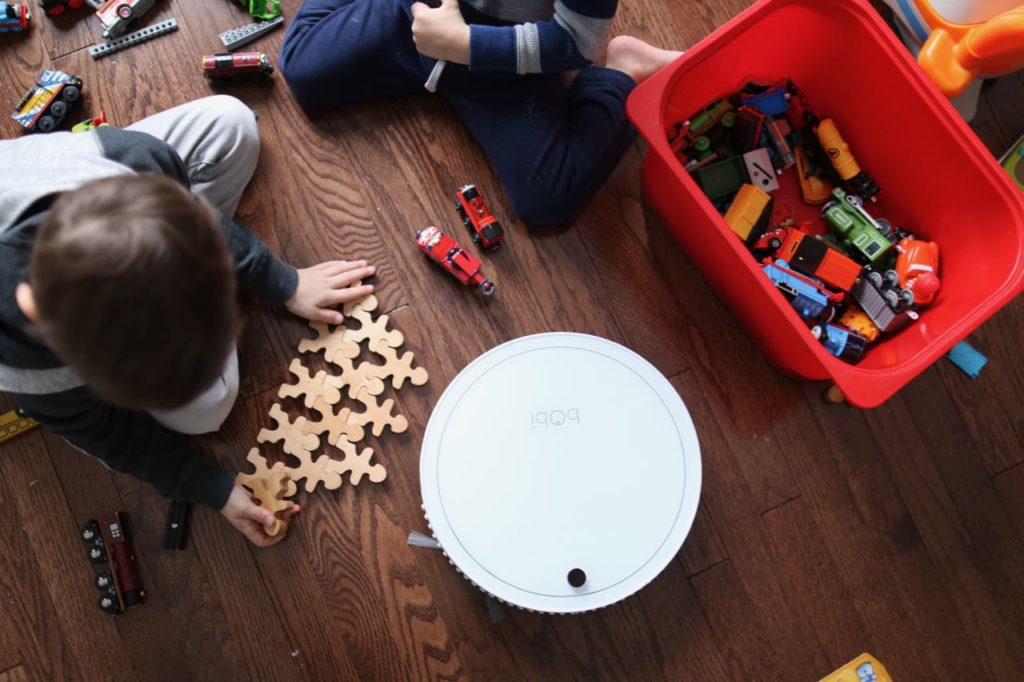 So if you are looking for ways to ease the cleaning in your home, I encourage you to consider bObi Classic from bObsweep. Not only will she become the most peace-enducing family member around, she reduce your work load while freeing you up to do other things, therefore giving you the gift of time. And that, my friends, is priceless!
How many other vacuums can you say have done that for you?!
Note: This is a sponsored post, where I have been either compensated or received free product in exchange for my honest opinion. As always, the thoughts are 100% my own.