"On the 4th day of Christmas, Amidst the Chaos gave to me, an Aveeno baby gift basket!" YAY!
I'm so excited about this giveaway, well actually, I'm pretty excited about ALL the giveaways we have going on! But a few months back, we partnered with Aveeno to give away a gift basket and you guys went NUTS! I've never had a giveaway have SO MANY ENTRIES before! It was SO awesome and so when I was preparing these Christmas giveaways, I KNEW I had to ask Aveeno again to participate, which they gladly did!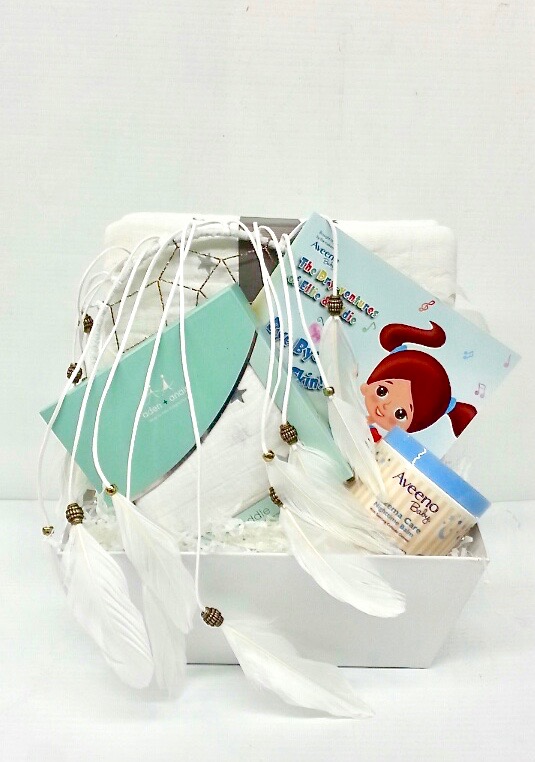 So what's in this amazing gift basket anyways?! Let me break it down for you!
AVEENO® Gift Basket Goodies:
– AVEENO® BABY® Eczema Care Night Time Balm
– A custom children's book created by the AVEENO® Baby U.S. marketing team titled, "The Dry Adventures of Ellie & Eddie"
– Aden + Anais Swaddle
– Aden + Anais Blanket
– Dream catcher
Approximate basket value: $130
We have always been big fans of Aveeno products and recently I was sent the brand new AVEENO® BABY® Eczema Care Night Time Balm to test out and I gotta say, it works wonders on really dry skin! I've used it on my son's eczema and it has been working well. But also, I've had a little flair up of eczema and I've tried this balm a few times and it instantly soothes and calms down the skin right away!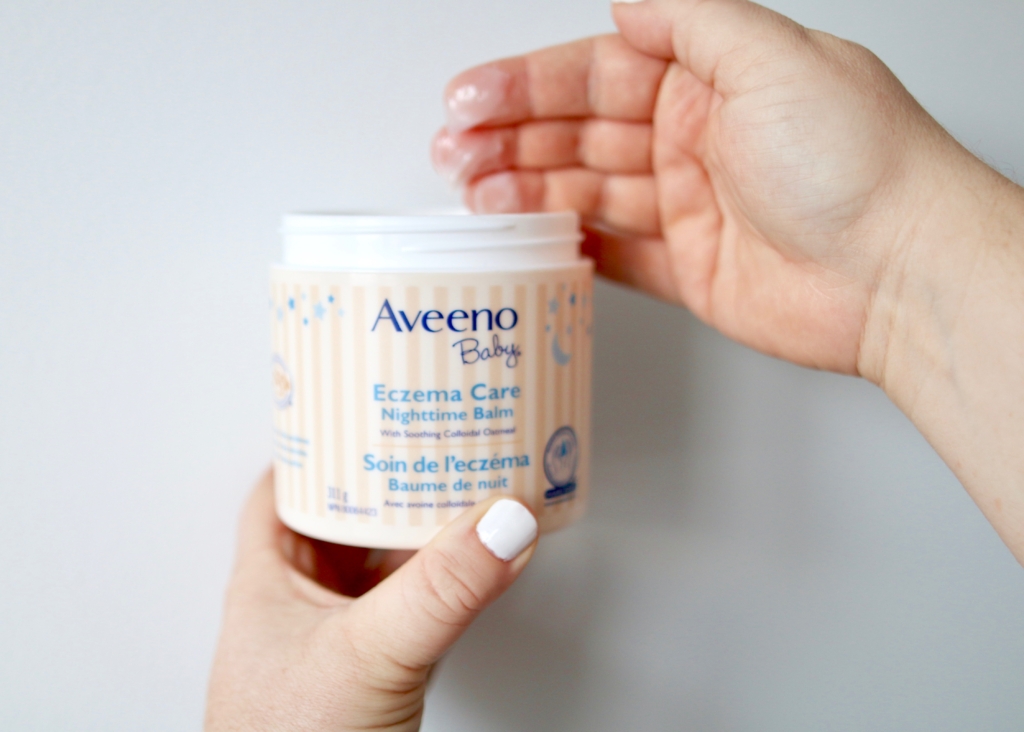 Giveaway Details: Open to Canadians only, this giveaway will run from Sunday, Dec. 11th to Tuesday, December 13th, 2016. Winner will be announced here on Dec. 14th, 2016. See all the ways to enter below!
Best of luck!
Love & Blessings,