Celebrations are important.
Whether they are big or small, whether they include few or many. Life is so busy for us all and so it's important to take moments to pause and celebrate…the big and the small.
If you've hung around this blog long enough, you know that I take celebrations VERY seriously. I always have. Not because I need to keep up with everyone on Pinterest, but simply as a deep desire to celebrate life's moments: whether big or small.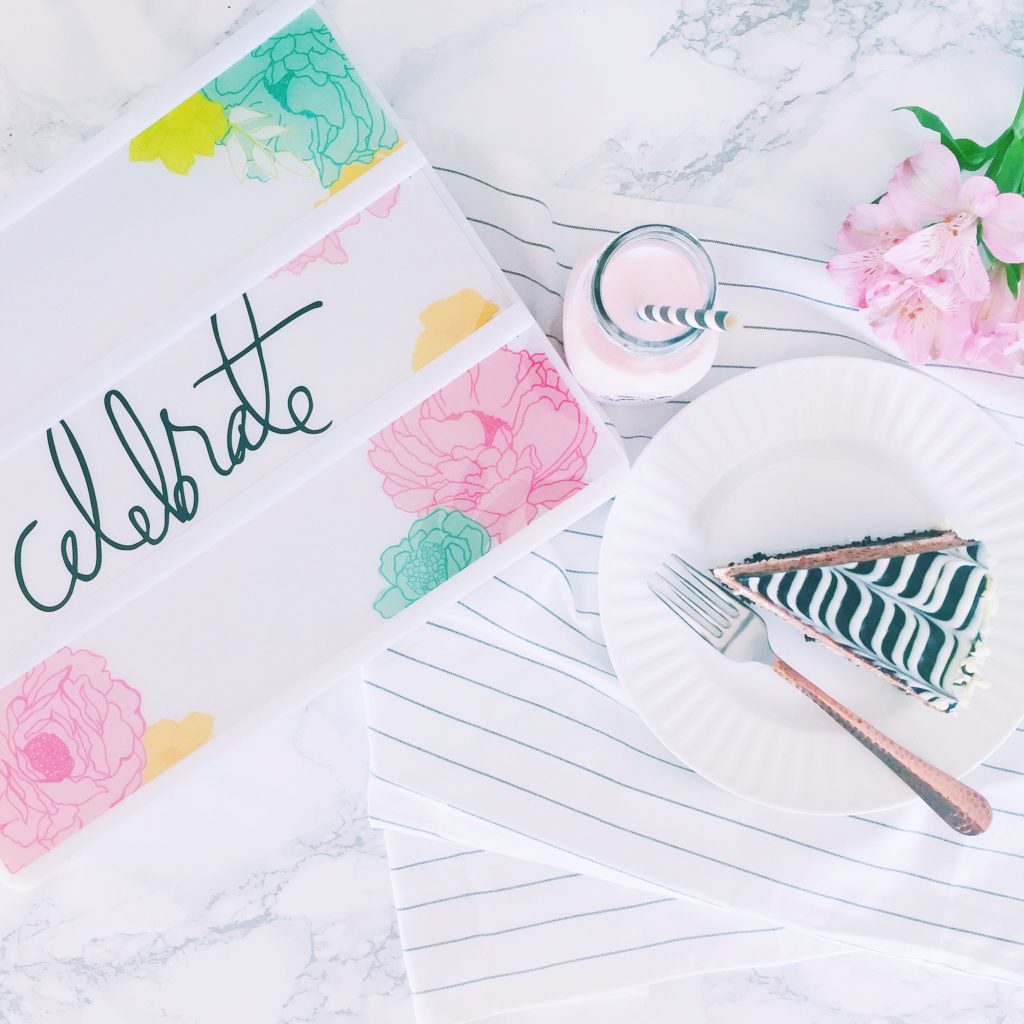 (Pictured: La Rocca's Truffle Royale Cake)
I can remember when we went all out for my daughter's second birthday, people kept saying to me "You know she won't remember this, right? Why throw such an elaborate party for a two year old?" And my response ALWAYS was "It's not about her memory of this in twenty years from now…it's about celebrating her life in the here and now, with those closest to us."
Making a special breakfast for my family on a Saturday morning when it's just the five of us in our pyjama's is also just as important to me…even when there's not an actual event to celebrate. We are celebrating family. We are celebrating a pause from life. We are celebrating the joy that is in our home by being just the five of us, eating our favorite foods (yes, we all love brunch that much). It's important to enjoy celebrating the big and the small.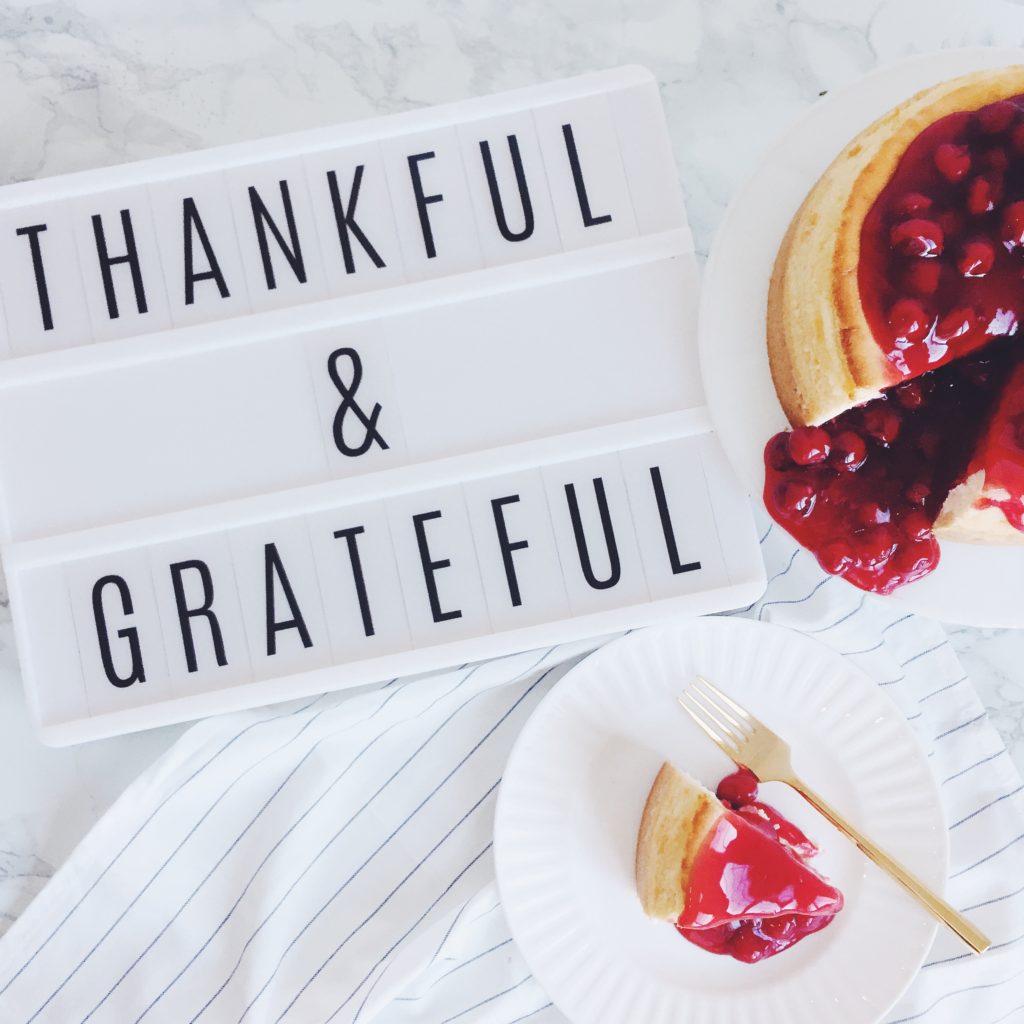 (Pictured: La Rocca's New York Cheesecake with Cherry topping)
You see, celebrations don't have to make sense to everyone else, as long as it's something meaningful to YOU. And celebrations don't always have to be huge and elaborate. It can be celebrating a good grade in school or celebrating no more bed wetting with a little one. It can be brunch on a Saturday or breakfast in bed on a Wednesday.
It doesn't matter how large or small, the point is to find moments in your life when you can celebrate with the few and the many.
La Rocca Cakes is celebrating 30 years of business here Canada! That's HUGE! If you've ever had the pleasure of sinking your teeth into a La Rocca Cake, you know exactly why they are still in business, 30 years later. They are UNREAL and quite frankly, unmatched in their taste.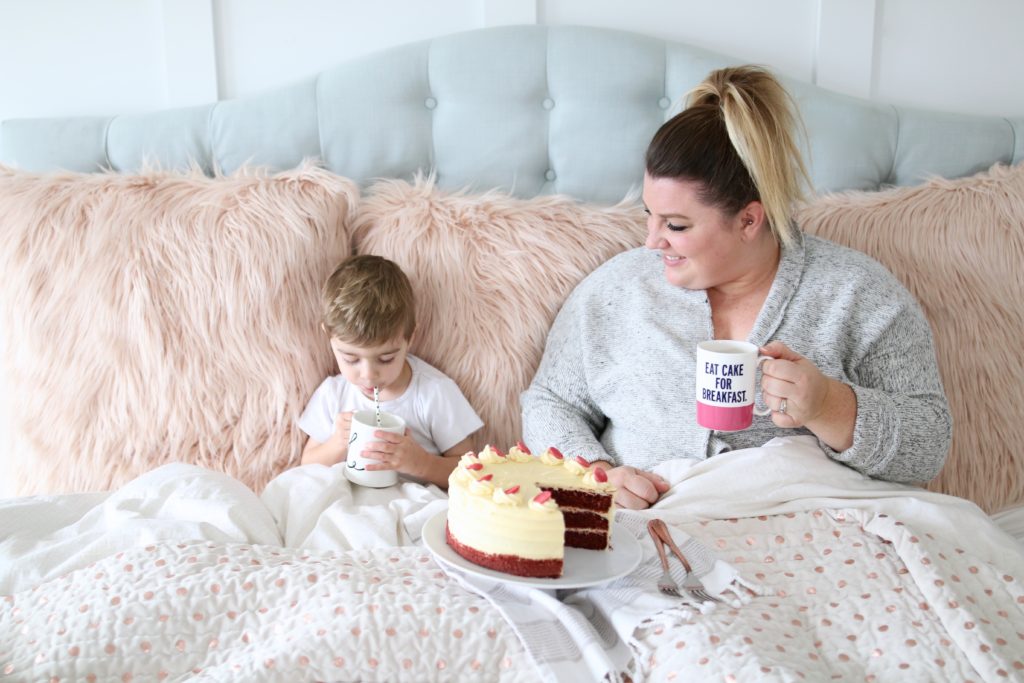 This last week, I was sent La Rocca's Red Velvet Cake and I decided that it would be the perfect time to have a little picnic date with my youngest, in bed…and enjoy cake for breakfast!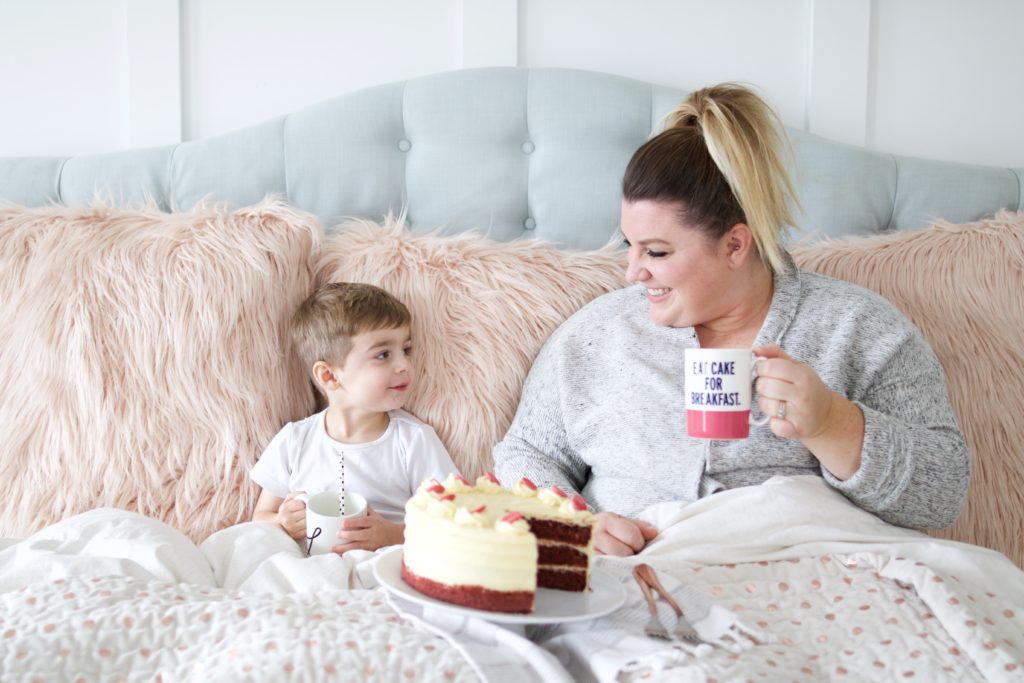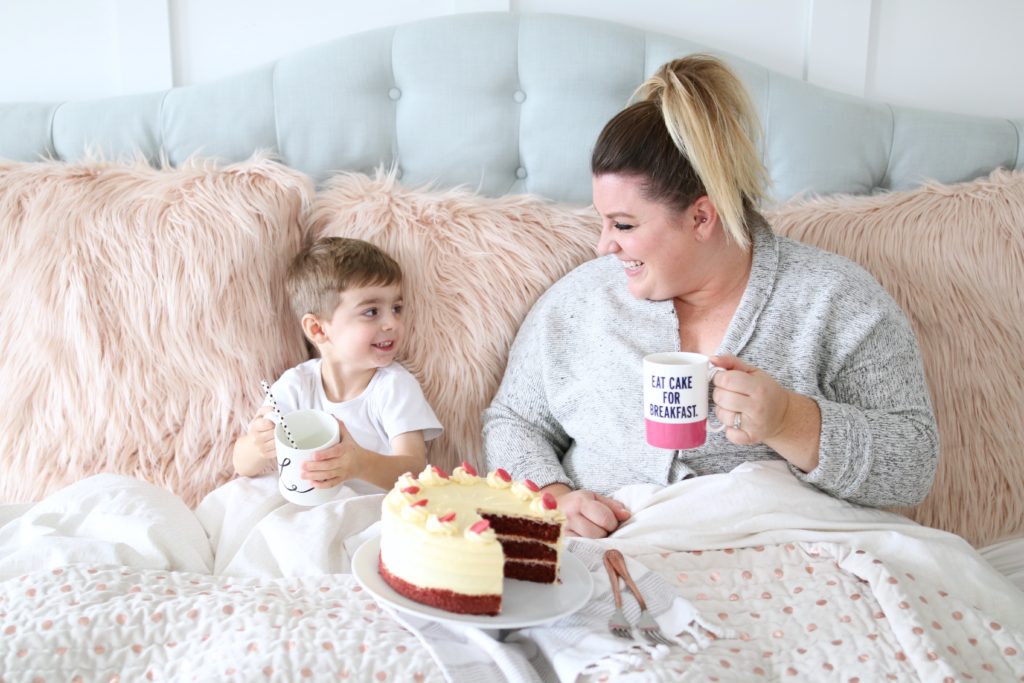 While I love throwing a big party with amazing food and tons of friends and family, I also think that true joy can be found in the simplest of moments. That each day, amidst all the craziness of life, we can pause and create special moments with our kids that cause us to reflect on all the goodness that is present in our lives.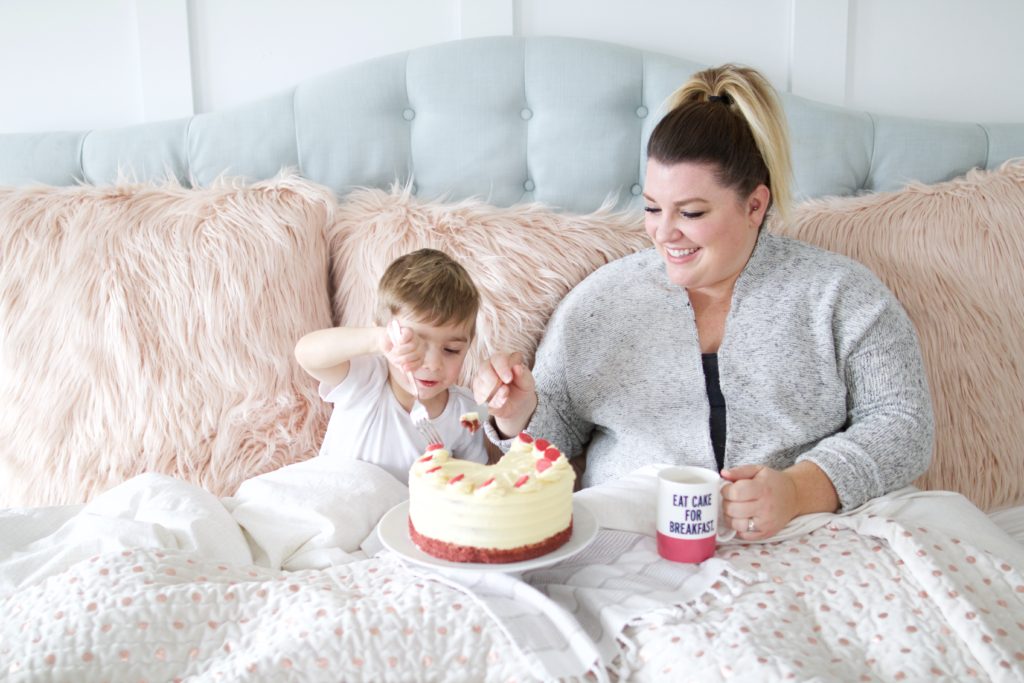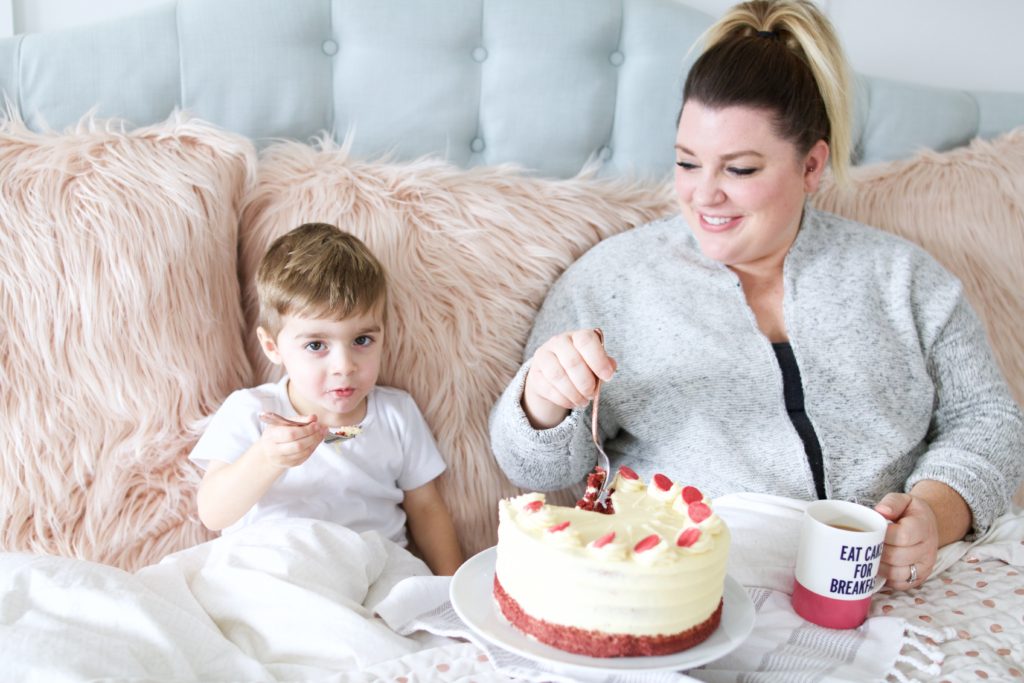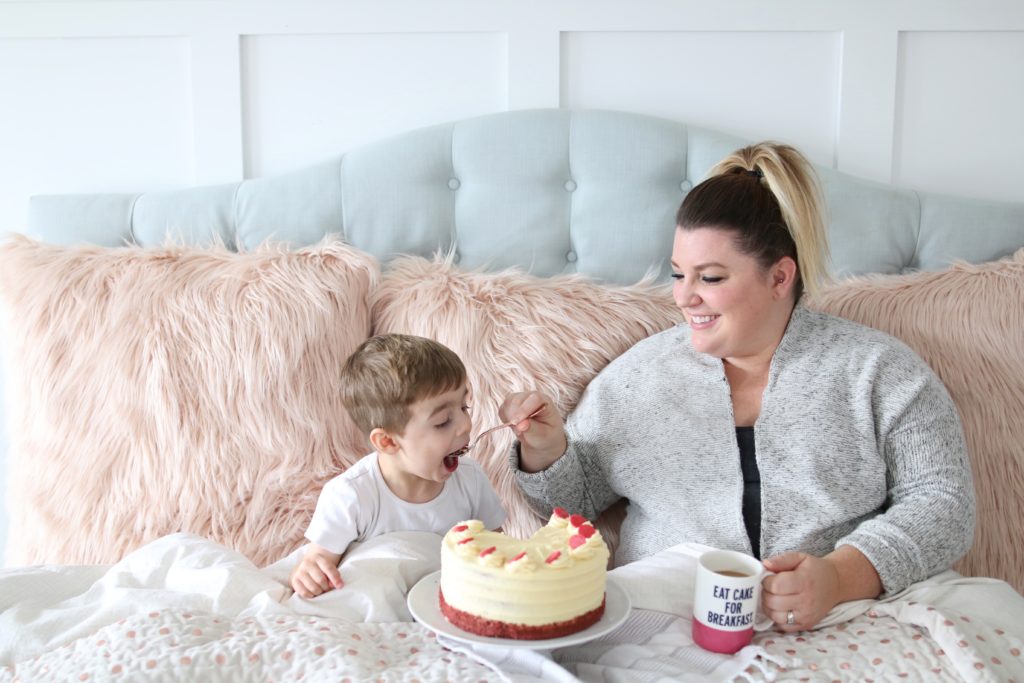 Will my son remember this specific time that we had cake for breakfast in bed? Probably not. But celebrating life isn't always about making lasting memories, it's about celebrating in the moment and enjoying the very best things in your life, with those you love the most.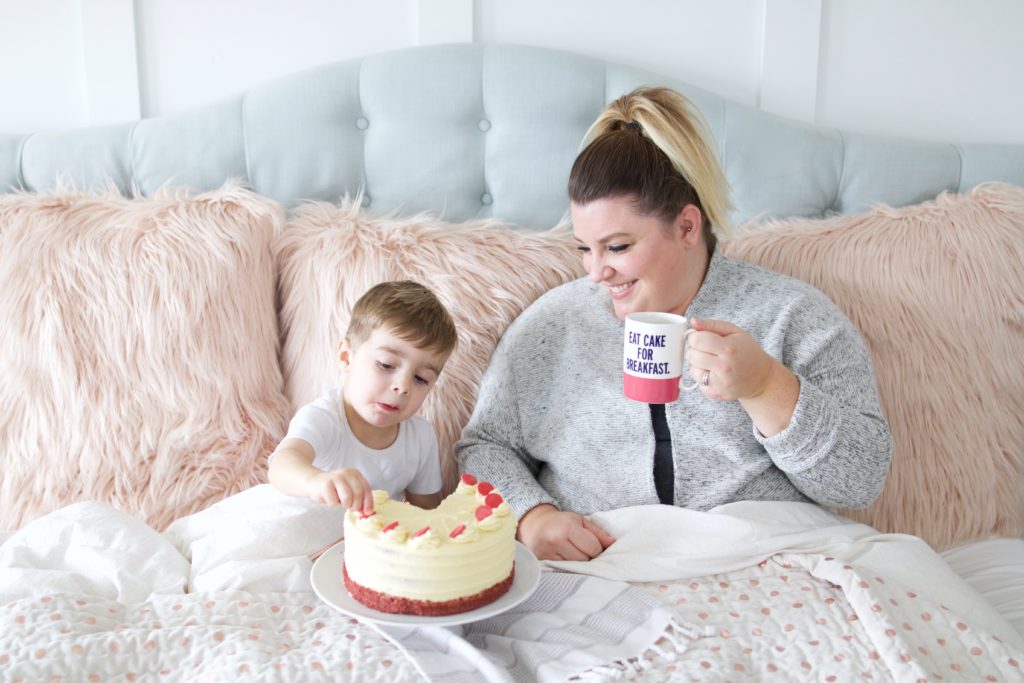 I am SO excited to let you know that I am hosting a La Rocca Cake giveaway as we celebrate their launch of their Greatest Hits Cake! This cake helps mark 30 years of business for La Rocca here in Canada.
Here are the details: La Rocca is giving away their Greatest Hits Cake PLUS a party pack, similar to the one pictured below. Contest is open from now until Monday, October 31st, 2016. Entrants must live within the Greater Toronto Area, as this prize package will be hand delivered. See ways to enter below. Best of luck!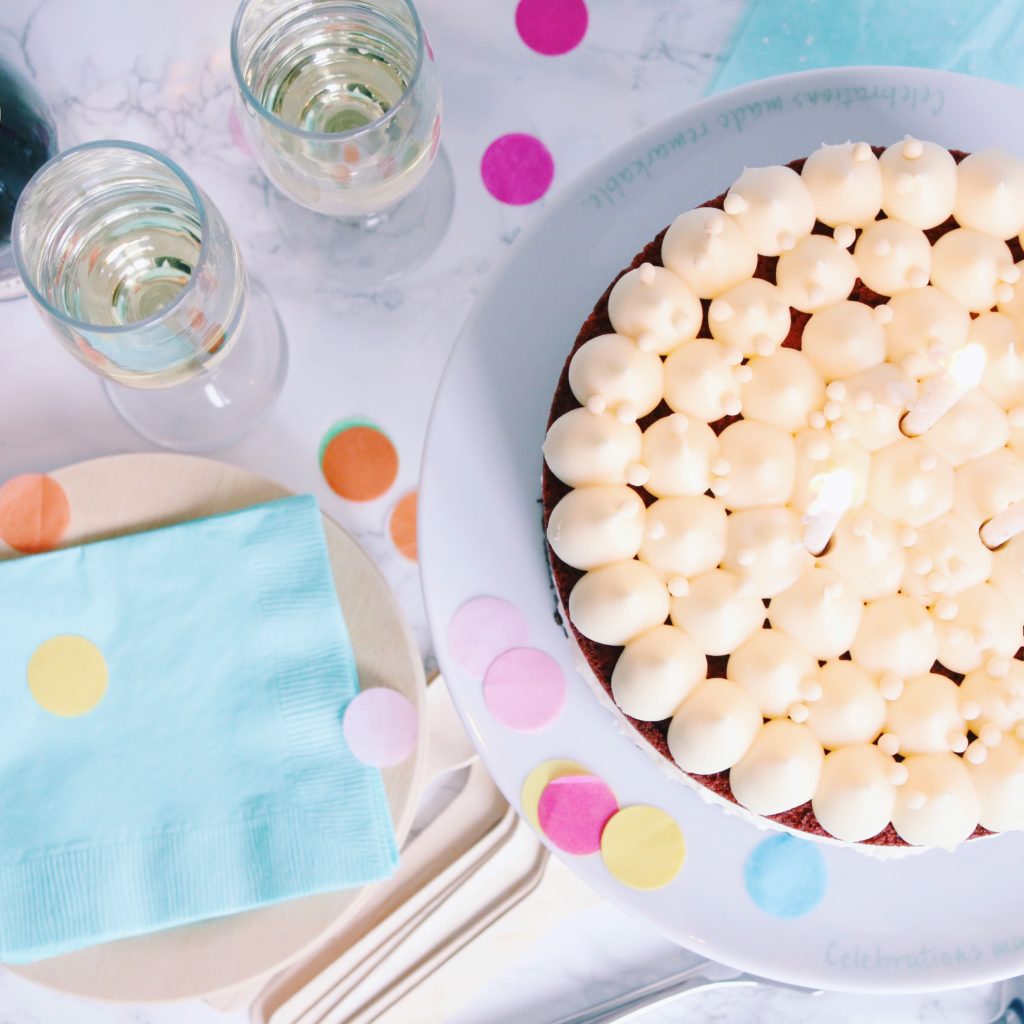 We truly hope that you can take even a small moment this week to celebrate with friends and family. Celebrate a special moment, celebrate a small victory, celebrate the fact that you are alive and blessed!