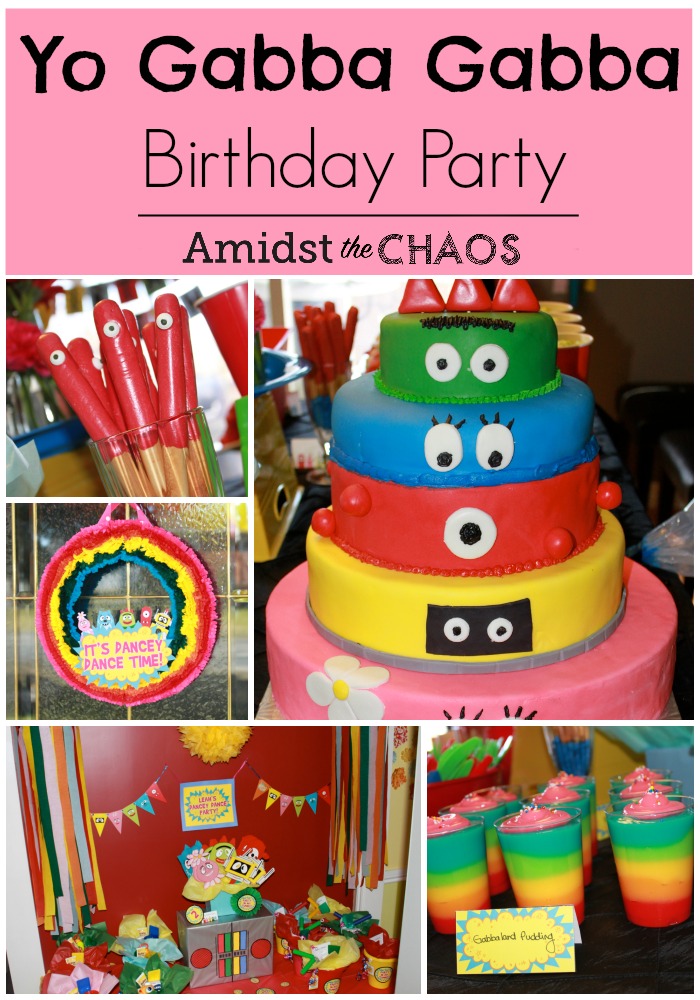 My oldest daughter, Leah, is close to turning 5 years old and is now into everything Frozen themed! However, three years ago (really, where did that go?!), she was obsessed with Yo Gabba Gabba! You know that very weird show on Treehouse that has a DJ that interacts with 5 monster-like characters? Ya, that one! She loved it! We had PVR'd every single episode, had all the DVD's, all the stuffed dolls, and just about any other YGG-related item out there! We even booked an entire holiday to Florida around the YGG tour schedule so we could go see them! So it only seemed fitting for her 2nd birthday, to throw her a Gabba-themed bash!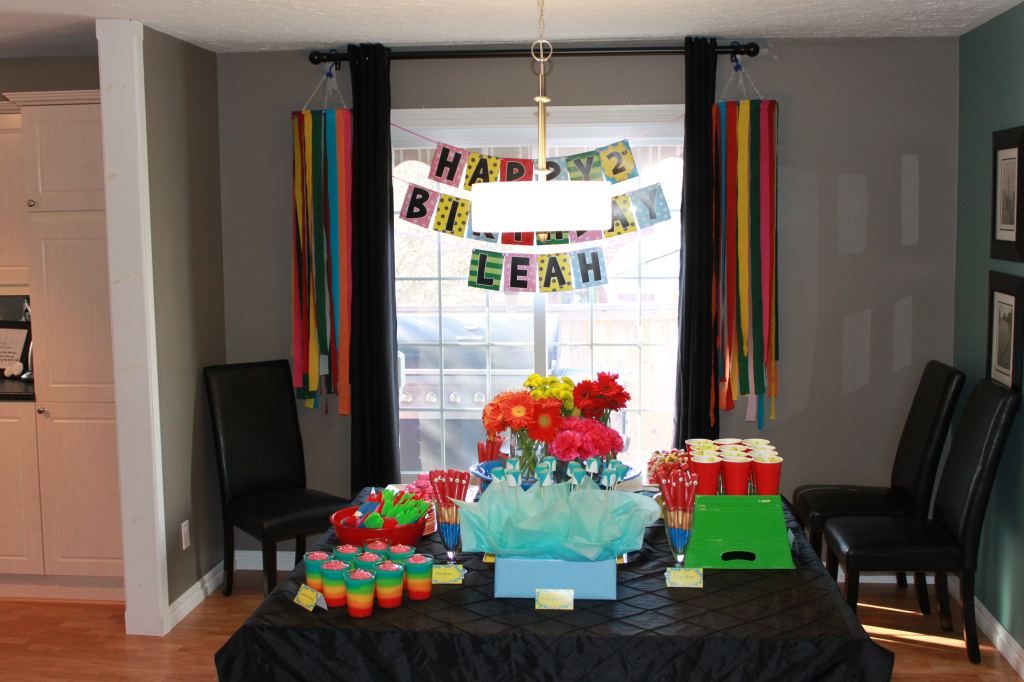 If you ask her today, she says she can still remember this party. I think it's probably because it is so well documented through pictures and we seem to reminisce about it alot! This was also the first huge party I ever designed. Many years back, I owned my own wedding planning company and had great success in a short time period styling and coordinating weddings. We ended up moving when my daughter was 3 months old, to another city about 5 hours away, and decided to put a pin in the wedding planning for the time being. So it was just natural that overtime, I would start planning and styling events. And what better place to start then with my daughters own party!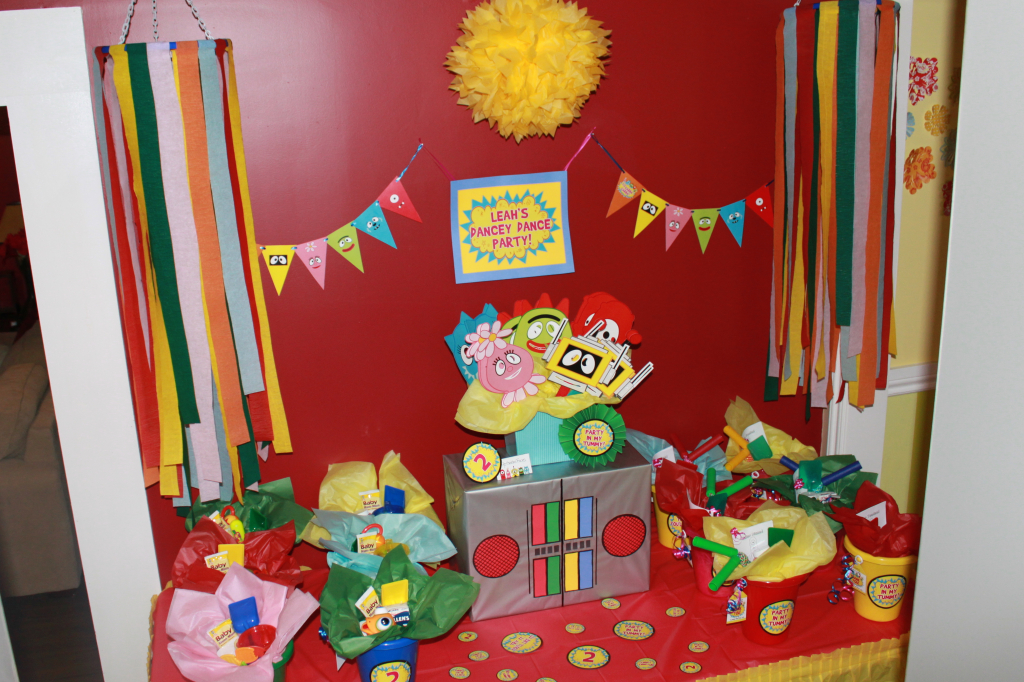 I can remember spending HOURS scouring Pinterest and YGG sites for party ideas. I spent weeks ahead of time prepping for this grand event! I mean, your daughter only turns 2 once, right?! Invitations went out, cake was ordered, family arrived and of course, I quickly put them right to work and the party I had been dreaming about for months, finally came together!
Everything had to be color coordinated to fit with the true Yo Gabba Gabba colors.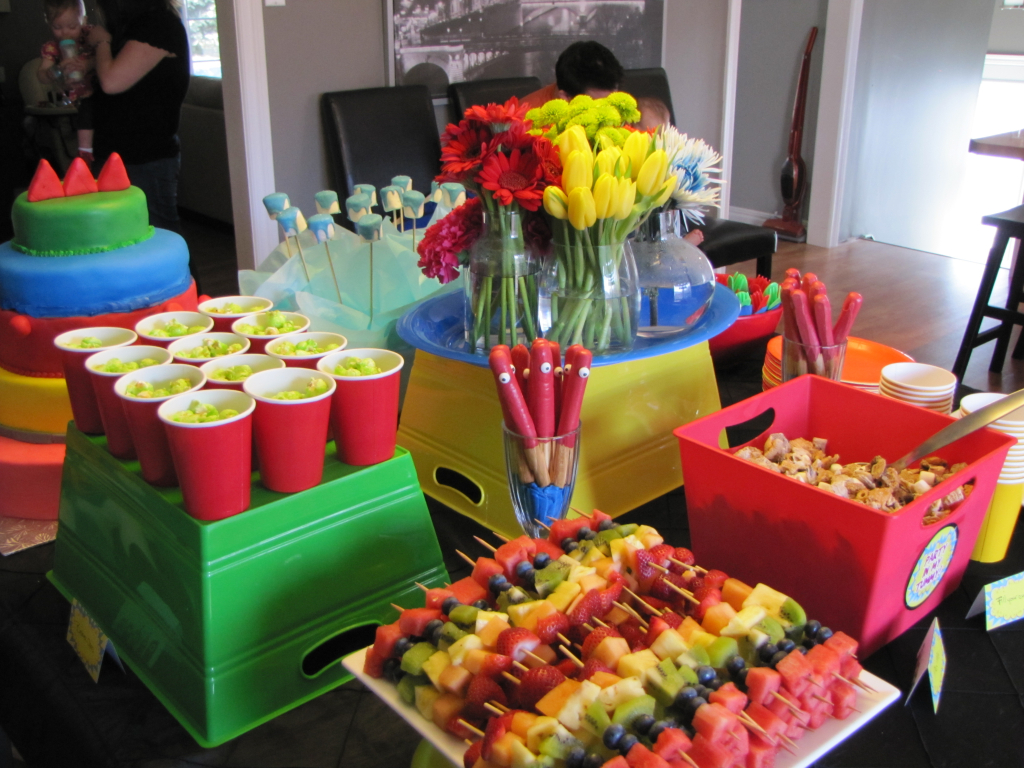 The menu included: Cake, Fruit kabobs, Plex Mix, Muno sticks, Foofa oreo's, Glacier marshmellows, Brobee popcorn and some Gabbaland pudding, that I think my sister and brother-in-law still haven't forgiven me for making them assemble it!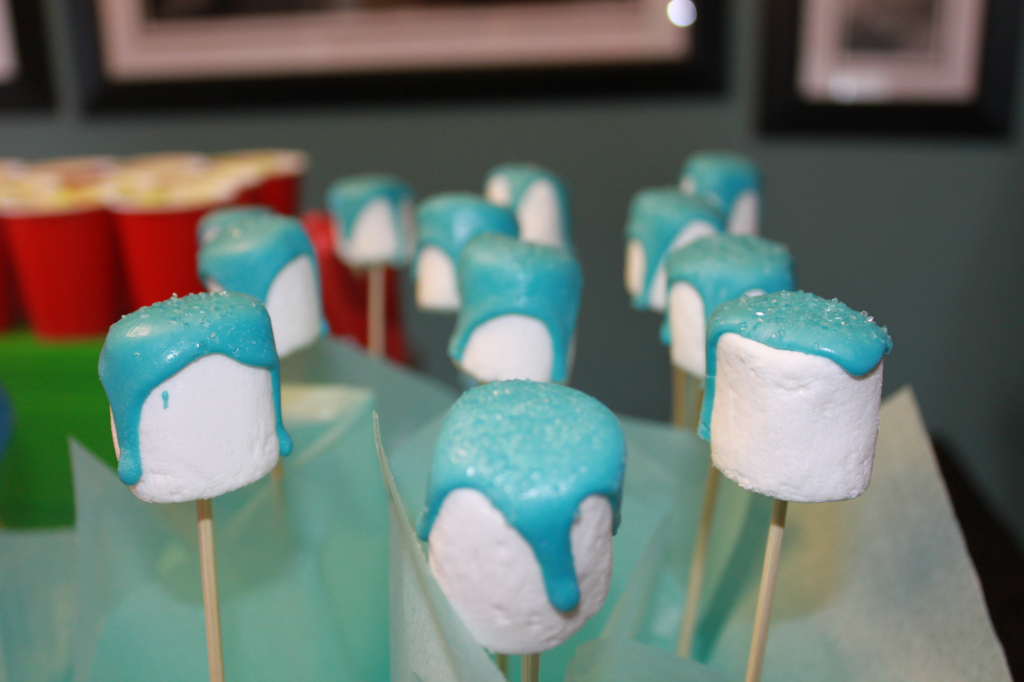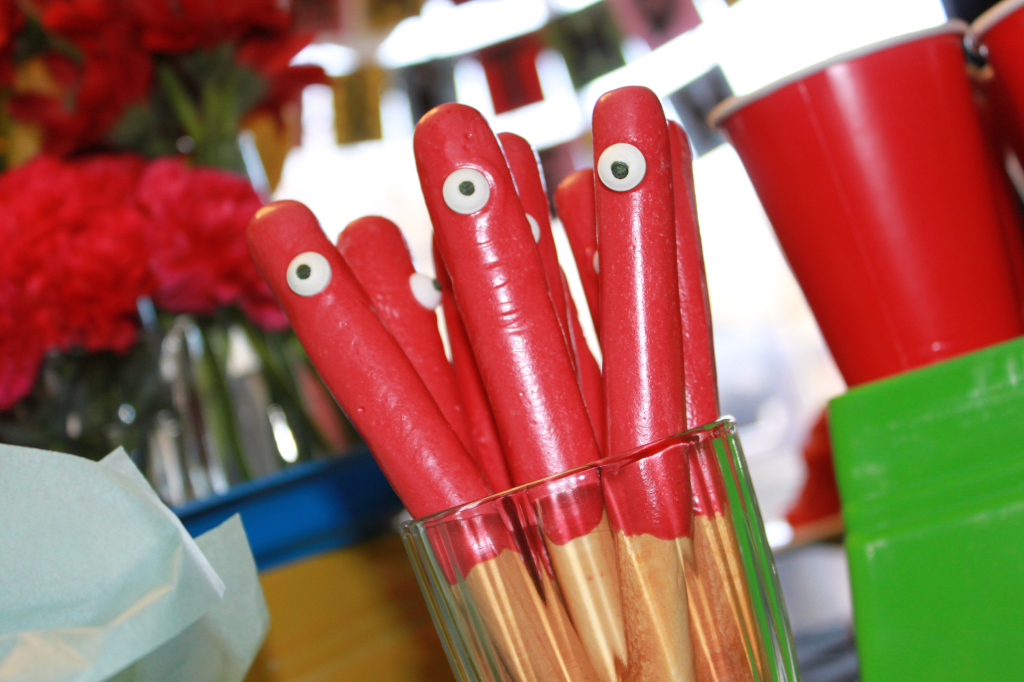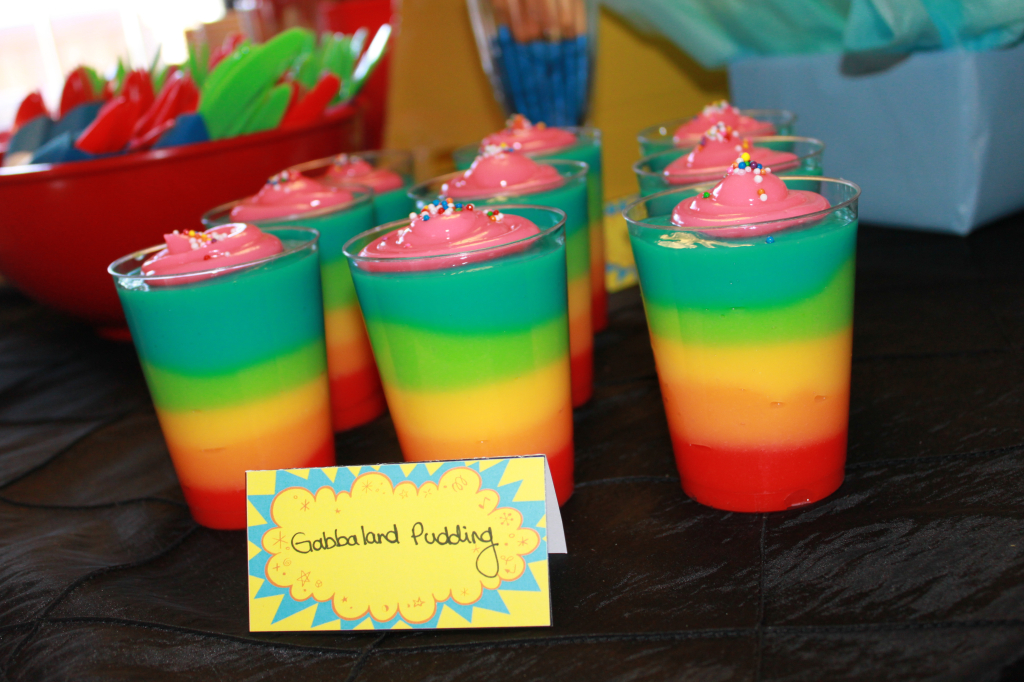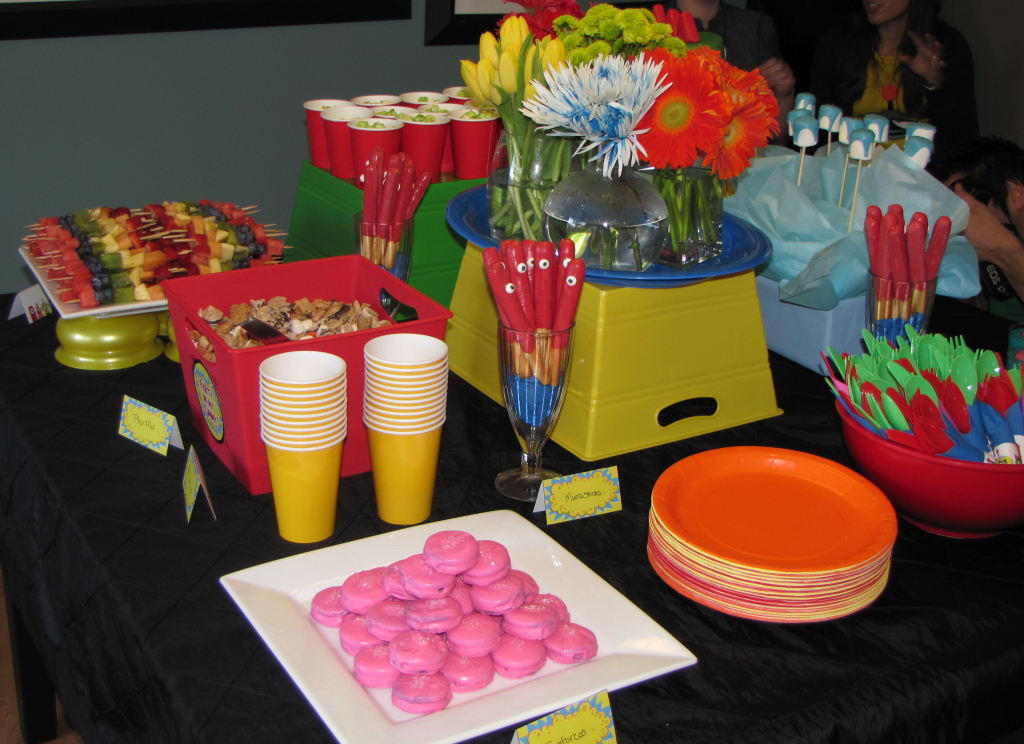 Our friend Amanda made the incredible character cake!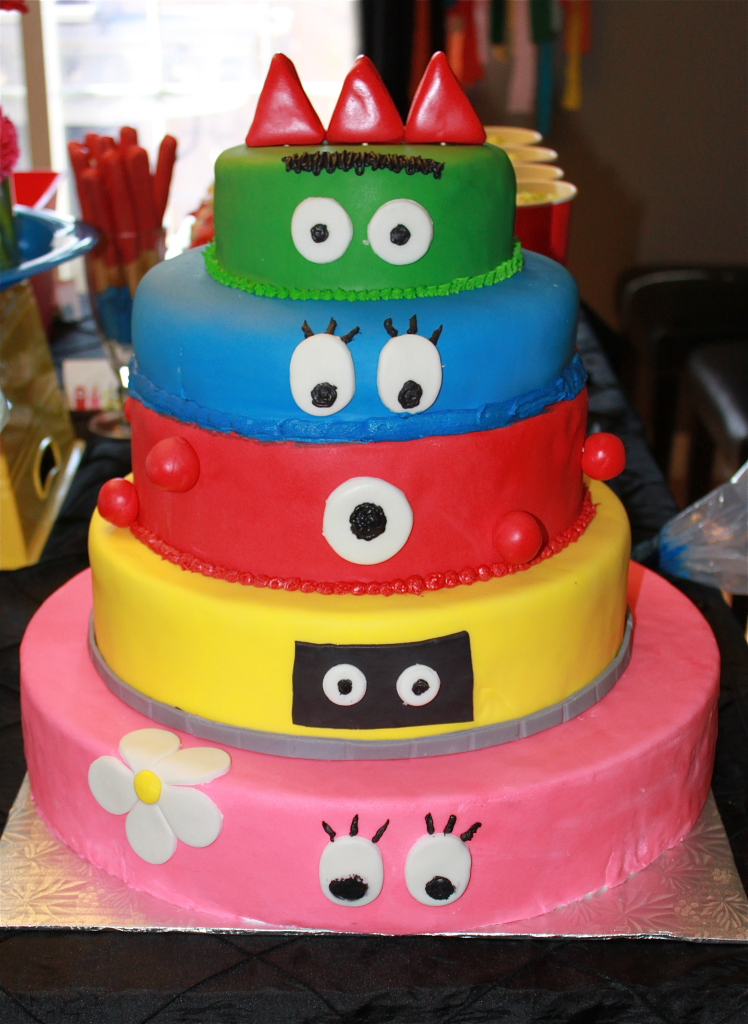 Of course we had to have some Dazzelberry lemonade to drink!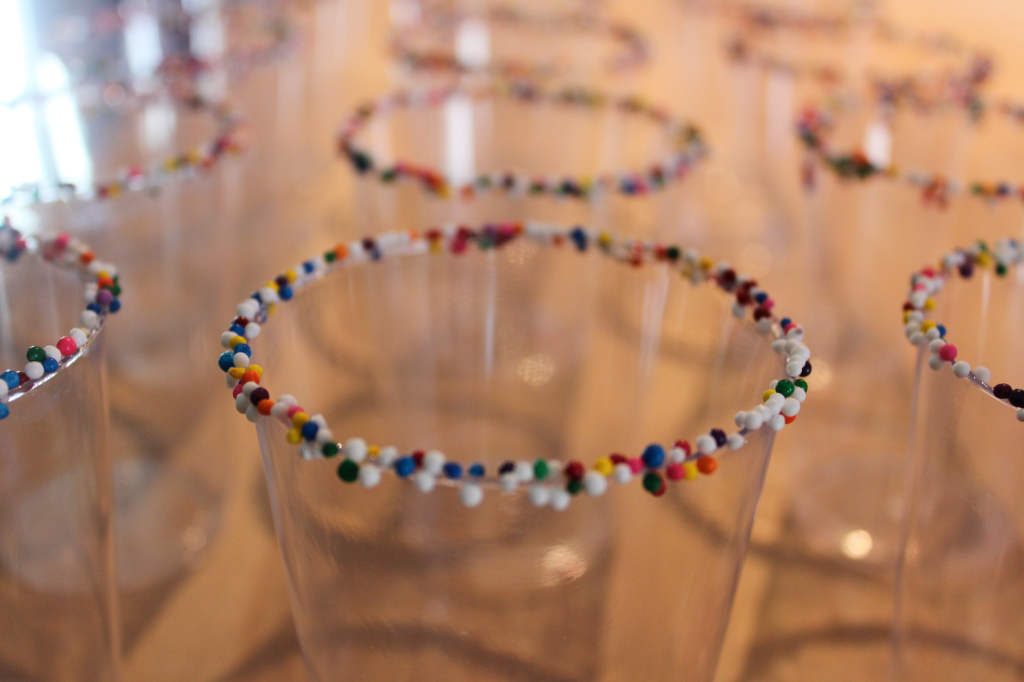 Downstairs, we had all the party favors set up, which were sand pails filled with all kinds of goodies. We also had a photobooth area set up with all the Gabba clans masks!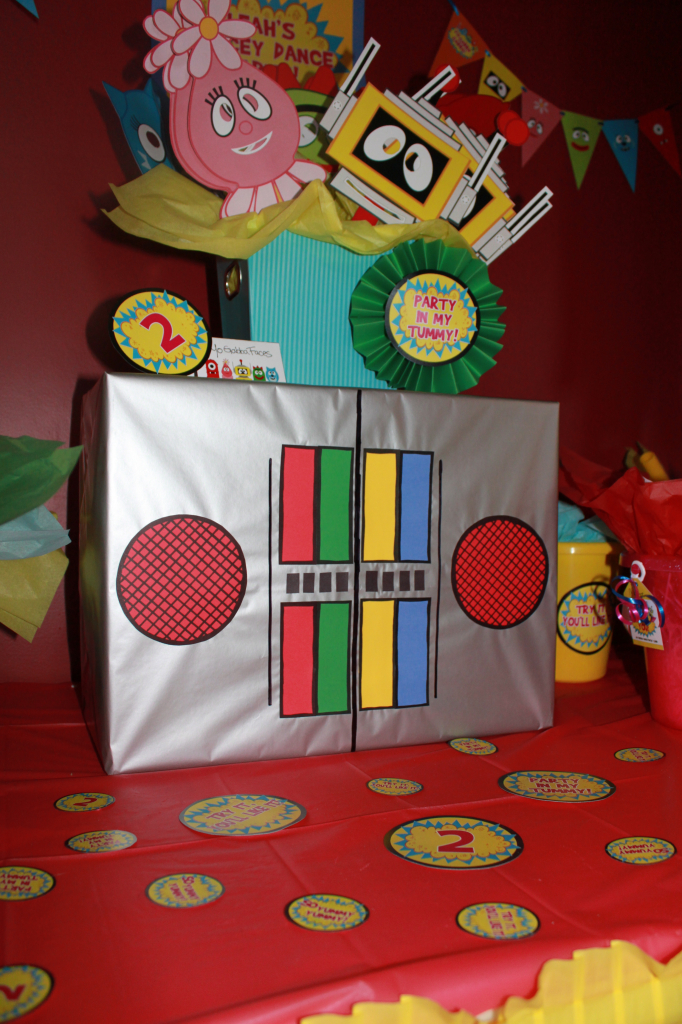 The kids had a blast playing "Stick the Party on Brobee's Tummy."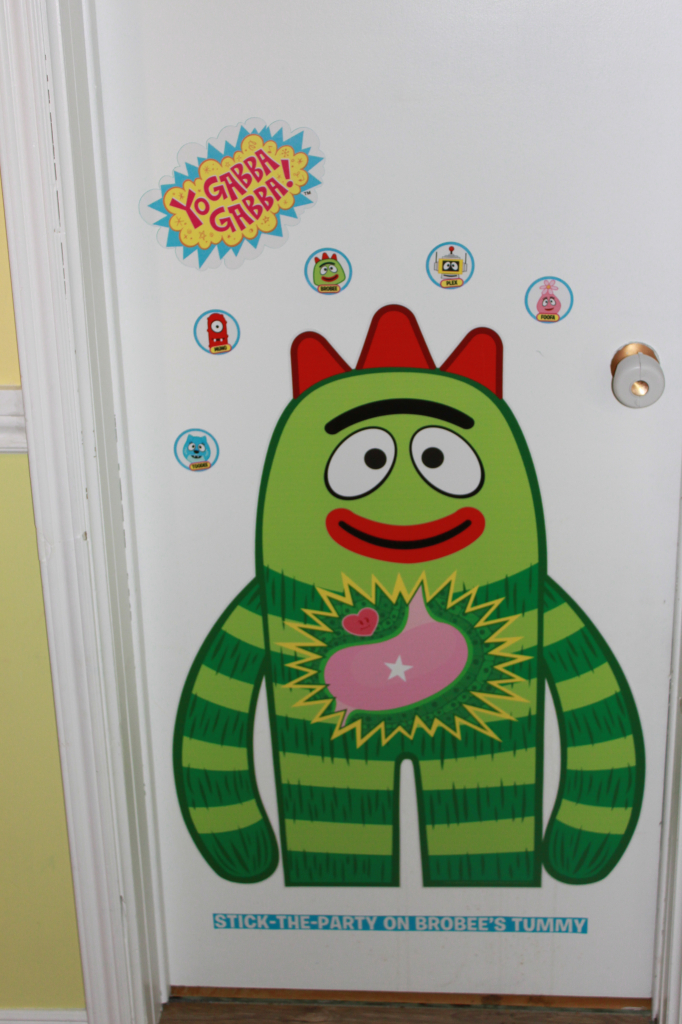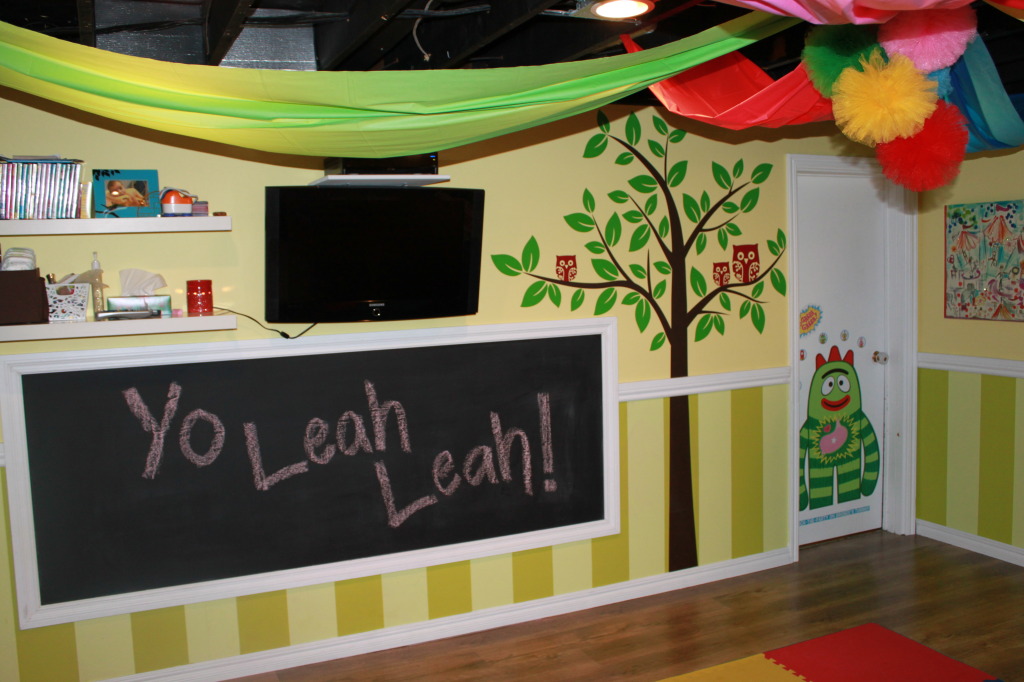 And finally (well truthfully, I should have probably started the post with this!), the front entrance! I think sometimes the front entry to a party or event oftens gets overlooked because people focus all on the inside, which does make sense because that's where most of the event will take place. However, I'm a firm believer that "wow-ing" your guests from the moment they step foot onto the property of where your event is taking place, is huge! It sets the tone! In the same way that invitations matter in how they indicate what your party will be like, the first impression when your guests arrive for the party, makes a big impact. And while you can simply attach a few balloons on your tree branch, putting a little extra thought and effort into making it a bit more special goes a long way! People freaked out when they drove up to our home and saw this balloon banner, which was actually a tutorial from Design Mom that I followed!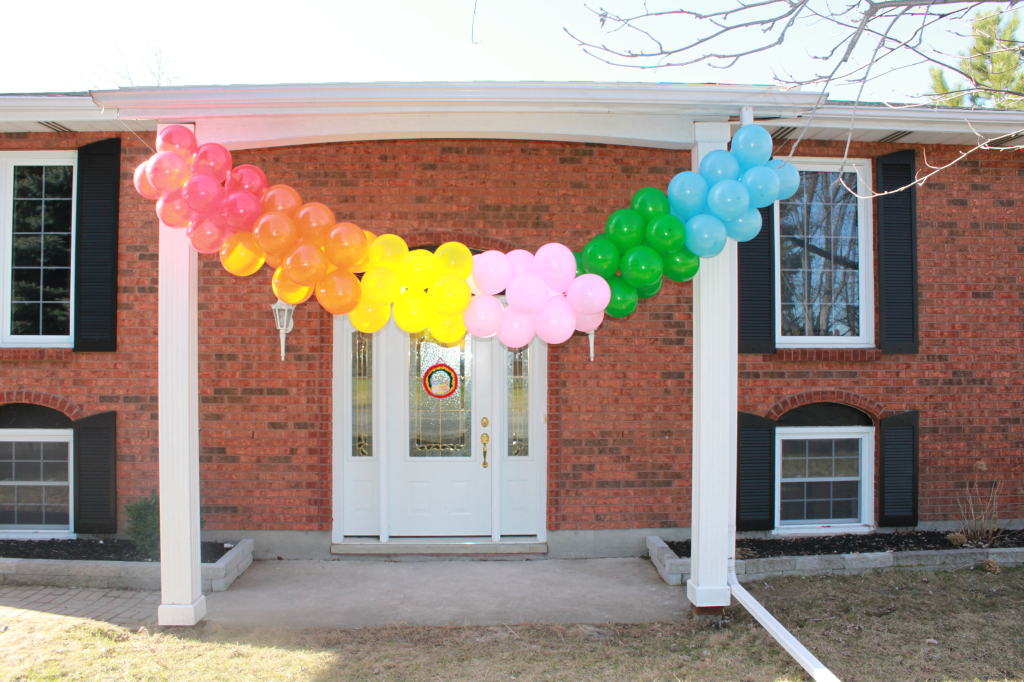 The crepe paper wreath took me absolutely forever to make, but it turned out so beautifully! I will post a tutorial on how to make it in the near future, so watch out for that!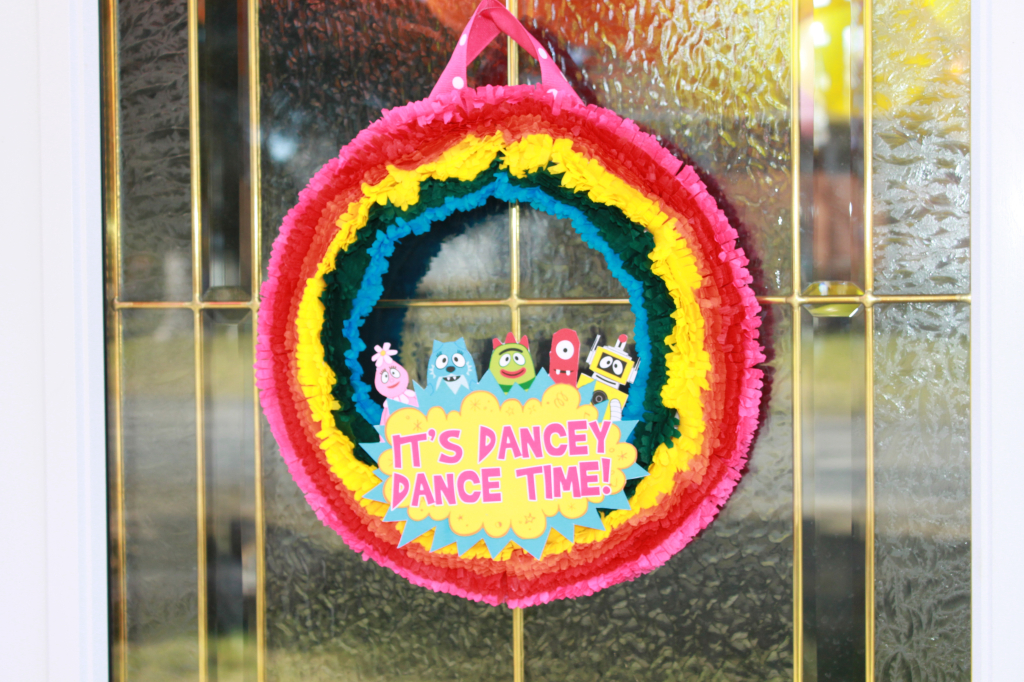 Thanks for letting me share all the details from this birthday party! Any designer/stylist will tell you that it's all in the details that truly make your event/home/etc. extra special and stand out from the rest! Hopefully this inspires you in some way to make your next party something special!
Love & Blessings,