This last week has been one of the craziest for the books with event after event, doctor appointments for the kids and just general life stuff. I have to say from the outset how blessed I am to have such a supportive hubby that has really gone out of his way to become "Mr. Mom" this past week so I am able to be a part of so many amazing opportunities!
Today, I want to share with you one of our family favorite recipes: Turkey & Quinoa Stuffed Peppers. It's from one of my friends blog Clean Life, Happy Wife. Pam is actually a good friend (in real life) and her blog is all about clean eating. I've made many of her recipes and they are always delicious!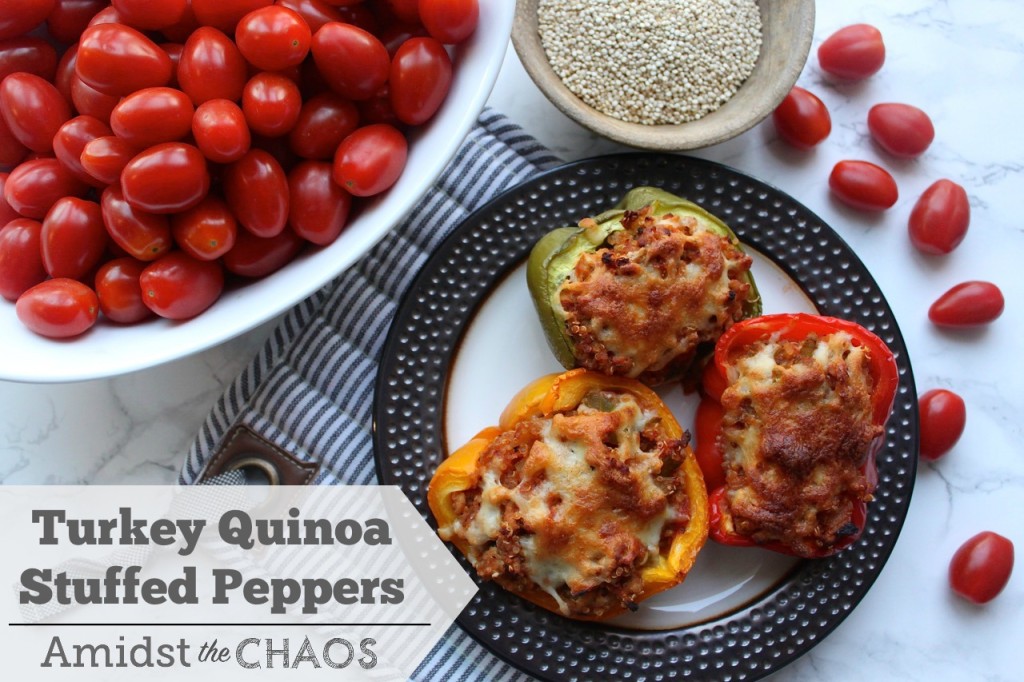 I've been making these stuffed peppers for over a year now and while I've tweaked the recipe slightly from its original, it's largely stayed the same and my family LOVES it! Now, I will say that my kids are not fans of peppers. I'm really not sure why, as they are generally sweet, but nonetheless, they don't like to eat the actual pepper. I find that when I make the "stuffing", there is always extra. So I set that aside for the kids and don't bother wasting extra peppers. But that "stuffing"…let me tell you, it's amazing!
A few things I want to point out before we get to the recipe. First, I always add in more veggies. Whether it's more onions and celery or even adding in carrots and mushrooms, because my kids won't eat the pepper itself, I find I like to add a few more veggies to the mix to make sure they get their veg quota for the day.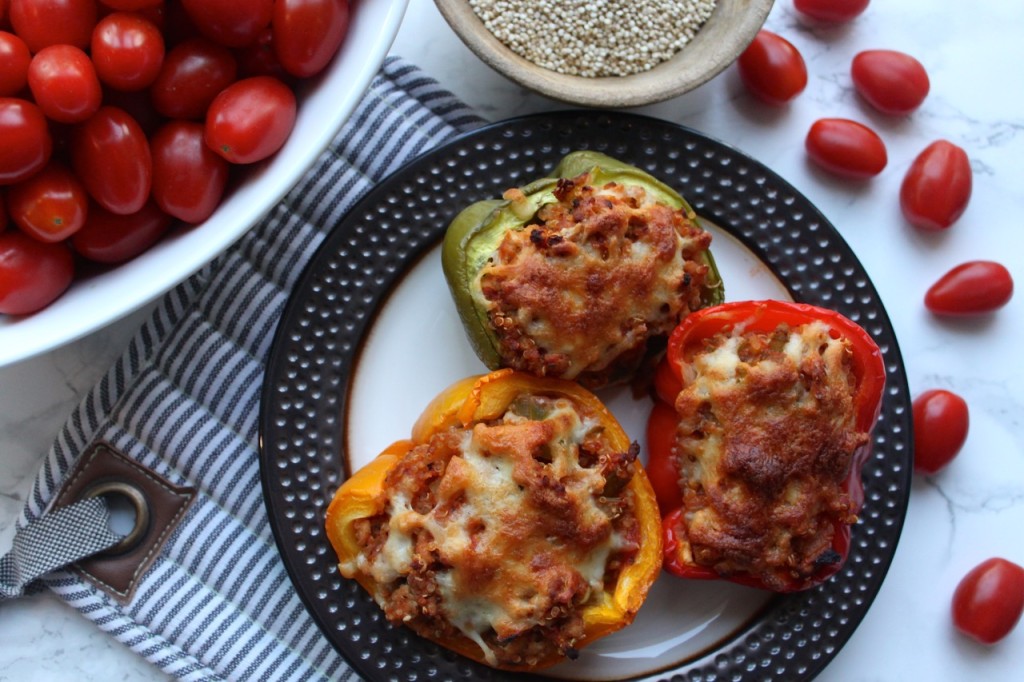 Secondly, I don't really measure out my ingredients. The original recipes only calls for one cup of marinara and I've personally always found that it's too dry, so I add more in. So just keep that in mind when you are reading through the measurements. Make sure to always taste your food as you cook it and adjust accordingly!
Speaking of the marinara, that leads me to my third point that the type of marinara sauce you buy will make the world of difference. I swear by the White Linen Pasta Sauce that you can purchase from Costco. Let me tell you, if you've never tasted this sauce, you are SERIOUSLY missing out. I don't care if you THINK you have the BEST pasta sauce recipe…you HAVE to try this. Just read some of the reviews online…they are ALL FIVE STAR! It is a bit expensive, but in my opinion, worth every penny. I tried once to get the cheaper stuff, thinking I wanted to save money, and literally my family, including my husband, would not eat it. So do yourself a favor and just buy it! I guarantee you'll never want to have any other kind of marinara after that!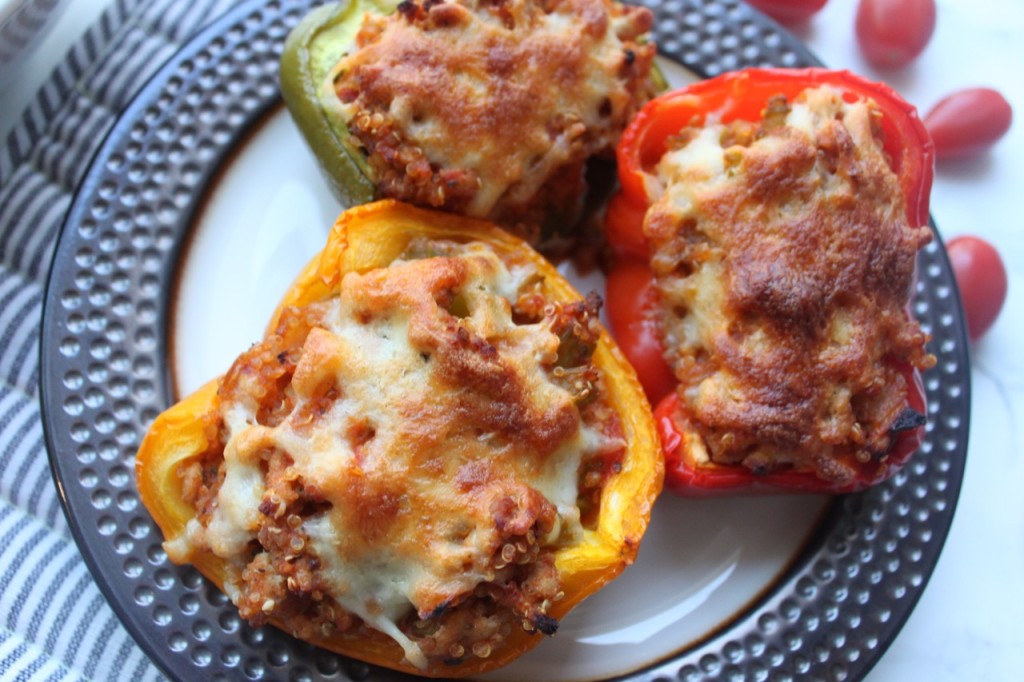 So I also mentioned that I'm hosting an amazing giveaway with this recipe!! You have a chance to win this Sabatier Santoku 7″ Knife! Made of forged German stainless steel with a convex blade edge, this knife will become your best friend in the kitchen! The kullens in the blade allows the food to fall away from the blade without sticking to it. The knife has a French bolster which allows for proper weighting for balance and control. It has a comfortable grip and is secured by the triple stainless steel rivets.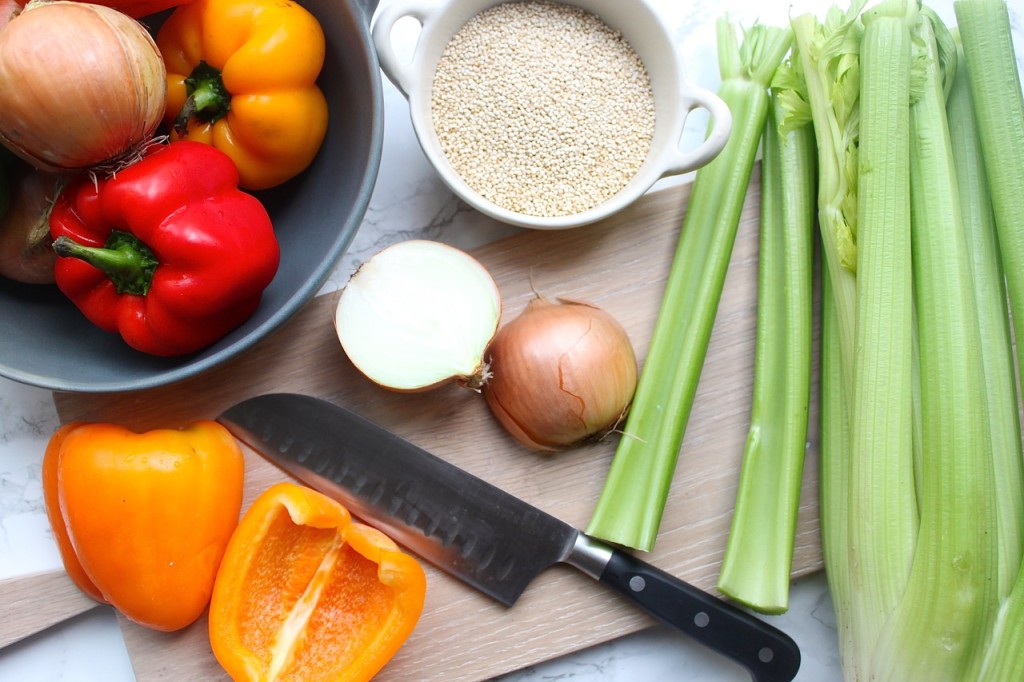 I've loved using this knife! When we were first married, we really didn't understand the value in good quality knives. We often found ourselves frustrated when trying to cut anything in the kitchen. Since I've become the primary chef in our home, we've started investing in a couple quality knives and a sharpener and let me tell you what a difference it makes! We all have to cut and prep food every single day, usually three times a day, in our homes. So it only makes sense to put some thought into what utensils you are using. And what better way to start incorporating quality knives then by entering this giveaway for this amazing knife!!! Just sign up below by entering your email address!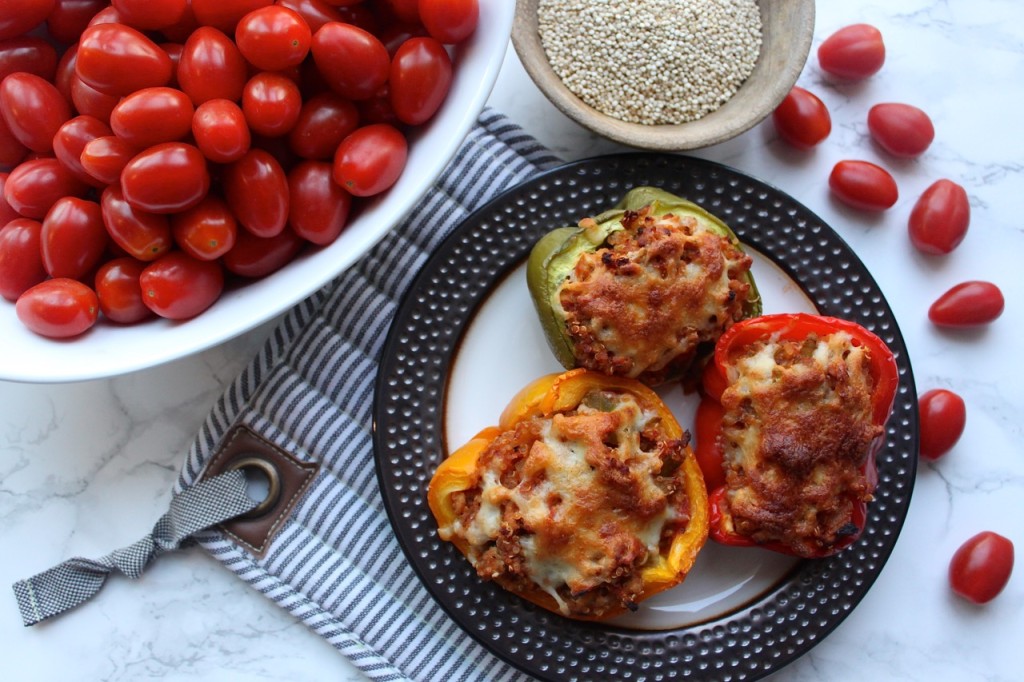 Turkey & Quinoa Stuffed Peppers
2015-10-19 07:21:29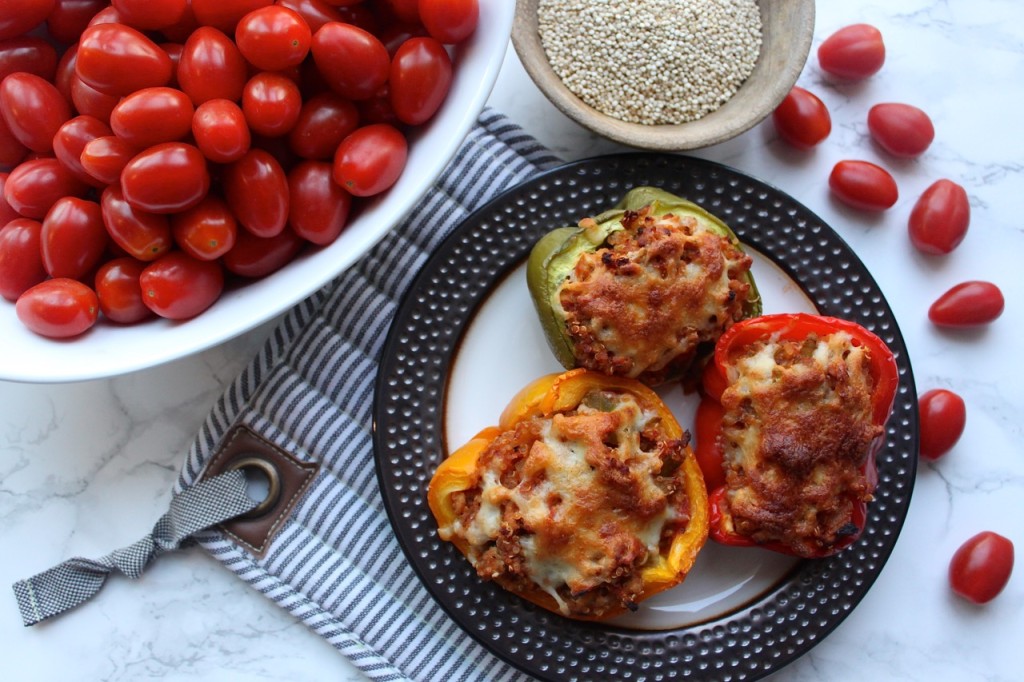 Serves 4
A family favorite Fall recipe that will surely become a staple in your home!
Ingredients
1 White onion, finely chopped
2 stalks celery, finely chopped
2-4 Garlic cloves,crushed
1 Cup marinara sauce
1 1/2 Cup cooked quinoa
1 Package lean ground turkey
1/2 Tsp italian seasoning
1/4 Tsp black pepper
4 Bell peppers
1/3 Cup mozzarella cheese, grated
1 tsp extra virgin olive oil
Instructions
Preheat oven to 350F
Heat nonstick frying pan to medium and add a little extra virgin olive oil
Add onions, celery and minced garlic together and cook in frying pan until soft
Then add Italian seasoning and pepper.
Add turkey to frying pan and cook breaking it up with a wooden spoon.
Add in cooked quinoa and marinara sauce.
Cut peppers in half and remove seeds.
Fill pepper halves and sprinkle with cheese.
Bake in the oven for 45 minutes (time may vary, depending on oven)
Remove from oven and enjoy!
Notes
* The original recipe calls for Goats Mozzarella cheese but we aren't fans of goats cheese, so we use regular mozzarella.
* Cook quinoa in chicken broth rather than just water to add in extra flavor.
* Try adding in extra veggies, like mushrooms and carrots, to the stuffing
Adapted from Clean Life, Happy Wife
Amidst the Chaos https://amidstthechaos.ca/
Well I hope you enjoy this recipe! Don't forget to come back and tell us how it turned out for you! Also, enter that giveaway! It will run for one week! Best of luck!

Love & Blessings,